PREMIUM EXPERIENCE BUNDLE - SINGAPORE.
A Beginner Series for New Members
There are many kits to get started with when you sign up with Young Living, however the Essential Oil Premium Experience Bundle (PEB) has always proven to be the most popular. Find out what you get when you purchase this kit as well as how to use it to the fullest of its potential.
---

+ WHATS INSIDE THE ESSENTIAL OIL PREMIUM EXPERIENCE BUNDLE (PEB)
The Essential Oil PEB offers an extraordinary value and a comprehensive introduction to the power of essential oils, the PEB with Dewdrop Diffuser is the perfect option for those who are serious about transforming their lives. You may have chosen to upgrade your diffuser when you purchased your kit, but for the purpose of this writeup, we will focus on the Dewdrop diffuser.
Your PSK will include a collection of 10 bottles of 5ml essential oils which are most commonly used by Young Living users all over the world. They are:
OILS

Lavender

Peppermint Plus

Lemon Plus

R.C.

Frankincense

Thieves

Purification

DiGize

Deep Relief

Valor
Besides the oils, there are also a bunch of other accessories, samples and reading material to help you get started on your essential oil journey:
DIFFUSER
EVERYDAY ESSENTIALS
1 x Travel-sized V-6 Enhanced Vegetable Oil Complex

1 x YL Reusable Bag, Medium

1 x YL Reusable Bag, Large

1 x Funnel

2 x 5 ML Bottles with Rollers

4 x 2 ML Bottles with Caps
RESOURCES
---
+ HOW TO USE YOUR PREMIUM EXPERIENCE BUNDLE (PEB)
Feeling excited with the new PSK in your hands but overwhelmed as where to start and what to do? Well here is a quick guide on the items and oils in the kit. First thing first...
Take everything out of the box and read through the brochures and flyers.

Open the oils and inhale them one by one.

Take out the diffuser and set it in a convenient location.

Place the Ningxia pouches into the fridge so that you can enjoy them in the morning.
Now let's get started with those oils, here are some basic ways that you can use them, but don't forget these just scratch the surface of what they can do.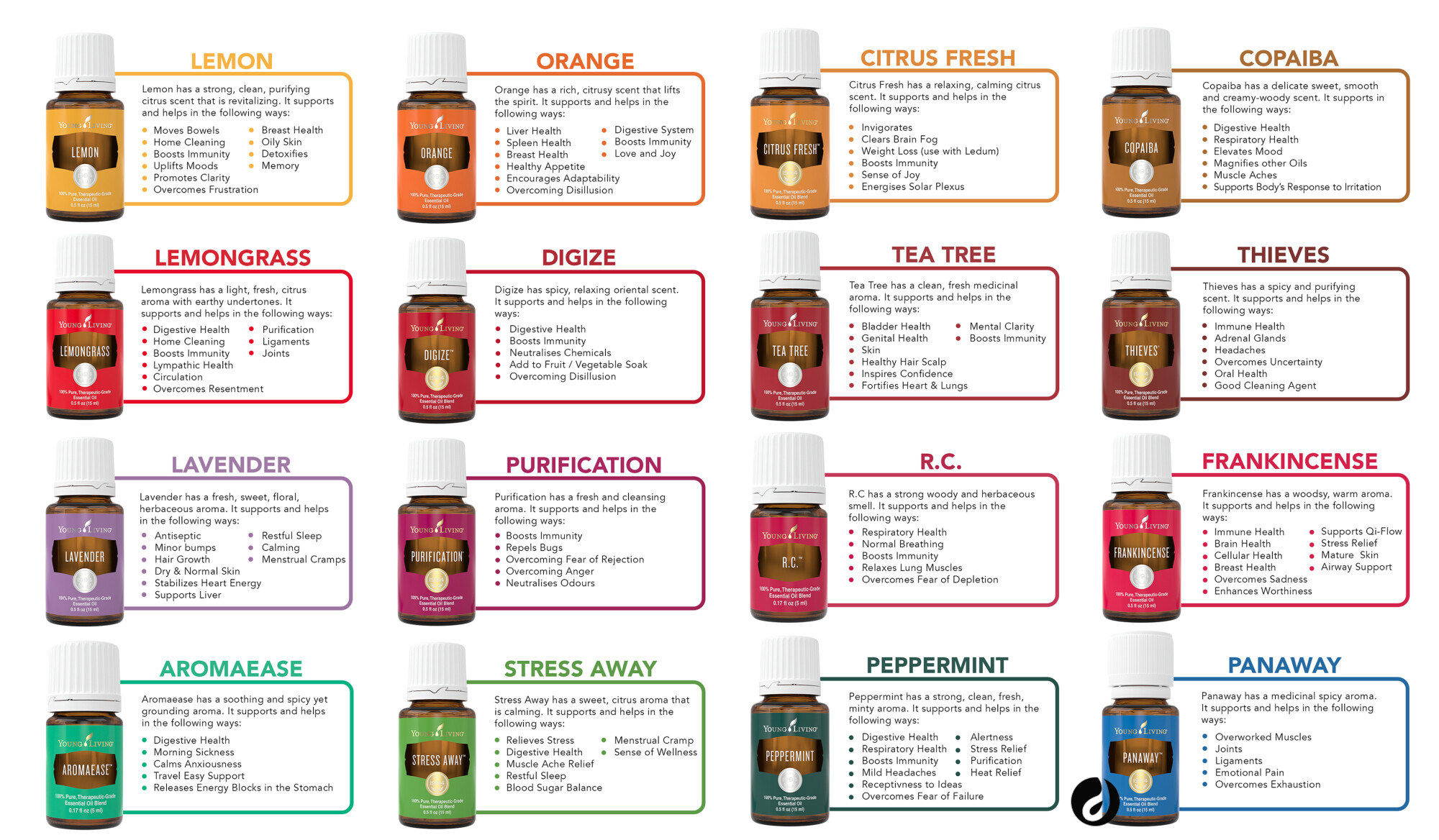 + PANAWAY: Can be used with a carrier oil for an overall relaxing massage, and it perfect post work out to support those aching muscles.
+ CITRUS FRESH:
Citrus Fresh is an uplifting and fresh scent that's wonderful to diffuse! It will brighten up your entire day! It can also be a wonderful addition to your skin care regime.
+ R.C: This blend has a cooling sensation when applied topically and can be soothing to your respiratory system. Apply topically or diffuse when you feel slightly congested.
+ FRANKINCENSE: Mix a few drops into your favorite lotion or carrier oil and use to help smooth the appearance of your skin and highlight your natural beauty. Frankincense is also a great addition to your yoga or meditation practice as it is grounding and its scent is calming and comforting.
+ LAVENDER: Lavender is a very versatile oil, commonly used for its calming scent, one can rely on this bottle for a good nights sleep. It is also a great oil to support your skin or the occasional seasonal disturbances.
+ LEMON: Lemon is uplifting when diffused and it makes a wonderful addition to naturally derived cleaners. Diffusing this around the house will uplift your mood and applying it to sticky residue will remove them easily.
+ COPAIBA:
A gentle giant that is perfect even for young ones. Apply to the chest to help ease breathing.
+ DIGIZE:
As its name suggest, apply to your tummy after that huge lunch with all your colleague to help you feel less heavy and bloated. This one is a miracle worker!
+ THIEVES:
The one oil to have on hand at all times for your wellness routine. Apply to the bottom of your feet nightly before you sleep, or add it to your natural cleaning products to help ensure that everything is especially clean even to the naked eye.
+ PEPPERMINT: Uplifting and refreshing, Peppermint is great for a happy digestive system, or even to just help get rid of that woozy feeling from sitting in a choppy boat ride. this versatile oil could also be used on achy shoulders after a while day at the computer, or even to muscles after a workout.
+ STRESS AWAY: Helps promote relaxation. Most Singaporeans need this I think. We really need to learn how to relax.
+ PURIFICATION:
Diffuse to get rid of odors, or apply topically to ensure that no bugs come disturbing you when you are out at the park.
---
+ VIDEO - UNDERSTANDING YOUR PEB
Find out what is in your Essential Oil PSK and how we use the items in the kit in these two videos below.