SIGN UP OPTIONS IN PHILIPPINES
We discuss here the sign-up options for someone based in Philippines.
If the friend you are helping to set up an account is based in other countries, check the other SIGN-UP OPTION PAGES. Or feel free to check in with your up-line support teams or drop us an email to get the relevant information.
---
Starter sets are kits that are the most value-for-money choice. In Philippines, they are called Premium Experience Sets (PES). These are comprehensive sets to get you started on your wellness journey depending on which product range you are looking at.
The Premium Experience Set (PES) is one of the best kits to get started with as it contains 10 of the most commonly used oils by Young Living users all over the world. This will give you a good start with the oils. In Philippines, there are also the smaller Everyday Experience Sets which include just 5 oils and a diffuser.
---
OPTION 1:
PREMIUM EXPERIENCE SETS

With Dewdrop Diffuser

With Desert Mist Diffuser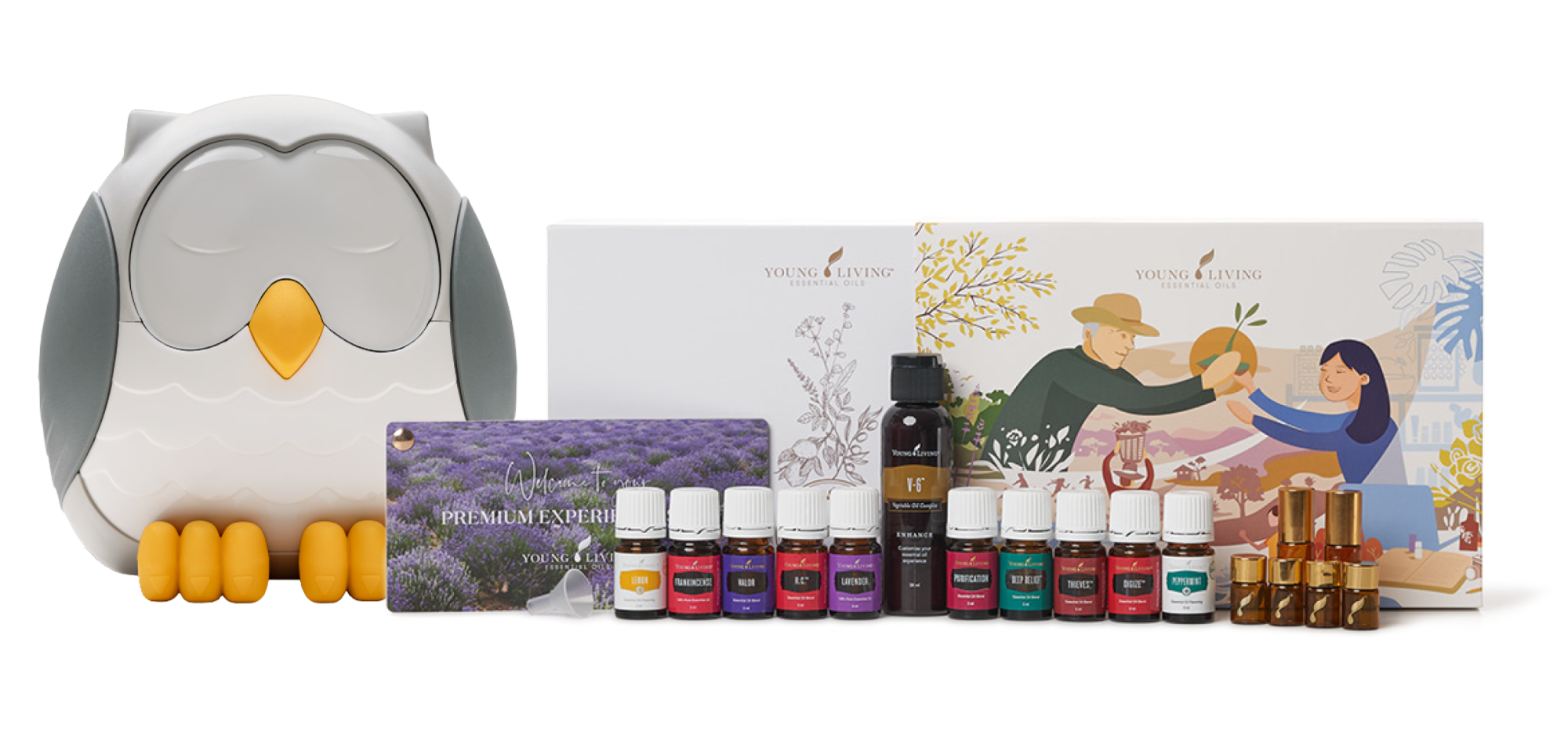 With Feather The Owl Diffuser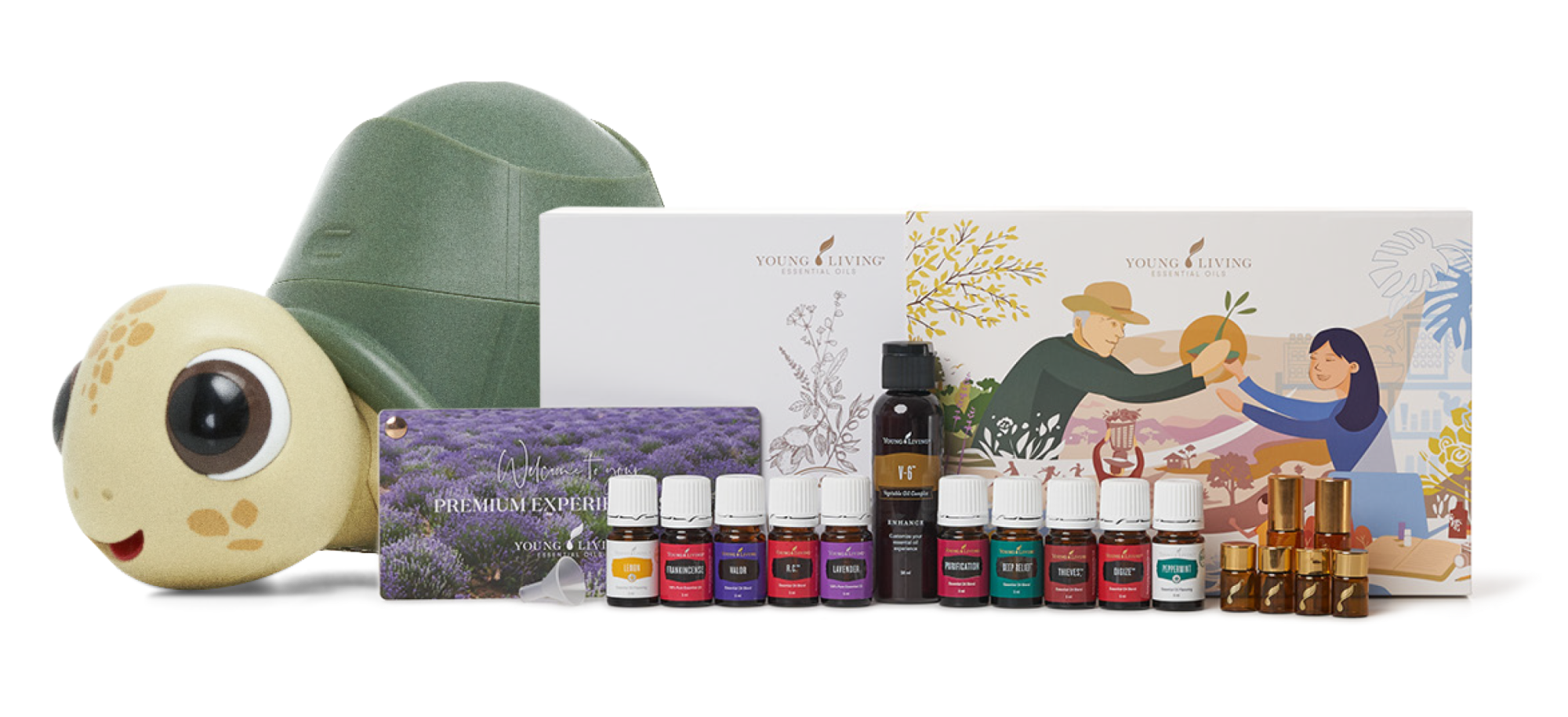 With Shelly Turtle Diffuser
Contains 10 bottles of 5ml oils. These cover a huge breadth of usages and is a great way to start with the oils. You will also receive an ultrasonic diffuser (of your choice), a bottle of V6 carrier oil - essential for oiling, as well as other accessories.
Detail contents of the PEB:
10 x 5ml each of
Frankincense, Lavender, Lemon Plus, Peppermint Plus, DiGize, Deep Relief, Purification, RC, Thieves, Valor. 1 x Diffuser (you may choose your diffuser), 1 x Travel-sized V-6 Enhanced Vegetable Oil Complex, 1 x YL Reusable Bag, Medium, 1 x YL Reusable Bag, Large, 1 x Funnel, 2 x 5 ML Bottles with Rollers, 4 x 2 ML Bottles with Caps, 1 x Premium Experience Bundle Quick Guide, 1 x Welcome Pack
---
OPTION 2: EVERYDAY EXPERIENCE SETS

These 3 are smaller starter sets providing you with 5 foundational oils and a diffuser (of your choice).
PHP5999 - 8oPV
Detail contents:
5 x 5ml each of
Lavender, Lemon, Peppermint, DiGize, RC, , 1 x Diffuser (you may choose your diffuser)
---
WHAT'S NEXT
Now that you have shown your friend the options and they have decided on what they will like to start with, you can embark on the enrolment process by clicking on this
link.