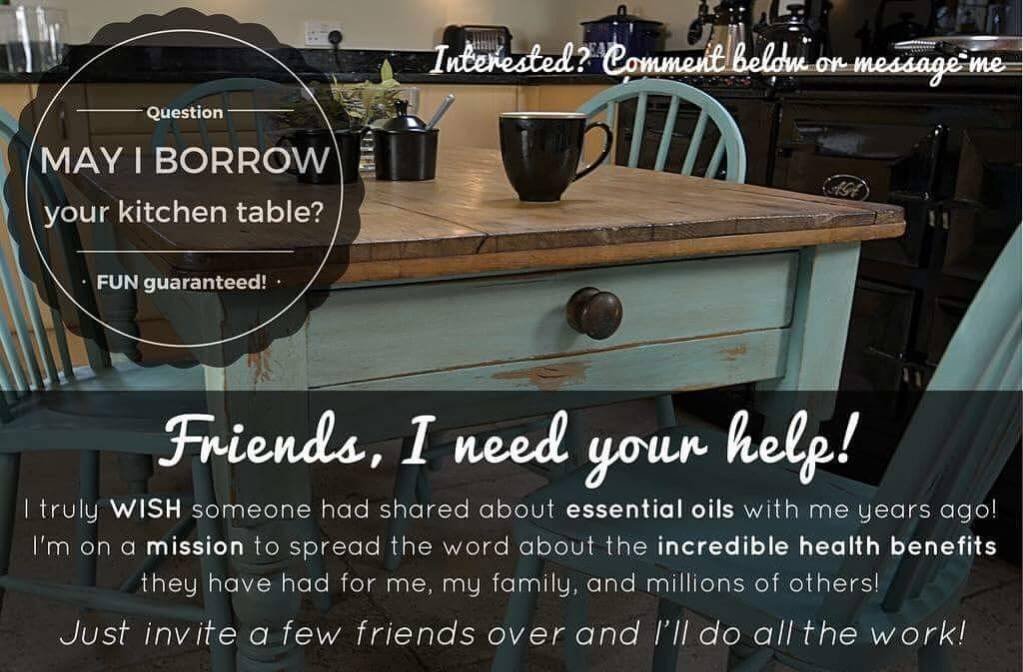 02/12/2017 12:30 AM Central
I don't know about you, but I share with my friends when something is important to me. Maybe I discovered a new incentive that is working in parenting. Maybe I found a great new recipe. Maybe I found a great sale that I don't want my friends to miss out on. Maybe I found something that is transforming the health of my family. I share!
Do you love your Young Living Essential Oils? Have they benefited the health of you and/or your family? Can you think of a few friends that you know could also benefit from knowing about these oils and products? I know I am so grateful to my friend who shared them with me. Our lives have never been the same!!!!
How about you gather together a few of your friends, we come together around your kitchen table, living room, or even online if you are out of town, and let's enjoy sharing the wellness that is possible through Young Living Essential Oils.
Just for inviting me to share with at least 3 of your friends, I will give you a gift right then at your class!! Plus, if your class happens before the end of March, you will be entered into a drawing for a FREE Deep Relief Roll-on!!!! How great is that!?! All for simply sharing something you already love with people you love!
Times are filling quickly! Email or call soon to get your class reserved!
amymantooth@att.net
210-712-9633
02/12/2017 12:16 AM Central
Deep Relief roll-on is the perfect thing to have on hand for any of your tired muscles . Have you been exercising? How about sitting at a computer all day? Did you sleep funny last night? No matter your reason, we all deal with uncomfortable muscles from time to time. This article tells you a little bit more about this must-have oil blend!
http://www.experience-essential-oils.com/deep-relief-essential-oil.html