Oct 22, 2020 09:50 AM Central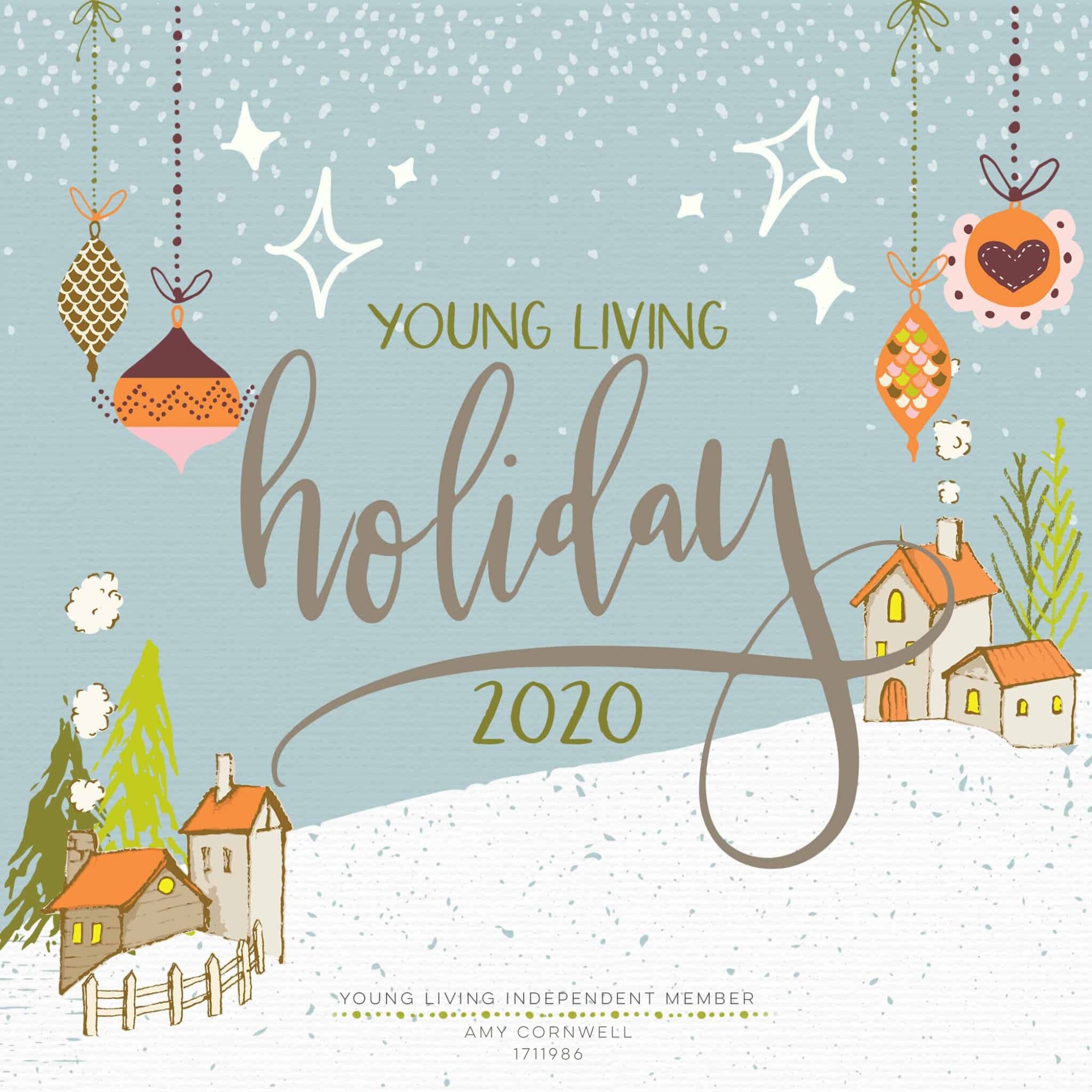 I have a different kind of post for you today - I'm sorry that it's not full of fun recipes or helpful product information. I do feel like this is information that you need to know, however...because it impacts us all and I know not all of you see things on Facebook or otherwise. If you've been around for a while (or even if you haven't), you know that we've gone through an incredible season of growth in a short time. The current state of the world has meant that more people are seeking natural options and our website, warehouses and other things just haven't been able to keep up. This was especially seen last weekend in our
Holiday Catalog launch
(click to see it). The products are so good (hello Vanilla!!) and so wanted that we had 3x our biggest day EVER and we broke the website. This led to YL taking the site down which obviously caused frustration.
Corporate has been working tirelessly and virtually non-stop since Saturday to find solutions to give us what we need: a working, non-glitchy website that is beautiful and easy to use as well as less trouble with shipping in a timely manner. This means that there are some things in the next few months that will be different than years past. Black Friday will look different this year but it's all in an effort to make things RIGHT for the growth we're experiencing. While it can be frustrating, they are taking the right steps to make sure these things don't happen again. I'm so grateful that you all are here and I hope that Young Living can continue to be a place where you find solutions for yourself and your families...because our family sure has! And that is the reason why I stick around. I know how I feel when I don't have these products (ahem, not well!!) so I have kept my chin up despite the frustrating times. I am so encouraged by our new COO & President as well as the rest of corporate who are making things right for us. Below is the very long but very informative info from Corporate. Please let me know if you have any questions.
FROM CORPORATE:
As we head toward the hustle and bustle of the season, we have a few important announcements and updates for our Young Living members. This will be going out late this afternoon to your email inboxes in the general Grow newsletter.
The week of November 9, you'll be able to shop Holiday Launch products in your Virtual Office. All Holiday Gift Guide items are still in stock, so hold on to your wish list until you can shop early November!
Moving forward, we are investing in innovative systems that will support us as we continue to grow. We know you want a business that you can rely on—one that's stable and secure. Thank you for your patience as we work on a solution that protects you and your business and allows us to build a platform that you are proud to support.
Look for more details about shopping the 2020 Holiday Gift Guide soon!
New SHOPPING PLATFORM coming even sooner!
We're swapping Black Friday for something even bigger: we are accelerating the launch of the new online shopping platform! In the coming weeks, as we work to create a positive online experience—including shopping, checkout, and enrollment—we will finish building, testing, and retesting the new website to ensure everything is functional and easy to use. Members will begin to transition by rank starting in mid-November, with all ranks transitioned by the end of the year.
PRESSING PAUSE to focus on what's important
We want to ensure that holiday shopping, our IT updates, and the new shopping platform kick off without a hitch. For this reason, we've made the decision to focus entirely on these important events and hold off on any new promotions until the new year.
What does this look like? Other than the PV promo, we're pausing general promotions, including Level Up/Double Up, until further notice. But good news—programs like Silver Bound are still in play! Prioritizing our current systems and new launches will help us start 2021 off with the momentum that we need and you deserve!
For additional info about these updates, please check out the FAQ below.
We're excited to see how these changes will improve the Young Living experience. Thank you for your support as we grow together!
Q. WHAT ARE WE DOING TO REMEDY THE HOLIDAY GIFT GUIDE ORDERING ISSUE?
A. We are waiting to turn on the holiday products until we have a system in place that can handle the load. In the short term, this includes an upgrade on Thursday, October 22, from 3–11 a.m., MT, to increase capacity and improve performance. Our website will be down during this time.
Q. WHEN WILL WE TURN HOLIDAY GIFT GUIDE PRODUCTS BACK ON FOR PURCHASE?
A. Holiday Gift Guide orders will begin the week of November 9 in your Virtual Office. All Holiday Launch items are still in stock and will be available in your Virtual Office for a limited time while supplies last. Our 2020 Holiday Gift Guide will also be available once items are online.
Q. ARE ITEMS SOLD OUT, OR WILL I HAVE AN OPPORTUNITY TO PURCHASE WHEN ORDERING RESUMES?
A. All Holiday Gift Guide items are in stock, despite what system errors may have stated. Upon reopening orders, items will be available on a first-come, first-served basis.
Q. WILL I BE ABLE TO PURCHASE OTHER ITEMS IN THE SAME ORDER, OR ONLY PRODUCTS FROM THE 2020 HOLIDAY GIFT GUIDE?
A. Once ordering resumes, you will be able to purchase any of our products, including holiday products, in a single order.
Q. IS HOLIDAY GIFT GUIDE PURCHASING STILL GOING TO TAKE PLACE THROUGH THE VIRTUAL OFFICE?
A. Yes, Holiday Gift Guide purchases will take place in the VO. Holiday Launch products will not be available for purchase via phone.
Q. WHAT HAPPENS IF MY ORDER WENT THROUGH SUCCESSFULLY ON OCTOBER 17?
A. If your order went through prior to the system closure, your order will be processed and shipped as normal. Because of product limits, you will not be able to order additional quantity of the same Holiday Launch items once we bring products back online. Original limits were set to a monthly reset, but we will treat the November relaunch date as if it were still October to give more members the opportunity to enjoy our holiday products.
Q. WILL THERE BE ANY LIMITS ON HOLIDAY GIFT GUIDE PURCHASES?
A. Yes, many of the items have a limit of one or two per item, per account. Please see the full 2020 Holiday Gift Guide Price List for more information.
Q. WHEN HOLIDAY GIFT GUIDE ORDERING RESUMES, WILL I HAVE ENOUGH TIME TO RECEIVE ORDERS BEFORE THE HOLIDAYS?
A. We will do our best to process your orders as quickly as possible.
Q. WHO CAN I CONTACT IF I HAVE QUESTIONS ABOUT MY HOLIDAY GIFT GUIDE ORDERS?
A. Please contact Member Services at 1.800.371.3515 and have your Member ID ready. Or, if you are calling on behalf of your downline, have their Member ID ready so that our agents can help you quicker.
Q. WHEN WILL THE CANADA HOLIDAY GIFT GUIDE ITEMS BE AVAILABLE FOR ORDERING?
A. We plan to relaunch holiday items for Canada as early as the last week of October. Stay tuned for an exact date.
Q. WILL NFR MEMBERS BE ABLE TO PURCHASE ITEMS FROM THE HOLIDAY GIFT GUIDE?
A. Yes! Starting November 13, NFR members can shop our Holiday Launch products.
Q. WILL HOLIDAY GIFT GUIDE ITEMS BE AVAILABLE FOR ESSENTIAL REWARDS?
A. Holiday products will be available for ER beginning on December 1 for permanent products pending inventory availability.
Q. WILL THE ONCE UPON A FARM COLLECTION LAUNCH WITH THE REST OF THE HOLIDAY GIFT GUIDE PRODUCTS IN NOVEMBER?
A. Yes! We will include the Once Upon a Farm Collection when we launch our holiday products in November.
Q. WHY IS YOUNG LIVING PAUSING PROMOTIONS THROUGH THE END OF THE YEAR?
A. Rather than continue promotions that could potentially lead to a poor shopping experience for members, we are prioritizing our system stabilization. This will allow us to put all focus on supporting you and your business during our time of growth.
Q. ARE PROMOTIONS ONLY PAUSED FOR THE U.S. MARKET, OR ARE ALL MARKETS INCLUDED?
A. The PV promo will continue in the U.S. and Canada markets; however, additional promotions, such as Level Up, will be postponed until 2021. For members outside North America, please check with your local market leadership.
Q: WHAT IS THE NEW SHOPPING PLATFORM?
A: We are transitioning to a cloud-based, scalable e-commerce website. This new website is where you will place all orders, manage your account information, update monthly subscriptions, earn and redeem loyalty points, manage and use credits, view orders and order history, and update address or payment information.
Q. WHEN WILL THE NEW SHOPPING PLATFORM LAUNCH?
A. We are accelerating the launch of the new online shopping platform to support a positive shopping experience. We will finish building, testing, and retesting the new website to ensure everything is functional. We will start transitioning members in mid-November, and all members will be on the new site by the end of the year.
Q: ARE ALL MARKETS TRANSITIONING TO THE NEW SHOPPING PLATFORM?
A: At this time, only the U.S. market will transition to the new shopping platform. All markets are scheduled to transition in 2021, with Canada transitioning the first quarter.
Q: WHY WILL IT TAKE SO LONG TO SWITCH TO THE NEW SITE?
A: Each of the millions of members will need to be transitioned to the site, including all order histories, account information, payment information, contact information, and subscriptions. We want to ensure we take the time to do it right.
Q: IF THIS IS BASED ON THE CLOUD, WILL MEMBERS' CONTACT INFORMATION BE PROTECTED?
A: Yes, we have taken all safety precautions necessary and vetted our new shopping platform partner to protect and safeguard the information you have entrusted to us.
Q: HOW DOES THE NEW SHOPPING PLATFORM ADDRESS OUT-OF-STOCK AND SHIPPING CHALLENGES?
A. Unfortunately, the new shopping platform does not address out-of-stock and shipping challenges, but we are approaching these issues with the same focus, sense of urgency, and innovation as the launch of our new website. New Shopping Platform
Q. WILL BLACK FRIDAY AND CYBER MONDAY TAKE PLACE IN 2020?
A. Our Black Friday and Cyber Monday promotions are currently on hold as we work around the clock to enhance the online shopping experience.
Q. WILL FREE SHIPPING CONTINUE?
A. Yes, free shipping will be unaffected.