06/03/2020 07:00 AM Central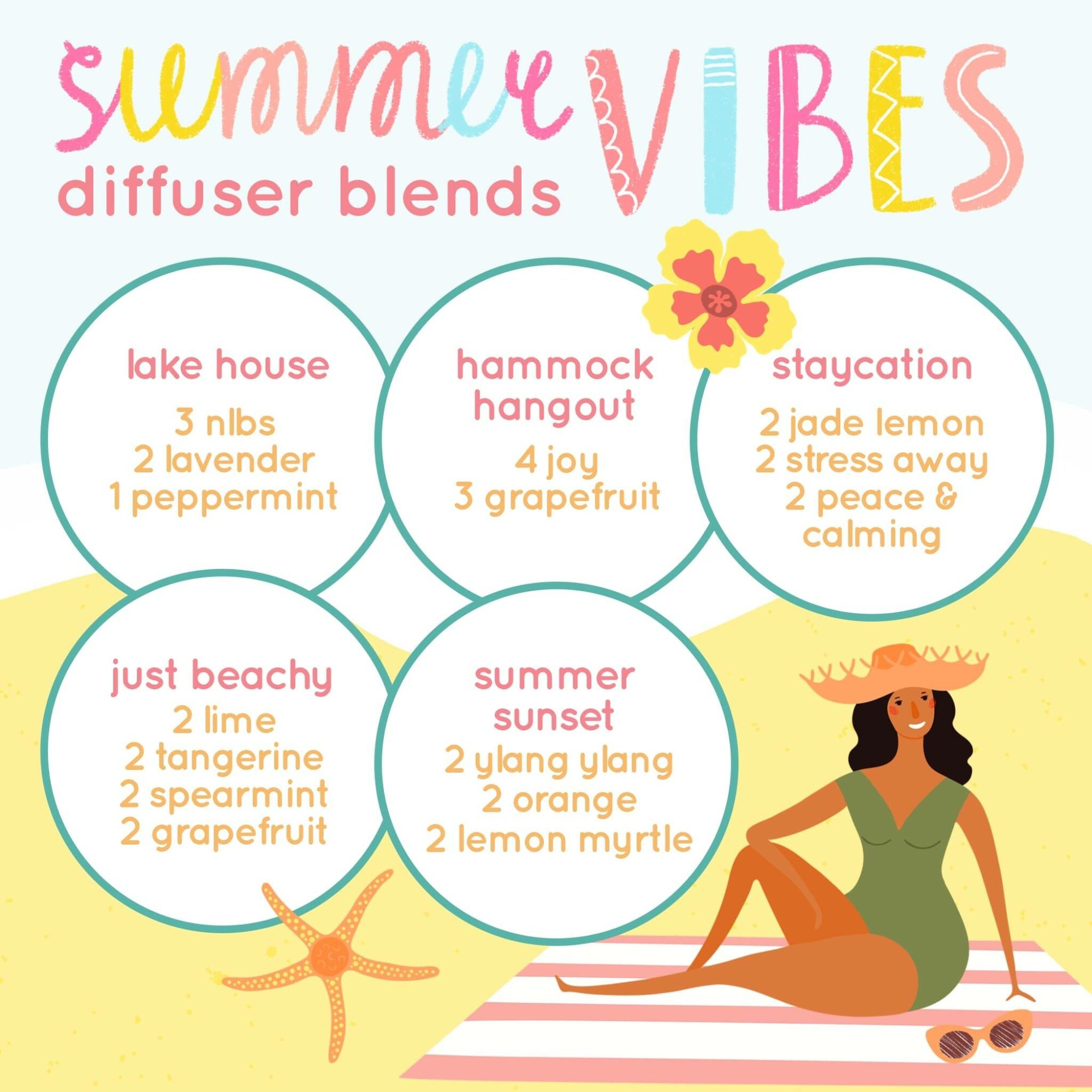 It's almost summer which means - we need some uplifting diffuser blends! Try these out and let me know what you think in the comments...
Lake House: 3 Northern Lights Black Spruce, 2 Lavender, 1 Peppermint
Hammock Hangout: 4 Joy, 3 Grapefruit
Staycation: 2 Jade Lemon, 2 Stress Away, 2 Peace & Calming
Just Beachy: 2 Lime, 2 Tangerine, 2 Spearmint, 2 Grapefruit
Summer Sunset: 2 Ylang Ylang, 2 Orange, 2 Lemon Myrtle
Pro Tip: If you love one of these recipes and are too impatient to grab the oils each time, take an empty oil bottle and fill it up with the recipe! Depending on your recipe you'll need to multiply the drops by 10-20. Then you'll have a synergy ready to go when you want to diffuse. The oils will already be mixed, so you can add 6-8 drops of the synergy into your diffuser. This makes it super easy to quickly get this uplifting scent into your home. We like to call them "Diffuser Bombs". I have multiples sitting by my kitchen diffuser right now!