Jan 29, 2017 10:57 AM Central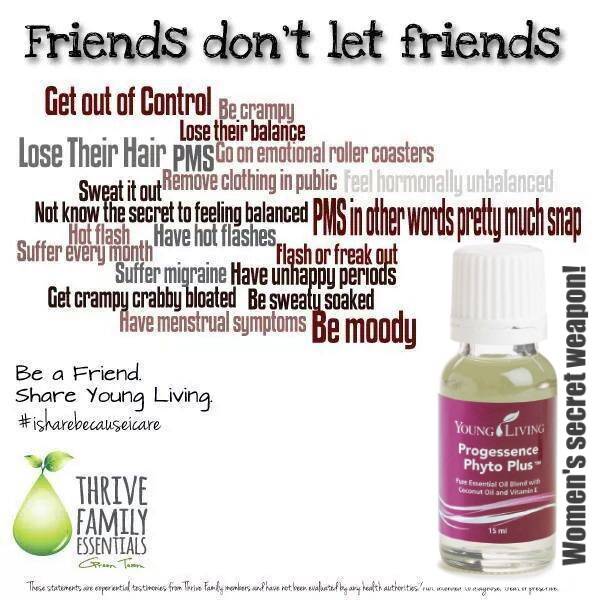 Since I am now in my 40's, I have been showing signs of perimenopause (oh YAY! Lol) like thyroid and glandular imbalance, erratic emotional highs and lows, night sweats, hot flashes, and weird skin imbalances. My Nurse Practitioner, Naturopath, and Holistic Health practitioners have all agreed.
I have been using the lovely scented Progessence Plus for about 5 months now. I started with applying just one drop a day in the morning kind of like a blessing on my Throat chakra area. I quickly noticed some small positive changes. A few times I forgot to put it on in the morning and started applying it in the evening and WOW! What a difference! No more laying awake with racing thoughts, fewer night sweats (what if they are from "sweating too much small stuff???), and I started feeling more emotionally balanced, more energy (possibly froma better quality of sleep?), my skin blemishes are fewer, and I just so happened to lose a few of those extra unwanted pounds that I believe were also stress related.
Because my menstral cycle has recently become pretty regular, and my moods and energy are now better than average, I started only using Progessence Plus Beauty Serum every other evening. I am still feeling the beneifts and at this rate it should cost me less than $80 per year to keep it up. It is also great since it is a light, and natural scent with many wonderful essential oils that help calm my mind after a busy day. Did I mention in contains the spiritualy enhancing SACRED FRANKINCENSE?!? <3
Please let me know if you are local and would like to smell or experience Progessence Plus in person!
From the Young Living website:
"Progessence Plus™ features some of our most-loved essential oils, including Sacred Frankincense and Peppermint oil, to create a serum that perfectly pampers you. Formulated specifically for women, and ideal for women over 30, Young Living's Progessence Plus is a great addition to your day or nighttime routine.
Wild yam extract and vitamin E support your skin in looking its best, while Frankincense smooths the look of fine lines. Keep your skin looking as young as you feel and add a few drops to your moisturizer or massage it directly onto your skin.

With coconut oil and essential oils such as Bergamot and Rosewood, Progessence Plus uses premium ingredients to moisturize and soothe healthy-looking skin. Plus, you'll love the convenient and beautiful packaging of this serum. Stash it in your travel bag or display it on your vanity with your other beauty must-haves."