Jul 12, 2016 08:59 AM Central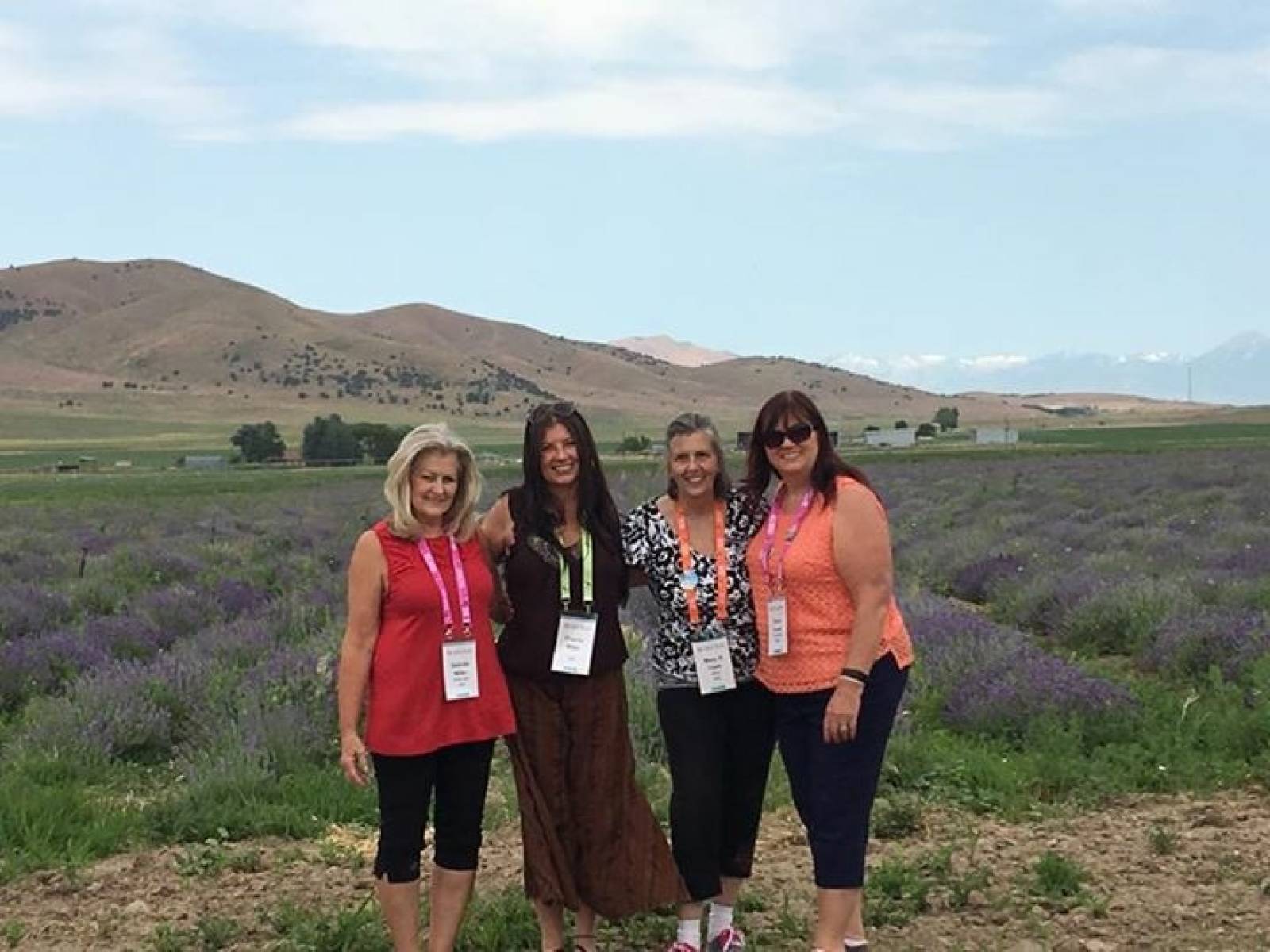 WOW!!! I am still feeling the amazing energy and heightened connection to EVERYTHING that came during the Young Living Essential Oil Convention "Live Your Passion" and the Lavender Farm Tour (see pic)
The second day, we were VERY early to the general session and I got to observe, absorb, and radiate from the awesome energy of the 20,000+\- YL oil loving members in the arena. My heart was so full of JOY as I realized that my moving back to the place of my childhood in Indiana from California 7 years ago was the absolute BEST thing EVER! I had hoped to help awaken and enlighten my family, friends, and neighbors to the benefits of embracing self care, natural and holistic healing, and the alternative medicine practitioners that are more available now than ever.
It has been and interesting journey. There is still much resistance, misunderstanding, laziness, and just plain stubbornness from the very people who want and ask for help. But in this arena, with happy tears in my eyes, I was able to see that I am no longer embarking on an "against the current" task. If this many people believe anything similar to me, from all over the world, then I know we are reaching that CRITICAL MASS where we as the human race can SHIFT consciousness to be more open and willing to try going back to the "old ways" of using nature as Creator & Mother Earth so lovingly and wisely has provided for us.
Each day at convention, I sampled 2-5 different new-to-me essential oils on my body, targeting certain goals or imbalances. The results have been incredible! Even though each night we got no more than 4 to 5 hours of sleep, having daily NingXia Red shots, and using the different oils kept me alert, excited, and able to handle the early alarms, lots of walking, information loaded workshops, and irregular eating schedules.
I was able to keep this same energy connection going for about a week. My fiancé was so impressed that he is now asking for more info about the oils <3 😀 Before, he only asked for me to rub his neck or shoulders and of course I would use the oils. Now he is asking for oils, applying them himself, recognizing some by their smell, and asking which ones will help with some if his goals. 💚
HOW EXCITED AM I?!?!? I am LIVING MY PASSION!!! And it is contagious!
More to come...
Next Post: BENEFITS OF LAVENDER and the YL Lavender Special for July
Please connect with me:
www.facebook.com/CharityMillerMassageTherapy