Aug 18, 2016 09:19 PM Central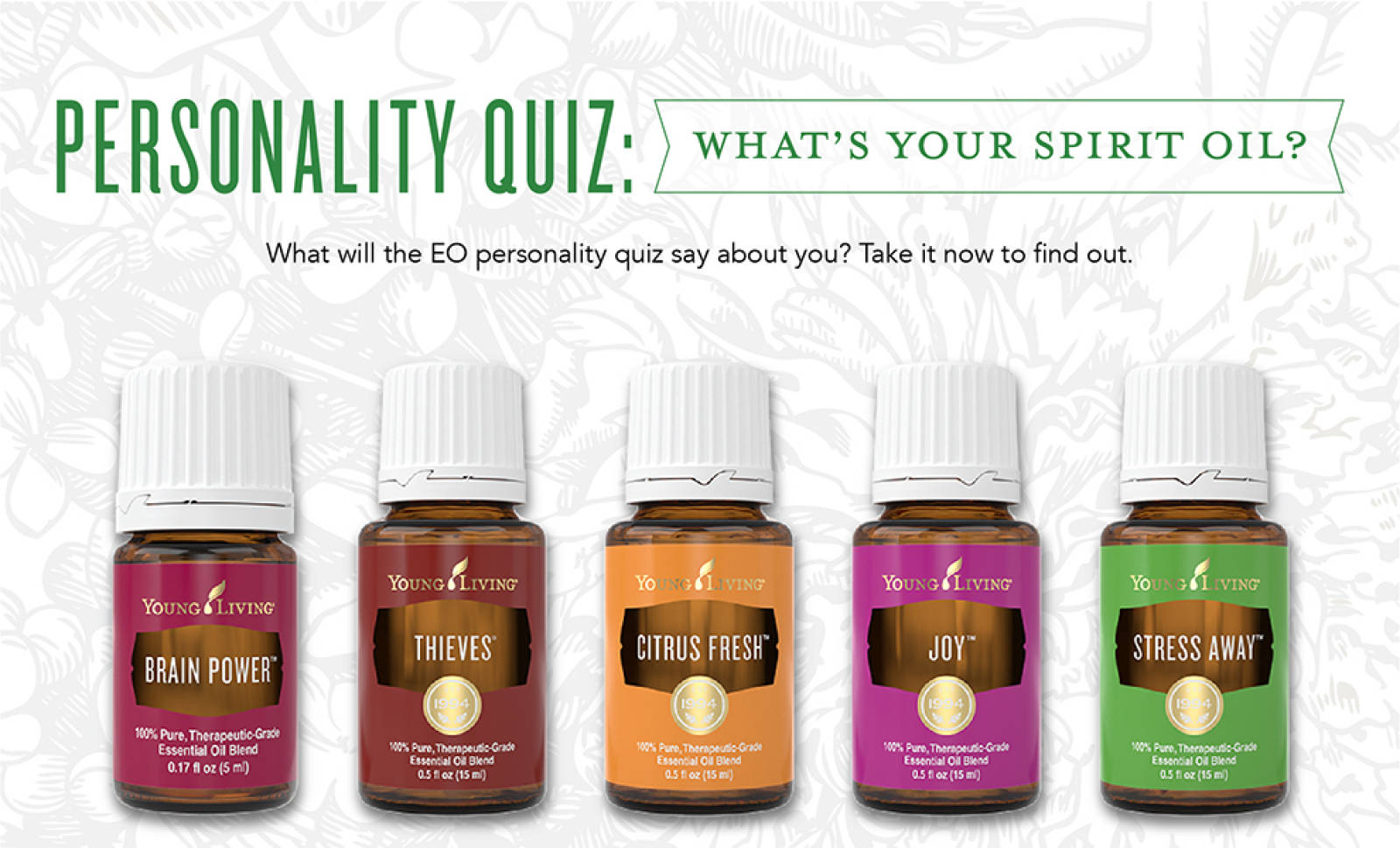 OMG! Take this quiz to find your oil personality!
https://www.youngliving.com/blog/personality-quiz-whats-your-spirit-oil/
I got JOY! Hilarious!!! Joy has been one of my daily favorites lately. And about 10 years ago, I didn't care for it at all! Nowadays, if you are around when I put it on, you may hear me singing "I've got joy joy joy joy down in my heart..."
Check out this weeks blog for more info including interesting ways to use the Thieves household cleaner.
https://www.youngliving.com/enews/20160818/?utm_source=US+and+US+Sales+Markets+Communications&utm_campaign=9f5be1276f-USYL%3A+eNews+8.18.16&utm_medium=email&utm_term=0_27b07010c5-9f5be1276f-55880753