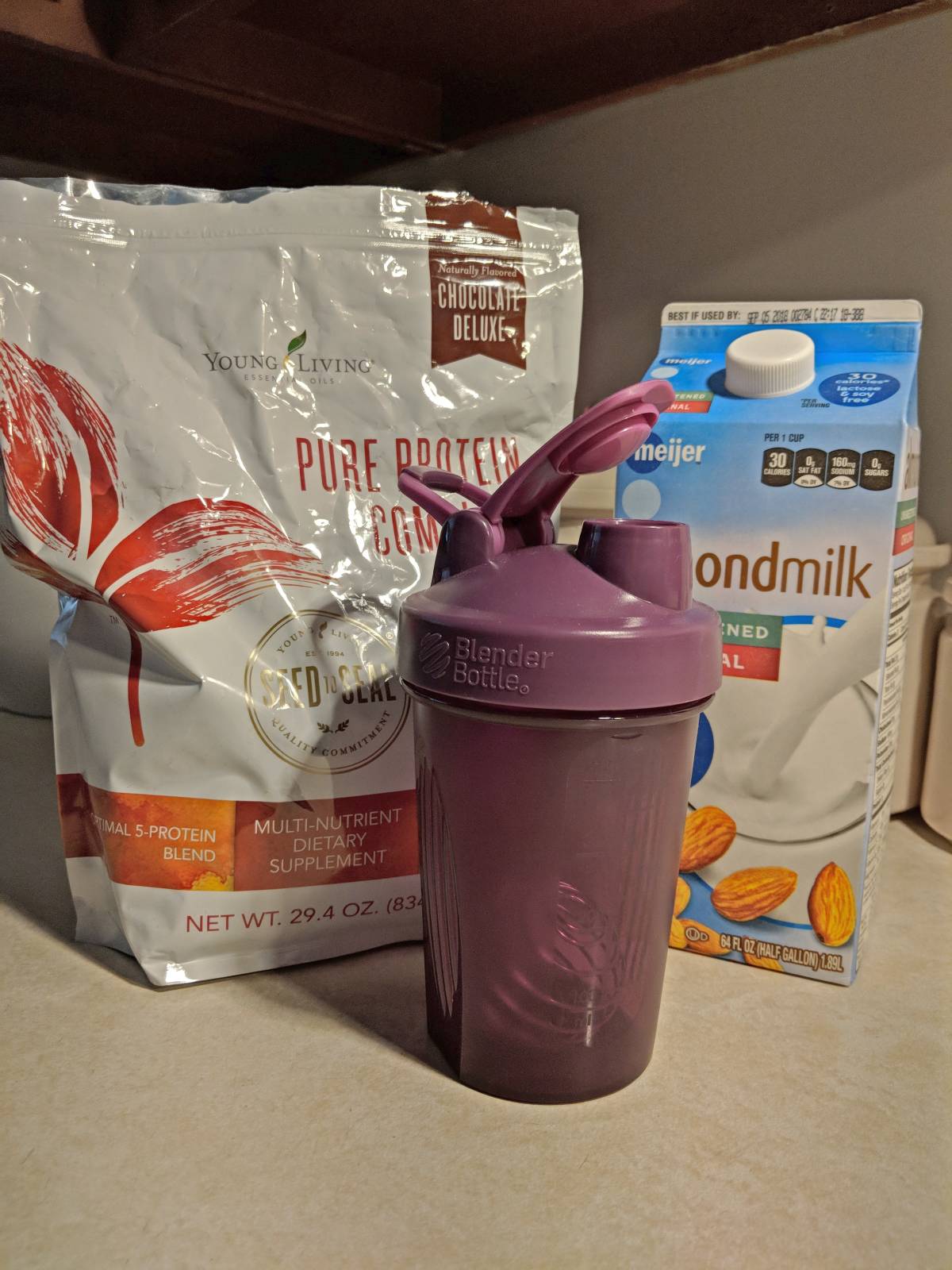 Ok, I said it, I don't like breakfast...
I'm not a morning person, so the idea of making a big breakfast is too much for me to even consider. Plus, if I can get away with not having dishes to clean up...bonus! Unfortunately, I start working in my home office, get busy and it isn't until my stomach is screaming at me that I realize I haven't eaten anything yet...and it's now 2 o'clock in the afternoon, only 4 hours from dinner. Usually what happens is I eat lunch too late, so I'm not hungry when it's time for dinner or I suffer through until dinner and eat ALL THE FOOD, and snack in the evening. It's not good for my gut in the least.
So eating breakfast is something that I am working on. Baby steps. I'm all about baby steps. Making little changes everyday until it becomes a habit.
It didn't matter to me what it was, cold cereal, oatmeal, smoothie, whatever. The only requirement was that it be quick and, of course, taste good. So for the last couple weeks I have been drinking Young Living's Pure Protein Complete for breakfast. They have two flavors, Chocolate & Vanilla Spice. I bought the Chocolate one to try first. After all- chocolate! Now, keep in mind this is strictly a protein shake and not meant to be a meal replacement. But the way I looked at it, it's better than nothing at all.


Young Living's Pure Protein Complete fills my two requirements of being quick and tasting good. The shake is smooth, especially when I make it in my special shaker with the metal whisking ball. I have been making sure to drink my shake by 9 am, which allows me room to have a light lunch around noon and I'm not completely full or ravenous when dinner time rolls around.
Directions say to add 2 scoops of Pure Protein Complete to 8oz of cold water. I blend mine with unsweetened Almond Milk and I only use 1 scoop. Made as directed, Pure Protein has 25 grams of protein and doesn't contain any soy protein. It's made up of a 5-Protein blend of cow & goat whey, pea protein, egg white protein, & organic hemp seed protein.
I can't wait to try the Vanilla Spice flavor!
If you've tried either of Young Living's Pure Protein Complete shakes, I would love for you to comment what you thought of them.
Be Healthy, Happy & Well,