Hello!
Three BIG dangers of summer are (1) excessive sun exposure; (2) risks of dehydration; (3) dangers of insect bites including the risks of disease they may cause. Whatever else is going on, we can be prepared for the big three.
Our skin is our largest organ and similar to a sponge, it is absorbent! So it's important to take care in what we choose to put on our skin, and that of our children. In summer, the skin is often exposed more since we tend to spend more time outdoors with less covering. While some sun exposure is good for you, providing vitamin D and helping lift moods, the middle of the day's rays can be overpowering. Covering up with lightweight and light-colored clothing and wearing hats is good advice to help protect from overexposure to the sun.
Staying hydrated may take some planning ahead and care to choose beverages wisely. The Cleveland Clinic website states the following:
Some beverages are better than others at preventing dehydration. Water is all you need if you are planning to be active in a low or moderate intensity activity, such as walking, for only an hour or less. If you plan to be exercising longer than that, or if you anticipate being out in the sun for more than a few hours, you may want to hydrate with some kind of sports drink. These replace not only fluid, but also chemicals like sodium and potassium, which are lost through perspiration. Too much or too little sodium and potassium in the body can cause trouble. Muscle cramping may be due to a deficiency of electrolytes, such as sodium and potassium.
Alcoholic and caffeinated beverages, such as coffee, teas, and colas, are not recommended for optimal hydration. These fluids tend to pull water from the body and promote dehydration. Fruit juice and fruit drinks may have too many carbohydrates, too little sodium, and may upset the stomach. If you're going to drink fruit juices while exercising, you may try diluting them with 50% fruit juice and 50% water first.
Often folks grab the highest SPF numbered bottle thinking it will be the best protection, but it may be leading to false confidence. After a while, your sunscreen will need to be reapplied, such as after sweat or swimming, so a lower SPF can be even better if it has safer ingredients.
Want to protect your family from the dangers of summer but concerned about ingredients in items like sunscreens and bug sprays? Pay attention to medications and even certain essential oils that are "photosensitive" meaning that they up your risk for excessive sun exposure and you should avoid being out in the sun with their use. (Check labels!)
Having had experience with tick-borne illness in my family I know that protection from insects in the outdoors is important. Products with DEET are often recommended yet I know that DEET can also be dangerous, especially to young children, elderly or immune-compromised people.
"Knowledge is power" and that's what I want for you. Power to know what to do this summer and be confident that you really are doing the best for your family.
I'll leave it to you to do your own research on ingredients like DEET and petrochemicals and others in the run-of-the-mill products and decide for yourself. If you, like me, decide that there must be a better way, you'll be happy to know that there is!
Natural products like our mineral sunscreen lotion and DEET-free insect repellant can help you avoid undesirable ingredients. Drinking water may be more palatable with the addition of AminoWise, which is formulated to help replenish the body after exercise and exertion, including a hydration mineral blend, a muscle recovery blend, plus a recovery blend.
Instead of carbonated soft drinks or alcoholic beverages, try Zing! It's a delicious alternative that you'll grab again and again.
I hope this information has been helpful and that you and your family have a happy, safe summer!
Happy Oiling!
~Dawn
---
Disclaimer: Please remember that anything discussed herein does not constitute professional licensed legal or medical advice and is not a substitute for appropriate legal or medical advice suited to your individual situation or for your own due diligence.
---
Hello!
Question: When Mom wants what's best for her family and the family doesn't get it, what's a mom to do?
You are ready to infuse your home and family with the goodness of pure essential oils and have got a vision for how much healthier you would all be if they would embrace your new passion with you.
But they don't. At least not yet.
Rather than going head to head with your family, what are some less combative ways to get them on the oily train with you?
Here are a few suggestions:
Diffuse. When you diffuse essential oils the whole household benefits. I recommend using something uplifting and not too "strange", like lemon or orange essential oil, and when they warm up to it a bit try getting their input to choose what they would like.

Trade out soap and shampoo. Using essential oils infused soaps and shampoos is an easy way to help your family derive the benefits of essential oils and to hook them on it. Just give it a try. Try our Valor bar soap for the bath and Thieves Foaming Hand Soap for the sink. KidScents shampoo is great for the younger set (I use it, too!) Or choose a more adult one for you & Dad or the teens.

Vitality oils in your recipes here and there. Just add them last so they are not heated at high heat, and remember just a drop will do! (The essential oils with the white "Vitality" labels are approved for internal/dietary use!)

Trade out your vitamins. Essential oil infused vitamins and supplements are absorbed better by the body! Try chewable MightyVites for the kiddos.

Have remedy's ready for when someone has sore muscles or boo-boos - - a quick way to get them to become a believer is when they experience the relief for themselves!

One more - - Thieves Household Cleaner - - make up spray bottles of this concentrate for whenever spills and splatters happen as well as for regular cleaning. Not only will you be avoiding the toxic chemicals in other cleaning products but you and your family will benefit from the essential oils as well. And they will be getting used to the natural plant scents rather than the synthetic fragrances of other products.
If these tips are helpful to you, ask me how to get more tips like these so you can infuse your home and family with the goodness of essential oils. And feel free to browse the O. f. O. online store here.
Happy Oiling!
~Dawn
---
Disclaimer: Please remember that anything discussed herein does not constitute professional licensed legal or medical advice and is not a substitute for appropriate legal or medical advice suited to your individual situation or for your own due diligence.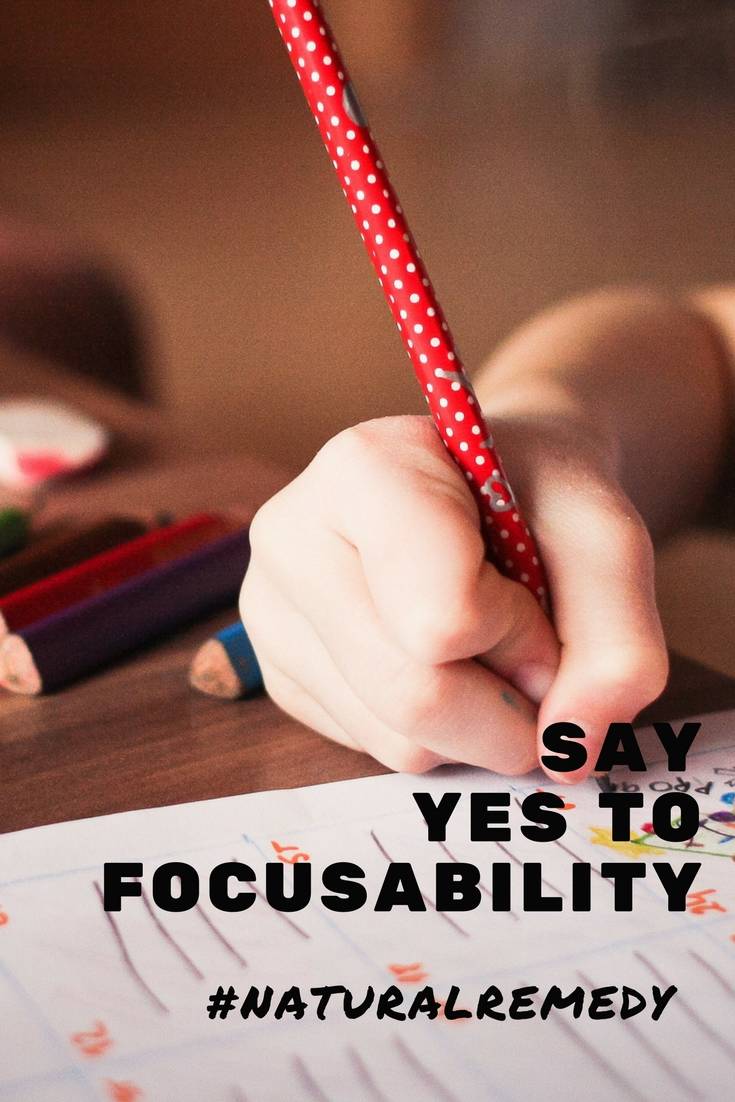 Hello!
And . . . Yes, I am making new words here!
So "FOCUS-ABILITY"? Who doesn't need it?
Stress, distractions, fatigue, even toxic build-up may contribute to lowered ability to focus well. And that can lead to poor choices and misunderstandings in children and adults.
Some ways to improve your "focusability" may have to do with finding out what the root problems are and that may entail a visit to your health professional. Otherwise, if you already know the culprits, you might just need some support.
One blend that I have found is particularly helpful for targeted focus support is called
Brain Power
, a blend of Frankincense essential oil, Helichrysum essential oil, Royal Hawaiian Sandalwood essential oil, Cedarwood essential oil, Melissa essential oil, Lavender essential oil, and Blue Cypress essential oil.
High in
sesquiterpenes,
Brain Power is a blend that is targeted for mental clarity. Speaking of clarity, the blend named
Clarity
is another that you may use to improve your "focusability". Clarity is an essential oil blend of Basil essential oil, Cardamom essential oil, Rosemary essential oil, Peppermint essential oil, Coriander essential oil, Bergamot essential oil, and Geranium essential oil. Mental alertness may be better when you use the Clarity blend.
Either of these essential oil blends, Brain Power or Clarity, may be used aromatically as in a cool-mist diffuser, or topically. A few drops rubbed onto temples, the back of the neck, or rubbed into palms and then inhaled from your cupped hands can give a quick and boost when you are feeling brain foggy or anticipate a mentally challenging day.
Browse the webstore
here
. I will be happy to help you set up your account, whether you simply want a retail account or prefer the many benefits of a wholesale account!
Happy Oiling!
~Dawn
---
Disclaimer: Please remember that anything discussed herein does not constitute professional licensed legal or medical advice and is not a substitute for appropriate legal or medical advice suited to your individual situation or for your own due diligence.