Oct 4, 2018 05:13 PM Central
Chris beats cancer is an amazing website, full of information about everything cancer-related.
Check out his video
https://www.chrisbeatcancer.com/module1
If you would like to have a customized Health and Wellness plan created with me...please call me 1-780-272-0777 and we can discuss what you are looking for.
Although I am not a doctor and can not diagnose in any way, my healthcare background helps me understand and explain the connection between disease and your overall wellness plan. (I in no way am saying I can cure cancer or any other disease. I can, however, support you and the symptoms you have. I know first hand and have used the things I talk about.
Stress is a huge player in your disease prevention.
I am certified in Aroma Freedom Technique where I was trained to use Essential Oils to shift emotional blocks that are stuck in your body. Many books have been written on the Dis Ease and the link between the part of your body in distress (pain) and the emotional block that needs to be released. Ask me and I will gladly discuss any pains your body is having.
It takes a min of 3 months in order to truly see changes in your health through a wellness program. Some will tell you it is less. You can certainly see quicker results, but I often find that if you feel better and go back to doing the same old thing...the pain, and the dis ease returns. I will help you customize a wellness plan that works in your budget and we can fine-tune it as we go along.
I have always wished my doctor could do this...but sadly our healthcare doesn't work that way.
You are a YL member now and receive all products at wholesale costs. What a wonderful opportunity for you to use that savings (vers buying at a homeopathic office or natural path doctor) to really get yourself on the right track.
Once you've chosen this new imported lifestyle, you will want to share these tips with everyone you care about.
I know, because that was me 4 years ago.
Oct 2, 2018 04:42 PM Central
READY TO JOIN ER?!
Three EASY steps to sign up For Essential Rewards!
Step 1 - Select Essential Rewards on the left-hand side in your Virtual Office (VO).
Step 2 - follow the steps and fill up your cart. Don't forget to save!
Step 3 - Set your process date and manage your ER order anytime you want.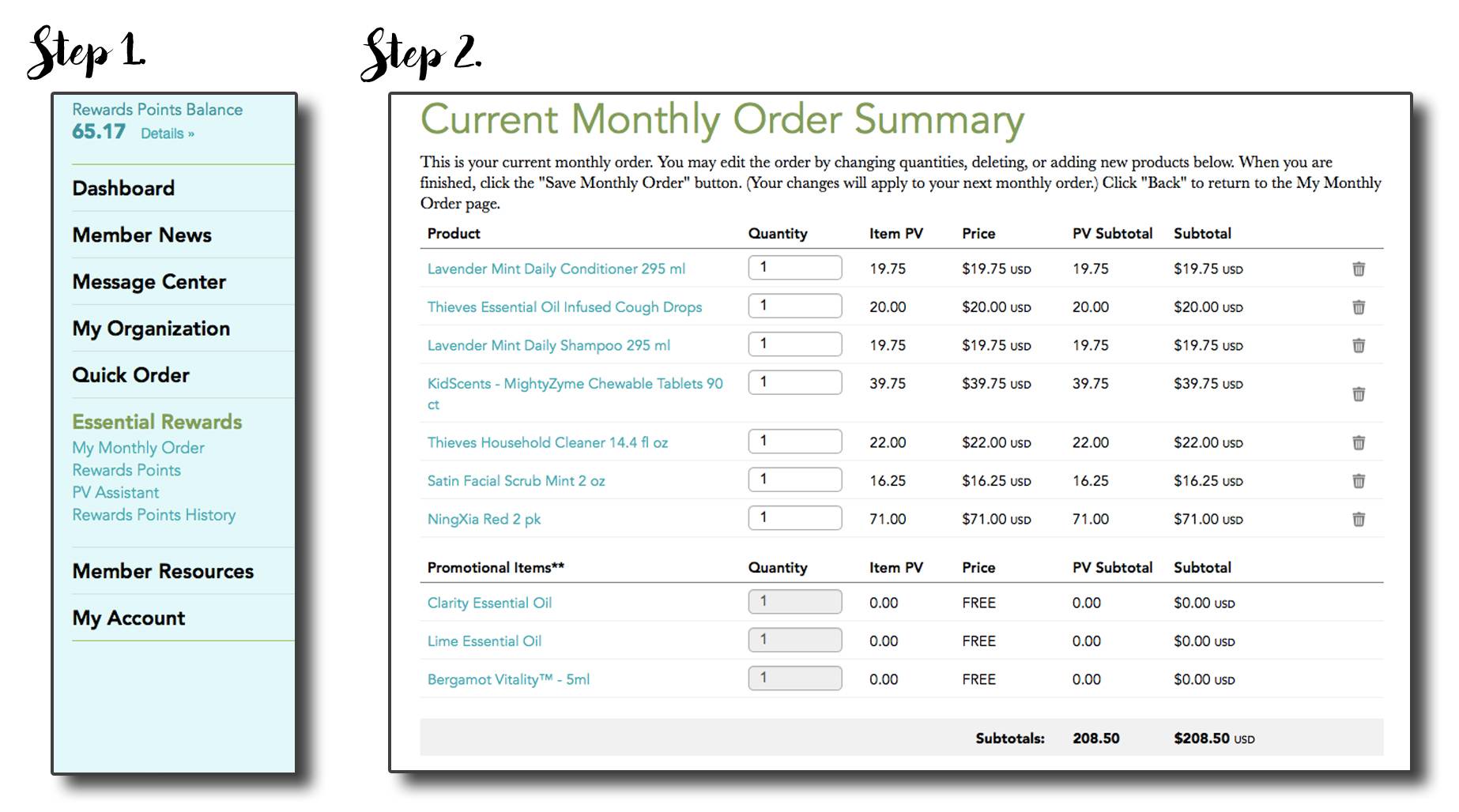 se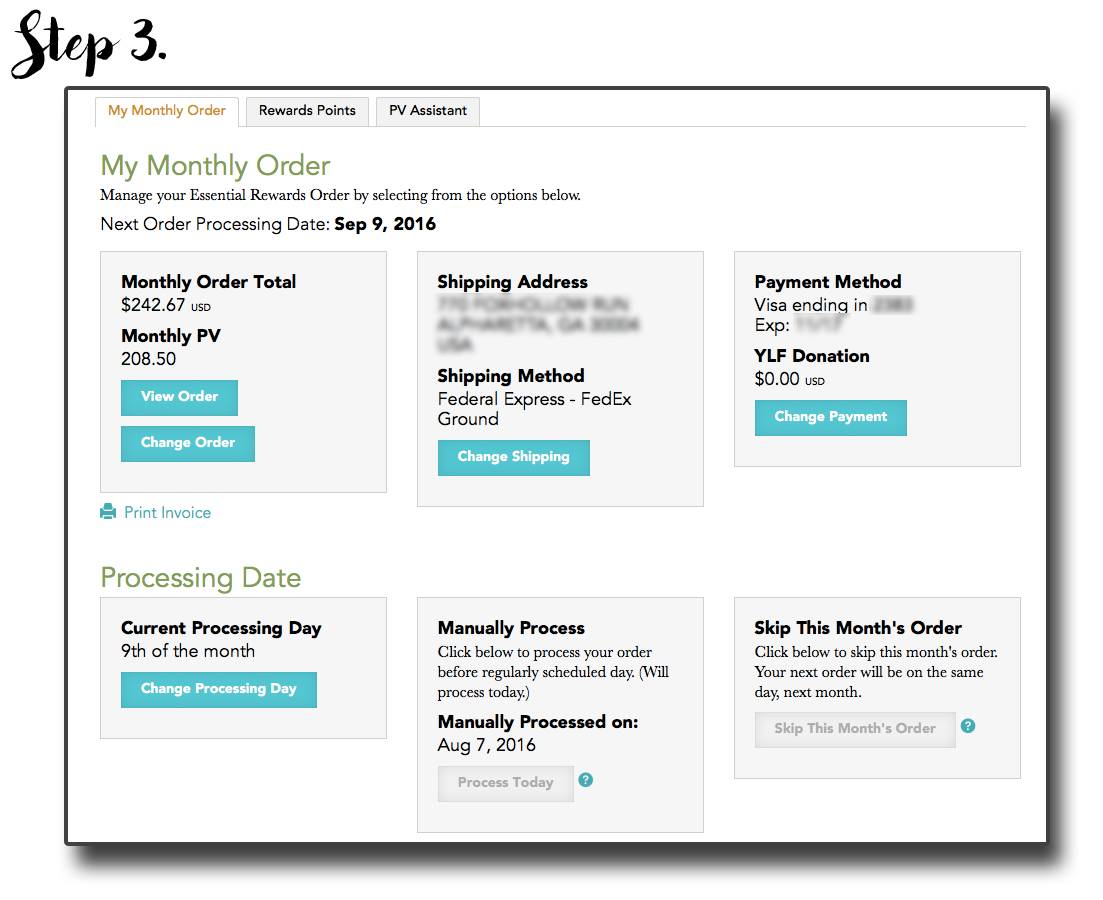 BONUS STEP
- Don't forget to select "check here to round up to the nearest dollar" to donate to the Young Living Foundation. 100% of donations go back to the foundation. If everyone clicked the roundup box $500,000 a MONTH would be donated to the foundation to make a difference in lives around the world. To find out more about the Young Living Foundation click
HERE
.