Jan 2, 2022 07:58 PM Central
Dorota Matys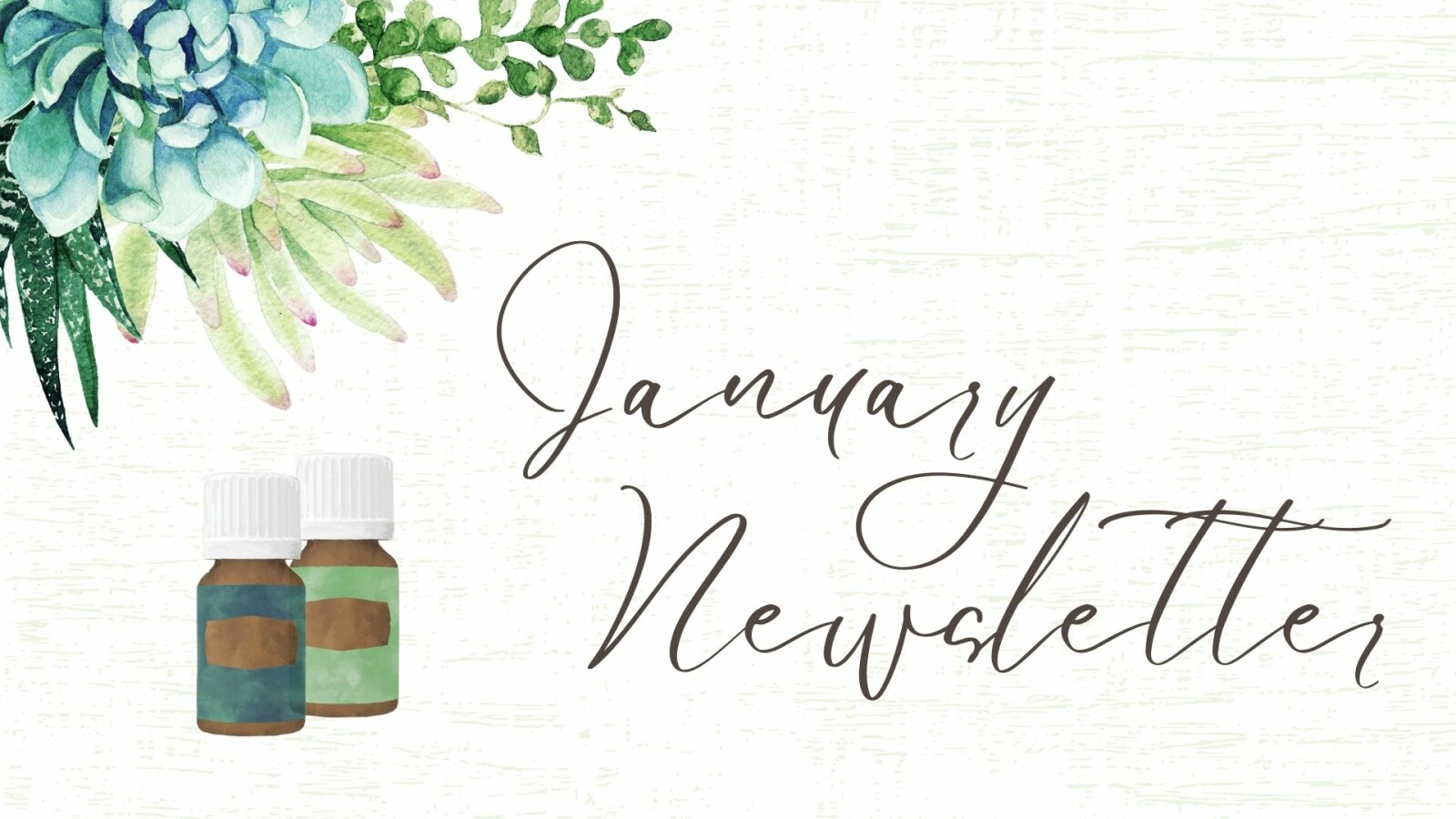 Happy New Year 2022!
I cannot believe another year has come and gone. I hope and pray that 2022 brings peace, community, togetherness, and unity. May we all go into this season with a sense of gratitude for the things that truly matter.
Cheers!
Star or flag this message so you can refer back to it all month long!
You'll hear all about…
Monthly YL Gifts with Purchase
January Wellness Box Ideas
Young Living in the Kitchen
Product Spotlight
Important Announcements
Monthly Gifts with Purchase
When your order hits one of these PV levels you will receive the corresponding products for FREE! Look at everything you get for free when you hit 300 PV!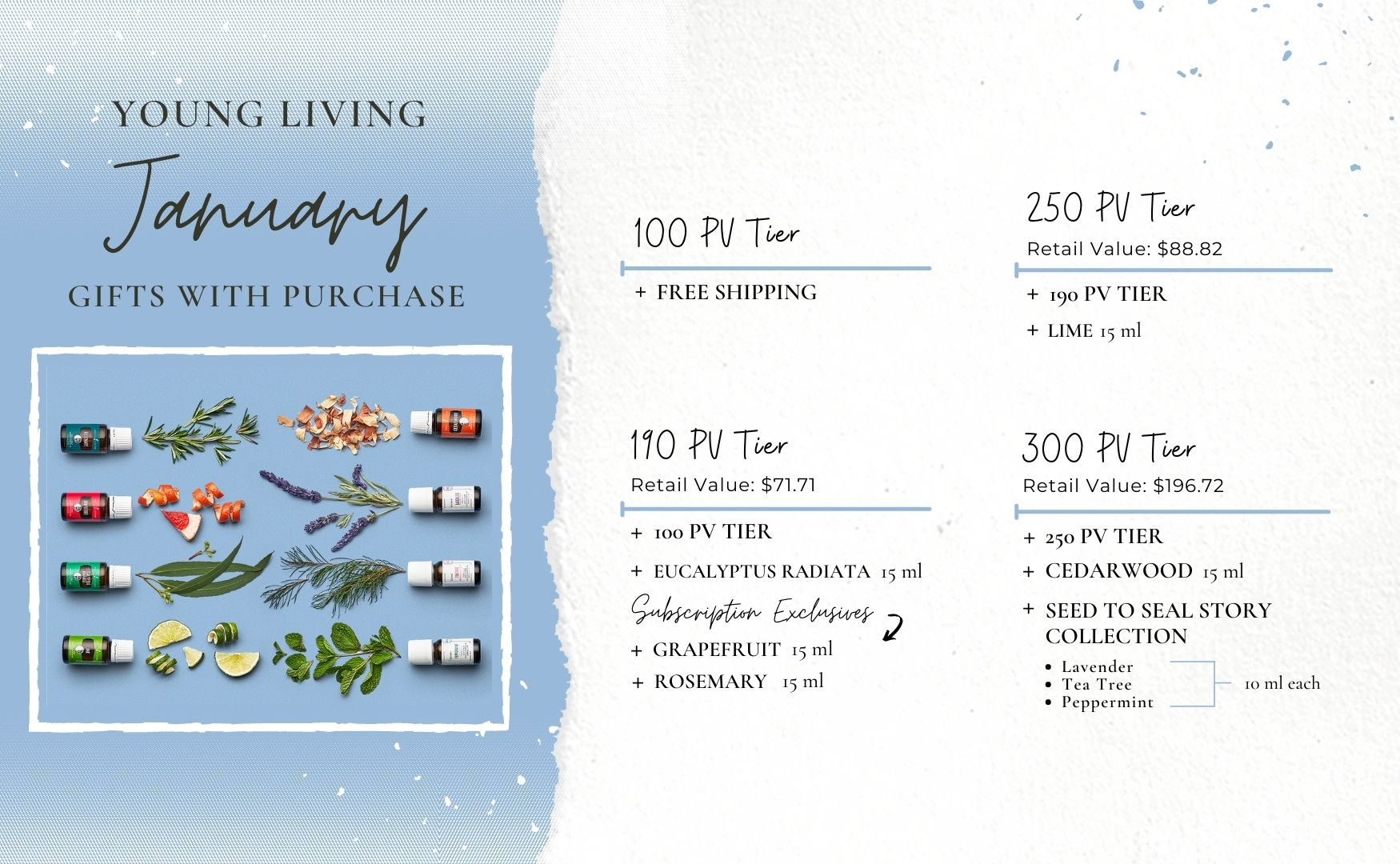 *Receive the Subscription Exclusives when your order is placed through the monthly subscription program, which is the best way to save money and support your health. If you need more details on this, let me know!
* Take a look at this very special
Seed to Seal Story Collection
(gift with your 300 PV tier order)
This collection is 10-ml bottles of Lavender, Peppermint, and Tea Tree. They are cleansing, invigorating, calming, and so many things in between! Need help with a little muscle or head tension? Peppermint helps with a minty, soothing refreshment. Tea Tree and Lavender are great for winter skin. So many uses in just these three oils that you will find yourself going back to them every day!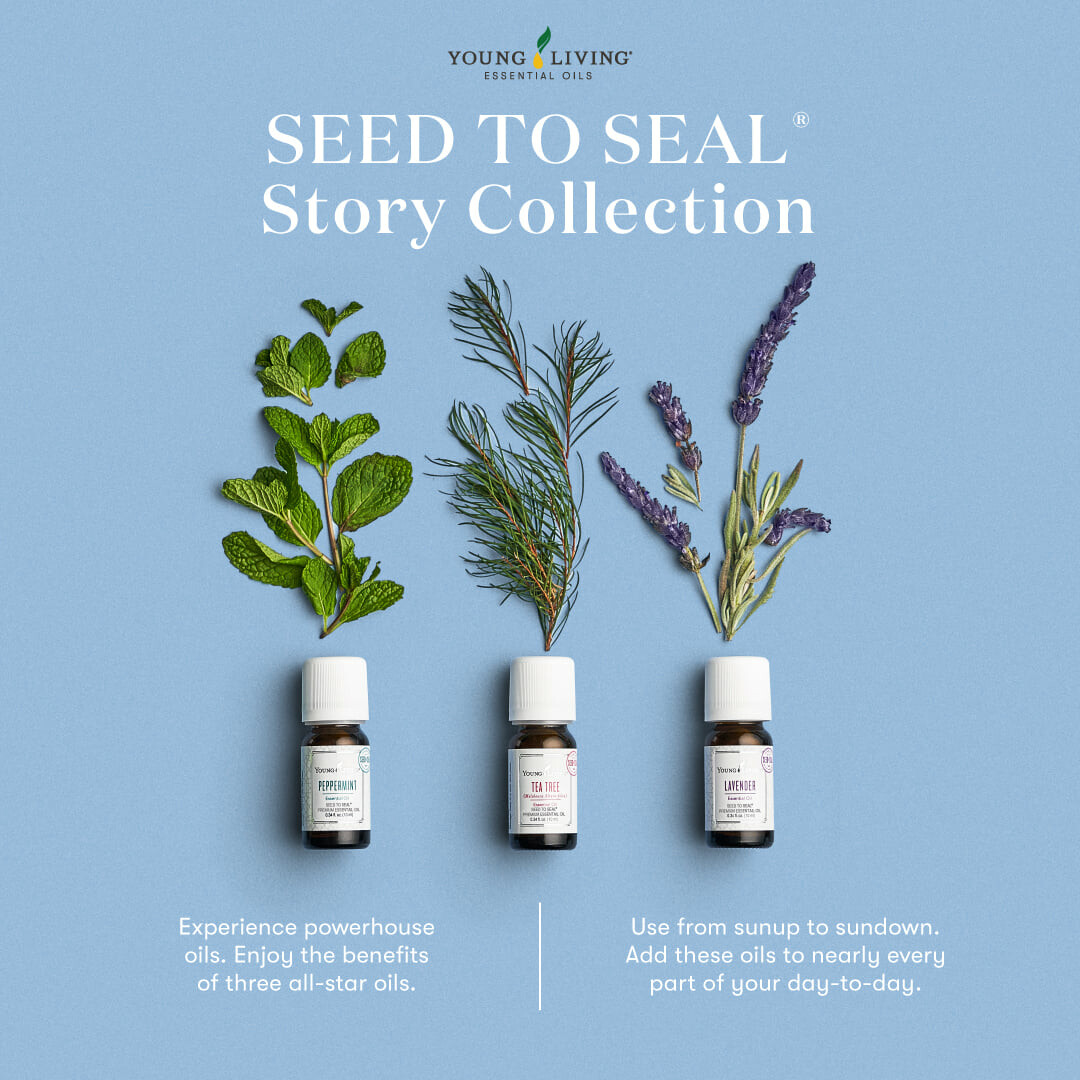 • Experience three powerhouse oils. Drift to sleep with dreamy Lavender, bash the appearance of blemishes with herbaceous Tea Tree, and cool down those tired legs after a run with cooling Peppermint.
• Use from sunup to sundown. These essential oil favorites are easy to add to nearly every part of your day-to-day, from soothing skincare to homemade cleaners.
BONUS RECIPES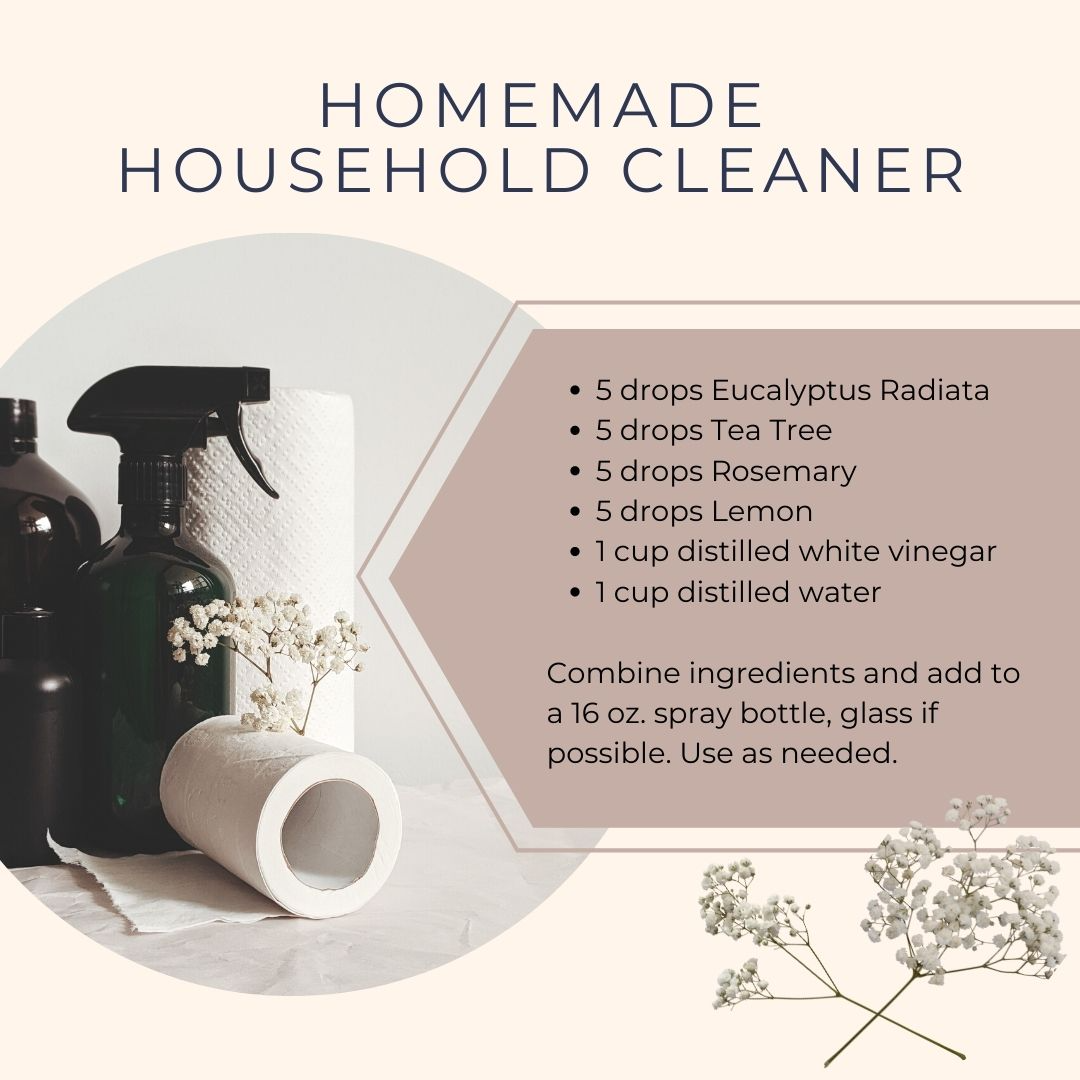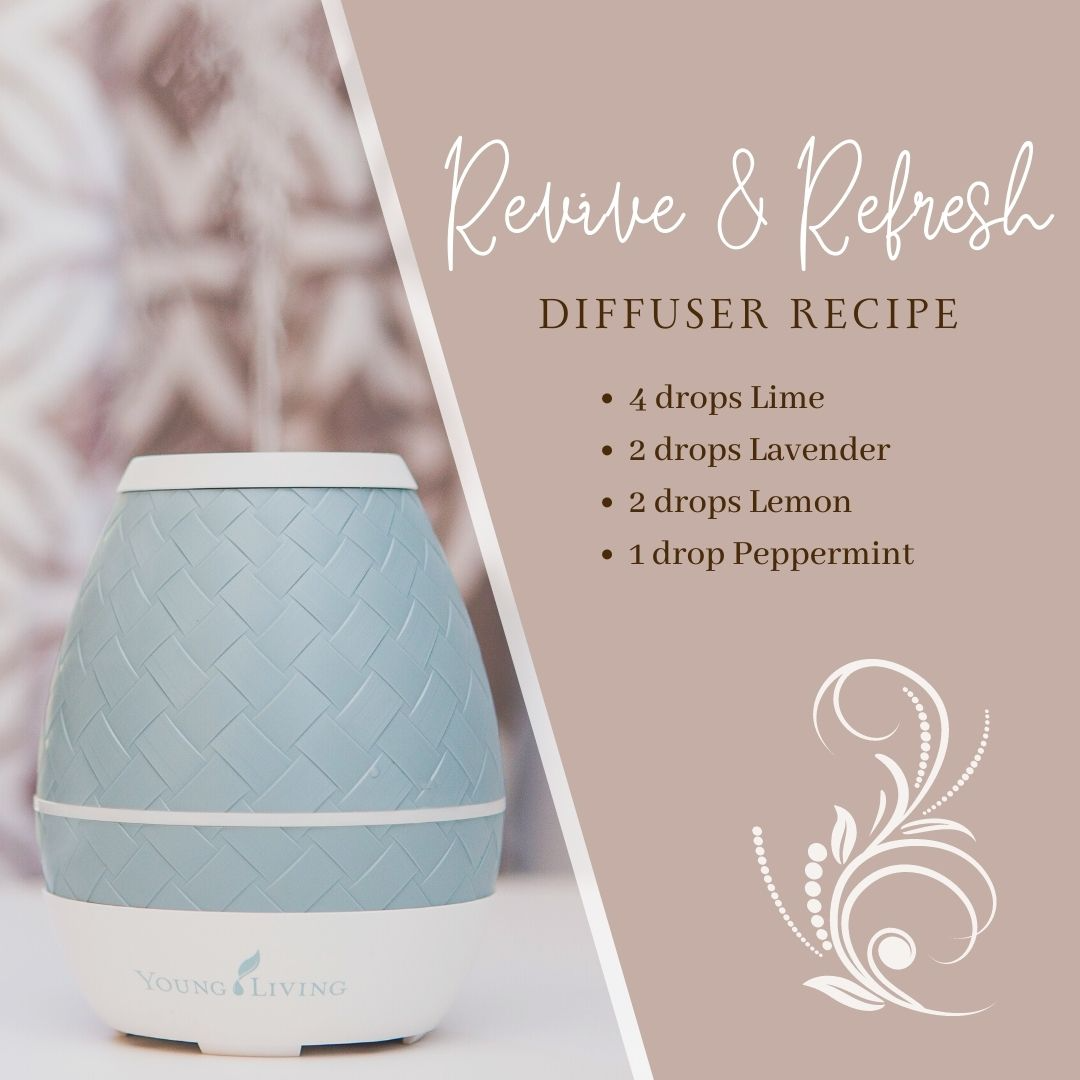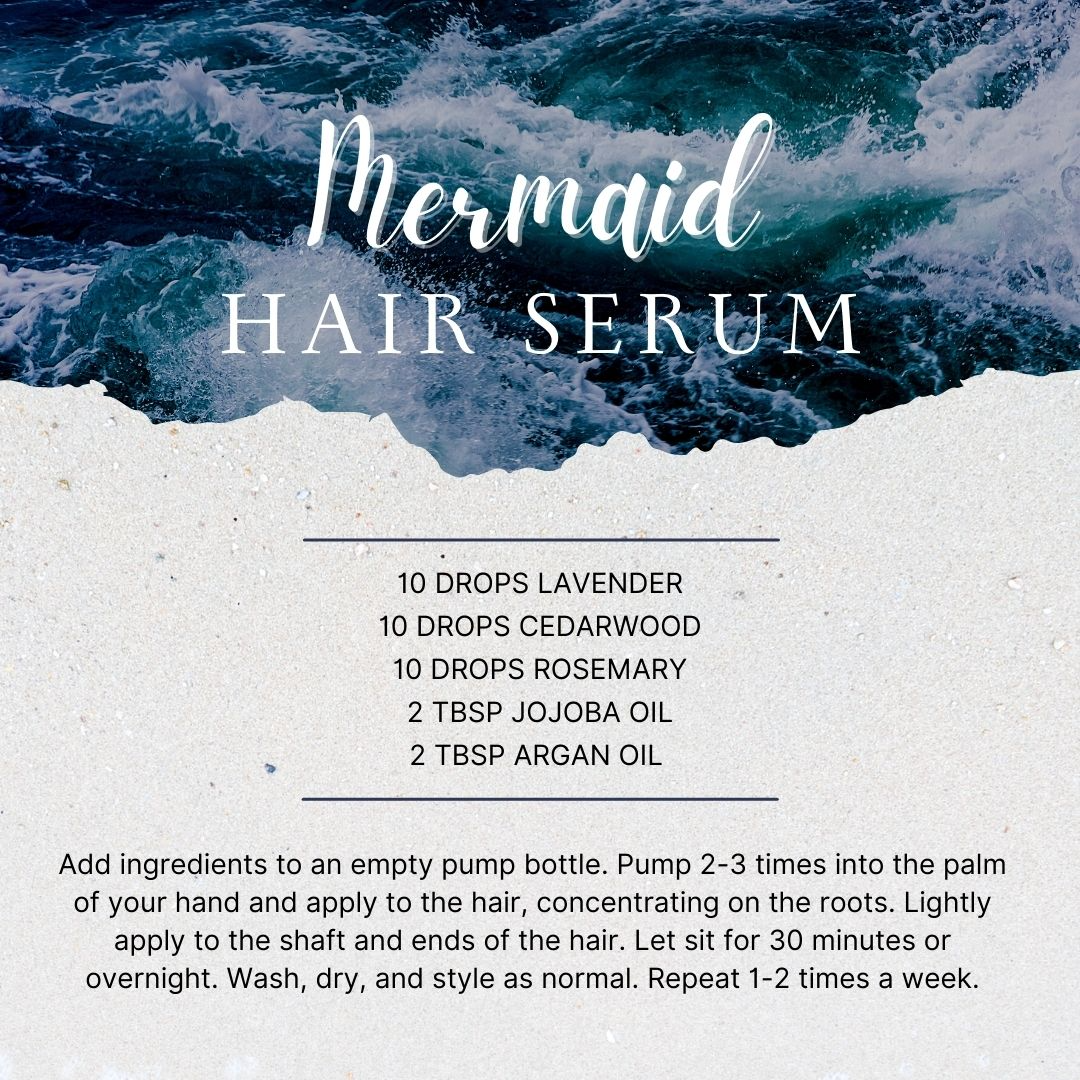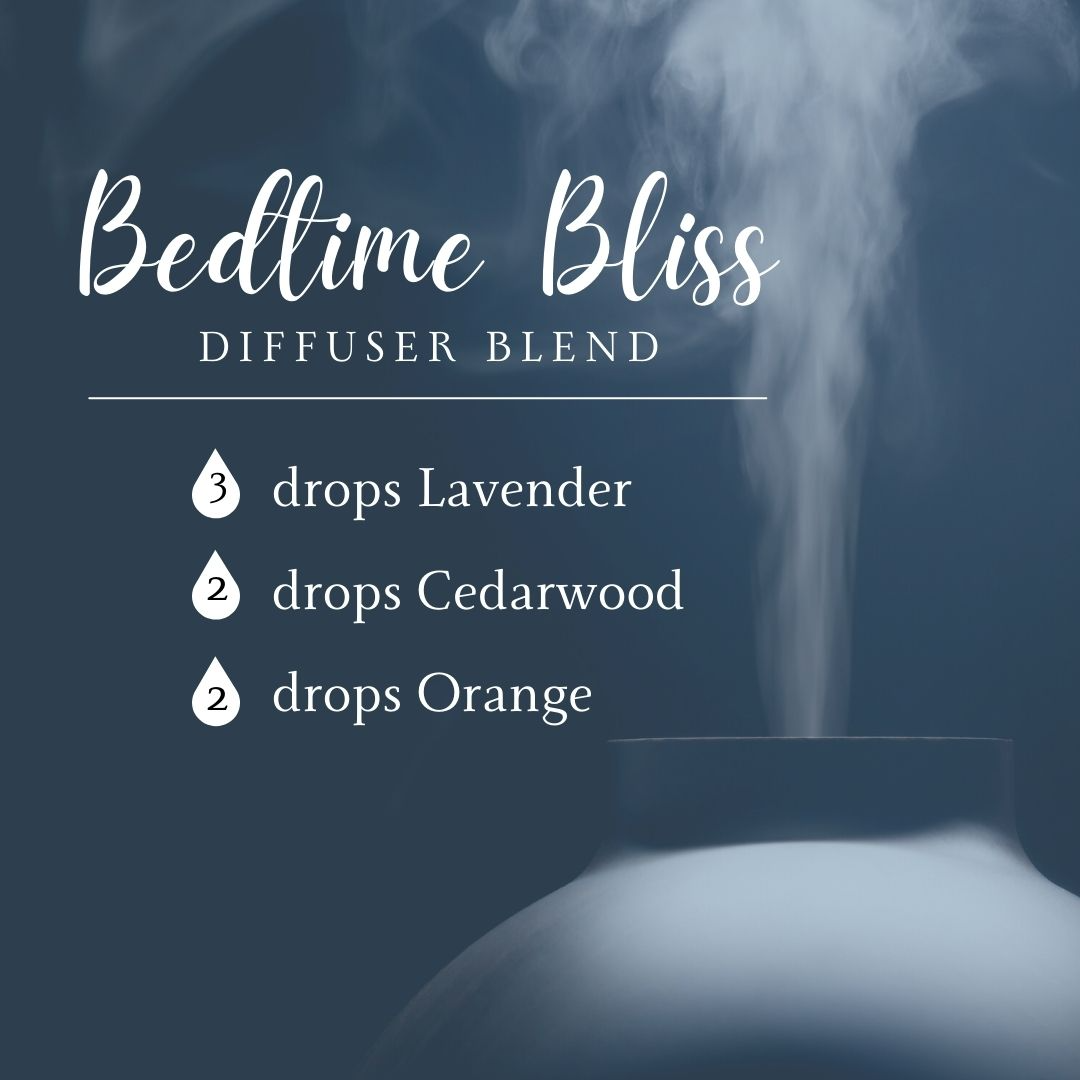 January Wellness Box Ideas
Young Living is more than just essential oils. It's a gateway to a lifestyle filled with wellness, purpose, and abundance. Start this new year off fresh! If you haven't ditched the toxins in your home - do it now! Start with one room and tackle one area at a time. Then set up a wellness box to arrive at your doorstep with safe replacements.
Simply log into your account, find the items you want, and click "Add to Subscription." Add at least 50 PV to your subscription box and you'll earn points to spend on future one-time orders! Add at least 100 PV to your subscription box and you'll earn points + get free shipping!
You can choose to have those items arrive monthly OR stretch them out to every two or three months - up to you. Don't want them in your box anymore? No problem! Just delete them and add in what you DO want.
It's simple and completely customizable. Here are some ideas for your January box…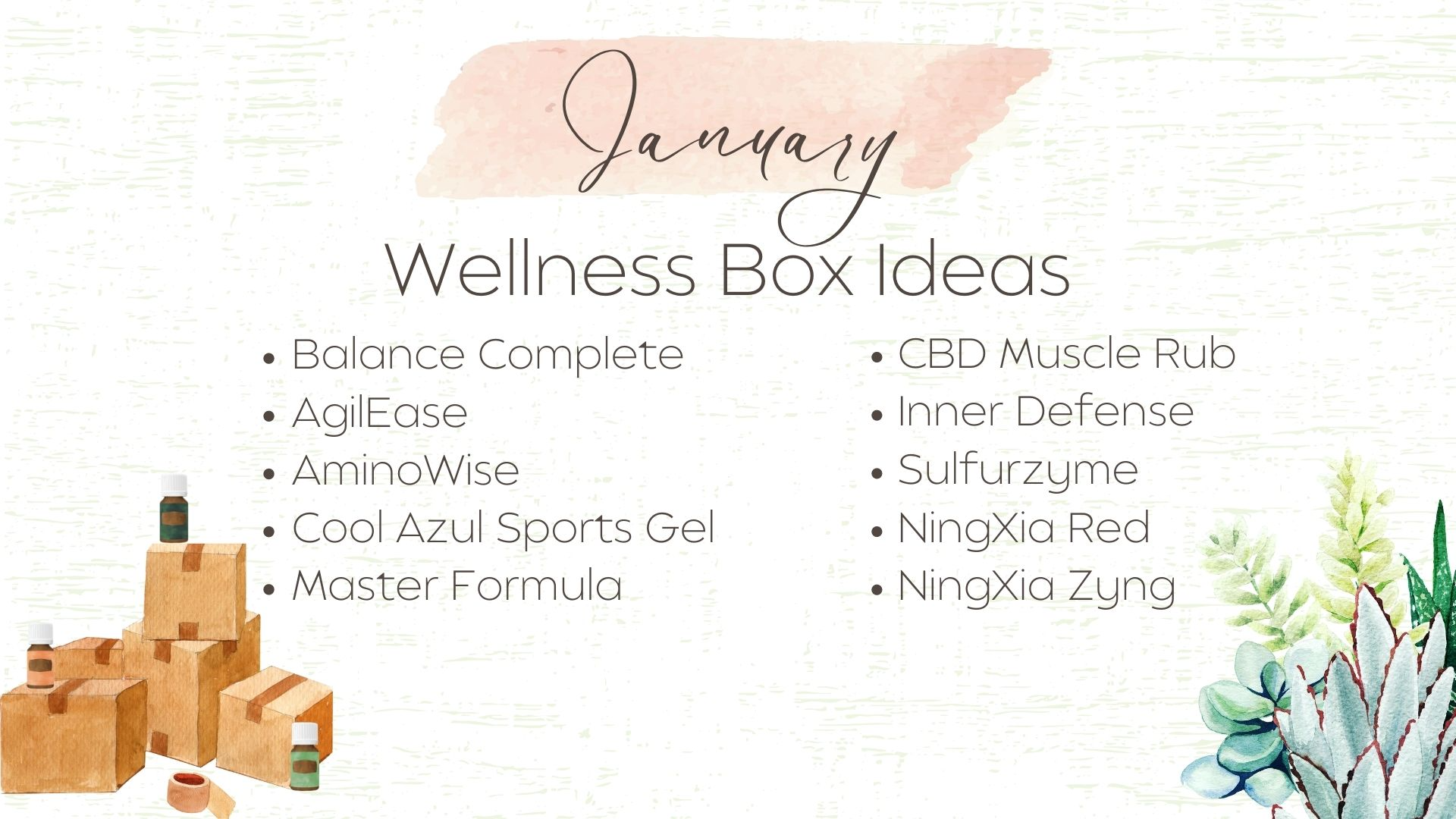 Young Living in the Kitchen
The holidays may be coming to an end but the fun doesn't have to stop there! Keep things festive in the kitchen with your Vitality oils. Try adding a drop or two of your favorites to some hot chocolate on those chilly nights. Like this…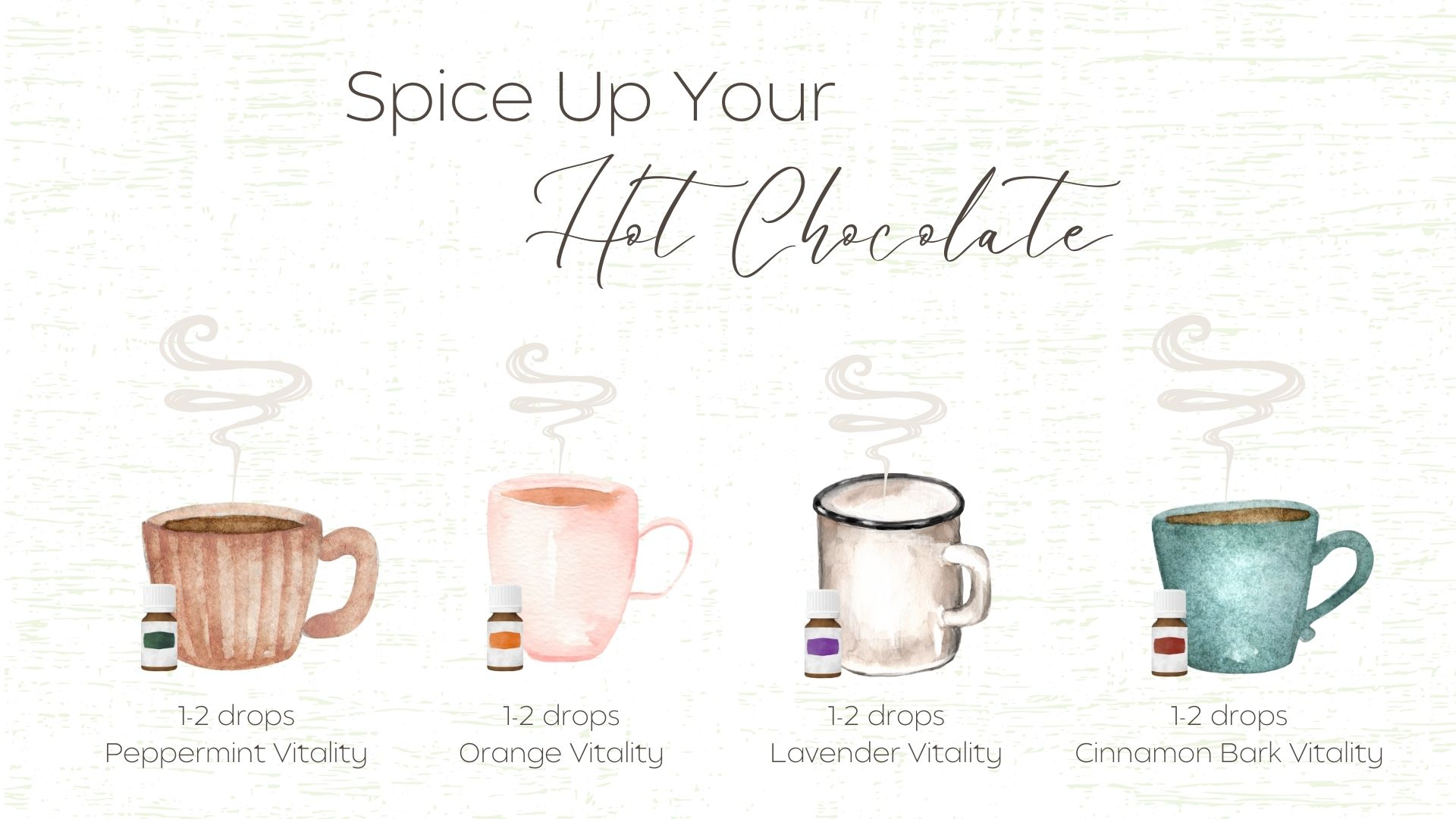 What are these oils good for?
Peppermint Vitality - promotes healthy bowel function, supports gastrointestinal system comfort, and adds a fresh, minty flavor to food and beverages.
Orange Vitality - provides digestive and immune support when taken as a dietary supplement. It can also be added to foods and beverages to impart a sweet citrus flavor to your favorite dishes.
Lavender Vitality - contains antioxidants and may provide immune support when taken as a dietary supplement. It can also be added to foods and beverages giving a delicate, floral flavor that combines well with citrus and herbs.
Cinnamon Bark Vitality - contains antioxidants and may provide immune and general wellness support. In addition, it can be used to add a familiar, warm and spicy flavor to your favorite foods and beverages.
Product Spotlight
Hands getting dry during the cooler months? How about those lips - getting chapped? I've got the perfect product for you - Rose Ointment! This stuff is incredible!
Rose Ointment seals moisture into the skin to deeply hydrate, soothe, and soften while supporting dewy, healthy-looking skin. Gentle enough for everyday use, Rose Ointment is formulated for sensitive skin and uses 100% plant-based and naturally derived ingredients. Ultra-versatile and easy to use, it seals moisture into skin and is perfect for use on lips, cuticles, elbows, knees, and wherever you have dry skin. Have you tried this yet? If not, grab it in your next box!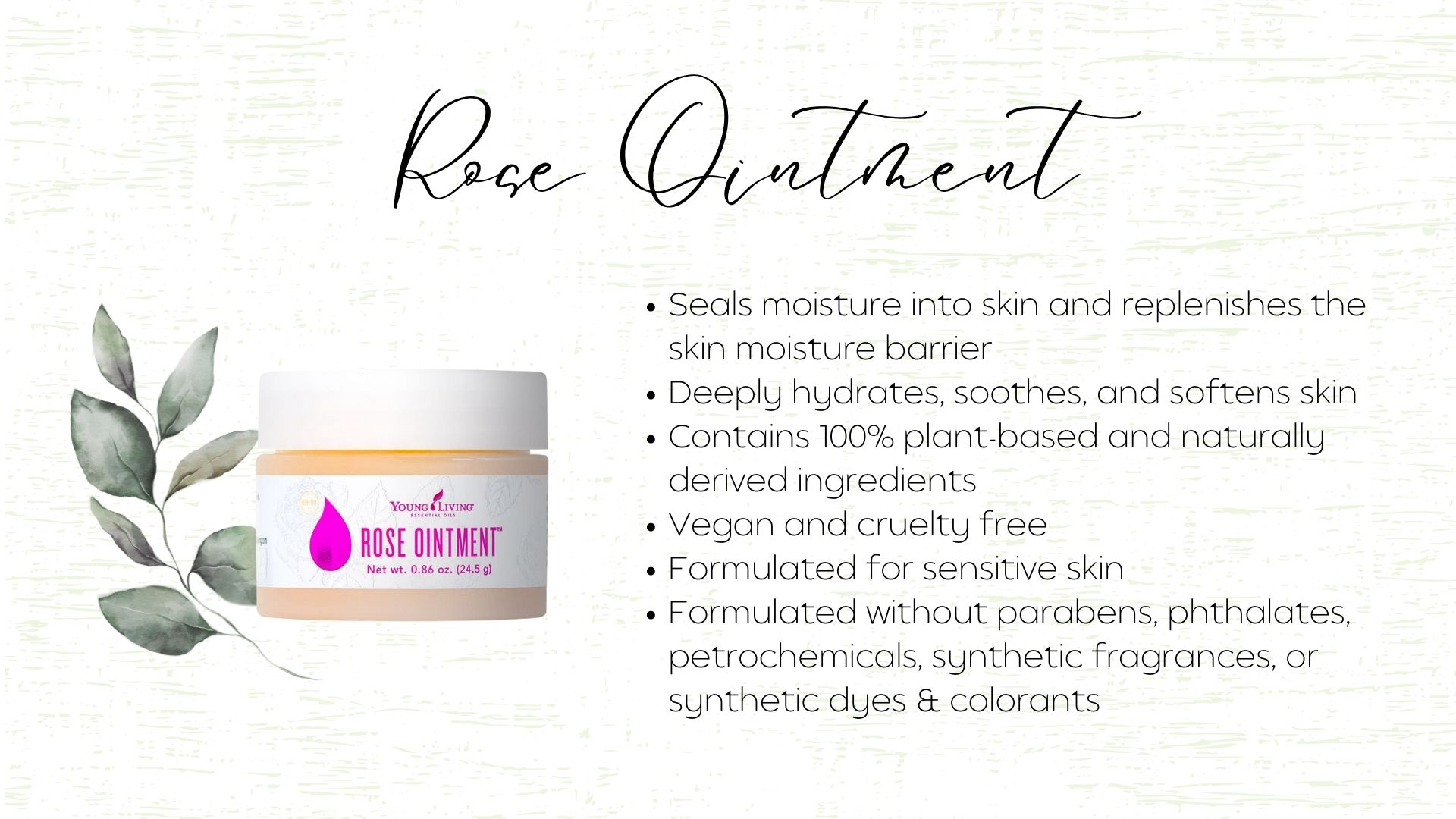 UPCOMING EVENTS
Join us for a deep dive into Young Living's ART, Savvy Minerals, and KidScents lines; learn social media time-savers to expand your influence, and hear tried-and-true tips from successful brand partners. You'll also learn how to whip up healthy einkorn treats for those busy days when you need a little extra energy. To join in on the fun first customize your experience by selecting the ticket you want, then visit Young Living's Beauty School Facebook page on February 9 to watch the event. Go here to choose your ticket and register: https://web.cvent.com/event/4a144d9d-1f51-459f-9eed-a98f4961604e/summary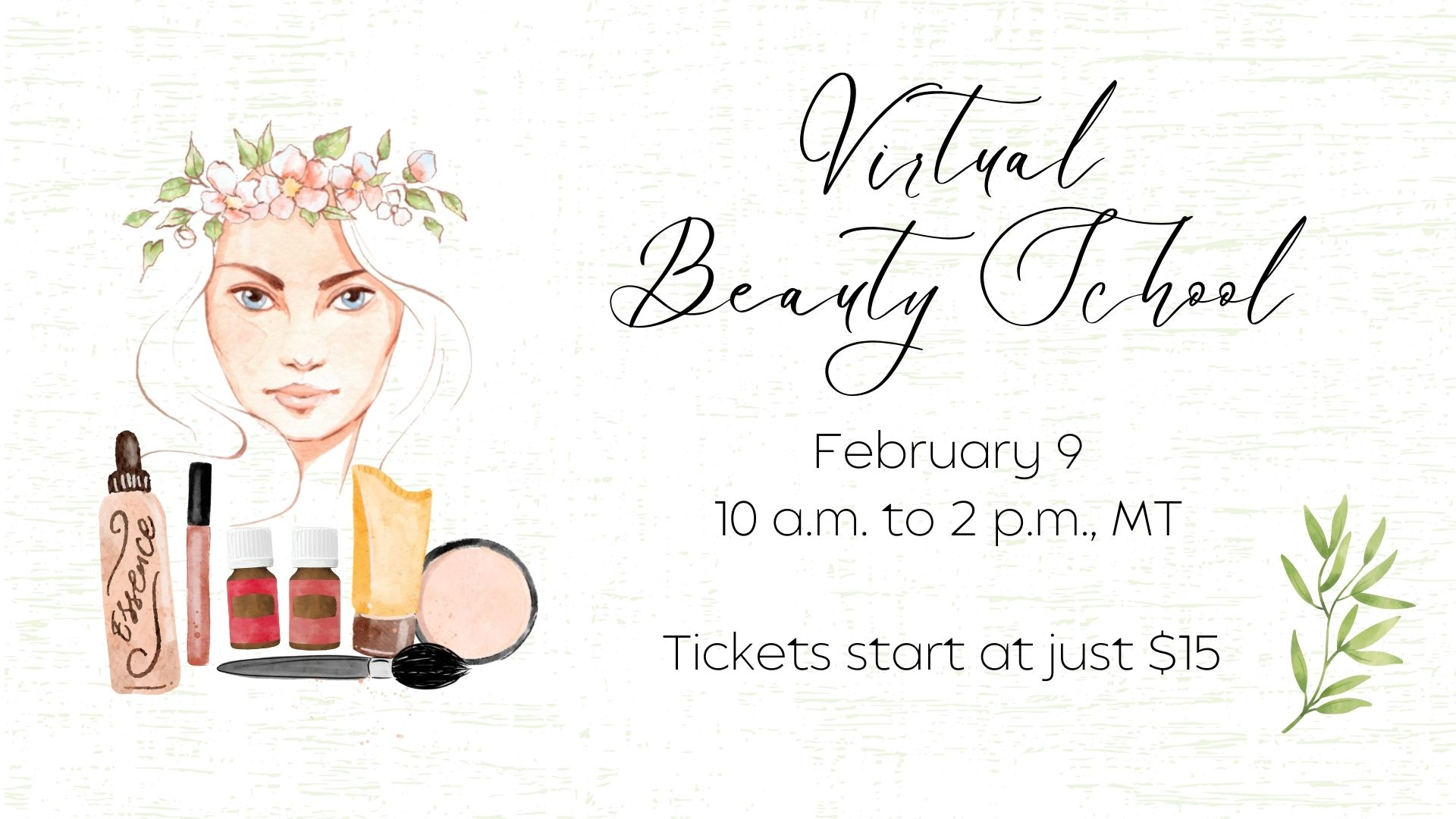 Please reach out if you have any questions or concerns. Also, let me know if you'd like to dive in deeper and find out which Young Living products to help you reach your wellness goals. I'd be more than happy to meet up with you via call, zoom, or on a virtual meet-up or in person when possible to discuss your 2022 health goals!
Your Young Living Brand Partner
Jan 3, 2021 10:36 PM Central
Dorota Matys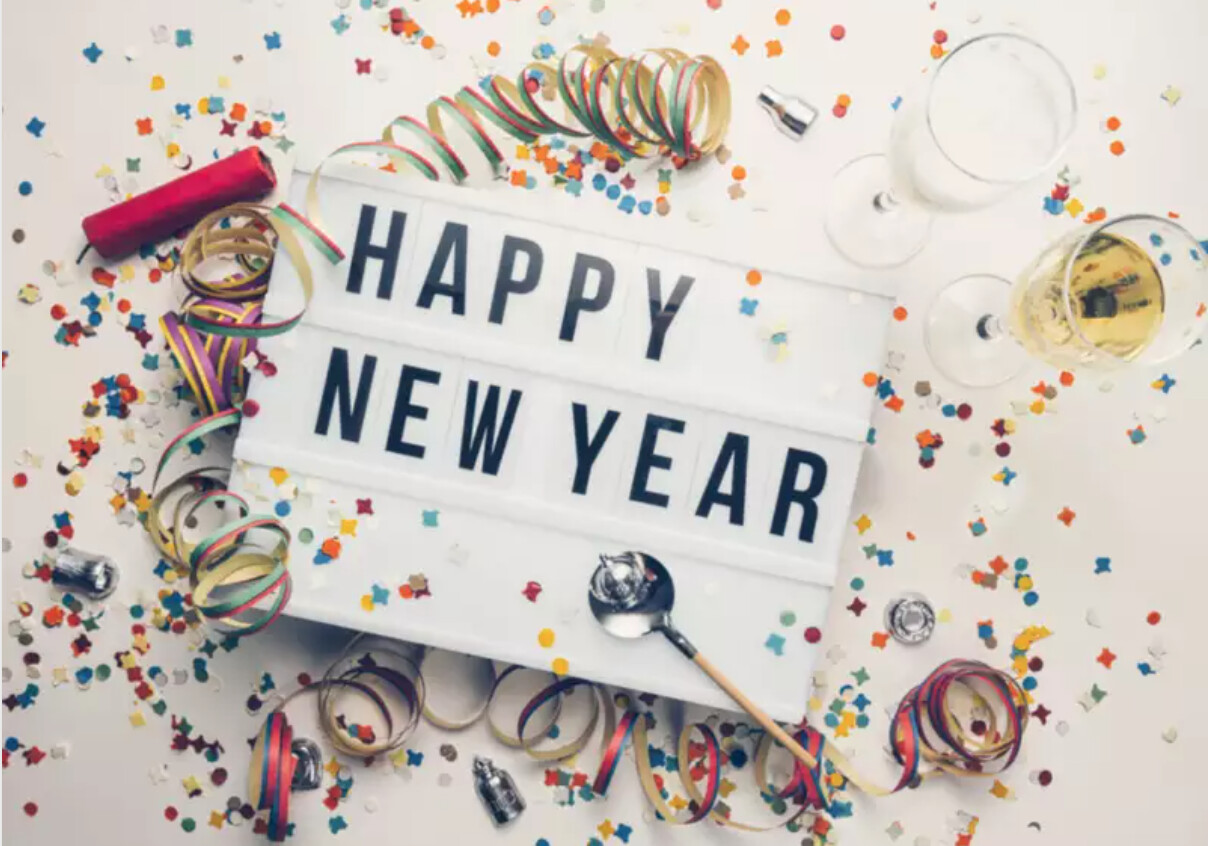 Happy January and…HAPPY 2021!
Thank goodness -- I think we're all ready for 2021 to arrive!
YL is helping us start this new year off right with some amazing promos!
You can get five (5!) free oils this month!!!
The best way to max out all these freebies is to make sure you're ordering through Essential Rewards (YL's monthly wellness subscription). Not on Essential Rewards yet? Watch this short video here:
http://bit.ly/YL_ERvideo
Need a little encouragement as you go for your 2021 goals? Starting Jan 15 "Thyme to Thrive" Facebook group will launch officially with its wise tips, ideas, and all of the support needed to stay on track no matter what tries to distract you. Please reach out if you'd like more info, or to join this tribe of wise warriors!
OK! Let's learn about all these freebies! First, I'll list 'em out for you…then we'll give you the details on each oil!
🌱
Freebies for 300+ PV order
(Retail value: $190.12)
• Geranium essential oil, 15 ml
• Manuka essential oil, 5 ml
• Mastrante essential oil, 5 ml
• Orange essential oil, 15 ml*
(for Essential Rewards members only)
• Tea Tree essential oil, 15 ml**
(for Essential Rewards members only)
• Free shipping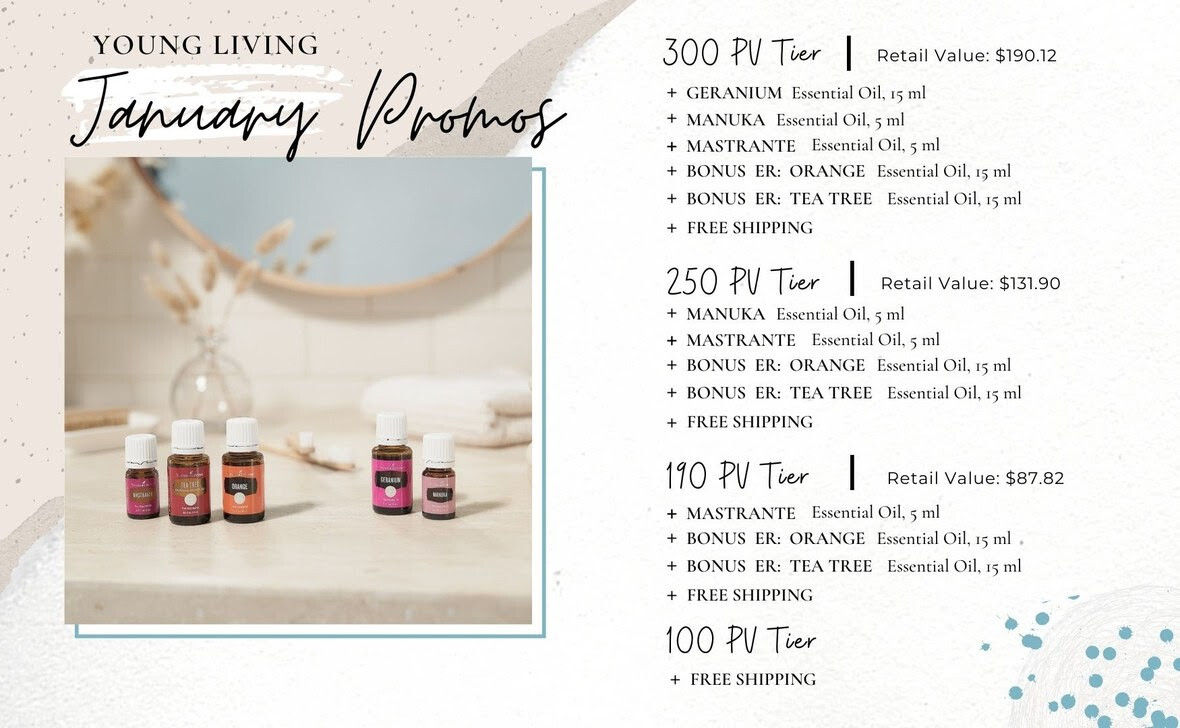 🌱
Freebies for 250+ PV order
(Retail value: $131.90):
• Manuka essential oil, 5 ml
• Mastrante essential oil, 5 ml
• Orange essential oil, 15 ml*
(for Essential Rewards members only)
• Tea Tree essential oil, 15 ml**
(for Essential Rewards members only)
• Free shipping
🌱
Freebies for 190+ PV order
(Retail value: $87.82):
• Mastrante essential oil, 5 ml
• Orange essential oil, 15 ml* (for Essential Rewards members only)
• Tea Tree essential oil, 15 ml** (for Essential Rewards members only)
• Free shipping
🌱
Freebies for 100+ PV order:
Free shipping:

(you know that especially if you order heavy items like NingXia Red... free shipping is saving you a LOT of money!)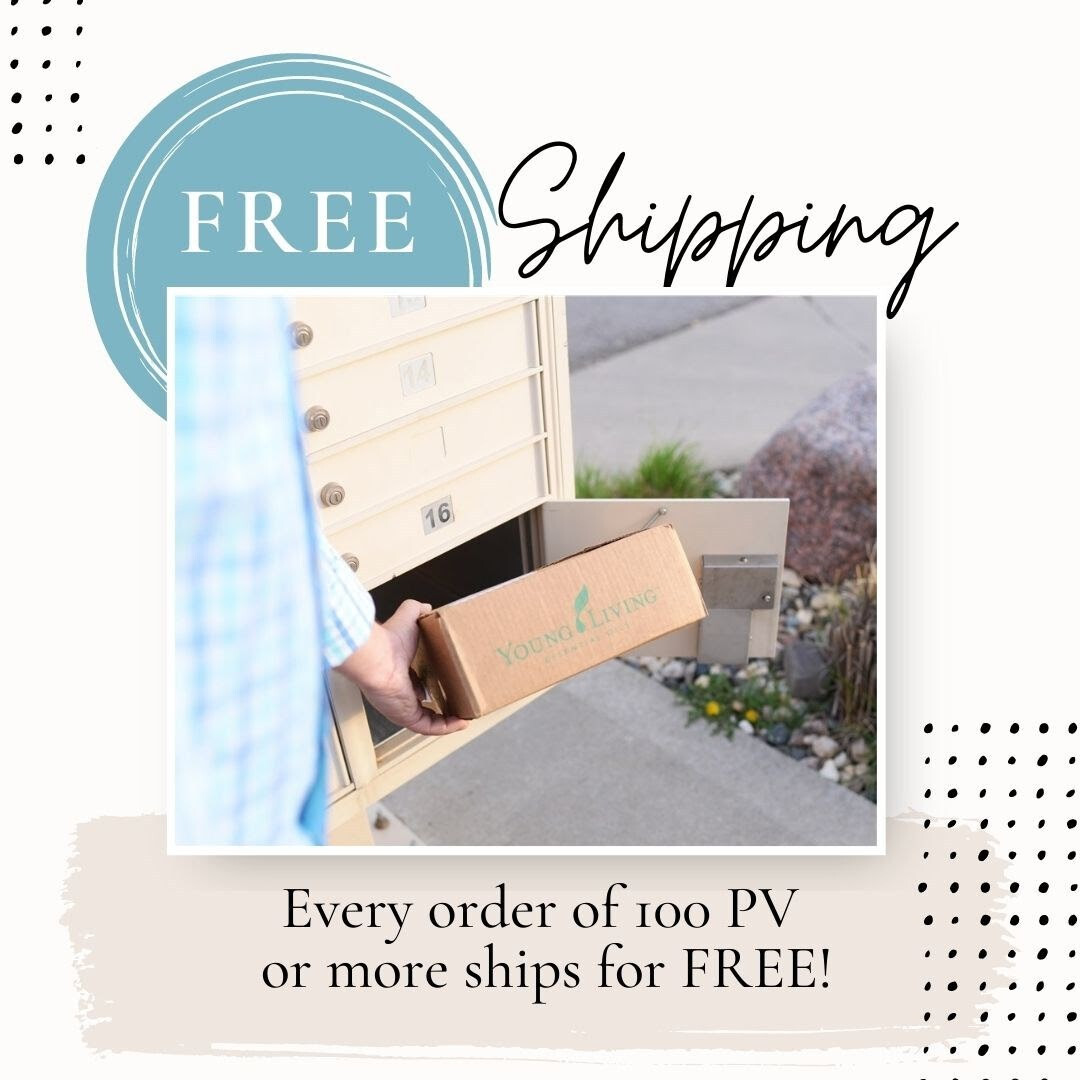 Let's look at all these amazing OILS that you're gonna get for free this month! Do you see that if you're on Essential Rewards, you'll get Orange and Tea Tree for free, too! One of my favorite thing about the promos is trying oils that I normally wouldn't buy for myself! It's so fun to try new oils!
🌸 Geranium:
This floral oil is a must-have for your skin care and detox routine. Add to your moisturizer for radiant, dewy, even-toned skin. Did you know that some folks add geranium to their hot tub instead of chlorine?
Do you dry brush? If so, try putting some Geranium on your skin before you brush!! Also, ladies - your hormones will THANK YOU when you use this! Apply around the inside of the ankles for happy hormones.
Aromatically, the smell of Geranium helps release negative emotions (it's not surprising why you see geranium in many of our Feeling Kit blends). Diffuse it for a happy mood… and feelings of peace and hope! Emotionally, this oil releases negative memories and fears of abandonment to promote self-acceptance and uplift the spirit. Also... check out the interesting research about Geranium and liver/pancreas/bile ducts in your reference guide.
** Try pairing Geranium and Sacred Mountain together and using them as deodorant.
🌸 Manuka: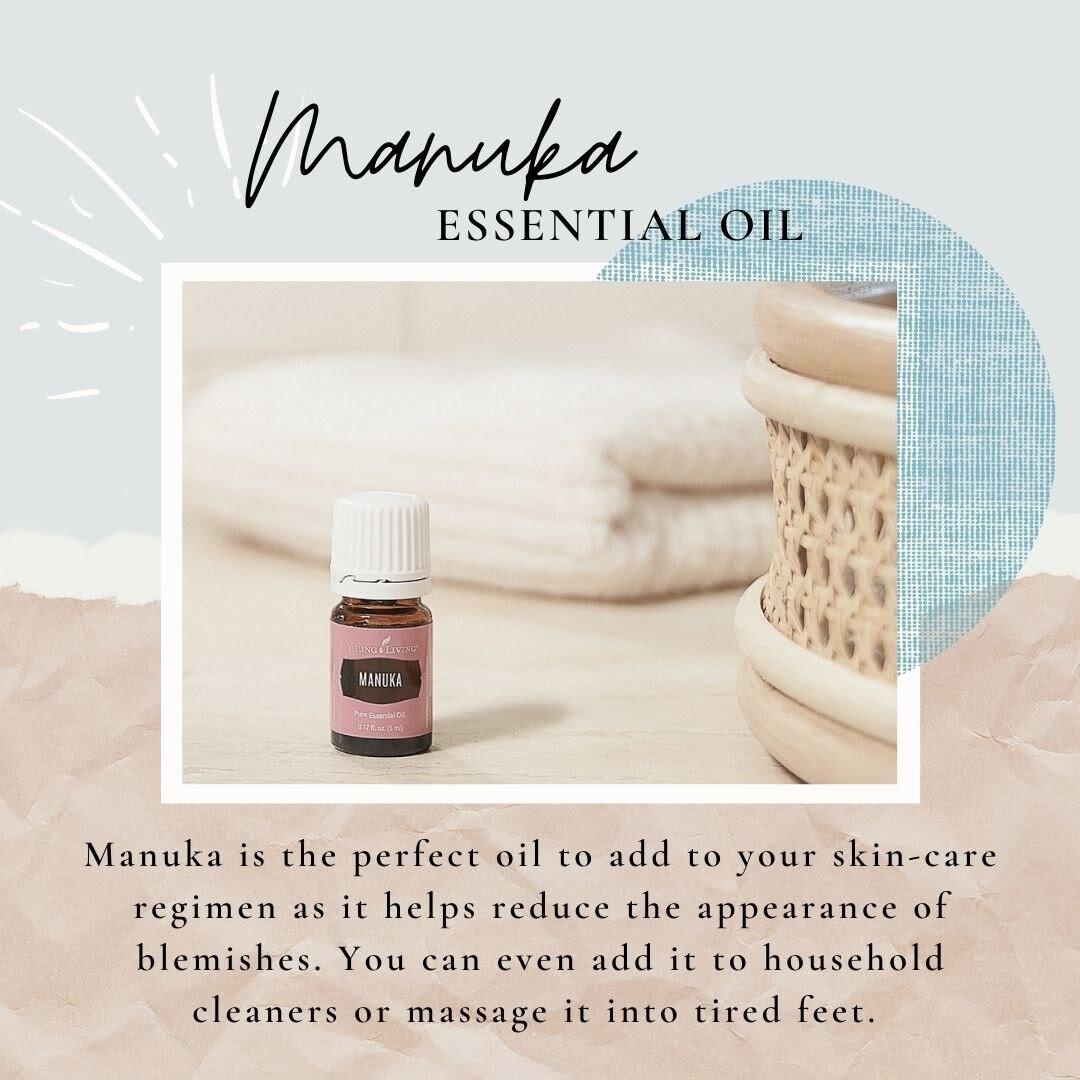 Sometimes we need a bit of help to create radiant skin in the wintertime. Enter… Manuka! I don't know if it's because the pink bottle is just so darn cute… or if it works so well on the skin… but I just love using this oil. It has very similar properties to tea tree oil, but the aroma is completely different. It's sort of woodsy and thicker to the touch. Blemish prone skin? Combine Manuka with our Acne Treatment and you're all set. It's also wonderful for a healthy scalp - add a couple of drops to your shampoo. Diffuse it for a warm, calming aroma!
Watch this 3-minute video and learn more about Manuka and how it is grown and harvested. Did you know it comes from New Zealand??
https://youtu.be/t6OTYWaD6BE
🌱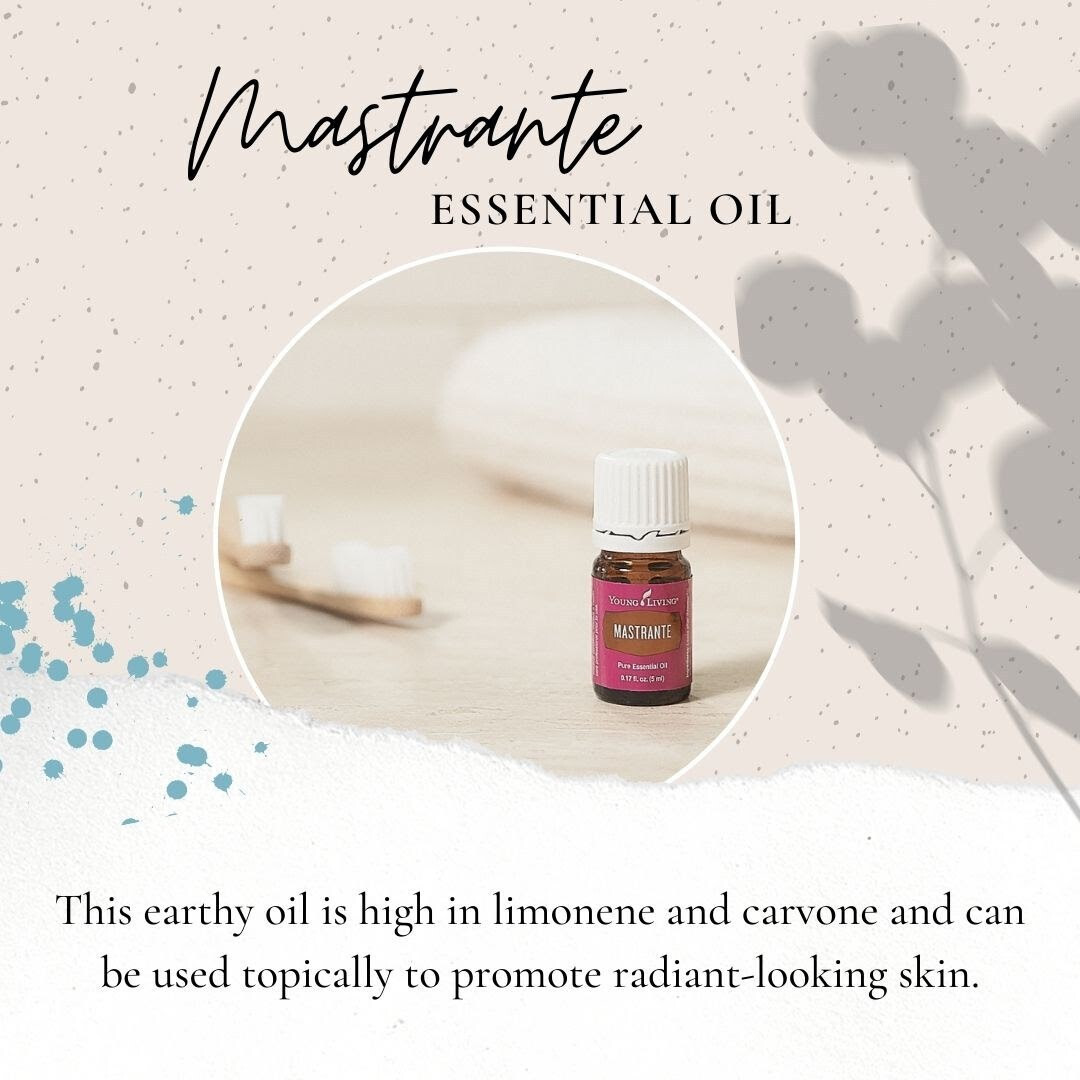 Mix Mastrante with your favorite YL moisturizer to help your skin GLOW! This smell of this oil is very grounding, calming, and relaxing. It's been called the cousin of peppermint… and so you know that it's your belly's best friend. (hmmm… could be perfect after a long holiday season of wine and cookies!). Take it with you to inhale if you're driving on windy roads… it could come in handy. Mastrante is very high in limonene (google what that word means!) And it's one of the oils in the YL Loyalty Blend that you receive after your ER anniversary!
🍊 Orange: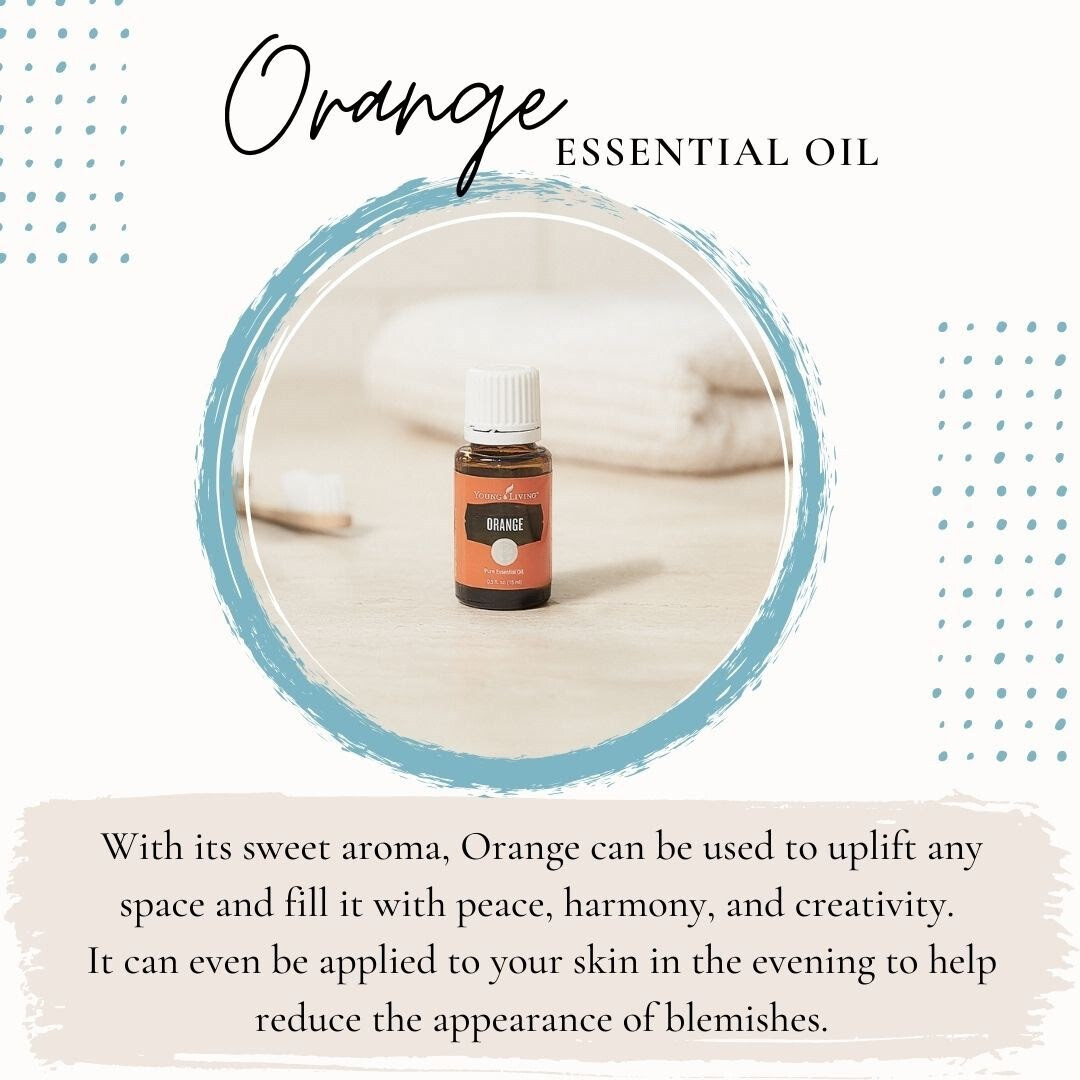 This is my HAPPY oil!! Seriously, it's like Sunshine in a bottle. It smells SO good paired with any other oil… Some favorite diffuser combos with Orange are Orange + Joy in the daytime…
Orange + Cedarwood + Dream Catcher at night… and
Orange + Northern Lights Black Spruce + Valor in my office!
Orange is a great oil to add to DIY sprays and roll-ons… you can never have too much Orange oil around! Add a drop of Orange oil to your Thieves toothpaste and it acts as a natural tooth whitener, too.
*Orange is a photosensitive oil, so avoid direct sunlight or UV rays for up to 48 hours after applying it.
🌱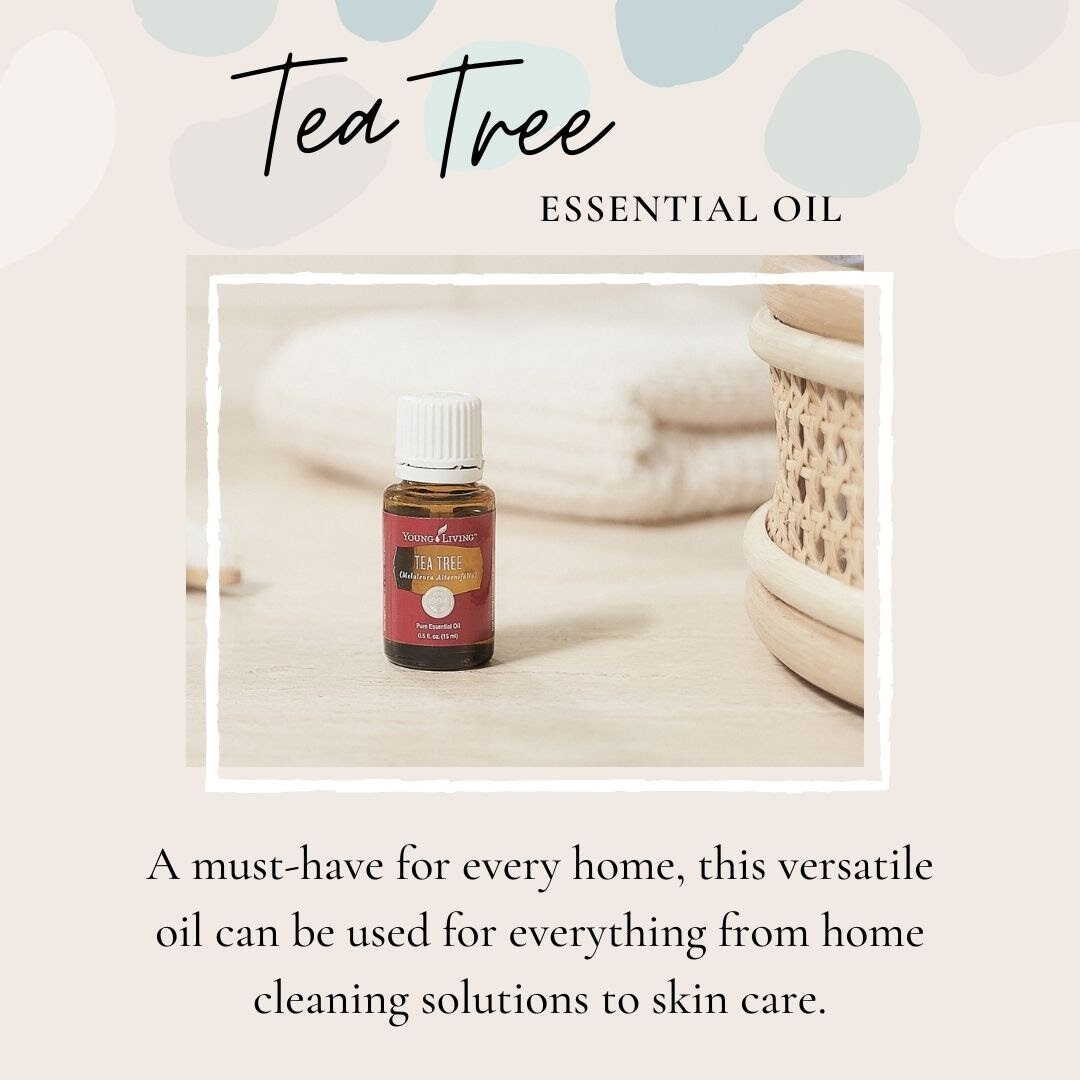 A staple for every home. You can do LOTS of great cleaning DIYs with this oil. Put a few drops in your washing machine, garbage can, or diaper pail to remove odors. This is also a great oil for all things skin -- for blemish-prone skin, for healthy scalps, etc. Aromatically it cleanses the air and has a refreshing aroma. Try this trio out: 4 drops tea tree, 4 drops Rosemary and 5 drops lemon essential oils for a yummy-smelling and purifying experience. Treat your feet by massaging a few drops of this popular oil into dry heels.
**Tea tree essential oil is considered a dangerous good. Shipping restrictions will apply for some locations.
Need Ideas on how to maximize your purchase and get all the freebies, here are my must-have recommendations, add some or all to your wellness basket this month:
The
Multigreens
capsules check all the right boxes for power-packed greens infused with essential oils.
YL supplements are infused with essential oils so that our bodies can absorb 84% more nutrients than store-bought supplements.
Thieves Dish-Soap
, I make
3
bottles out of this one bottle since most of the YL products are super concentrated.
We all need to hydrate more but water alone doesn't satisfy our cells. A squirt of
YL Vitality Drops
increases the hydration in our water and body.
Ningxia Red
is a must have on our wellness journey. It is one of the highest antioxidant drinks you can put in your body to combat inflammation and oxidative stress. It's also amazing for eyes and heart health and circulation.
Thieves Essential Oil
goes into our diffusers quite often especially with what is going around in the air these days!!! Additionally, the
Inner Defense Supplement
and
Super C
are my other Essential Rewards must-haves.
When I am volunteering on the mountain my skin gets exposed to wind, sun, and extreme cold; the
Art Intense Moisturizer, as well as the Lavender Lip Balm,
help in keeping my skin protected and nourished.
For days when I feel my skin could use even more support, I apply a layer of the fabulous
Rose Ointment.
And after all those intense days on the slopes or in the gym, I make sure to add a scoop of
Aminowise
supplement to help my body recover faster and better.
OK, so what are you most excited about?
Please know that if you have any questions at all, you can always reach out and I will gladly help out!
Dorota Matys
Your Essential. Wellness Advocate