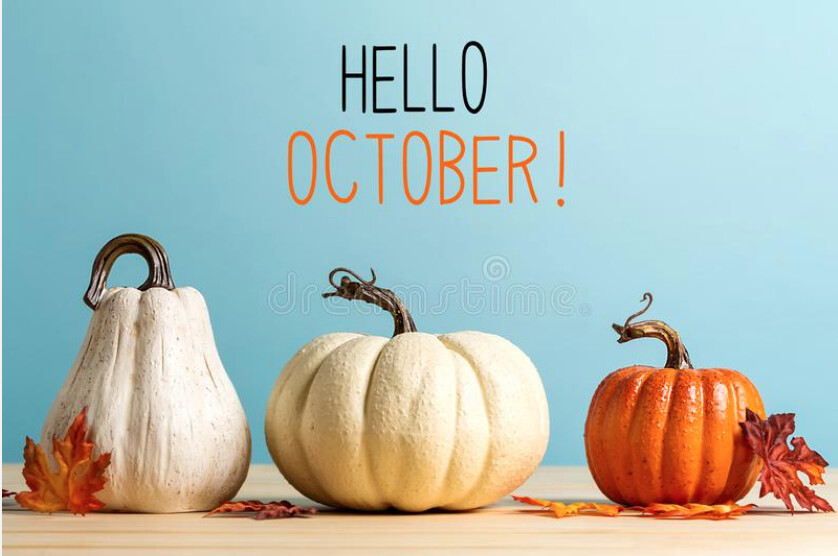 We have officially entered the fall season & which means an abundance of pumpkins,
long drives to look at the beautiful leaves, all things apples 🍎 festivals, specialty desserts, & everything in between🍁
Get your diffusers in the fall spirit and break out the spice & citrusy oils that just speak Autumn

🍁
! You know...
Clove
,
Thieves
,
Orange
,
Cinnamon Bark
,
Ginger
. So much goodness! Here are some fall-festive diffuser recipes to try that I think you'll love...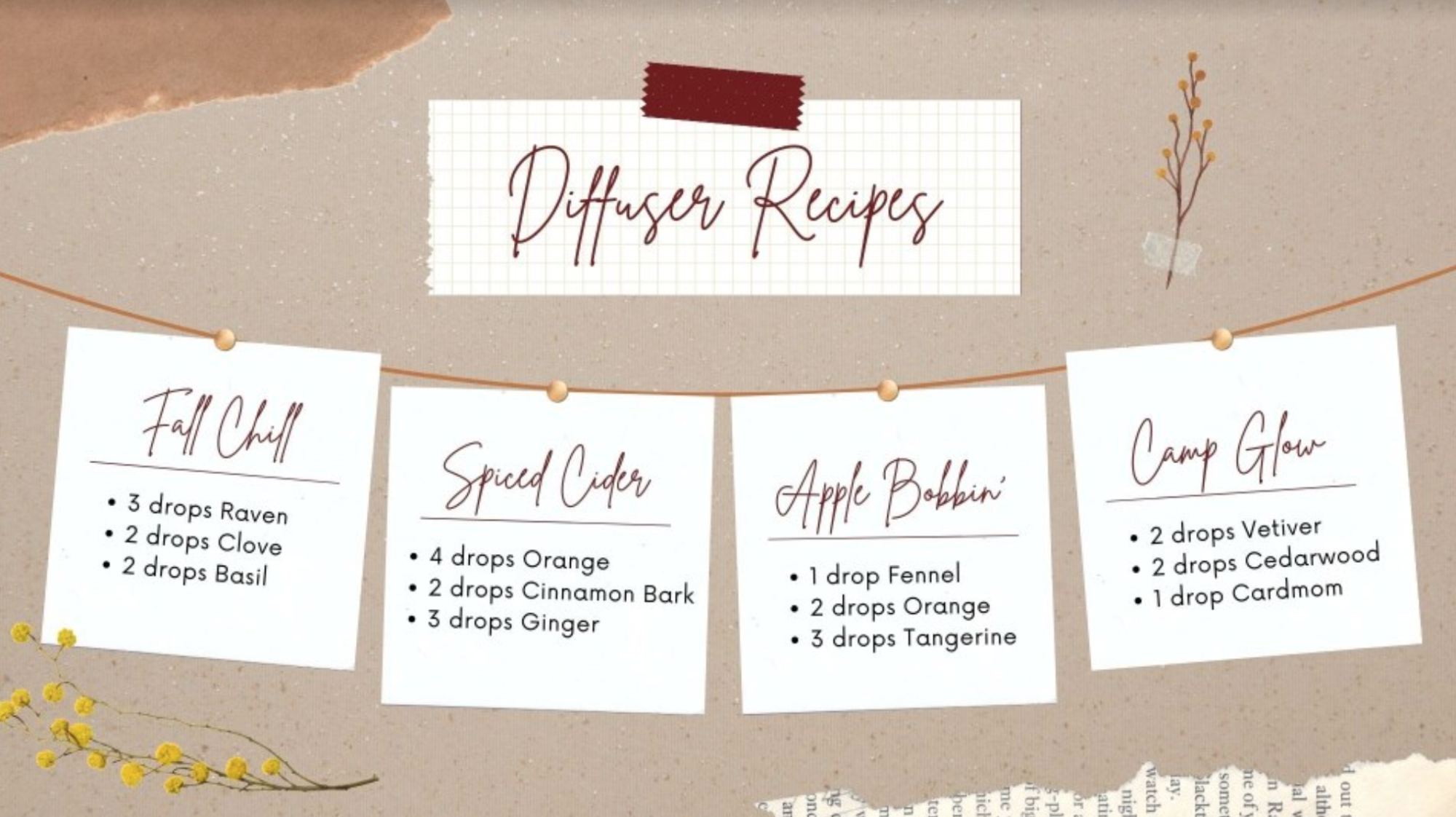 If you don't have any of the spice oils or need to replenish your stock, this month is the PERFECT month to snag them for
FREE
with your qualifying order!
Check it out: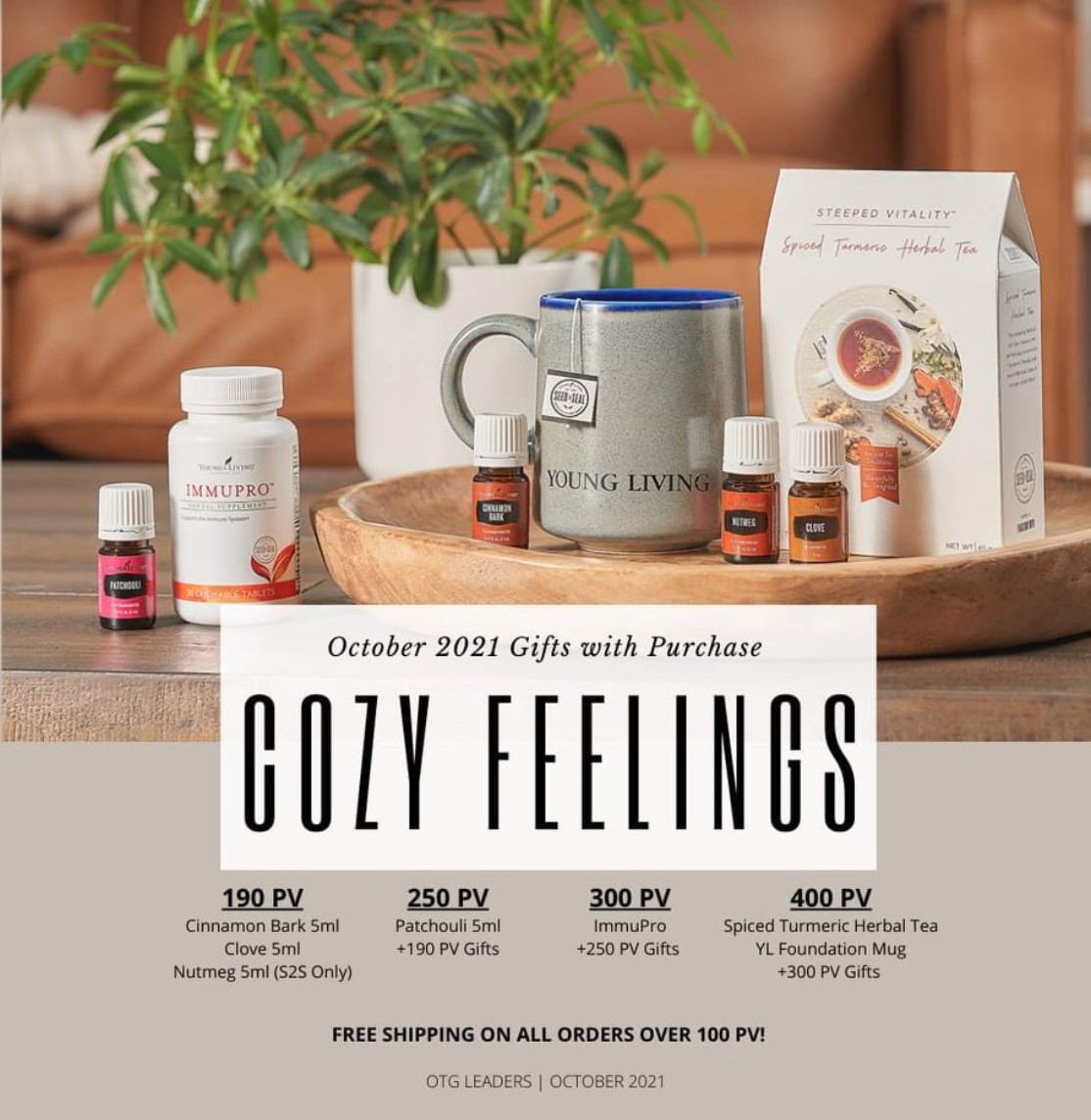 + + Hello FREE shipping with a 100pv order! Put's a little more $ in your pocket!

🍁
+ Nutmeg: let's support your immune n' cognitive function systems while diffusing, with an added bonus of an energizing & uplifting aroma!

🍁
+ Clove: another one for supporting the immune system & it's high in antioxidants! You can also use it in conjunction with your Thieves toothpaste

🍁
+ Cinnamon Bark: helps eliminate odors while simultaneously supporting the immune system while being diffused

🍁
+ Patchouli: has a grounding & deep earthy aroma, & it may help reduce the appearance of blemishes!

🍁
+ Immupro: hello powerful antioxidants! Supports the immune system & can help reduce the damaging effects of oxidative stress from free radicals

🍁
+ Spice Turmeric Herbal Tea: mmm mmm! It's caffeine-free & it pairs well with tangerine vitality essential oil!

🍁
+ Young Living Foundation Mug: perfect to go with the herbal tea that you earned with your order...or coffee, hot chocolate...whatever hot beverage you enjoy😉🍁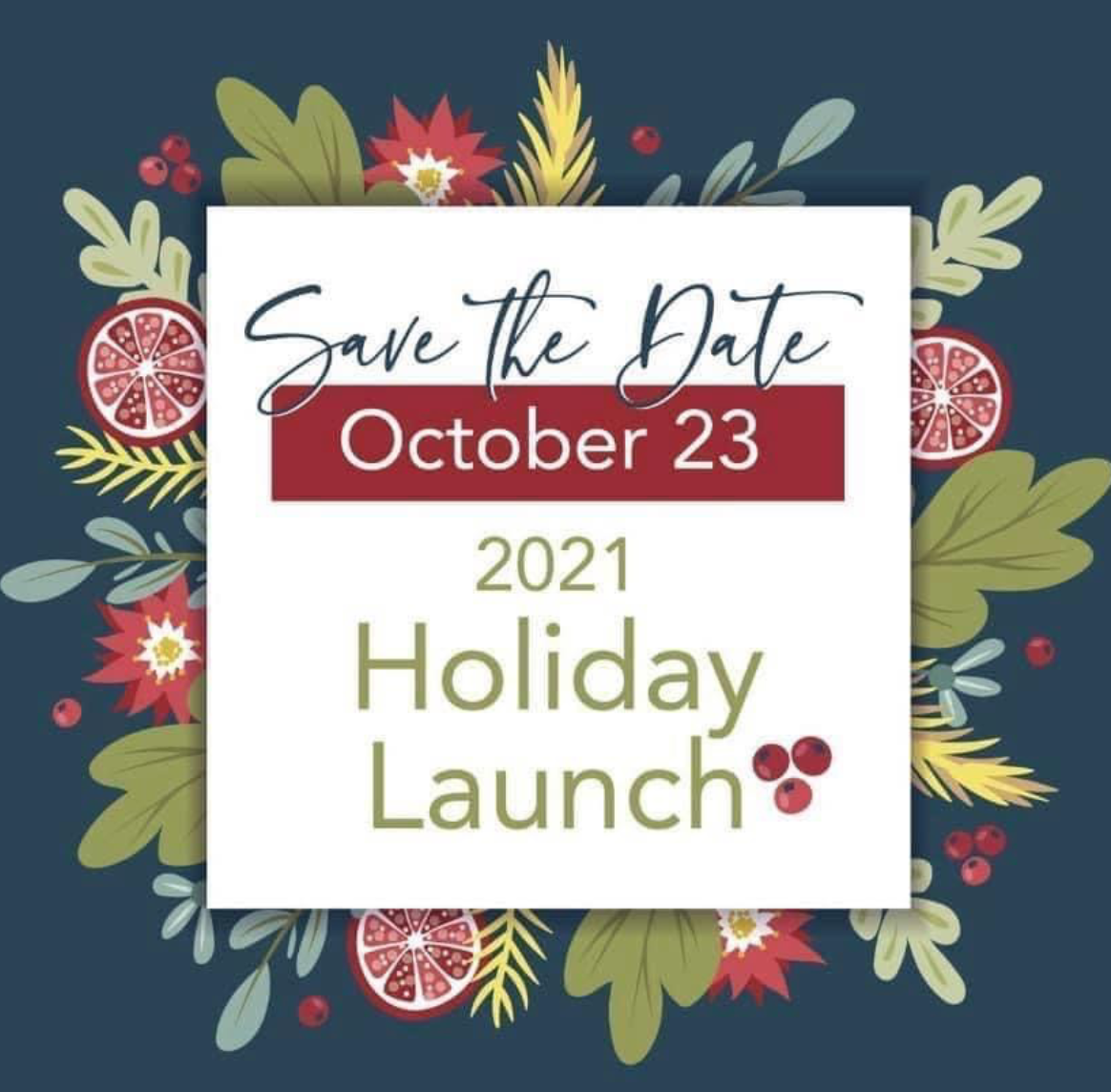 Young Living plans special deals for us around the holidays each year. I always look forward to seeing the unique collections and artisan-made gifts!
We are expecting to see our new Holiday Products & Catalog on October 23 at 10 am MT👏🏼 Did you sign up for this *free* online event? If not, you can sign up here:


http://vbs.cm/TCoIwB


Be sure to mark your calendars & save the date for this big event! What new YL goodies or bundles are you hoping to see?
Have a fantastic October! And remember not to eat too much candy at the end of this month (chocolate gets me every time...🙈)🙃

🍁
Remember if there's anything you need, please feel free to reach out!
Your Young Living Brand Partner