Apr 16, 2019 08:11 PM Central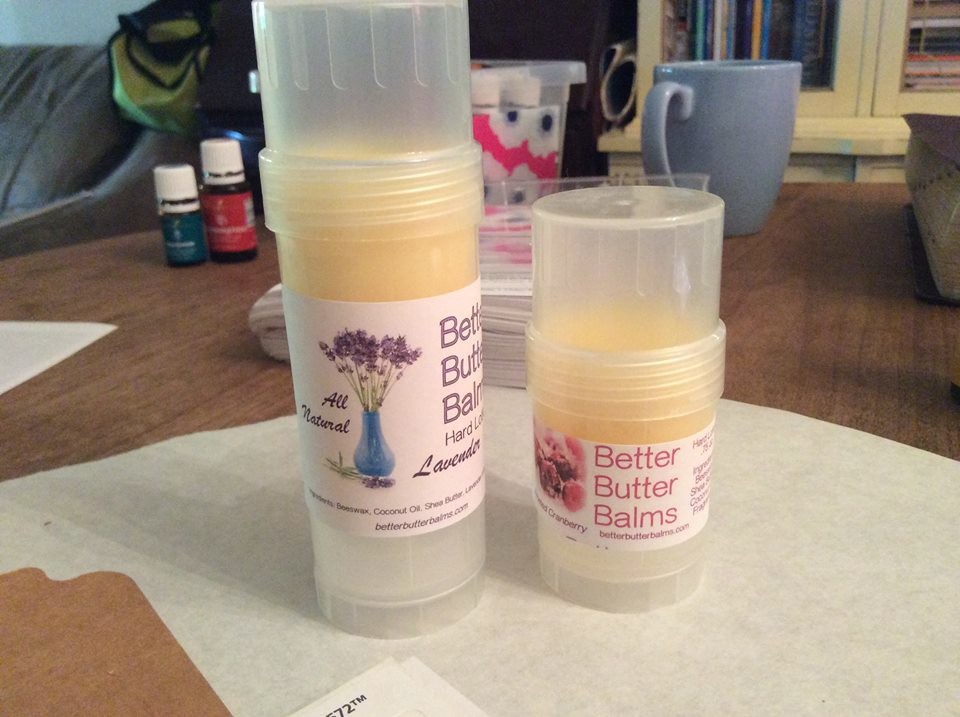 Elizabeth'a eczema started before the age of one. She had patches on her face, inside of her elbows and behind knees and behind her upper legs. The poor thing.

Off to the dermatologist we went. He gave us steroid cream. We continued to use that and kept going back to the specialist.

She began to cry when I put it on her so I called the office and was told to sit her in a tub of bleach water. I was also told to grease her up with petroleum jelly! As the years came and went her patches got worse.

I did some googling for a solution. I found a site that sold homemade hard lotion. The seller claimed it helped eczema! I'm on it!

Now mind you, I wasn't into healthy or natural, I was looking for something to help my girl feel better and stop crying. Wanted to be a good mom which meant being a problem solver .

When it came in the mail, it looked like a bar of soap. When you rubbed it on the skin, it would warm up though. I applied it. She didn't cry and it started helping! I'm tearing up just writing this. This was a hard and long journey. The only ingredients were Shea butter, coconut oil and beeswax! THAT. IS. IT.

After that, I purchased a DIY kit from her and started making my own. Everyone loved them!!! I was adding different smelly scents to make them smell good. Everything from peppermint candy to frankincense and myrrh to frosted cranberry!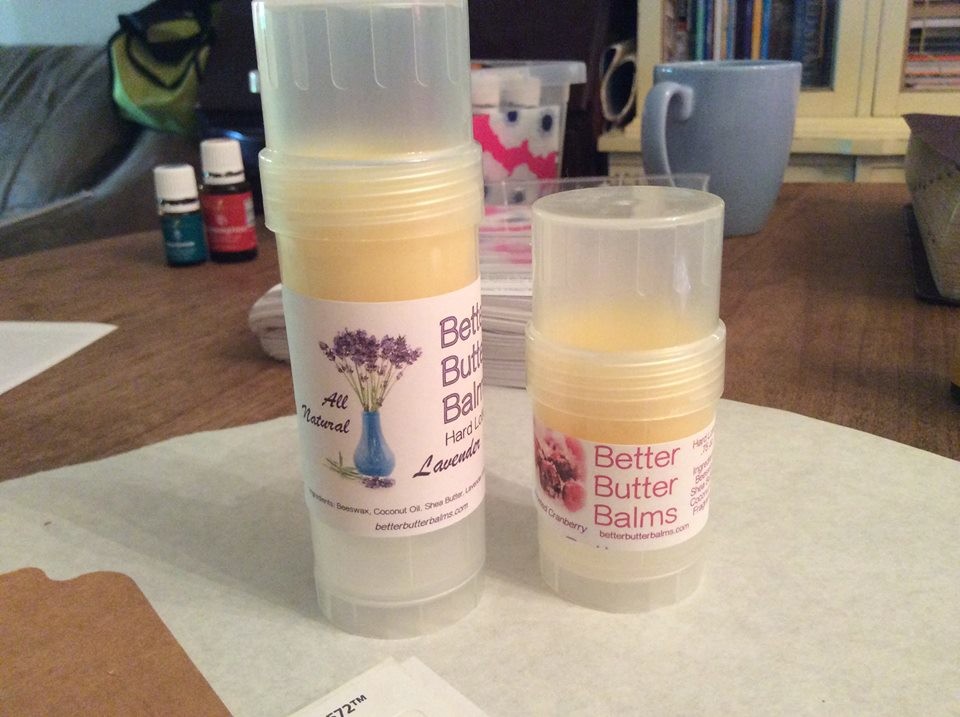 I sold them at craft fairs and people gobbled them up!
About a year later, I was introduced to Young Living essential oils. WHOA! They were different! Their oils didn't just have a scent. Their oils were actually good for you!
Once I began using the Young Living Oils in my lotion, things changed!
Skin was clearing up, tummies were feeling better, muscles weren't as sore and immune systems were being boosted!

And the list goes on!
That was 5 years ago and so much has changed! Did the oils totally clear up her eczema? NOPE! But what changed was, now I was in a community of people who were also looking for answers. A community of like minded people who were helping others. They helped me figure out how to help my girl. (Good mom, remember?)

Our next step was to the doctor for blood work. Blood work showed no real allergies. My group said, go see a naturopath and have them take blood-work. I did and it turns out the poor thing is allergic to wheat, soy, dairy and the list goes on and on. The natural doctor put her on a special diet. (I also made the other kids follow it for a month so they could appreciate what their sister had to go through). Once you're on the diet for 6 months, you can reintroduce one food at a time. 6 months give your body time to heal itself.

Her skin really cleared up! Her eczema was a gut issue. I never would have known that if it wasn't for a community of friends in Young Living to help me.

I'm here to say, there is a difference. Store bought oils are a joke.
Follow my link for the real deal. Got question? Let me know.
I was sold from day one. And now 5 years later, I've been able to help my whole family's health and many friends.