02/26/2017 04:26 PM Central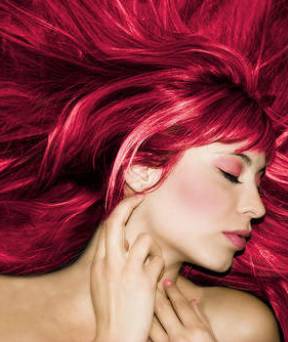 Have you ever had your hair start falling out?
I have been dealing with this the last few years and it's been frightening. After my shower I can pull out clumps of hair. So apparently the Biotin I was on was doing nothing! Time for Essential Oils to the rescue!
I have heard that Rosemary and Sulfurzyme were both incredible for hair health. I have started to drip 2-3 drops of rosemary on my scalp after shower and massage the oil in with my fingers. Then brush my hair through to help stimulate the essential oil absorption into the scalp. I take 2 capsules of Sulfurzyme , 3 times a day (1 hour before or after food).
I will post results of how this routine helps hair regrowth.
Here are a few recipes for hair health!
Falling Hair/ Stimulating Hair Growth:
Regime of Rosemary (2-3 drops topically onto scalp) and Sulfurzyme (2 caps, 3 times a day) as shared above

Add 25 drops ( 1/4 teaspoons) of Clary sage essential oil to 4 oz of sweet almond oil or sunflower oil or any other carrier oil to create a hair oil that can you will use for regular, stimulating scalp massages.
Greying Hair:
Take 60z of Ningxia Red and 2-3 Capsules of Sulfurzyme everyday.
Dandruff Invasion:
In a small 4 oz. spray bottle filled with distilled water, add 8 drops Lavender. Spritz onto scalp before bedtime and brush/comb in.

Dilute a drop of Tea Tree Oil with v6 or almond oil. Massage into scalp. Tea Tree Oil not only help control dandruff but also manages bacteria and fungus, which could contribute to flaky, itchy scalp skin.
Lustre-Lacking Hair:
1/2 cup or organic sunflower oil
5 drops of rosemary essential oil
10 drops of lavender essential oil
Mix all ingredients well. Warm slightly and apply the mixture to damp hair. Wrap hair in plastic wrap and apply a hot towel for 20 minutes before shampoo.
Oily Hair:
Clary sage is an essential oil commonly used to treat oily hair. Clary sage can be massaged directly on the scalp and into the hair. As an added bonus, it also promotes a sense of calm and well-being and may help you sleep if you use it close to bedtime. Clary sage promote estrogen balance and prevents thickening in the membrane tissue around the hair follicle that results in hair loss. Warning: Avoid using Clary Sage if you are pregnant.

People with oily hair can make a hair oil with 15 drops of tea tree and 7 drops each of orange and blue cypress essential oils in 4 ounces of jojoba oil. Shampoo hair with shampoo and towel dry. Apply about 2 tablespoons of the hair oil evenly throughout the hair. Wrap in a clean, dry towel and leave in hair for 20 minutes or overnight. In the morning, shampoo and condition only the ends of your hair—not the scalp.
Dry Hair:
Consider Chamomile (Chamaemelum nobile), Lavender (Lavendula augustifolia) or Rose for dry or damaged hair as these essential oils won't dry the hair out further. In a dark-colored glass container, combine about 3 to 4 oz. of a carrier oil, such as jojoba and add several drops of each. Use by applying sparingly to clean, dry hair that has not been coated with styling products. Comb through the hair evenly.
But remember! It is always important to also make sure you are also using natural and gentle Hair Shampoos and Conditioners. Chemicals found in commercial hair cleansing products strip the hair of its natural nutrients and strength. Nutritional supplement is also another key factor to consider to maintain healthy lustrous hair. Sulfurzyme®* would always be a key nutritional supplement I would recommend for almost any hair issue.
Happy experimenting with these recipes. I hope that you have long beautiful locks afterwards! :)
01/29/2017 03:18 PM Central
What is different about Sacred Sandalwood?
This variety is native to India but Young Living transplanted it to our partner farm in Australia which has a similar climate and is flourished. Many love Sandalwood for its woodsy aroma. It is a wonderful component to any skin care regimen and is particularly nice to add to your favourite spa pamper treatments, yoga and even meditation. It can give the skin a healthy looking glow! This form of Sandalwood is from the Santalum album species.
7 Favourite Uses for Sacred Sandalwood
*Add 3-4 drops to V6 for soothing massage
*Diffuse during devotions/prayer
*Add to your skin care regimen
*Apply as a perfume
*Use during yoga & meditation
*Add to your bath salts
*Apply a few drops with your skin moisturizer
Some Great Ways To Use Sacred Sandalwood
*Apply a drop or two with your daily skincare regimen. Try adding to your ART Moisturizer
* Wear it as a perfume over your wrists, neck, or heart and enjoy the sensual aroma.
*Use it as part of your daily relaxation. Add a few drops with your favourite carrier oil
* Add to your bath with Epsom Salt
*Diffuse during Yoga
*Use during your meditation to promote a feeling of closeness.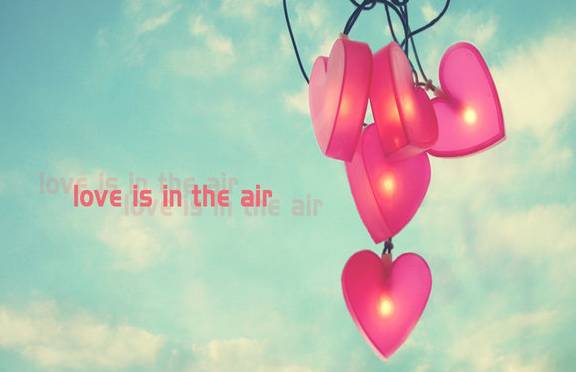 If you haven't tried this oil yet, you need to splurge and buy it! I promise that your husband won't argue!
Jasmine is actually not an oil, but an essence.
Jasmine ( Jasminum officinale)
What does that mean? An absolute refers to the process that is used to extract from this delicate flower. Typical steam distillation would not be tolerated by this small flower. The extraction process that is utilized is able to capture the aromatic portion of the flower without losing any of the original beauty. The entire process is quite delicate and requires special care and knowledge of of capturing the flower's essence to protect it from damage and maintain the therapeutic properties of the chemical constituents.
Why do women and men love Jasmine???
Jasmine is most recognized in the perfume industry. It is known for its seductive aroma. Jasmine has been referred to as, "queen the night" and "moonlight of the grove".
Top 10 Uses of Jasmine Essence
Jasmine is a mood balancing fragrance. It can help balance male and especially female energies. Why is this important?
It can help with everyday moods, but it can especially help in the bedroom! Try diffusing it in your bedroom :)
Jasmine can help with relaxation, calming and general anxiety. It can help to counter negative feelings and emotions and helps your spirit shine through with confidence!
Jasmine is an immune supporter! This comes as no surprise as many plants have these qualities!
BODY:

Jasmine helps to relieve headaches, and joint and muscle pains associated with sprains, strains and rheumatoid arthritis. This exotic oil can be used for relief of cough and cold, and also helps to support the skin's appearance.

SOUL

: Jasmine's warm floral fragrance helps relax the mind as a nervine and calmative and uplfts the mood to enhance self confidence. Throughout history, Jasmine has been known to attract and balance the feminine energy of the body.

USAGES

: Local application, body massage, topical application, sprays used

for muscle pain/other topical use, bath, direct inhalation, steam inhalation, compresses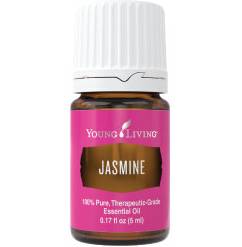 When I first smelled Jasmine I can't even begin to describe how I felt. I immediately fell in love with it. I like to wear it behind my ears, neck and on my wrists as a perfume.
This recipe that uses Jasmine is great for promoting a restful sleep:
2 tbsp Jojoba Oil
2 drops Jasmine
2 drops Lavender
2 drops Ylang Ylang
2 drops Neroli
2 drops Vetiver
You can rub this onto the Vitaflex points of the feet right before you retire for the evening!
If you haven't already, please go hit like on my Facebook page for recipes, info and updates!