May 23, 2018 07:49 AM Central
Tracie Fitzhugh
Plan ahead for Father's Day.
No idea what to get the men in your life for Father's Day? Check out these three categories of gifts perfect for "him."
Use these graphics or add in your favorite guys products. It's ok if you talk about products that are not in the picture. The Father's Day graphics are formatted to fit your Instagram or FB stories.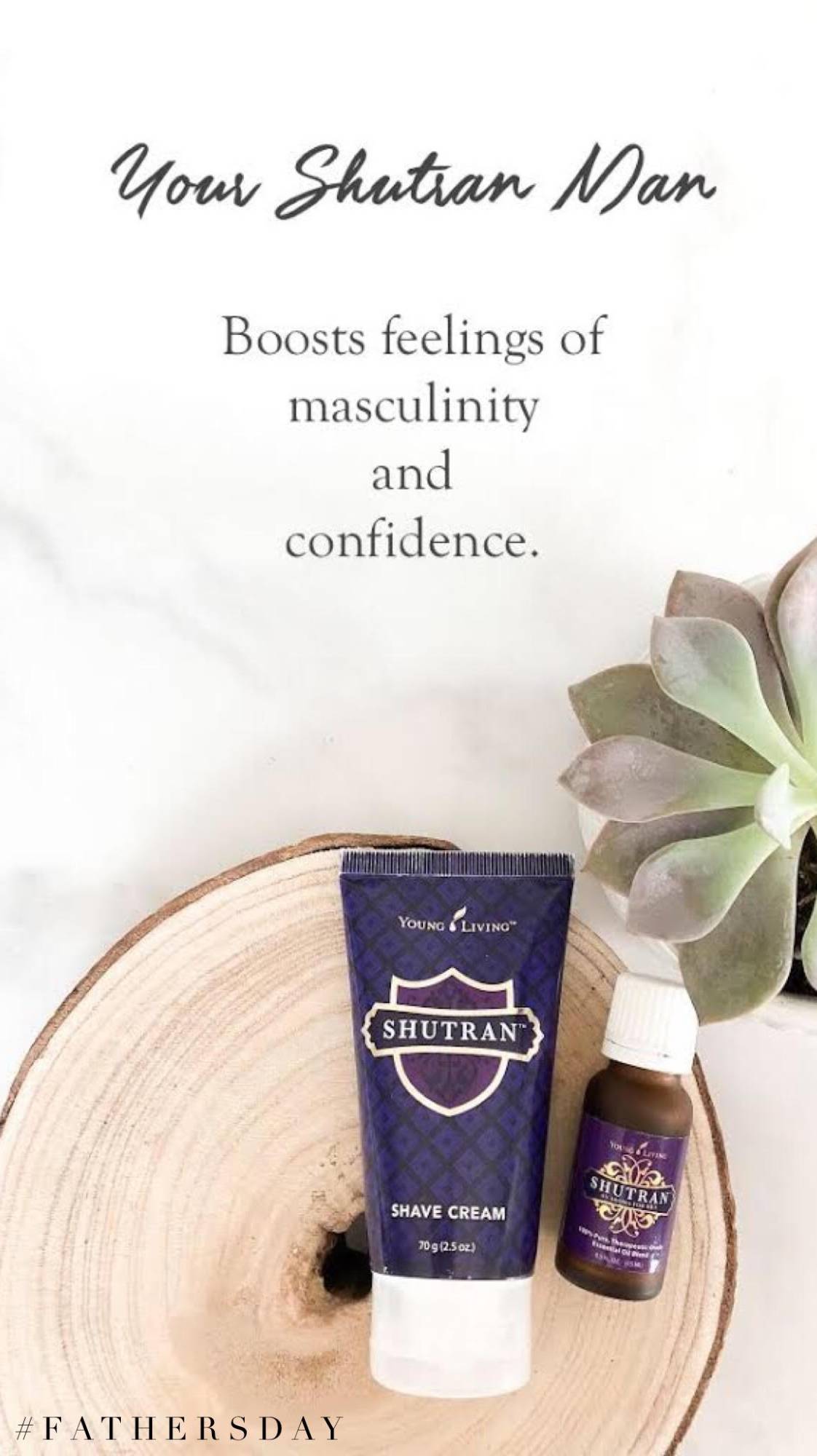 Shutran
Shutran™ - The Shutran line is specially formulated for men to boost feelings of masculinity and confidence.
Shutran™ Beard Oil 19802
Shutran™ Bar Soap 5711
Shutran™ 3-in-1 Men's Wash 8oz 20483
Shutran™ Shave Cream 5157
Shutran™ Aftershave Lotion 5710
Shutran™ Essential Oil 15 ml 4835 - Use as a cologne that appeals to both men and women.
---
Supplements
NingXia Red – Packed full of antioxidants to give your man the energy he needs daily.
Sulfurzyme – Used to support intestinal function and eliminate free radicals.
Omegagize3 combines the power of three core daily supplements-omega 3 fatty acids, vitamin D-3, and CoQ10 (ubiquinone). Used daily, these ingredients work synergistically to support normal brain, heart, eye, and joint health.
Other favorites:
Powergize - Boosts stamina and supports the male reproductive system.
AgilEase™ - A joint health supplement for people who may experience a natural, acute inflammation response in their joints after exercise or who are looking to gain greater mobility and flexibility through the reduction of inflammation.
---
Essential Oils are not just for women!
Every man deserves essential oils to support his health. Some of my favorites for guys are…
Thieves to live above the wellness line (Get it FREE this month when you spend 300PV on one order)!
Golden Rod & Idaho Blue Spruce to rev up his engine.
Panaway, Deep relief, & Cool Azul for muscles and joints.
Sacred Mountain™ for feelings of strength & empowerment when diffused.
RC & Eucalyptus Radiata (Free at 190PV) diffuse or apply to lungs before or after exercise.
---
Business oil of the month - VALOR
This month I want to help you step outside your comfort zone in all that you do.
Valor is a blend of Black spruce, Camphor wood oil, Blue tansy, Frankincense, and Geranium.
Diffusing this oil helps us overcome fear and opposition so we can stand tall. Valor helps to build courage, confidence, and self-esteem and it also brings a feeling of calmness, peace, and relaxation.
Write down something you would like to accomplish this month that requires a little boost of confidence! Use your Valor EVERY DAY. At the end of the month, take a look at what you have accomplished!
Put 4-6 drops in your diffuser and diffuse daily.
Use the Valor Roll-on for easy application! Limit 2 per account per month.
---
Announcements
Be sure to check out the bright new lipstick and lip gloss colors, along with the new lip scrub!!!! SOOO excited about that. Hello soft lips.
Apr 12, 2018 08:13 AM Central
Tracie Fitzhugh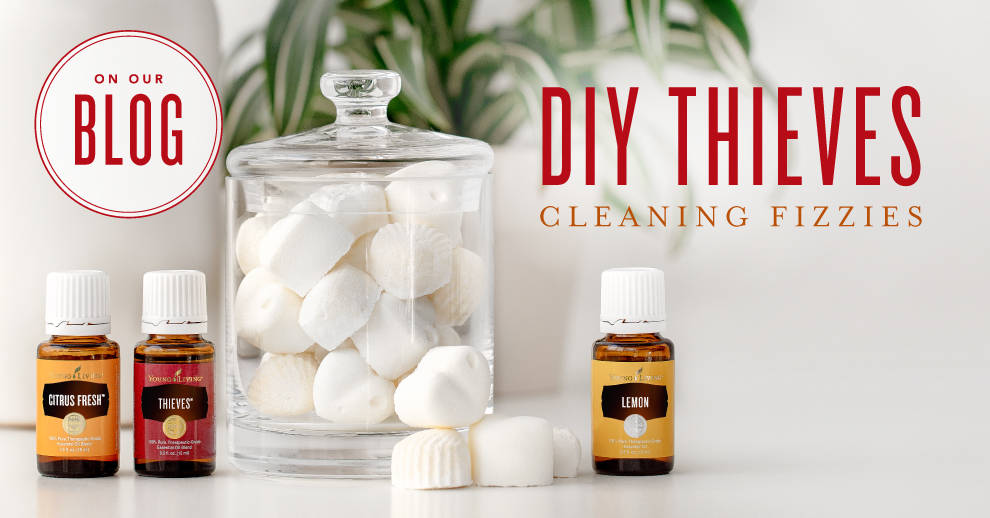 Certain chores around the house are less than desirable. For you, maybe it's taking out the garbage or cleaning out the fridge, but we can all agree that cleaning the toilet isn't something to look forward to. That's why we've created the perfect solution that will leave your bathroom smelling fresh and clean like Lemon essential oil or Thieves® or Citrus Fresh™ essential oil blends.

This recipe for DIY cleaning fizzies isn't limited to bathroom cleanup! You can also use it to clean out small-necked bottles or use it as a dish soak for a sink full of dirty pots and pans.

DIY Thieves Cleaning Fizzies
Ingredients

1 cup baking soda
½ cup citric acid
½ cup cornstarch
4 teaspoons water
2 teaspoons Lemon essential oil or Thieves or Citrus Fresh essential oil blends (about 40 drops)
3 teaspoons V-6 Vegetable Oil Complex
Ice cube tray or candy mold
Instructions

In a large bowl, combine all dry ingredients and mix evenly.
In a separate bowl, combine water, essential oils or blends, and V-6.
Pour liquids into the large bowl and whisk together until combined.
Use mixture to fill ice cube tray or candy mold about three fourths full. If mixture expands and spills over mold, gently repack into the mold.
Let sit overnight to dry in room temperature area. When dry, pop tablets out and store in a glass jar.
When needed, put a tablet in the toilet bowl, hard-to-clean bottles, or sink full of dishes to help clean and deodorize. Let tablet sit in bowl, bottle, or sink for 20–30 minutes to fizz and dissolve. Once dissolved, flush or rinse out.
Thieves Cleaning Fizzies with essential oils



Now you're ready to clean without the slightest fuss!

Note: This recipe is not recommended for toilet tanks.