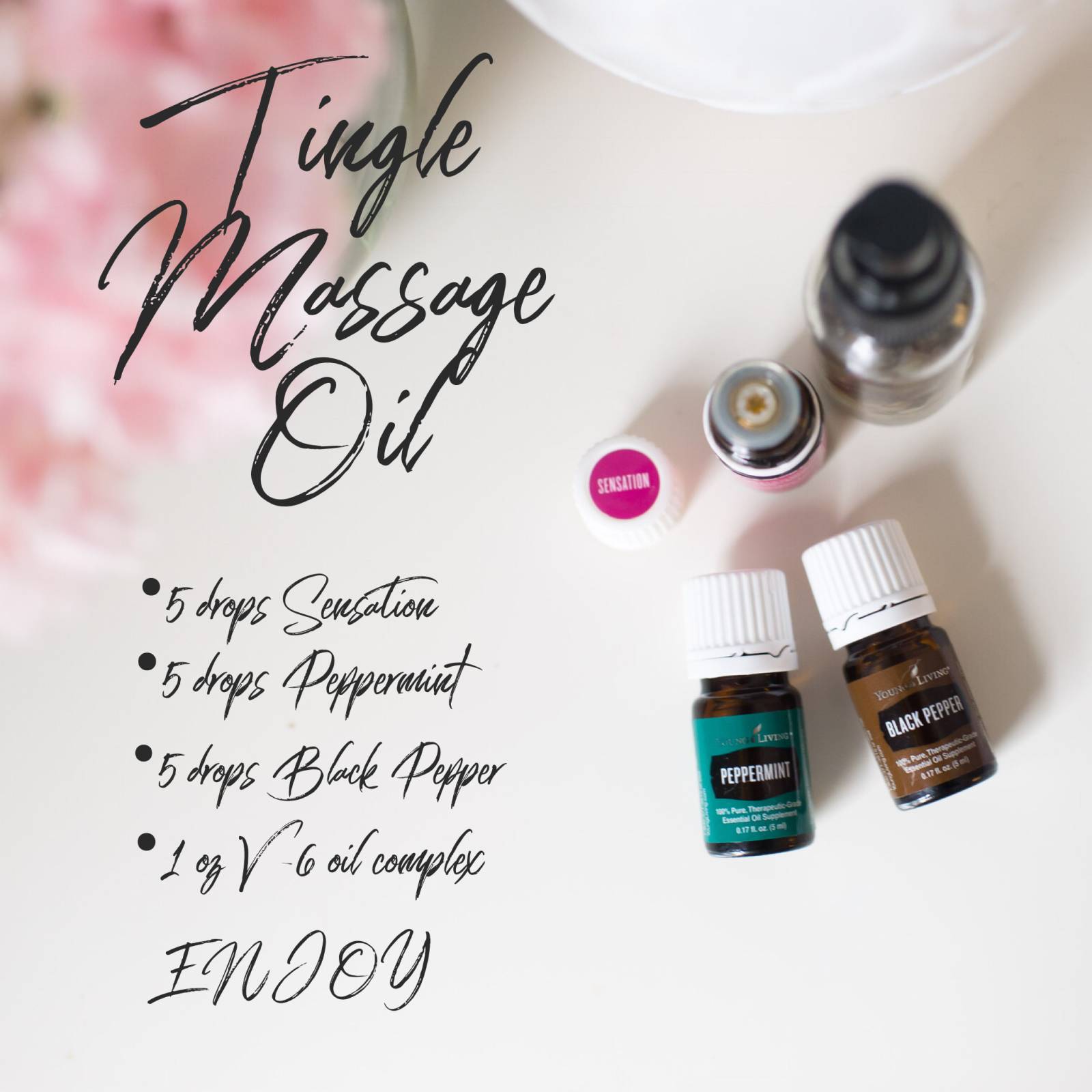 Feb 3, 2018 10:25 AM Central

Spice up the night with Goldenrod.
Goldenrod is BACK IN STOCK! Item #: 3562
Go ahead, get the schoolgirl giggles out. I giggle every time. The name evokes a graphic mental picture. The name says it all. This oil should go in your Essential Rewards order STAT. Limit 1 per account per month (because really, how much can you handle)!?
Apply one to two drops in the palm of your hand with V-6 oil. Mix and apply to his inner thighs and work your way up.
---
Make a romantic Tingle Massage Oil to heat things up with this month's FREEBIES, Sensation oil and V-6 oil complex.
1 oz V-6 oil complex (free with 190 PV order)
5 drops Sensation (free with 300 PV order)
5 drops Peppermint
5 drops Black Pepper
Dilute more with V-6 if it's too tingly. Test sensitive areas before using.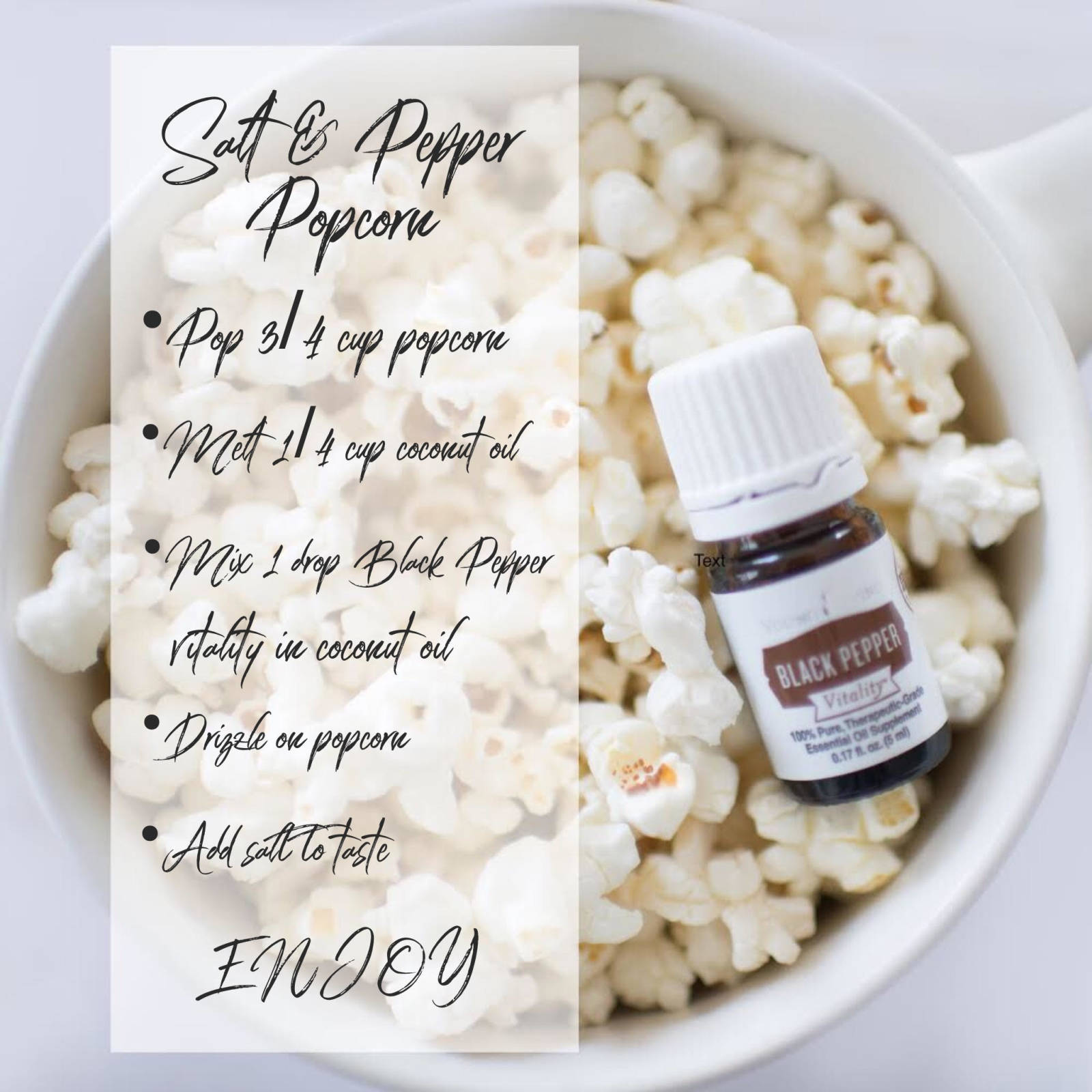 Feb 3, 2018 09:59 AM Central
Enjoy Salt & Pepper Popcorn on game day.
3/4 cup un-popped popcorn
1/4 cup melted coconut oil
1 drop Black Pepper Vitality
Directions
Pop popcorn.
Add 1 drop Black Pepper Vitality to melted coconut oil and mix.
Drizzle coconut oil over popcorn.
Add salt to taste and enjoy.
Worried about some heavy party snacks? Here are a few favorites to support your digestion.
Make a Tummy roller by combining 15 drops DiGize and 15 drops Peppermint; fill withV-6 complex; roll on tummy before and after eating.
One drop of SclarEssence Vitality in water before a meal for digestive support. (SclarEssence is FREE with 100 PV ER order.)
Digest & Cleanse supports healthy digestion and soothes gastrointestinal upset caused by stress, overeating, and toxins. It helps soothe the bowel, prevent gas, and stimulate stomach secretions, aiding digestion. Item #: 3293