07/18/2017 07:27 AM Central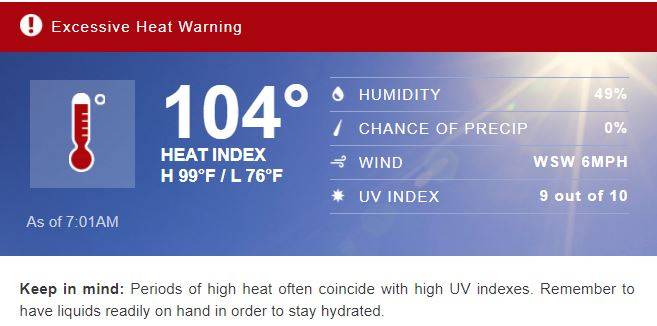 Baby it's HOT outside.
How did we survive without air conditioning when I was growing up? So thankful we have it now but, even with air conditioning we all need to stay hydrated. That means we need water - not coffee, tea, soda, juices or other beverages - just water. Personally, I love a cold glass of water but I understand there are those of you who do not. You can add some flavor to your water to help you get in the amount of water you need for your body by infusing slices or fruit or my latest favorite is cucumber. You can also add a drop or two of one of Young Living's Vitality essential oils to your water like lemon, grapefruit, tangerine or lime. Just be cautious if you are planning on being outside in the sun with oils as some may make you
photosensitive
.
Hydration is a cornerstone of any healthy diet, and it's critical to healthy bones, teeth, and organs and especially important in the hot summer months. You can optimize your daily eight glasses with the
HydroGize
™ water bottle that we offer as well.
No matter what way you get your water - be sure to drink plenty.
The
Institute of Medicine
determined that an adequate intake (AI) for men is roughly about 13 cups (3 liters) of total beverages a day. The AI for women is about 9 cups (2.2 liters) of total beverages a day.
So, go get some water and have a great day!
07/08/2017 09:20 AM Central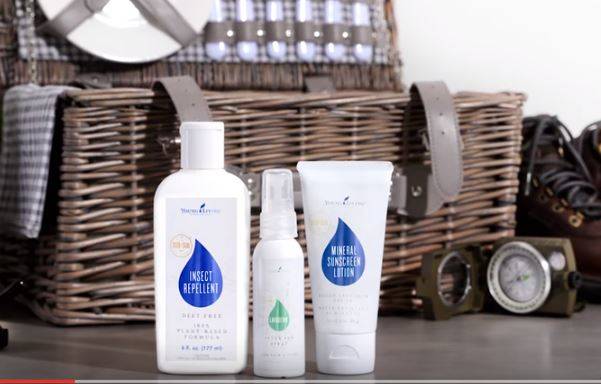 Whether you are battling the sun or bugs this summer, Young Living can help with our three of our new products.
First let's look at the
Mineral Sunscreen Lotion
with No CHEMICALS OR NANO PARTICLES. Water & Sweat Resistant - SPF 10 - Mineral Based - Dermatologist Approved - Contains Essential Oils - Broad Spectrum.
For the times that you forgot to use the sunscreen or to reapply over extended times in the sun, we now have Lavaderm After Sun Spray. This naturally derived after-sun spray offers temporary relief from the pain and itching of minor burns, minor cuts, sunburns, scrapes, insect bites, and minor skin irritations, so your family can keep playing all day.
Last but not least is our Insect Repellent. Young Living's Insect Repellent is clinically proven to repel mosquitoes and other tiny invaders using only 100 percent naturally derived, plant-based ingredients. This
Insect Repellent
is formulated without parabens, fillers, phthalates, petrochemicals, animal-derived ingredients, synthetic preservatives, synthetic fragrances, or synthetic colorants.
You now have SAFE ALTERNATIVES for you and your loved ones. To get some for yourself, go to the PLACE AN ORDER button at the top of this web page.
Let's go outside and have some fun!