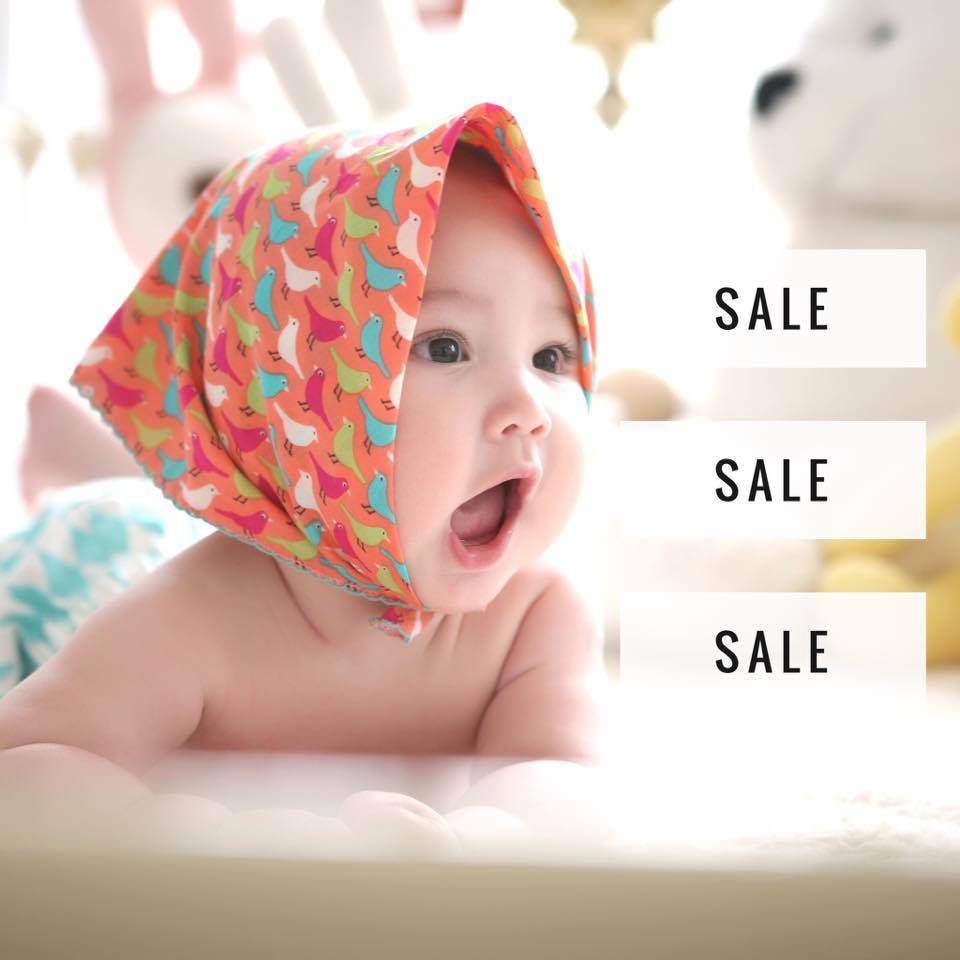 Feb 8, 2018 11:20 AM Central
Seriously this is one KICK BUTT SALE! I am totally taking advantage of this. Stocking up on my favs and getting gifts for friends and my YL leaders.
February 5 at 8 a.m., MT, until February 9, get 10–15% OFF a TON of amazing YL products!
Any products with a
✅ means this is the LAST chance to get your hands on these. Once they are gone, they are GONE FOR GOOD!
This selection literally covers every aspect of your life. Choose oils and products to support; fitness, cooking, beauty, digestion, family health, managing work and so much more. Make your list tonight so you are ready to fill your cart tomorrow. These sale items WILL GO FAST!
10% OFF PRICE AND PV
Aria™ Ultrasonic Diffuser (#4524D)
💨
Rainstone™ Ultrasonic Diffuser (#5331D)
💨
Gratitude™ 5 ml (#3346D)
👨‍👩‍👧‍👦
Motivation™ 5 ml (#3384D)
🏋🏽‍♀️
🗂
🥗
DiGize™ 5 ml (#3323D)
🚽
HydroGize™ Water Bottle—Purple (#5775D)
💦
HydroGize™ Water Bottle—White (#5777D)
💧
Essentialzymes-4™ (#4645D)
Cool Azul® Sport Gel (#5436D)
⛹🏽‍♂️
Cool Azul® essential oil blend (#5399D)
🏌🏻‍♂️
Coconut-Lime Replenishing Body Butter
🍈
Christmas Spirit™ essential oil blend (#3315D)
🌲
DIY Kit (#21625D)
🎁
Shutran™ Shave Cream (#5157D)
AlkaLime® 8 oz. (#3199D)
Thieves® Fruit & Veggie Spray 2 oz. (#5348D)
🍎
🍊
🍏
🍋
🍓
🍇
🥒
🥦
Christmas Ornament (#23006D) No PV
🎄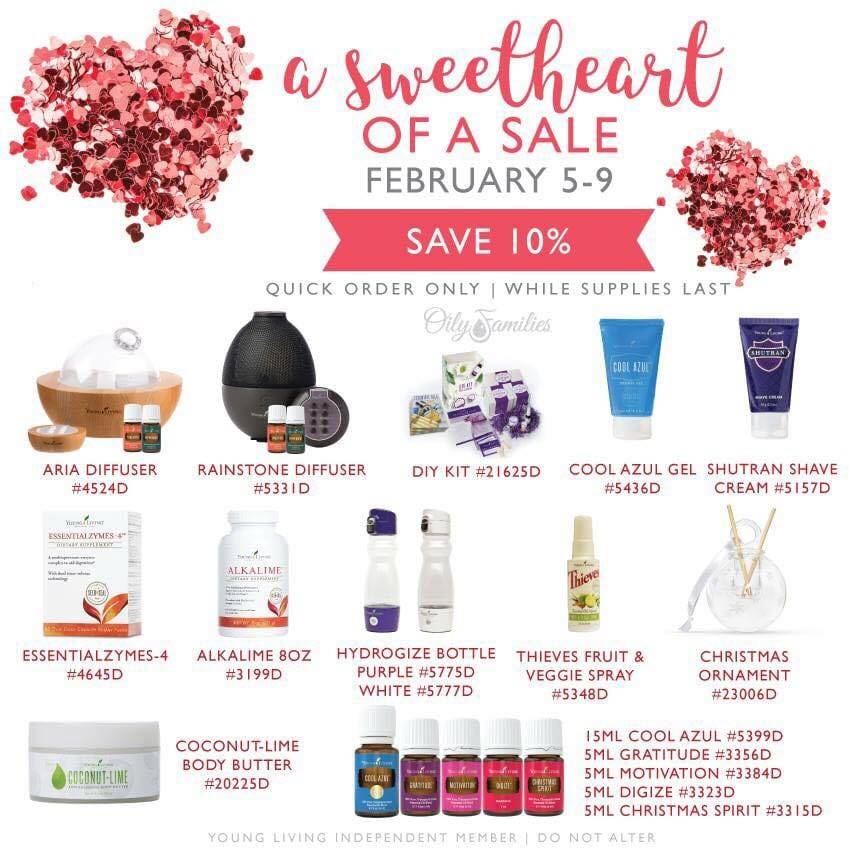 ••••••••••••••••••••••••••••••••••••
15% OFF PRICE AND PV
✅BBQ Set* (#21639D)
Apron
👩🏻‍🍳
👨‍🍳
Silicone gloves
🧤
Rosemary Vitality™, Thyme Vitality™, Black Pepper Vitality™, Lemon Vitality™, and Orange Vitality™
🍝
🍲
🥘
✅USB Diffuser—White* (#5224D)
✅USB Diffuser—Pink* (#5225D)
✅Excite™ essential oil blend* (#19804D)
💥
✅Core Vitality Case—Gray* (#5661D)
✅Core Vitality Case—Yellow* (#5662D)
✅Aroma Carousel™* (#4832D)
✅ART® L'Brianté™—Pink/Summer Scent* (#5075D)
💋
✅ART® L'Brianté™—Neutral/Winter Scent* (#5076D)
💋
Bath Pillow (#22991D)
🛀
Slap Bracelet (#22996D)
Savvy Minerals by Young Living® Holiday Collection (#21952D)
💄
👛
Quick Orders only, while supplies last so you BETTER ACT FAST!
🏃🏼‍♂️
🏃🏽‍♀️
Jan 15, 2018 09:24 AM Central
There is a NEW STARTER KIT coming February 1st.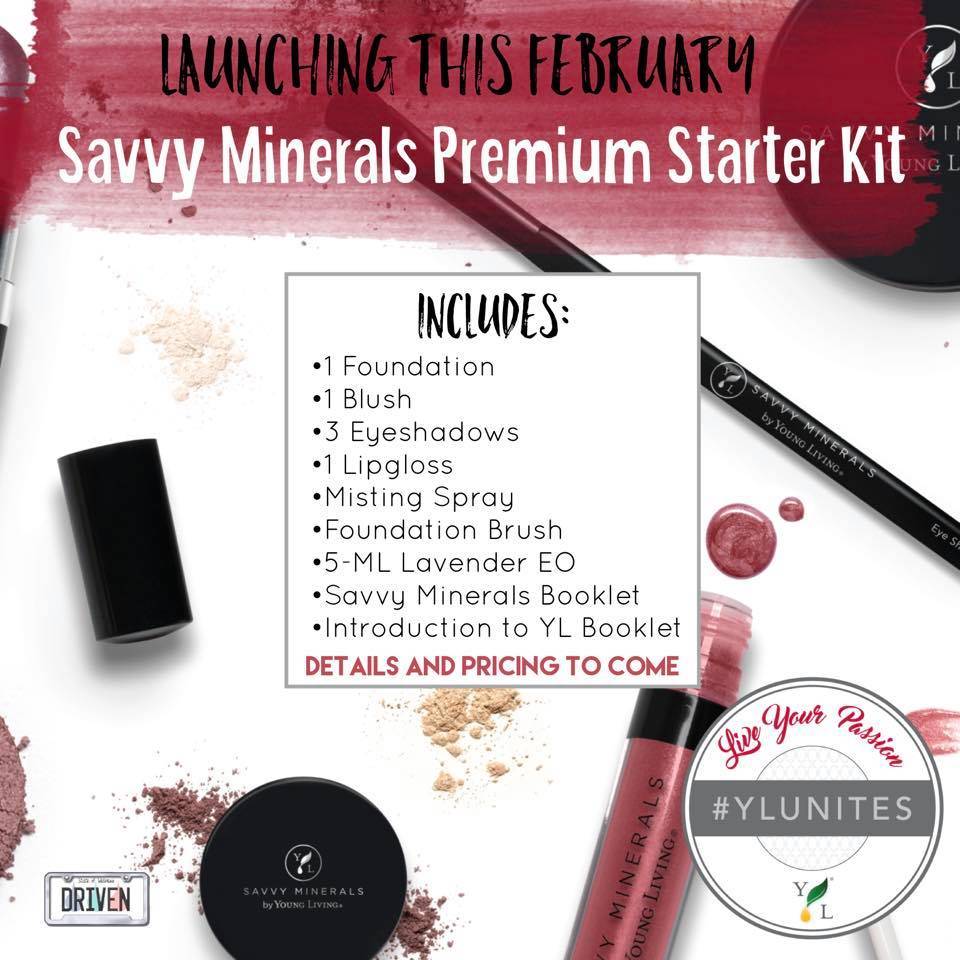 You can now visit
SavvyMinerals.com
and check out the Before and After glider to see the incredible results of Savvy Minerals makeup. Submit your two pictures and you'll be entered in a contest to win exclusive Savvy Minerals merchandise and possibly be featured on our Savvy Minerals page!
SALE on two oils: Orange & Lemongrass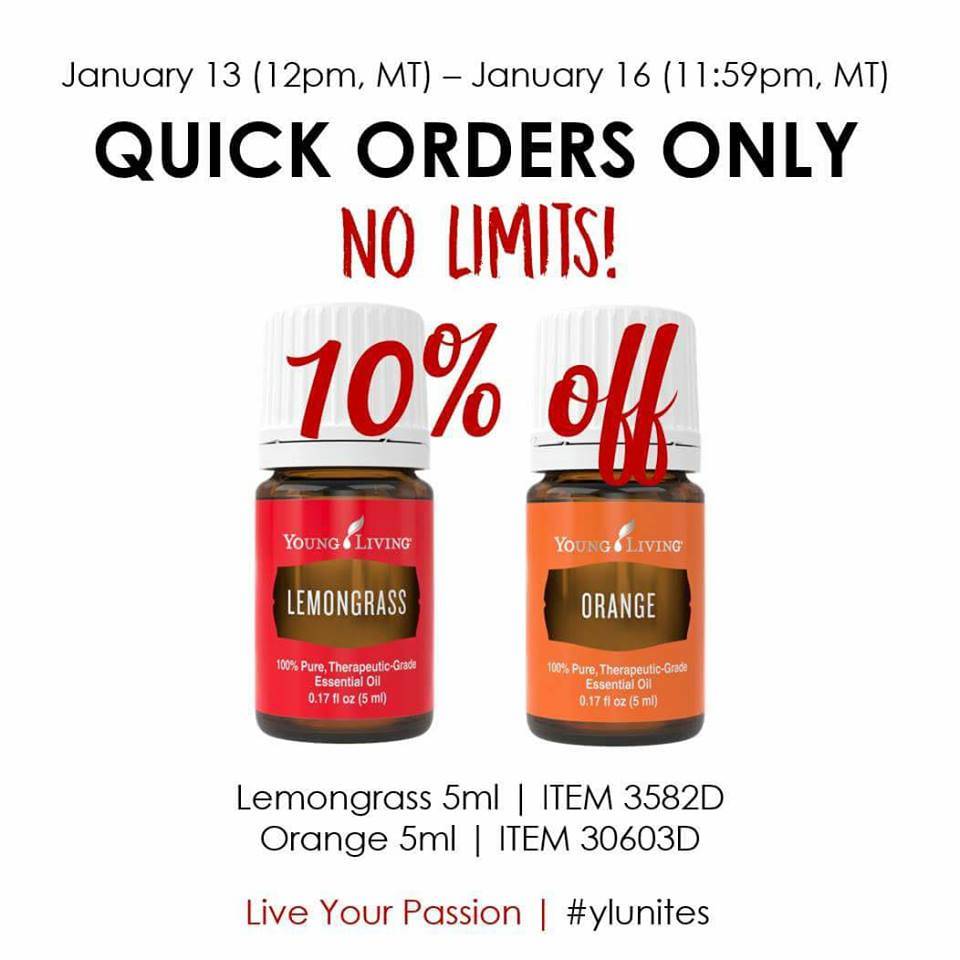 Guess who's back?!?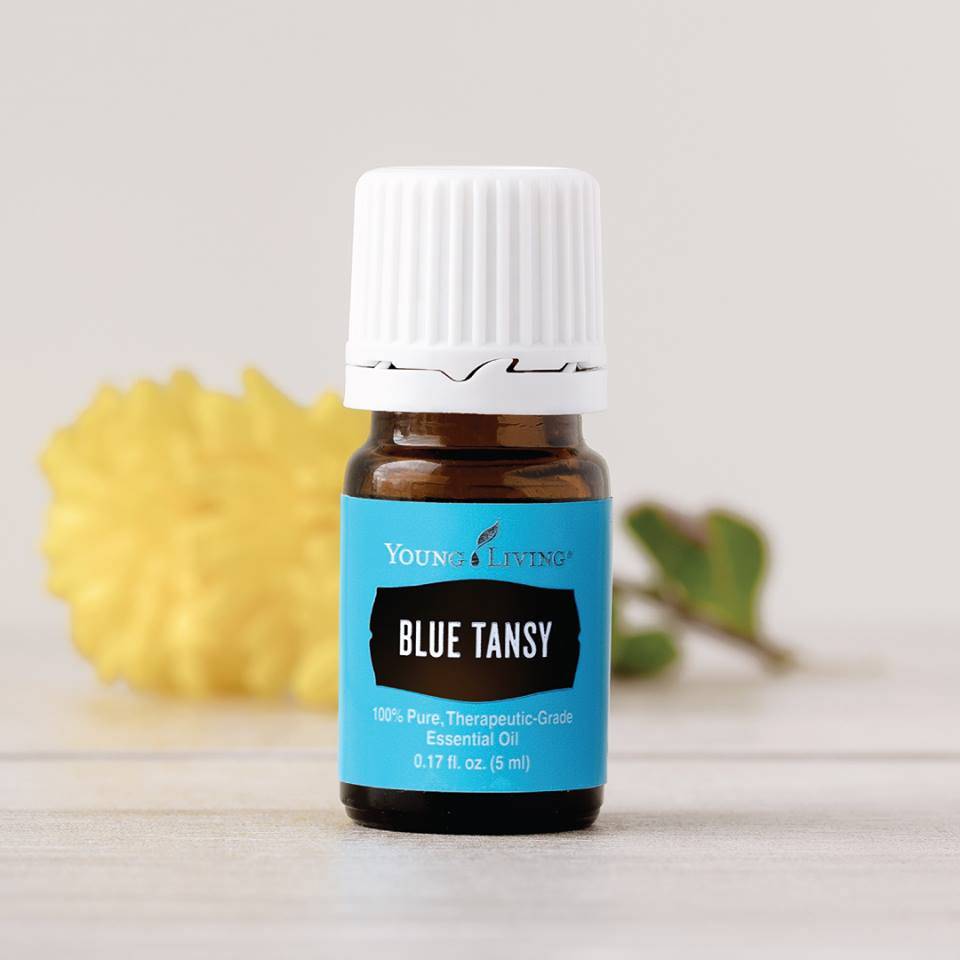 Blue Tansy!
If Valor and Peace Calming are some of your favorite essential oils, you will LOVE Blue Tansy! Blue Tansy has a very sweet, uplifting, and floral scent and once you smell the aroma, you will immediately know why it is used in Valor and Peace and Calming. Its distinct scent helps to create and all-around grounding and centered atmosphere. This powerful oil is great for the skin and is used in many luxury and high-end skin care products.
Features and Benefits:
• Possesses skin-cleansing properties
• Helps reduce the appearance of blemishes
Creates an uplifting environment when diffused
• Can moisturize and help beautify the skin when added to a moisturizer
• Has skin-soothing properties
• Soothes fatigued muscles when combined with Cool AzulTM essential oil blend
How do I use Blue Tansy?
• Diffuse Blue Tansy's sweet, oral fragrance throughout your home to create an inviting, uplifting environment.
• Enhance your favorite moisturizer by adding Blue Tansy and applying it topically to help soothe and moisturize the skin.
• Combine Blue Tansy with Cool Azul essential oil blend and apply it topically to fatigued muscles for a soothing massage after exercise.
• Add Blue Tansy to your Gentle Mist Personal Diffuser and diffuse it around your face to help hydrate and beautify your skin.
• Enjoy Blue Tansy's skin-cleansing bene ts by adding it to Epsom salt and V-6 Vegetable Oil Complex for a relaxing bath.
***Note: One drop of Blue Tansy will go a VERY long way. When adding it to your favorite moisturizer or post-workout cream, one drop is all you will need. This potent and powerful essential oil will last you a long time!
Why is Blue Tansy Blue? Blue Tansy actually comes from a tiny yellow flower, the plant is not blue. So why is the oil blue if the plant is not? Chamazulene is a naturally occurring constituent found in Blue Tansy and the heat during the steam distillation process turns it a beautifully rich blue color! This is also why Valor and Peace and Calming are blue.
Blue Tansy is VERY blue! When you apply it neat (without a carrier oil) it may temporarily discolor your skin. That's how powerful it is! Areas on your body with dry skin tend to stay blue longer than moisturized areas of the body. Diluting the oil will significantly help the color evenly disperse. When applying to your face, we recommend mixing only ONE drop of oil with your favorite moisturizer or diluting. I have been mixing one drop with my Sheerlume and have loved the way it helps moisturize and soothe my skin. Blue Tansy, like Peace and Calming and Valor, has the potential to discolor your clothing. If you happen to get it on your clothing, try using some lemon essential oil and Thieves household cleaner to get the color out!
Blue Tansy is a rare botanical native to Morocco, near the Mediterranean Sea. Young Living avoids doing harm to the environment and depleting natural resources, thereby supporting long-term ecological balance. It is our dedication to sustainable, responsible farming allows us to source rare plants like this and provide our members access to this exclusive oil.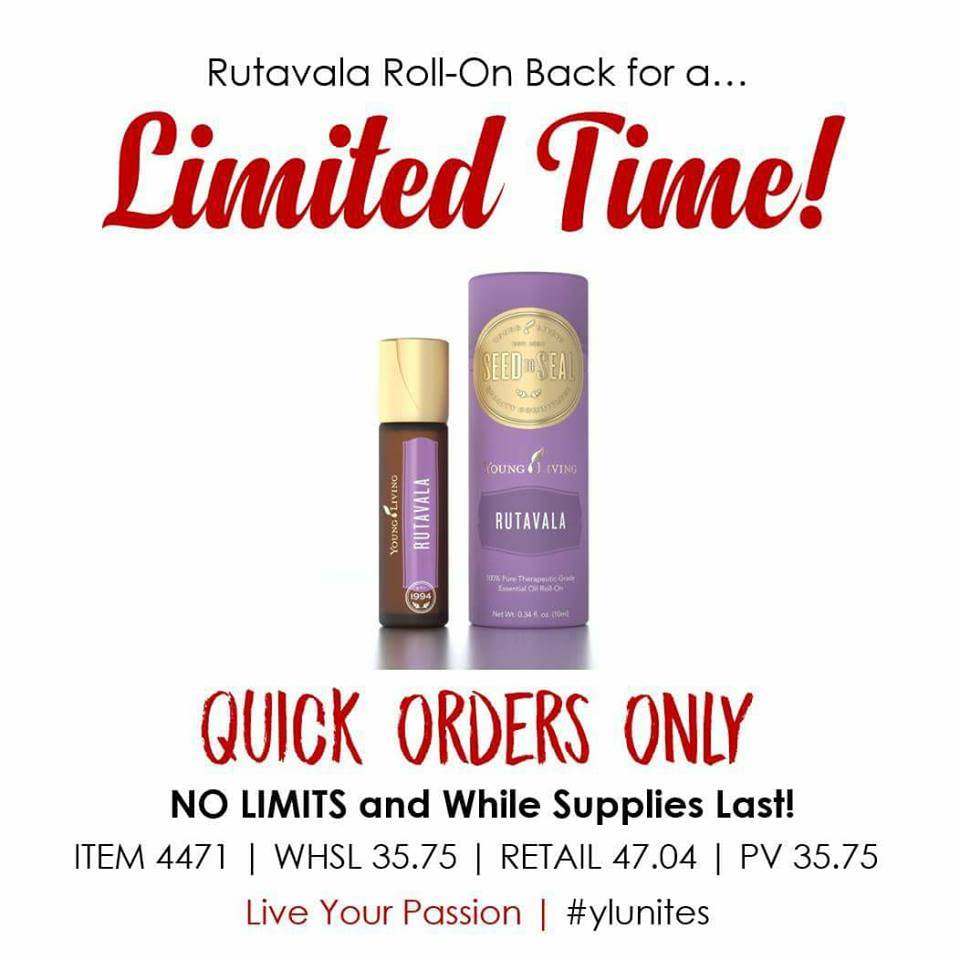 RutaVala Roll On is back for quick orders thru the 16th. Grab yours NOW before they are gone.
Rutavala has been in stock ONE time in the last two years, and that was just as a promo (I think last July?). Just like White Angelica this month, these oils pop in with limited availability sometimes and then they're gone... sometimes for years!! Remember we are in the business of PLANTS... so if it can't be harvested, it can't be distilled!
😧
Rutavala has Valerian in it, which is also out of stock.
Go to Google. Type in "Benefits of Valerian essential oil."
💜 RutaVaLa is a blend with a base of Coconut oil. It contains Lavender, Valerian and Ruta essential oils. The Ruta graveolens herb is farmed, harvested, and distilled at Young Living's very own Ecuador farm.
🌿 Sleep sleep sleep sleep sleep. It supports your body's ability to fall AND stay asleep. There are several active components which coordinate an ideal release of hormones and balances the body's cycles to stimulate restful, thorough, undisturbed sleep.
🌿 Big feelings. The same mechanism of action that enables healthy sleep also help to reduce the negative energy and chemicals in the body that can induce anxious feelings and stress. These stress hormones can be dangerous when chronically in the body, so RutaVaLa essential oil can help you rebalance your body and increase your peace and calm.
🌿 Healthy stomach! A lesser known use for this oil would be that it helps to keep our stomachs calm and can promote healthy bowel movements. When things are flowing nicely, our health is better. It's just the truth!
🌿 Happy heart. This oil can help to keep our heart beating at a nice rate.
🌿 It might help wrinkles, y'all. Just sayin.
🌿 Ladies, if that time of the month is painful for you, RutaVaLa could be one that helps you to feel like your body is less angry at you.
💜 Roll it on, y'all. Soak it up.
💜
And finally a quick visual recap of 2017.
I think that's it.
Oh, and don't forget to go to my page on Facebook "Healthy Living with Young Living" and check out upcoming online classes.