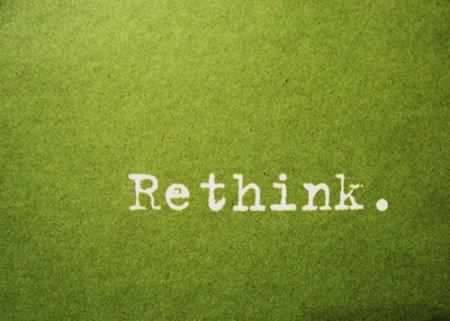 May 3, 2017 02:15 PM Central
I've been doing a lot of thinking about my life, and the decisions that have brought me to present. I cannot ignore the impact that discovering essential oils, yoga, meditation and other activities, have had in my life either - and how they've led me to make cleaner, more positive choices in how I deal with everyday things, like money, bills, jobs, and relationships. But sometimes we don't think about the people/companies that we give our money to. I thought I'd share a little rant about things I love so much about Young Living, and why they get my dollar vote, month after month.
There is an Ayurvedic term AHIMSA, which means roughly to achieve a state of, or to practice, non-violence or non-injury. The goal being to generate mindfulness and accountability for one's words, thoughts and actions. I have been working on this since I first read and learned of it (over 2 years ago), and it is TOUGH.
Cause no harm to another living being (can include vegetarianism),
refrain from gossip and hurtful comments, and
retrain our brains to take a more compassionate, gentle approach towards others and ourselves.
Ask yourself before you do or speak: Is this harmful?
After thousands of years of [mostly] religious wars, our society is so programmed right from the get go to "get what is owed" to us. We are in a constant state of defensiveness, arguing with any that doesn't see the world the same way as us. We fight and kill over land and minerals we have no godly place in fighting over. We spend our entire lives trying to amass money and goods, to raise our next generation and ready them for taking over our proverbial torch. Stuck in a wheel, while we think we are in the "rat-race". It's sad, even. How in the blue heck are we going to accomplish this ahimsa?? These are like the most basic of lessons we need to learn before we can even get past the opening credits to seeing what a real, pure, free and joy-filled life is….but we are all still busy fighting in the aisles over the freaking seats. God is like the usher – no wait, the guy in the reel room - rolling his eyes at us, just wanting to get on with it and show you the movie for heaven's sake!
Well, maybe not all of us are like this, right?
You've met one, or you are one of these other types. The ones that exude grace, empathy, understanding, peace, love or harmony (or all these things). They are PROOF that we can get there. Oils can help!
So oil up and pay attention! Try Release, NL Black Spruce, Stress Away, Sacred Mountain, Wintergreen or Rosemary 😉
I believe that deep inside we all want to speak truthfully, love openly, eat cleanly (or at least get educated on how to eat cleaner), and basically just live a good life, and be good people. Sounds all right, and somewhat easy, yes? Well it bleeds into so many more aspects of life than most would give pause to consider.
Do we ever think about where the food came from that we are eating for dinner? Was it genetically modified and raised in a cage, pumped full of synthetic hormones, or caught wild? What about the clothing we wear on our backs? Where did it come from, who made it? The diamonds we adorn ourselves with – via child labor or reputable source? The toxin-based cleaners we use in our homes – what are they made of, and what are their side-effects? (And how come they don't have to include that information on the bottle??) What is the difference between the cheaper "knock-off" pharmaceutical and the original?
Every dollar we spend on these items is like a vote that says "Yes! I approve this product!"
Example: I obsessively check tags for items (most notably clothing) made in countries whose political or humanitarian views I may disapprove of. Over a year ago I internalized this as something that was important to me, so I made it a priority to keep it up wherever I could….but I would falter. Multiple times. It is nearly impossible to follow this rule 100%. Try buying nothing made in China for an entire month. Ok not too bad, right? Then do it for a whole year. Not so easy now, is it? You don't have to tell me; all my YL diffusers are made in China, and I love them all….I was upset by this – I mean, how could I not have noticed? So much for that theory, that rule I had made for myself... *sad emoji here*
Instead of throwing in the towel and admitting defeat, or throwing out my beloved YL diffuser, I took my game up a level. Why was I beating myself up over a product dilemma – thinking that I wasn't committed enough, or in some cases, rich enough to make the switches - to stick to the rules? I educated myself on how to better 'be the change that I am seeking' (-Ghandi) Where was it important for me to stick to my rule on products, and where and how was it okay to break the rules? It shouldn't have to be a dilemma, nor does it have to be considered caving in, so I asked myself: Do I even need these rules? What if I just decide to make informed consumer purchases about the products I use and/or love, and the companies I currently give my money to?
….I started digging deeper into the other reasons why I love and trust Young Living so much, that I would allow myself to forsake my own "rule". And what I found was PURE genius.
1. "Seed to Seal"
is
unique
and
exclusive
to Young Living. But I truly hope they won't stand alone in this forever. This process is taken very seriously and the quality of the oils benefit directly and immensely. If you'd like to learn more details, click
here
. We use only the best, and verified (Read: non GMO) seeds. These seeds go into
only
the best, PUREST, cleanest soil available (they test soil and water extensively, and purchase virgin land for new farms where possible), where we use
only
the most sustainable cultivating and harvesting methods we can. When it comes time for distillation, Gary Young and Young Living is globally recognized for blending traditional and innovative techniques within the distillation community, creating a proprietary process that
captures the divine bioactivity of the plants
. The oils are dynamically and consistently tested (both in-house and by third-parties) to meet our very high, and very specific quality standards. We never accept diluted, adulterated, or cut oils.
2. We own the farms. I'll type it again. WE OWN THE FARMS THAT GROW THE PLANTS THAT BECOME YOUR OILS. Over 80% of them we own outright, and with the others we have stringent Co-Op or exclusive trade agreements. Oh, and you can visit them anytime. *jazz hands*
3. There is some serious science on our side. Do you know who Dr. Henri Viaud is? You should. I learned of him when I first started getting into oils and aromatherapy a few years ago. He is coined the "father of modern distillation", and for good reason. He was the first to develop processes specific for essential oils intending to be used medically (not just aromatically). He also purported that certain oils should be distilled from certain plant chemotypes to achieve best results. Well, surprise surprise, Gary Young was invited personally by Dr. Viaud to study under him and learn his coveted distillation techniques!
I recently returned from my very first trip the Young Living Lavender Farm in Mona, Utah. ("2017 Animals & Essential Oils Conference") Holy moly, the caliber of veterinarian professionals, trainers, and animal communicators that spoke over the 2 days truly blew me away! And they all whole heartedly, without an iota of doubt, support and love Young Living oils exclusively for the care of their animals! So I was literally in a room full of independent (read: not paid any compensation by YL whatsoever) medical professionals of varying backgrounds, that all repeatedly praised these oils to no end on their purity, efficacy, and importance in their daily (personal and professional) lives.
Check out these guys:
4. As a company, they embody ahimsa. They take their place in life seriously, and with honor. They uphold high quality standards all across the board – from human resources, to trade agreements, to member recognition, to of course the oils themselves. And yet they do not intend to bring or cause harm to anyone, quite the opposite really. The global YL charity work and their associated organizations are numerous. Gary and Mary are honest, forthcoming, loving and endlessly compassionate individuals. They pull no punches, and do not engage in smear campaigns, or have grey areas in their ethics when it comes to promoting Young Living. The villages and towns that have farms and distilleries [directly owned by YL or not] all praise Gary, Mary, and the company for bringing them health, wellness and community prosperity. For nearly thirty years, Young Living has succeeded to stand united in their quest to bring people the very best and PUREST essential oils, they've managed to stand the test of time you could say. Wouldn't you be okay spending money with a company like that?
5. They pay me. It's true! I now earn enough through my commissions that it pays for my monthly order, and then some. It even helped us stay on top of bills when I was laid off last summer. Ok, it is an MLM, and yes, I realize that I have to order each month to retain my level of earnings, but the point I am trying to make is that I don't pay out of pocket for my oils anymore. I am back to work part-time in a casino, so now the extra money I earn I've been investing in growing my business network through trade shows, and teaching free classes. My rewards points pretty much paid (and still does) for any stock I've bought for shows. But I won't be working at the casino forever…Young Living is offering me a chance to build a life I've been dreaming about. And I am not the only one!
These realizations [and actions] have carried over into other aspects of my life. Now I do more than check "made in" tags. I research greenhouses that grow our food. I consider the background and different charity programs of various shoe companies, before I buy my new kicks. I haven't bought a "fresh" salmon in a grocery store since I learned about the coastal B.C. tribes' and fishes' suffering at the hands of commercial farming – in this country your meat doesn't have to be labelled with origin (or if it's a GMO). It's a scary thought. The truth is, now is the time to realize that it's within our ability to change this way of thinking and consuming.
We need to be honest with ourselves, and be conscious of where our voting dollars are going. If we really want a change, a shift into a more PURE, healthy and globally conscious life[style] – we quite literally have the power in our hands, or more accurately, our wallets, to help facilitate that.
Jan 31, 2017 01:09 PM Central
Hi I'm
RJ Jenn Potter
. My family calls me a hippie, even though I grew up a science geek, and my friends that know me best think I'm an overanalytical OCD tree hugger. They're all correct.
I'm also an Aries.
Essential oils found me when I needed them the most. Even if I didn't know it at the time.

During my first visit to Calgary Body Soul and Spirit Expo several years ago, I met an Indian man that became my mentor and taught me many things I still carry closely with me today...like crystal and chakra therapy....but more importantly, he was the person that introduced me to essential oils. Up until this point I was completely clueless. He taught me the importance of the history, quality, dilution, application and APPRECIATION of the oils. I was amazed at the science and history behind the oils, but also the spiritual nature and pure proven power of said oils that he showed me. I soon realized how sensitive a nose I actually had for blends, and combined with some of the other energy training I began to feel my true calling. The endless possibilities of applications and their health benefits did not escape me, and I became a true believer. Obsessed even.
Oils like clary sage, lavender, neroli and frankincense became strong complimentary tools for managing my own struggle with anxiety and depression. As my knowledge expanded I fell in love with blending oils for all kinds of ailments, physical and emotional. I would give my friends and family room sprays or diffuser blends and make up bath salts charged with kyanite crystals. But I would always run into trouble restocking my oils as I was so picky about my quality and sourcing...
A few years later, at another Body Soul and Spirit Expo in Calgary, I met two amazing ladies and their Young Living Oils. Something told me to pay attention...and that something was right! I bought my PSK right away and was BLOWN AWAY by the quality of the
lavender
and
frankincense
oils. The
Digize, Thieves
and
Purification
are now all staples in my oil case. For someone who likes to blend ALL their own stuff I like to think thats saying a lot.
I've done my research, and when you do yours I am certain you will agree that these oils are the real deal. Truth in a bottle. Gary Young's vision resonated so profoundly in my very soul with what I had learned and discovered so far on my own journey with essential oils, that I could not turn away.
And now here I am. Here we are. And it is awesome!
Questions? Ask away! I love to help educate others on their journey!
Don't have a membership yet? I can help with that just click on the [PLACE AN ORDER] button, or give me a call.
Namaste
[Add me on Facebook, and find me on IG & Twitter @yycyyoungliving]