May 1, 2020 07:00 AM Central

We know it's only natural to focus outward and take care of the people you love. With May PV promo, we're giving you the essential oils (with everyday tips to match) to take care of yourself as you work toward whole-body wellness!
As you take steps to transform your own life, start with your spirit. Rub minty-scented EndoFlex™ into the back of your neck to bring on the balance. Dip into a Frankincense-infused bath for a moment of mindful peace. Thank your body for its hard work with a pick-me-up Deep Relief™ Roll-On massage. This month, with these oils and more, remember that it's okay—totally encouraged, actually—to carve out a little you time.
Nov 5, 2018 08:40 AM Central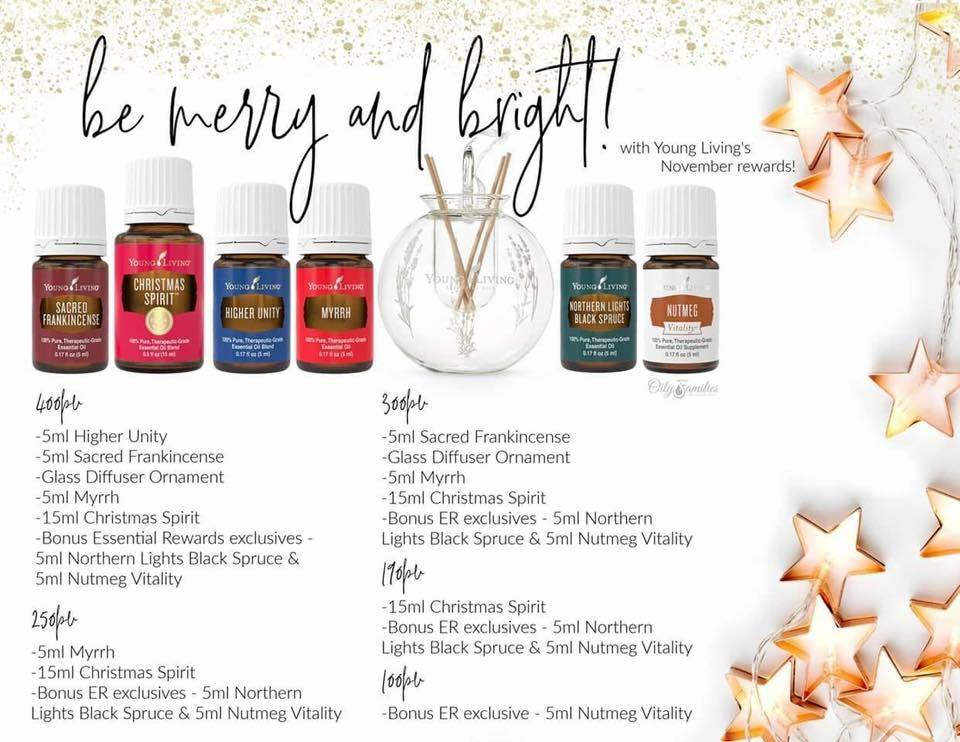 The holidays don't have to be stressful! Enjoy every moment with the goodies in YL's November PV promo.