Nov 5, 2018 08:40 AM Central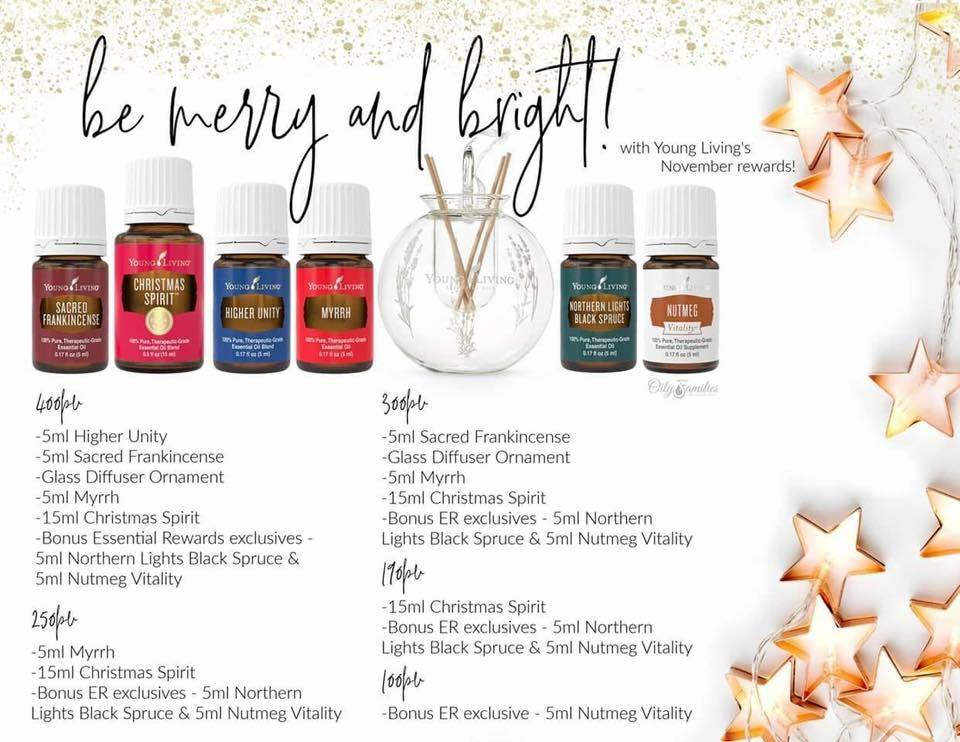 The holidays don't have to be stressful! Enjoy every moment with the goodies in YL's November PV promo.
Oct 23, 2018 11:51 AM Central
Now is the time to stock up on these basic oils that are AW-SOME!!!!
Feel free to contact me if you have any questions. I would love to help you.
Oct 1, 2018 08:48 PM Central