May 5, 2017 02:59 AM Central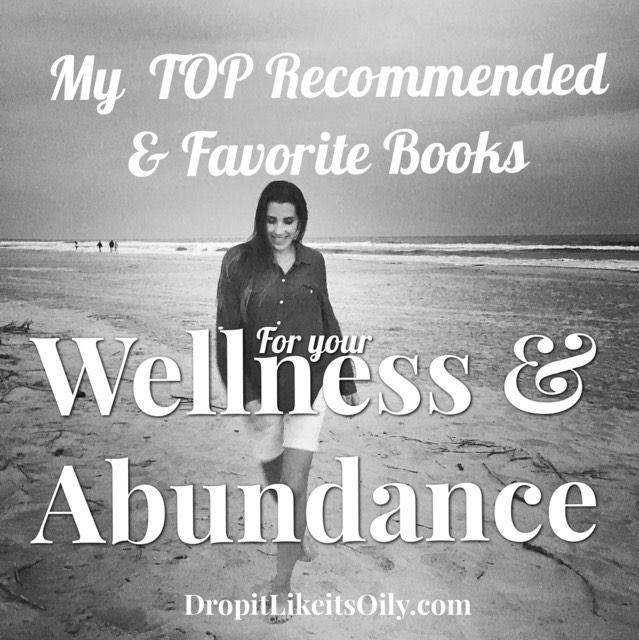 My Favorite and Recommended Books for your Wellness and Abundance
I know it can be a lot to take in. You start your wellness journey and there is just a wealth of information. I sure hope these books can be good resources for you. I know they are for me and really helped to clarify so much.
This book is absolutely brilliant. Our thoughts and beliefs manifest into our emotions and ailments. Find the root cause of what is going on with your body with this great resource.
This is a must for ladies trying to conceive, pregnant, breastfeeding, babies and young children.
...
Another great book to guide you through essential oil usage for healing your spirit.
Not only does this book cover why traditional and fermented food is so critical to your wellness and gut, but it has tons of recipes too.
Eating fresh fruits and vegetables (raw) was one of the times in my life that I had never felt better. If the raw food lifestyle interests you at all, this is a good place to start.
We were taught that going to school, then going to college would get us an incredible career that we would work for 40 hours a week, for 40 years then retire and THEN experience life. That system has failed. The Gameplan Book is an amazing way to help launch your Young Living business so you can experience both time and financial freedom.
This is a great workbook I recommend you get if you get the gameplan book.
If you are ready to launch your Young Living business, contact me (crunchykelly@gmail.com) so I can get you connected to our Gameplan Bootcamp!