Jul 4, 2017 06:31 PM Central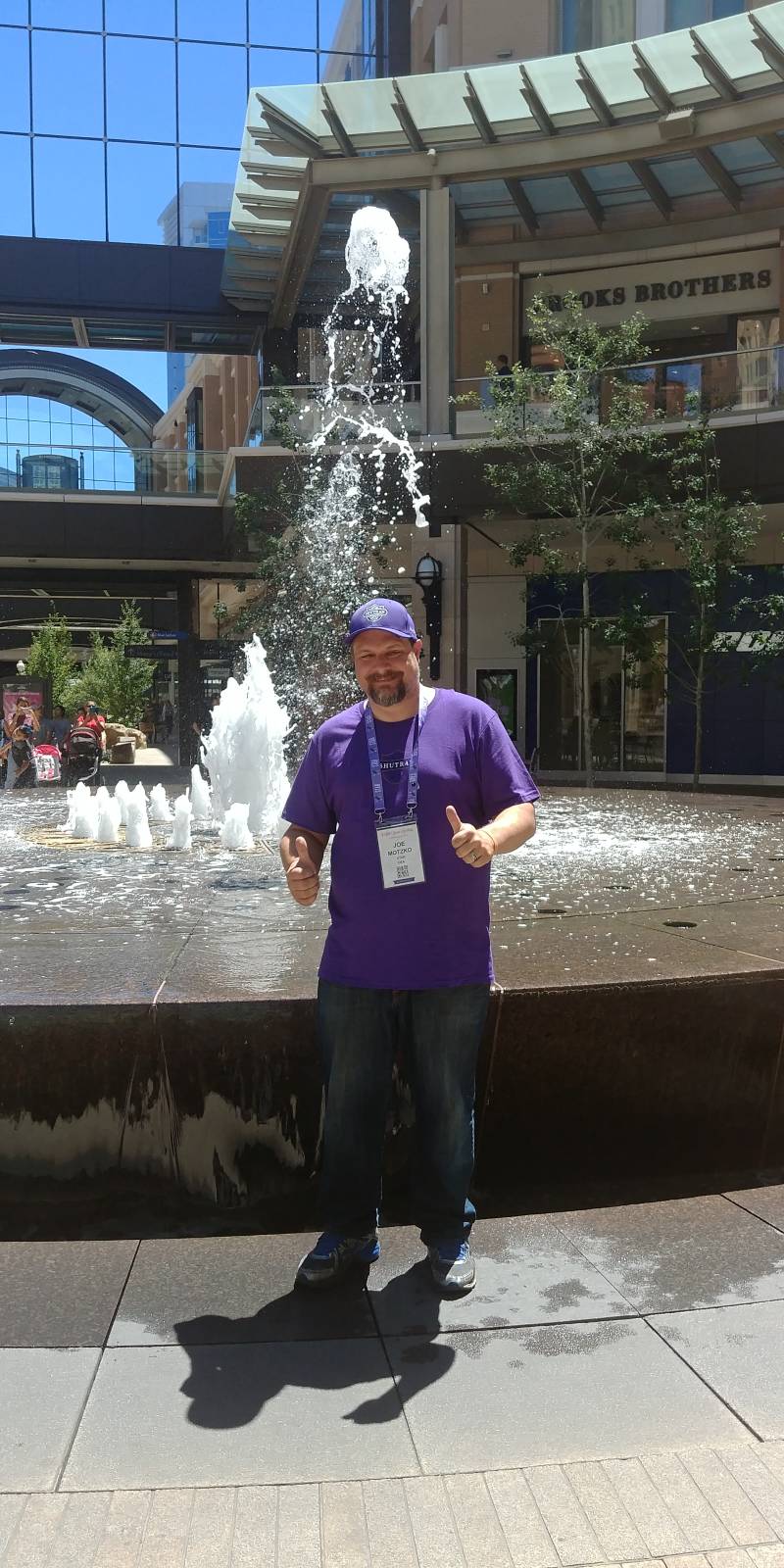 HI, my name is Joe and I am Kim's husband and partner both in life and with Young Living Essential Oils. I wasn't always on board with her oils when she started back in 2014. Honestly I use to call them snake oils, or question if they actually did anything. Like most Men, I was very resistant to the whole idea. It took me a long time to come around on them.
If I remember correctly I did not really support Kim and her oil usage until about 2015, even then I still did not use them nor did I want them near me. Again typical guy response to oils and their usage. It was about this time that I noticed changes in everyone that was using them in our household, including the dog!
Our Son, who is Special Needs, was using them daily. He had improvement in his behavior, he started actually doing his work at school (this was a big issue) and he was sleeping better than ever as we used what I called "snake oils" to support him. While our Dog, who is older and has some health concerns, was also showing signs of improvement with support from oils and other Young Living products.
Finally I started to believe that they did do something. I still wasn't using them daily, but I would use them once in awhile, probably more than I realized since Kim has a diffuser in almost every room of the house, and they always have something in them. I started using the basics, Orange Vitality in my water, Lavender at night, nothing too dramatic.
In 2016 Kim asked me to go to convention with her in Salt Lake City. I said yes, more because I was excited to go on a long road trip with just the two of us. Convention wasn't what I was excited for. We took our time and camped on the way out there and it was a blast. I still wasn't a daily oil user myself, but was getting my fill of oils from all of the one's Kim was using daily.
I remember that there was not too many men there, it was mostly woman, but surprisingly I had a blast at Convention in 2016. I learned a lot of info from the classes, which was great for my green personality. After learning all these things at convention I started to use oils on my own daily. I can honestly say that this doubter of Young Living and it's products is now a true believer. I have never felt better after taking supplements and oils over the last year. I would say to any women who are trying to figure out how to get their husbands involved, buy "Lucy Libido says..... There's an Oil for THAT: A Girlfriend's Guide to Using Essential Oils Between the Sheets". This book is just not for women, there is info for the men as well. I guarantee almost any man will start using oils after reading this book. A date night with Sensation Oil, Shutran, Golden Rod and this book = Fireworks for everyone.
This year I went to convention again, but it wasn't about the road trip, I was excited to see the new products, and learn more about Young Living and this great company. It was also interesting see a big increase in the number of Men at convention. Do not get me wrong there are still way more women than men, but men are starting to come aboard. These products are for everyone.
So this is my not so brief intro into how I started using oils and why I have teamed up with my wife to spread the joy of these great oils. My goal is to do weekly blogs about Young Living oils and supplements and our personal experiences using these great products in our life.
Thanks for reading.