Jan 26, 2017 12:15 AM Central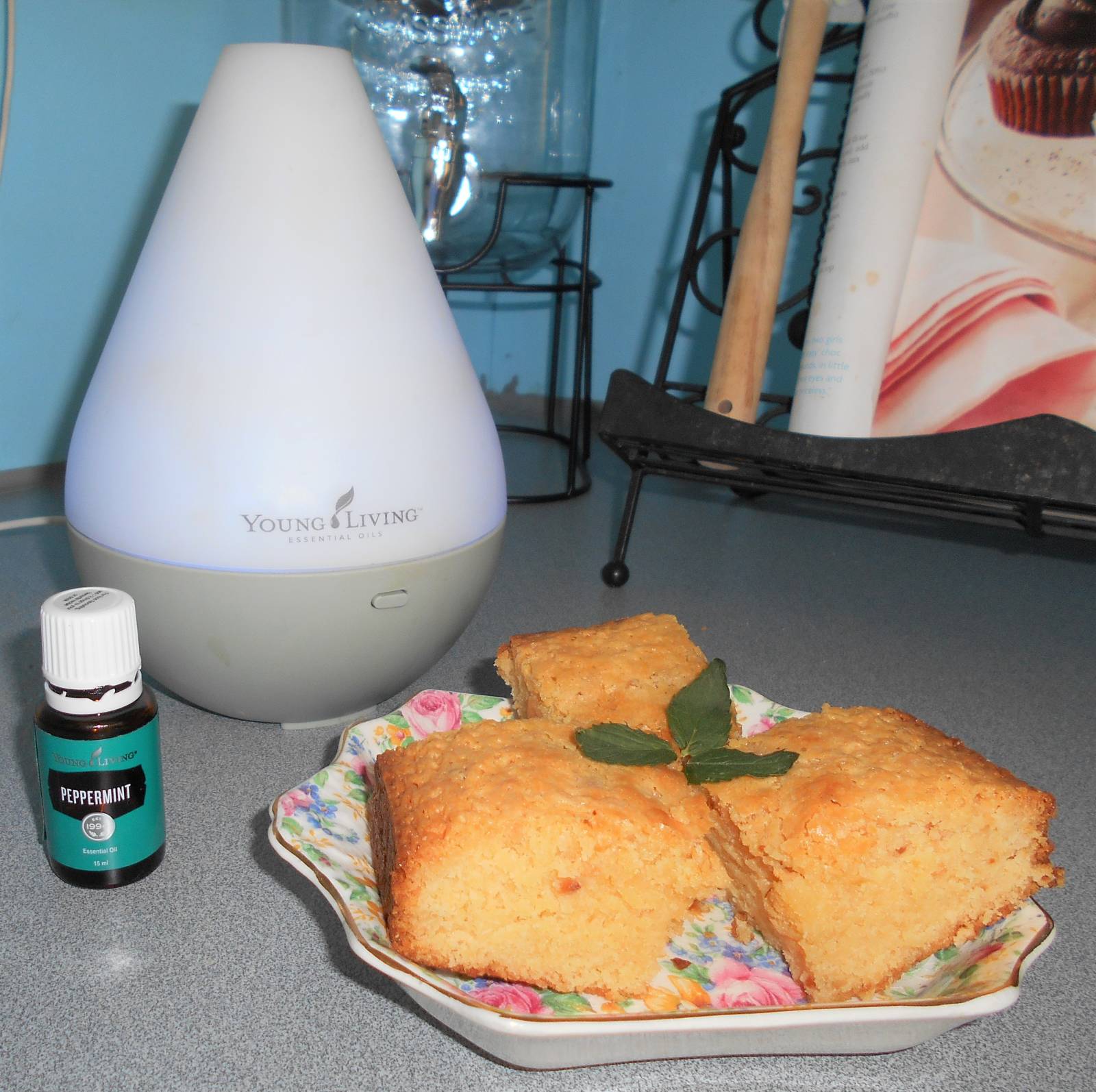 "White Chocolate Macadamia Blondie
with a Hint of Peppermint Oil"
One of my favourite afternoon tea recipes featuring white chocolate, macadamias and a hint of peppermint. I just experimented by adding a few drops of YL peppermint essential oil and it received particular approval from my hubby and kids. The base recipe is from the Family Kitchen Cookbook, with a few personal tweaks and modifications.
Ingredients:
225g of of white chocolate melts
175g of butter (unsalted preferable)
1 cup of caster sugar
4 large eggs
1 cup of plain flour
100g of macadamia nuts (roughly chopped)
3-4 drops or to taste of YL peppermint essential oils
Method:
1. Preheat the oven to 180 degree Celsius. Line the base and side of a regular slice tin with baking paper. In a heatproof bowl set over simmering water, melt the chocolate and butter. Do not let the bow l touch the water. Remove and let it cool for 20 minutes.
2. Once the chocolate has melted, mix in the sugar (the mixture may become thick and grainy, but the eggs will loosen it). Using a balloon whisk, beat in the eggs one at a time, making sure each is well mixed in before you add the next. Sift in the flour, gently fold it in, then stir in the nuts and add the peppermint oil.
3. Pour the mixture into the tin and gently spread it out into the corners. Bake for 30-40 minutes or until just firm to the touch on top, but still soft underneath. Leave to cool completely in the tin, then cut into squares or rectangles depending on your preferences.