09/01/2016 04:17 PM Central
I have finally discovered the BEST all natural makeup on the market- Crunchi!!
Here is what Crunchi has to say about cosmetics these days:
"Due to a lack of regulation, The United States Food and Drug Administration permits cosmetic companies to use toxic chemicals known to be harmful in their products. As a result, chemicals linked to cancer, endocrine disruption, reproductive toxicity, developmental toxicity, immunotoxicity, organ toxicity, neurotoxicity, and many other health concerns are hidden in the cosmetics women are using on their bodies everyday. We at Crunchi have set a new standard for cosmetic safety. Crunchi is a revolutionary line of high performance, safe, and toxin free cosmetics that are redefining beauty. Thankfully you no longer have to compromise your beauty for your health, or your health for your beauty."
I recently started using these products and am obsessed with the quality and the care that is put into making them safe for our bodies. So obsessed actually, that I have decided to spread the word and be come an advocate for safe cosmetics- please check out my page crunchi.com/laurabelluomini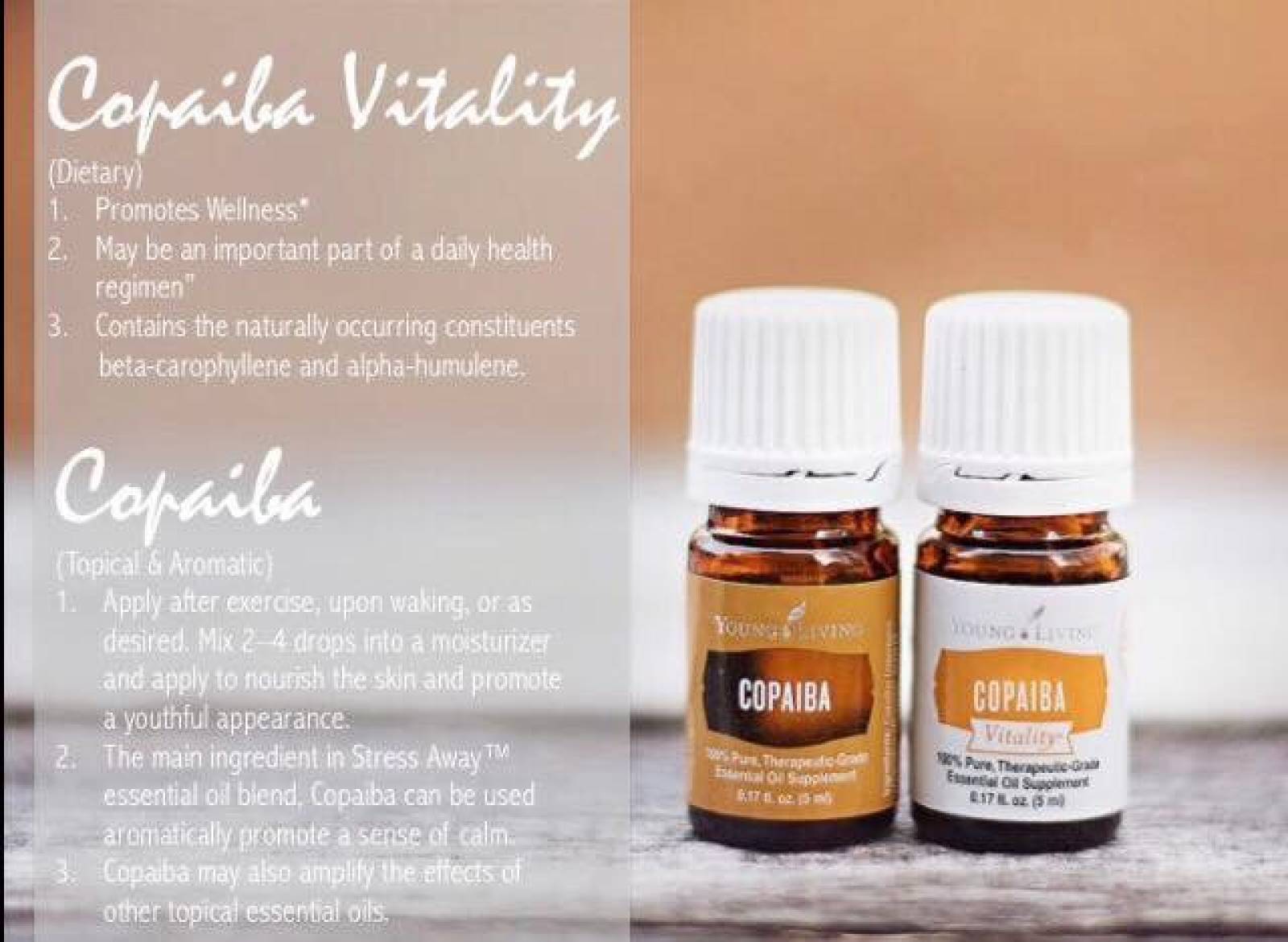 05/24/2016 12:21 AM Central
Copaiba (Koh-pah-ee-bah) is a subtle smelling oil, and most of the time it is extremely underestimated in its use! The power of this oil can give you the same relief as what Marijuana gives (without the high ;) ). Can you believe that?! I really really encourage you to research this one, as I can't share here the specifics.
When my husband was experiencing severe body discomfort, he took capsules (with a few drops of each) of Frankincense, Copaiba, and Idaho Balsam Fir to help with his body. The relief you get is amazing! If you use oils topically, do your aches and pains oils then add Copaiba on top, as it is a "driver" oil, accentuating the oils you used!
Here are a few ways to use this oil:
*OVERALL WELLNESS - Take a drop daily in a glass of water or desired liquid (NingXia Red, juice, etc).
*ACHES/SORENESS - Put a drop on location and massage into skin.
*INFLAMMATION - Rub on location.