Mar 6, 2019 01:09 PM Central
Suzi. Lemon Drop Love
Bonjour mon ami(e) ! / Hi, friend!
I have a BIG favor to ask! I want to respect your time and so I am giving you both the short & long version options!
Short & Sweet
For those who don't have time right now, will you please:
a) Consider partnering with me & hosting a French student July 3rd-24th, and/or
b) Brainstorm and think of some friends or contacts you may have who might be interested & share with them!
Feel free to:
💌 Share this blog post
🛎 Direct peeps to my contact info
Got a few minutes?
The longer version takes a few minutes to explain. Would you hang in there with me so I can tell you my story and give you some details that you might find useful?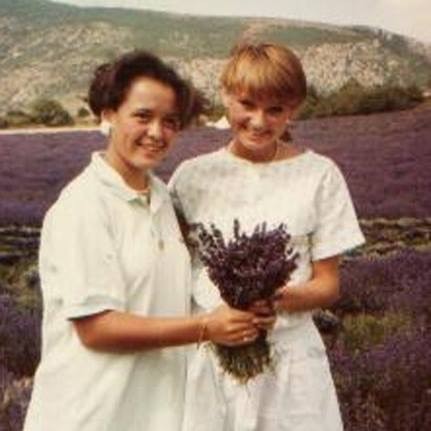 (In a field far, far away... MANY years ago! That's my French host sister, Sandrine, in the picture with me in a random lavender field we stopped at when we were visiting her grandmother in Provence. Epic memories.)
When I was a 14 year old freshman, I participated in a French exchange program through my high school. I'd only had a couple of years of French language classes under my belt, and my spoken French wasn't strong. But despite my basic verbal skills, I spent 3 weeks with a family near Lyon, France who welcomed me and fit me into their life with a mom, dad, sister, two younger brothers, & a dog.
During this experience I learned innumerable lessons! Here are a few:
😳 Different cultures eat very different foods (hello rabbit, cow intestine, mutton, and more)!
😃 Each country values diverse activities & pastimes!
🤓 The language classroom & text books don't begin to exemplify life in another culture.
I also discovered I really enjoyed speaking another language, and I began to understand English better because of learning a new language.
Who would have known from this 3 week period I would end up getting hooked on French language and go on to earn a Bachelors and Masters in French, teach FR101 & 102 during grad school at George Mason U & Catholic U, and have lifelong French speaking pals!
I am sharing with you my own story to explain why I am personally incredibly excited to be coordinating a Homestay program through Compass USA this July 3rd-24th! We have 15 high school students coming for a glimpse into American life, culture, suburbia, food, and fun! And we have the opportunity to help shape the lives of students!
In fact, this program is very much a diplomatic mission. How? You will be hearing the students' surprise and fielding lots of questions about how things are done. They will soon realize how different the reality of American life is compared to how our country is portrayed via Hollywood, news headlines, or social media! For those who go to church, this might be the only time French students will experience a service, a youth group, or even grace at meals. There are so many ways we can help be ambassadors for peace & goodwill. French & Americans have so much history—dating from the Revolutionary War! Linking arms with this people is truly a way to connect with history as well as to improve present and future relations!
I realize this homestay experience isn't for everyone, and for many people it is far outside the comfort zone. I'm not trying to convince anyone that it's a fit if it isn't! I do know just the right people will want to join me for this program. Let me add, however, if it's something you would be willing to consider for a moment, realize many times the magical moments in life happen outside our comfort zones! This might be an unforgettable experience for your own family and one that shapes the future of your own story!
LET'S GO THERE (aka objections)!
Yes! Of course you have some reservations! Let's talk about it! Here are some questions that I anticipate you or your friends may have! I would love to speak with you to see what your particular questions or concerns might be...
"But it's t-h-r-e-e whole weeks!"
The way this 3 week program is structured, it's 2 full weeks with the students arriving and departing on a Wednesday. So really it's two full weeks with a little bit on either side!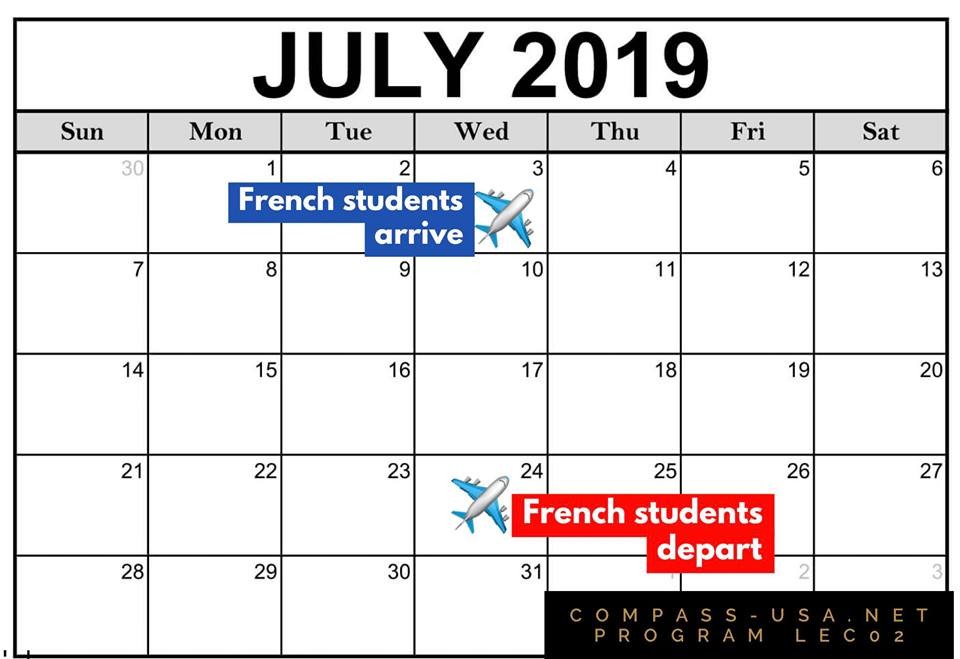 "But how do I entertain them?"
The French students will have 3 group activities each of the two full weeks—so you do not have to play tour guide! If you would LIKE to join our adventures, you are welcome to join us (as long as we have people to transport us all)! But you don't have to take off work or rearrange your life—they will have lots of opportunities to see D.C., visit local historical sites, go shopping, experience King's Dominion, and more! We just ask you are sharing normal life with the students so they can see how Americans typically live!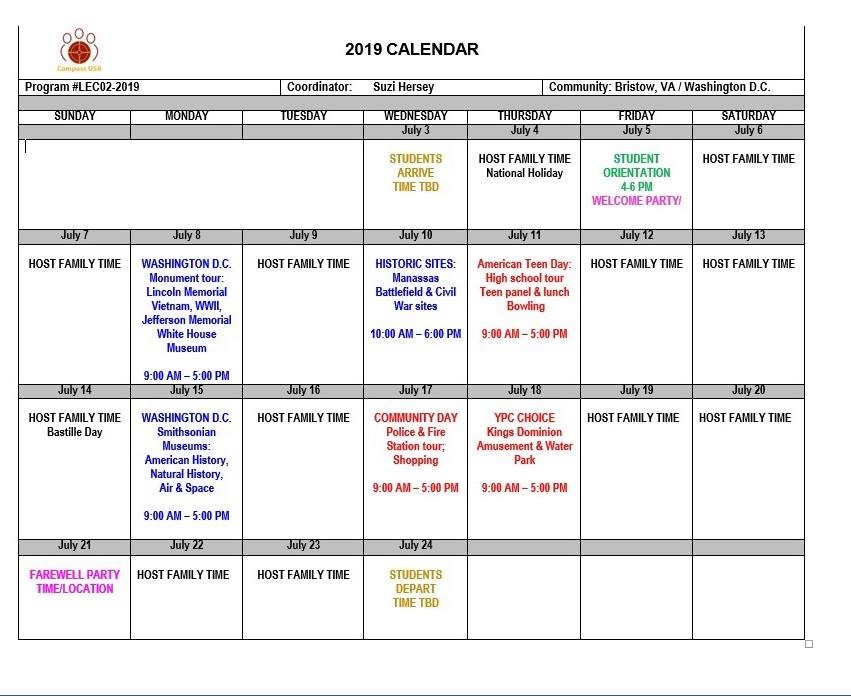 "But we/my friends I'm thinking about don't have high school aged kids!"
The only requirement is that there are at least 2 people living in the home! So, for example... Are you:
• Two or more roommates older than 21?
• A family with young children?
• Parents with kids home from college?
• Empty nesters who miss extra hustle & bustle?
• Grandparents who would love a summer guest?
"But how does this benefit me?"
Hosting can be an unforgettable experience that will bring you & your family, (or your friends) a greater appreciation for both the French culture as well as new respect for our own! Often families bond with their exchange student and you have a lifelong friend. You'll meet other local host families in our community, as well!
"But I'm making summer plans and might be gone for part of the time!"
There are two options!
1. You can bring your student along on vacation WITH you, as long as we clear it first with their parents before they arrive. With that approval, you can bring them to visit your family out of town, to the college visit you're planning, or even to the beach!
2. You can elect to "share" a student with another family so each of you have the student for half the time. We need to make sure the student will have a smooth transition, and that is one of the things that I will help with as the program coordinator.
Additional info
KEY DATES:
Application date: Now thru March 31
Student profiles & matching: May/June
Students arrive: Wednesday, July 3rd
Students depart: Wednesday, July 24
HOST FAMILY GUIDELINES:
• Families speak English in the home with the student, whether it is their primary or secondary language.
• Student needs own bed in separate or shared room with window (max 3 yrs age difference & same gender)
• Access to full bath (can be shared)
• Meals provided daily (3 meals per day, as the home operates. Most Americans don't sit down for all 3!)
• Students need transportation to the central meeting location for group activities (help can be provided, if needed)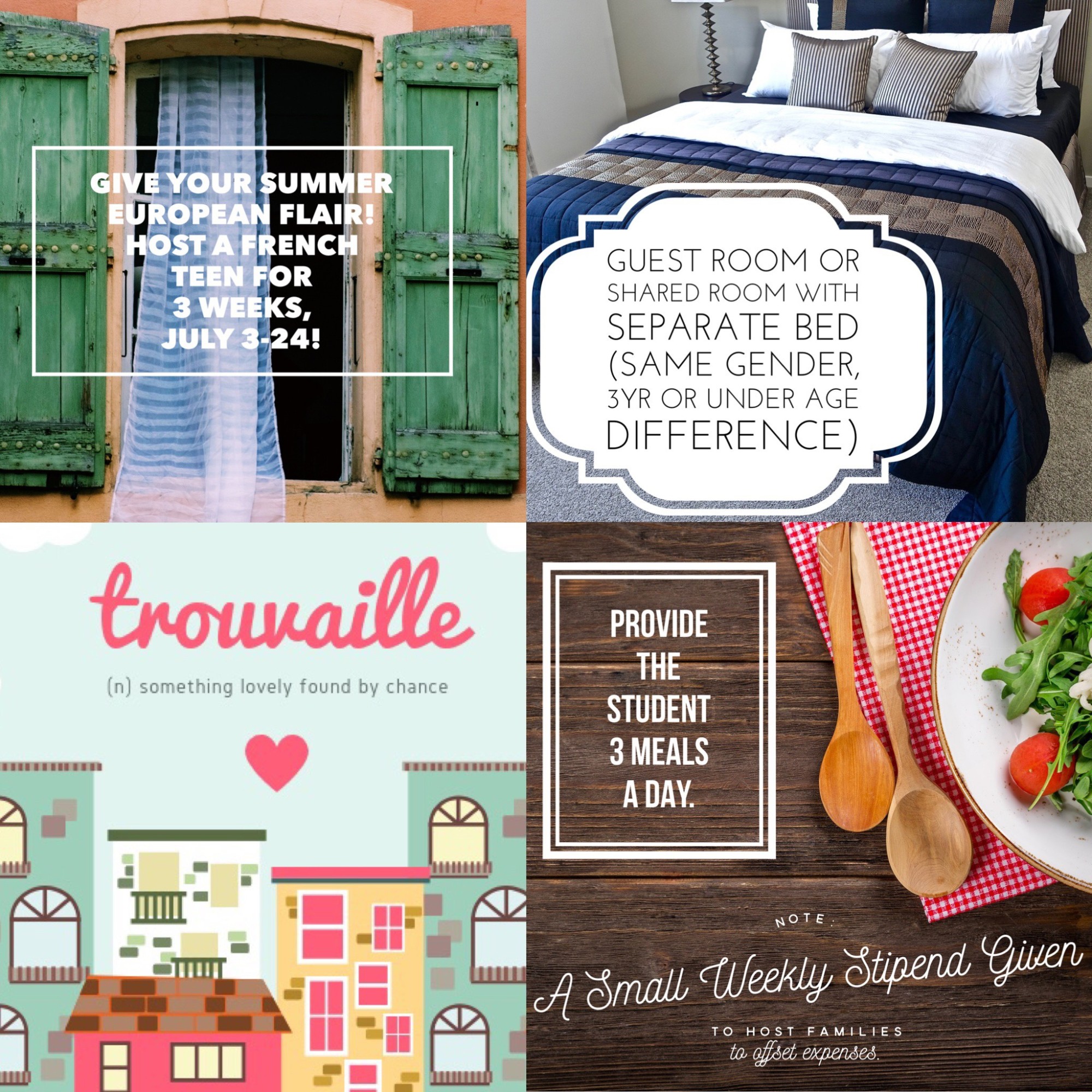 PROVIDED TO HOST FAMILIES:
• Small stipend reimbursed to families after program to help with additional food costs
($75/week or $225 for the 3 weeks)
• Program Coordinator, Program Assistant, & French Chaperone will help with any issues
• Coordinator & Chaperone speak French in case of language barrier concerns
• Students' activity fees are provided by program & have pocket money for their own souvenirs
If you've hung in this long—or if you've skipped to this part but you made this far—THANK YOU! I really appreciate your time and attention!
So... What do you think? 👀 🧠 Does this sound like a new & intriguing opportunity for you? Currently I have 5 amazing host families who are on board, but am still looking for 11 more host homes!
Perhaps you are thinking of someone else who might be interested! Someone like... a family member who lives nearby, or a friend / school contact / church contact / community board page who might be able to post the attached pdf of the program.
Feel free to:
💌 Share this blog post
🛎 Direct peeps to my contact info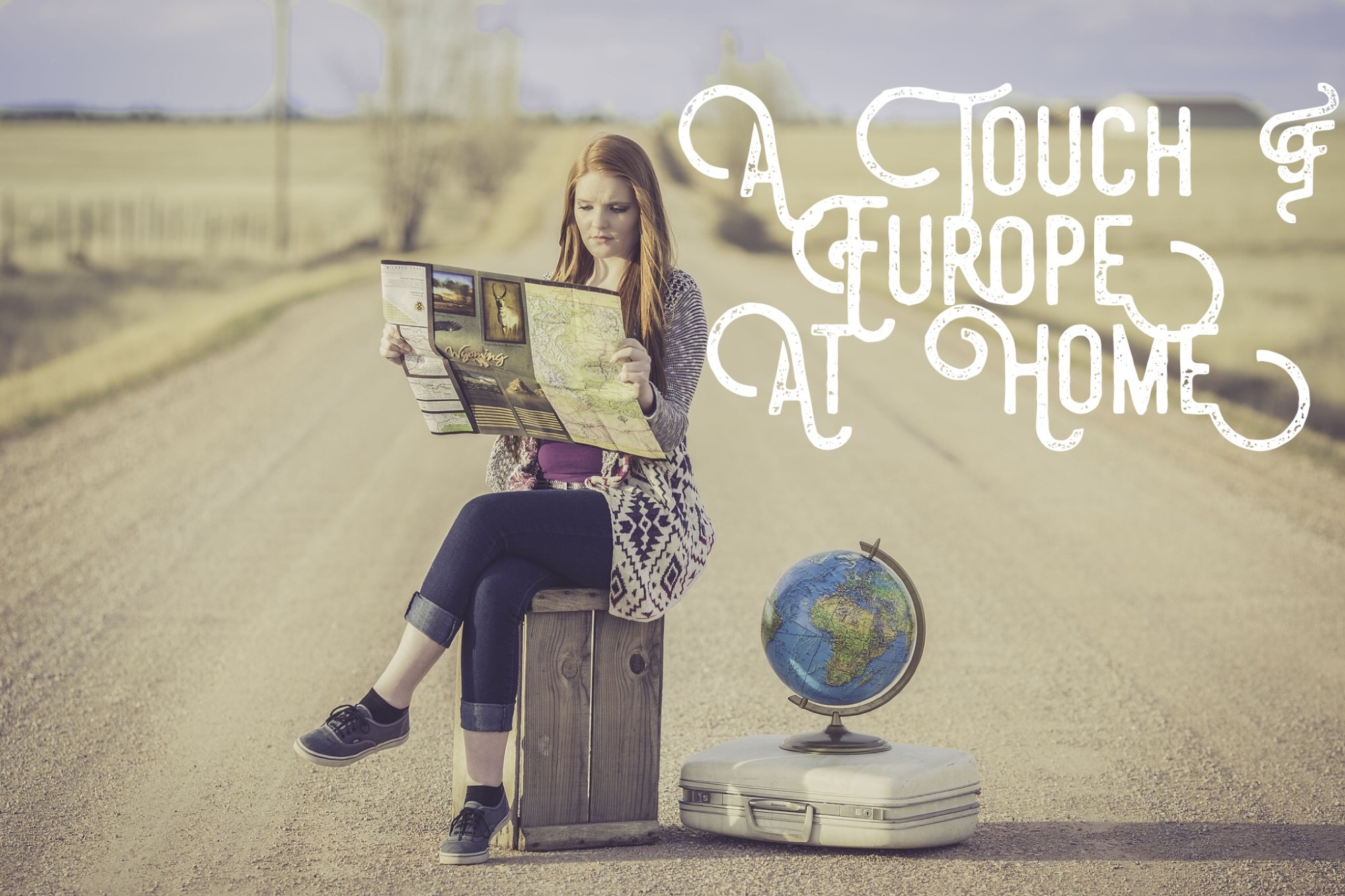 In closing, may I just say, "Merci beaucoup!" I really appreciate your help! With your assistance, I know we can find homes for all 15 students!
Your most grateful friend,
Suzi
Suzi Hersey
Coordinator for Program LEC02
703-475-6368 cell/text
SHersey@yahoo.com /or/
CompassUSA.SuziHersey@yahoo.com
FB & FB messenger: Suzi Sloan Hersey
www.Compass-USA.net
Feb 12, 2019 12:07 PM Central
Suzi. Lemon Drop Love
Hello wonderful peeps!
It's FEBRUARY -- the month we celebrate that thing called LOVE! It's not too late to run to the store and grab your sweetie a card and a rose. But I have to tell you, having Rose oil in my arsenal is PRICELESS. The scent just makes me happy. It's the highest frequency oil that Young Living has which means even if you're grumpy, it's gonna make you feel better! #iwilltakeacase It's not a cheap oil but it's because there are 22 POUNDS of rose petals that go into creating one 5ml bottle of Rose essential oil!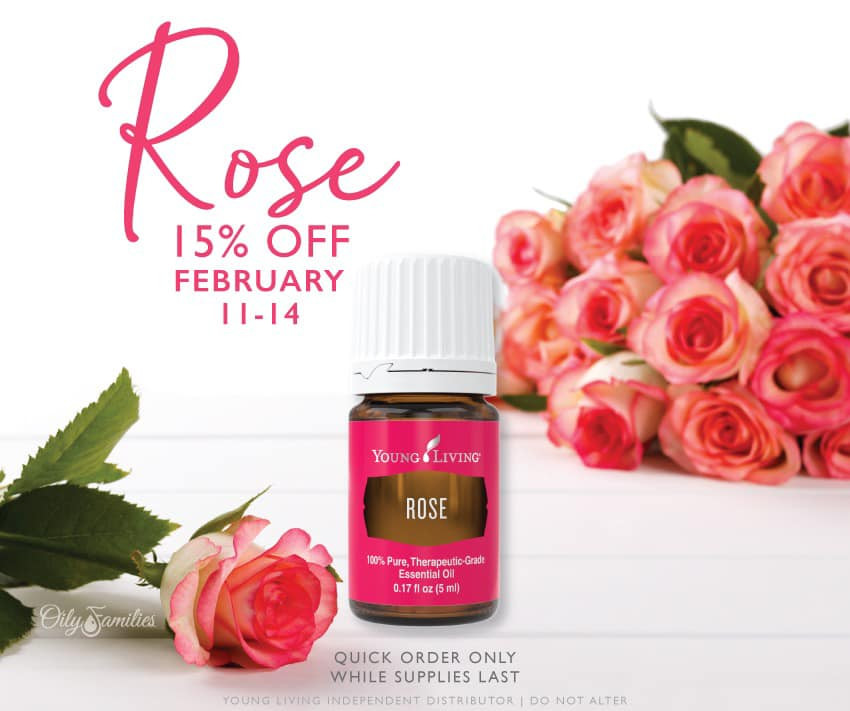 Promotion is available through Thursday, February 14, at 11:59 p.m., MST, Quick Order only, while supplies last.
Item # 3623D / Size: 5 ml / Promotion Wholesale Price: $162.35 / Retail Price: $213.62 / PV: 79.70
As you may know, the beloved oil Ylang Ylang is out of stock but in February it is AVAILABLE as a promo! Not only will you get #allthepromos at the 400PV level worth $161, but you'll also be earning 40-100 Points for future use if you are on Essential Rewards!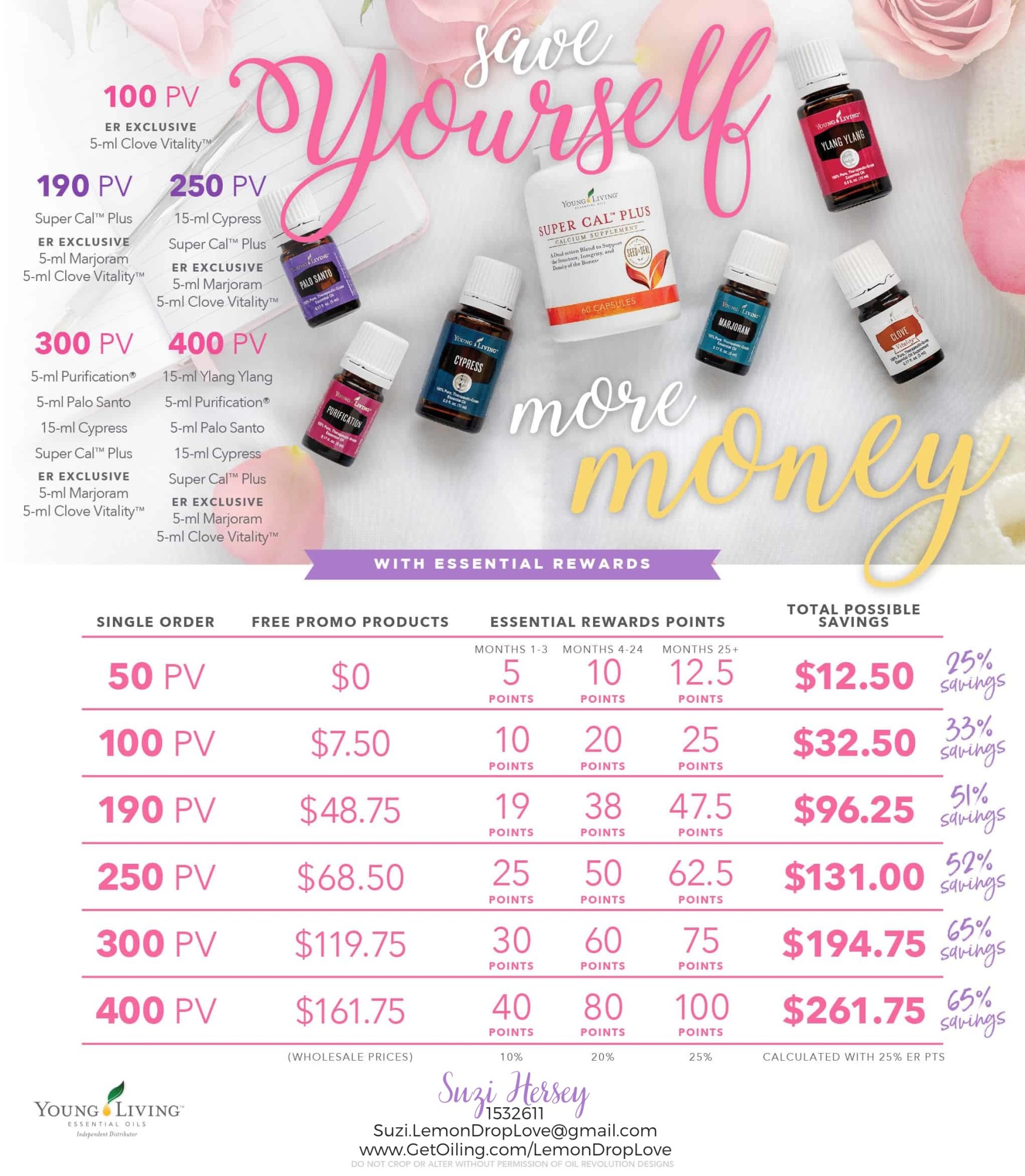 Let's talk BEAUTY since it's the month of romance... My friends just came back from Beauty School in Nashville and they gave us the dish on oils & skin care.
"Here is a DIY recipe from Instagram ylbeautyschool. Another great IG account to follow is savvymineralsbyyl. Follow both for tips, recipes, ideas and more!

Another great place to find some fantastic information is on the beauty section of YL's blog. Did you know that you can match your oils to your skin type and that some essential oils have cleansing properties and other skin benefits? One popular & effective use for oils and skin is promoting a fresh, youthful appearance. (Hello, Frankincense, Royal Hawaiian Sandalwood and Rose!) Isn't it wonderful knowing we can use plants instead of chemicals to care for our skin!
Here are two fantastic articles for you to check out. Click on the link or picture to be directed to the full article.
7 Best Essential Oils to Add to Your Face Lotion

The 6 Best Oils to Cleanse Your Skin

Is winter is HARD on your skin? If it already tends to be dry, this is a difficult season for your largest organ! If you haven't discovered this serum yet, here are some amazing details....

All about Essential Beauty Serum (Dry):
• The Dry Skin formula moisturizes and nourishes dehydrated skin
• The skin benefits are to protect, strengthen, and nourish the skin.
It contains essential oils like Blue Cypress and Lavender, known for their ability to restore the skin's natural moisture balance. It also contains Cedarwood, Myrrh, Clove, Wolfberry, and Royal Hawaiian Sandalwood.
How to Use:
Add 3–5 drops to daily moisturizer and apply gently over face and neck.
For spot treatment, apply serum directly onto the desired area and rub gently into skin. You can even add a roller fitment to the top to make it super easy to apply! You can also use it as a primer for your Savvy Minerals foundation.
Some people even use it as a hair serum, putting a couple drops in their hands, rubbing them together, then pulling their hands through their hair once towel dried.
Add it to any of your other DIY skincare recipes.
It comes in a 15 ml size for $20.75 (Item #3782). You're going to LOVE the silky feel of your skin after using it!"
Thanks, Andrea!
So much great info on skin & essential oils! Thanks, Beauty School attendees! If you'd be interested in attending a Young Living Beauty School, reach out and we can get you the next dates and locations.
Lastly, here's a fun, Valentine's HAPPY for you from the creators of Essential Oil Style. This is a
FREE downloadable
that just shows your love of oils & kisses & Valentine's wishes! While you are there, you might want to browse the fun and sassy designs that these guys dream up!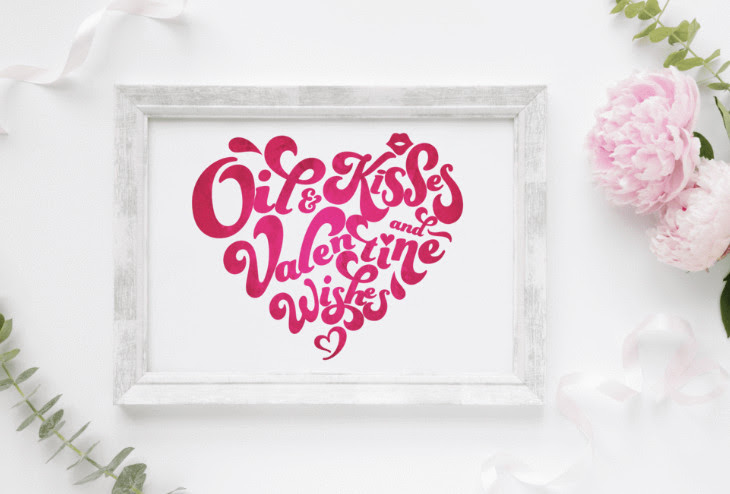 Happy Valentines Day, wonderful peeps!
Suzi