Jan 11, 2019 12:55 PM Central
Suzi. Lemon Drop Love
Well hello wonderful peeps & HAPPY NEW YEAR!
We hope you had a happy holiday season with your loved ones and are ready for a big year ahead! Do you pick a Word for the year? Mine is PURPOSE in 2019! I need to be more intentional with my time, my resources, and my outlook. I am running my thoughts and decisions this year using this filter! How about you? I'd love to hear if you have a word and what it is!
CBD OIL?!?!
As many of you know, Young Living let a large cat out of a bag in late 2018 about CBD oil. We do NOT have any more info as of now, but we have heard it is going to be revOILutionary because as you have heard, Gary Young always said that he only made a product for a purpose and not a profit. And the same is true with this release. Please bear with us as we are all impatient to learn more about such an incredible addition to Young Living's product offerings... As soon as we have more info we will make sure to let you know!
In the meantime, Let's talk RES-OIL-UTIONS for the New Year! YL has released for the month of January two sets that will help you from the inside out:
There is also the Fresh Start Kit with 3 supplements:
Are you ready to have the most amazing start to 2019?
Buckle up, because Young Living is offering the Desert Mist Premium Starter Kit (English & Spanish Version) for 10% offbeginning today, Fri, Jan 11 at 8 a.m. MST thru Mon, Jan 14 at 11:59 p.m. MST. Just $144!!!
➡️ NOTE: This promotion is only on Desert Mist Diffuser Kits and NO other diffuser kits, Thieves, Savvy, or Ningxia Red Kits.
Let's Talk the Eight Great Reasons why you need to order /or/ share this promotion!
1. Every room in your home needs a diffuser! #aimirite
2. Great time to restock all the oils that came in your original starter kit! #morestressaway #morefrank
3. Diffusing essential oils will help promote clarity and focus as you work to accomplish #allthethings in 2019.
4. You can share this deal with all your friends and get a thank you check for every new member who gets a kit during these 4 days #helloxmasbills
(Must have a 50 PV personal order to qualify.)***
5. You can enroll your spouse, if you haven't already, and get paid for doing so! #giftforyourhoney #intheory
Must have a 50 PV personal order to qualify.)***
6. Have a kit to take to work and one to keep at home!!! #oilseverywhere
7. A premium starter kit would make a great housewarming, new parent, or wedding gift. #perfectgiftforall
8. A new Desert Mist diffuser will spark joy in your home. #morejoy
***Also, if you sign up a New Member and he/she enrolls with Essential Rewards at the time of sign up, you will be eligible to receive the $15 ER Enrollment Bonus. However, the new member will need to add a product of at least 10 PV to their initial order to make overall total 100 PV. And put in a 100 PV ER order their 2nd month, as well.
JANUARY PROMOS
Remember you can always qualify for the monthly promos when you reach 100 PV (on Essential Rewards), 190 PV, 250 PV, or 300 PV. You can qualify once on ER and once on Quick Order.
Wishing you a wonderful weekend!
Suzi
Dec 8, 2018 08:35 AM Central
Suzi. Lemon Drop Love
Hello wonderful peeps,
December is in FULL SWING and Young Living wants to make sure you get your packages under the tree before Christmas. Please note the Shipping Schedule to be able to make your Red Hat / White Beard deadline...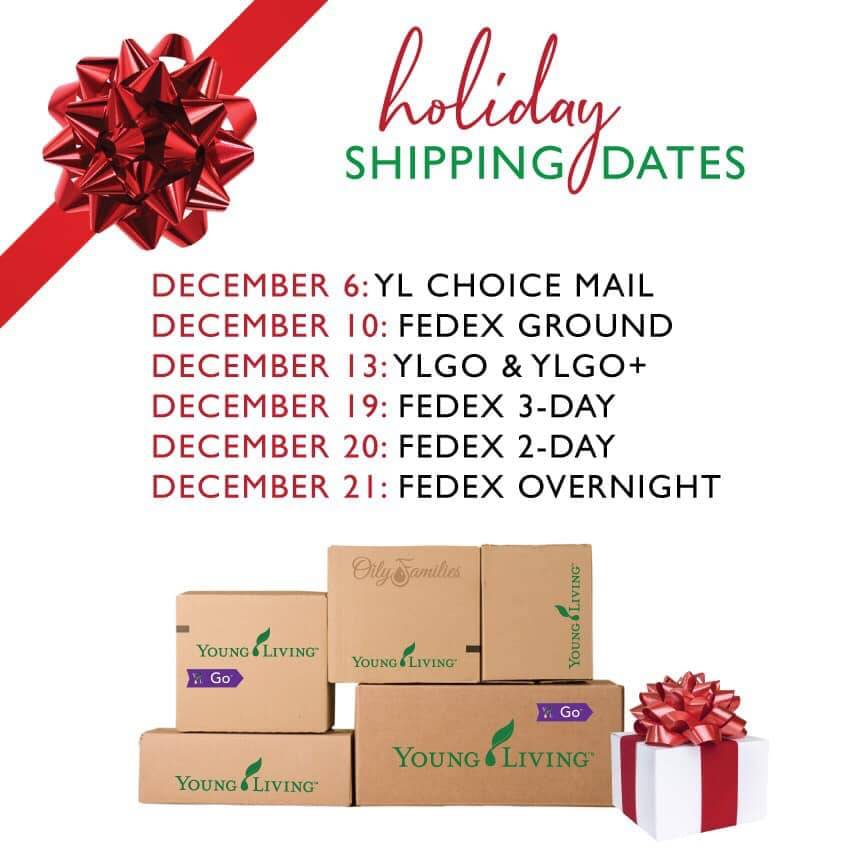 DECEMBER YOUNG LIVING PROMOS
As you fill your boxes, keep in mind the FREE OILS you can get at the 100 PV, 250 PV, 300 PV, and 400 PV levels. Remember, only Essential Rewards members can get the ER-only oils at 100 PV & 250 PV. Use your YL GO and YL GO+ subscription to get FREE SHIPPING!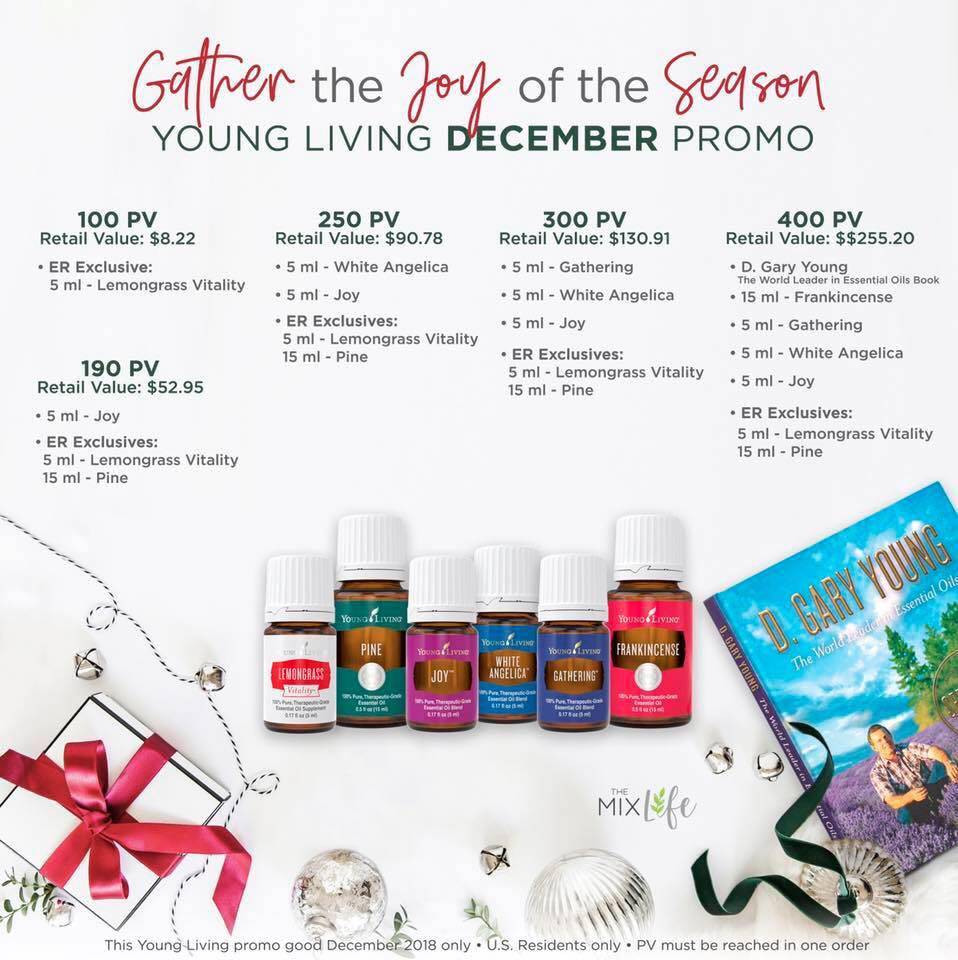 Let's talk about fun ways to use YL in your decor to make your home festive & uplifted...
Did you get the Christmas diffuser ornament in last month's PV Promotion? There are so many ways to display this beautiful ornament in your home, office, rear-view mirror...to enjoy the wonderful scents of the holiday season.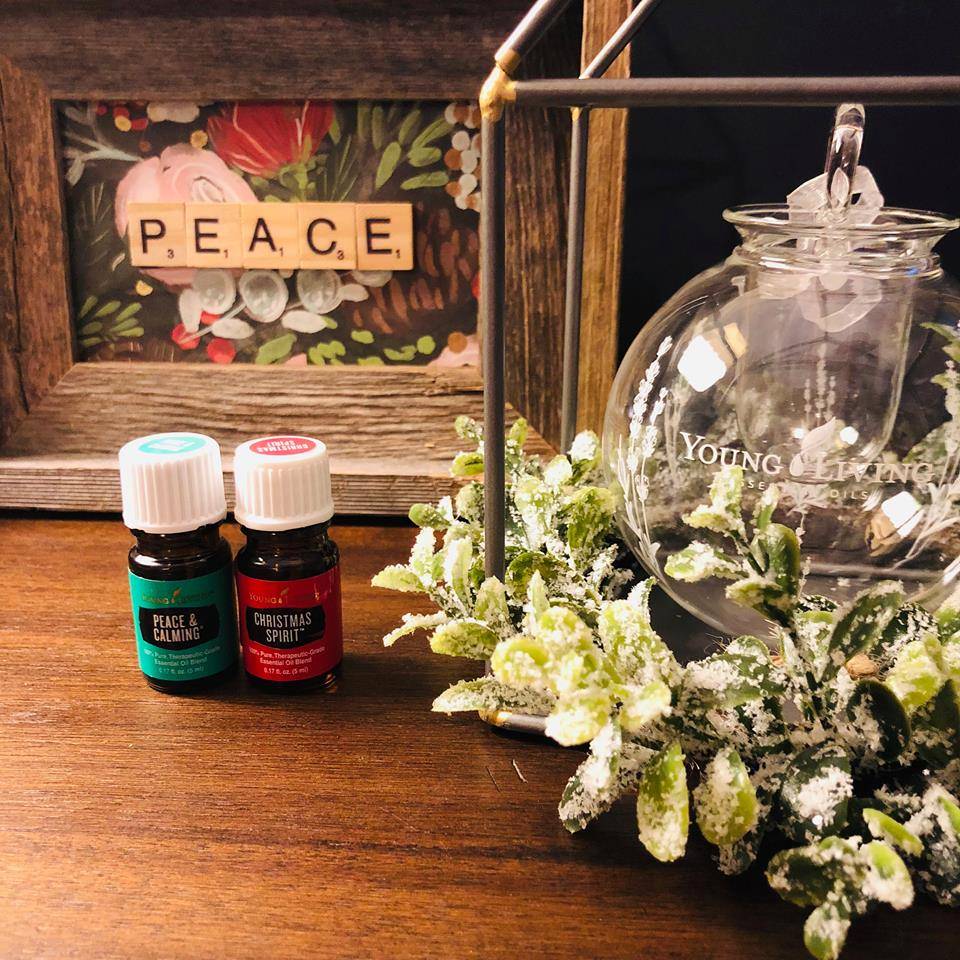 Find & photocred Julie Eskridge of Wellspring of Hope!
P.S. The little metal house that is holding the ornament below can be found at the Target Dollar Spot for $3.
Didn't get the ornament last month? Recipe With Essential Oils (I absolutely LOVE this website) has a great DIY ornament that would be great for you and your kids to make for gifts as well as adorn your tree. (If Young Living has extra inventory of these ornaments, they MAY have a flash sale. Stay tuned....)

Want your home to smell like the H-OiL-iDaYs!?!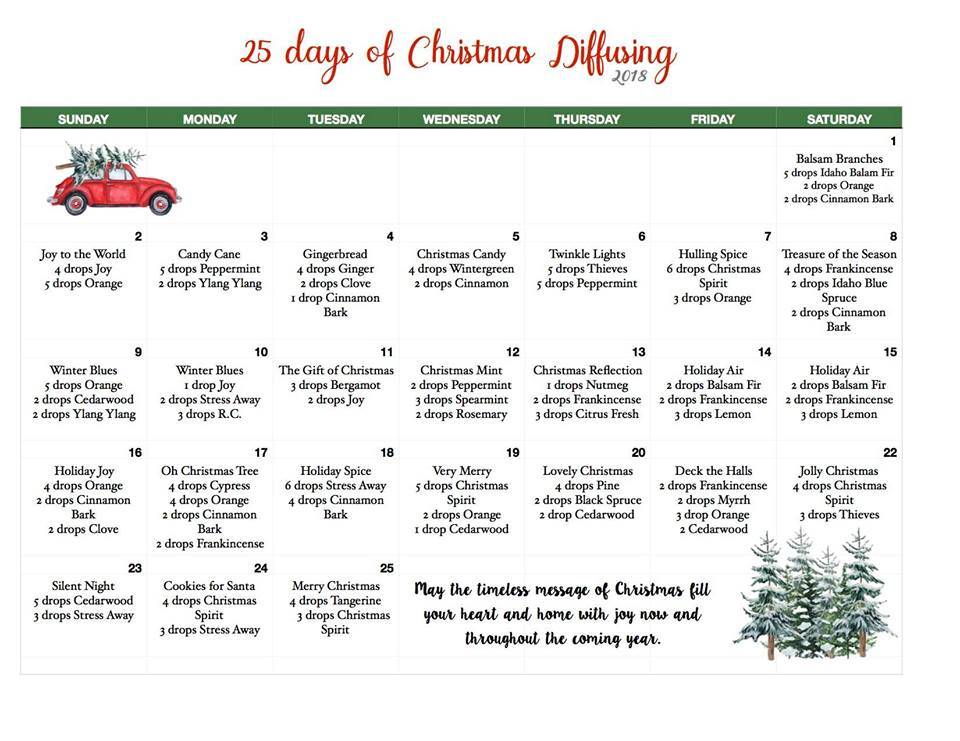 Did you know you can change any Diffuser Recipe to a Room Spray just by doubling the recipe for a 2oz spray bottle? You will want to add some Witch Hazel or Vodka to the bottle (a splash will do) and then the oils. Then fill the rest of the bottle -- not to the very top because you have to add your spray mechanism! Then screw on the sprayer, shake well, and have fun with your label! You can use decorative duck tape, a pre-made label, a glass/metal marker, or even a piece of paper and tape on with transparent / package tape. Happy Holidays!

I don't want to alarm you but 2019 is around the corner. GASP. In order to put our best foot forward in the New Year, our team is holding a 30 Day NingXia Red Challenge! You've heard us sing the praises of the benefits of Ningxia Red and now we're issuing a challenge with the chance to win some pretty awesome prizes! The bonus??? You're going to love how good you feel!!!

All you need to do to participate is drink 2 oz. (or more) of Ningxia Red each day for 30 days, starting January 1st - perfectly coinciding with your health & wellness New Year's resolutions. We want to support you in reaching your goals and we know Ningxia Red is an amazing way to do that!

We'll have a group on FB that you can join if you're participating, which will enable you to take part in some fabulous giveaways. Not on FB? No problem! We have a solution for you!

Send one of the Team Leaders a message and let us know you want to be in this challenge, then get your Ningxia Red ordered in time to arrive for our January 1st kick off! (30 single packets is an easy way to order the perfect amount of Ningxia for the challenge and ensures that it won't freeze and break the glass bottles in transit in these winter temperatures.) Team Leaders include Christee Brindzik, Holly Schoenhofff, Marcia Miller, Suzi Hersey, & Vickie Vo -- as well as others in our greater team led by Andrea Johanson & Tammy Walton who are interested in helping their customers feel their best from the inside out!

***We'll be doing some groups buys in various areas, so check to see if you can join in and get free shipping! (We're taking advantage of our YL Go subscription and shipping as much Ningxia Red as we'd like - for FREE!!!)
Have a wonderful month, friends! BE Present! May you experience the love and joy of the season that bears His name!
Suzi