Jun 12, 2019 11:09 AM Central
Suzi. Lemon Drop Love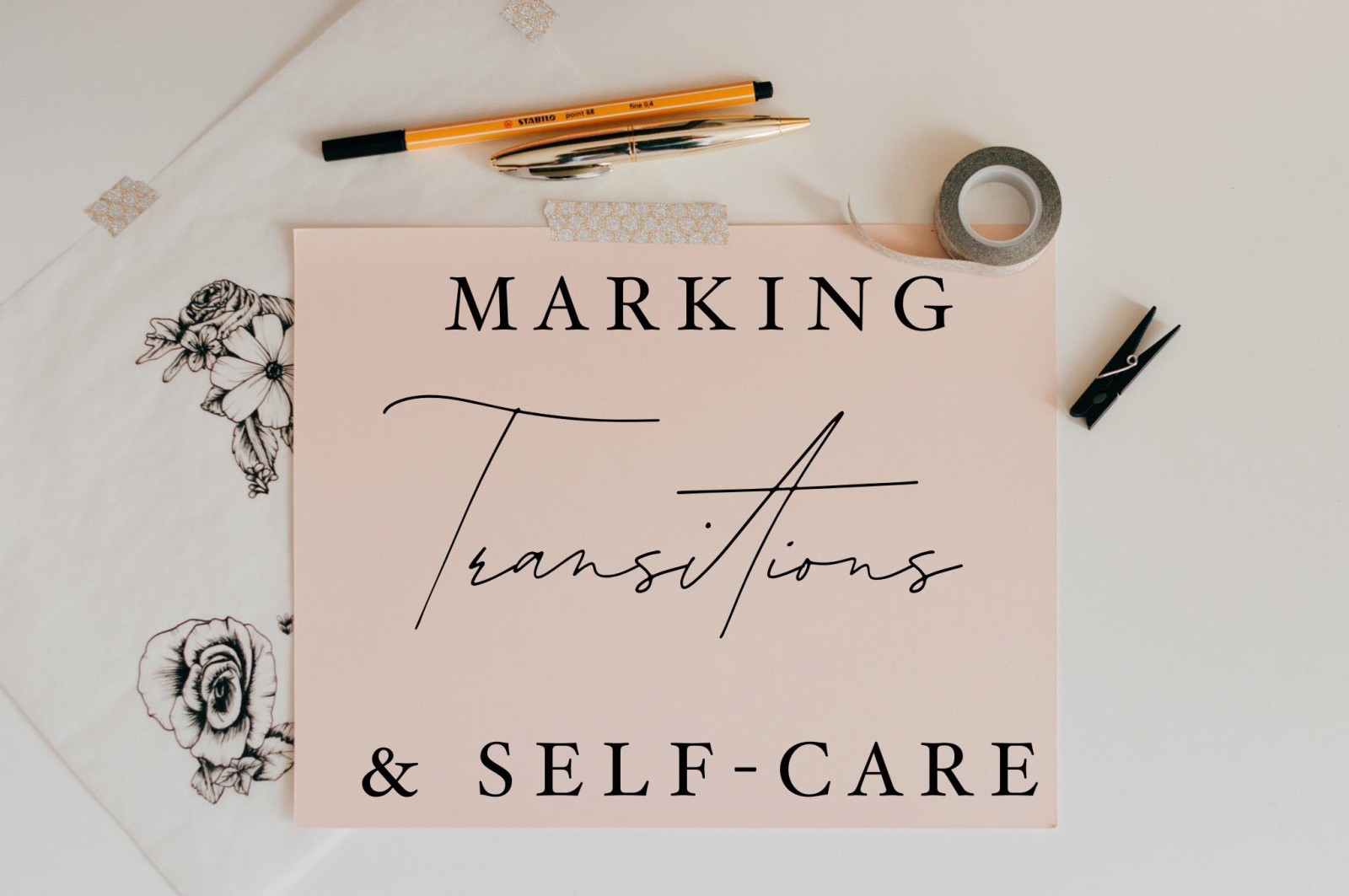 Hello wonderful peeps!
Happy Summer! School is OUT for many of us and Graduation 2019 means we officially gave a high school graduate in our house!!!! Last week my oldest graduated high school! The range of emotions that I experienced during that time were unbelievable— and perhaps naively—unexpected! I felt like I was a character in a novel (or maybe soap opera) complete with drama, suspense, crisis, resolution, celebration, and then the necessary recovery! (My boy is the one getting his diploma in the middle, not hugging the Superintendent of our county schools! hahaha)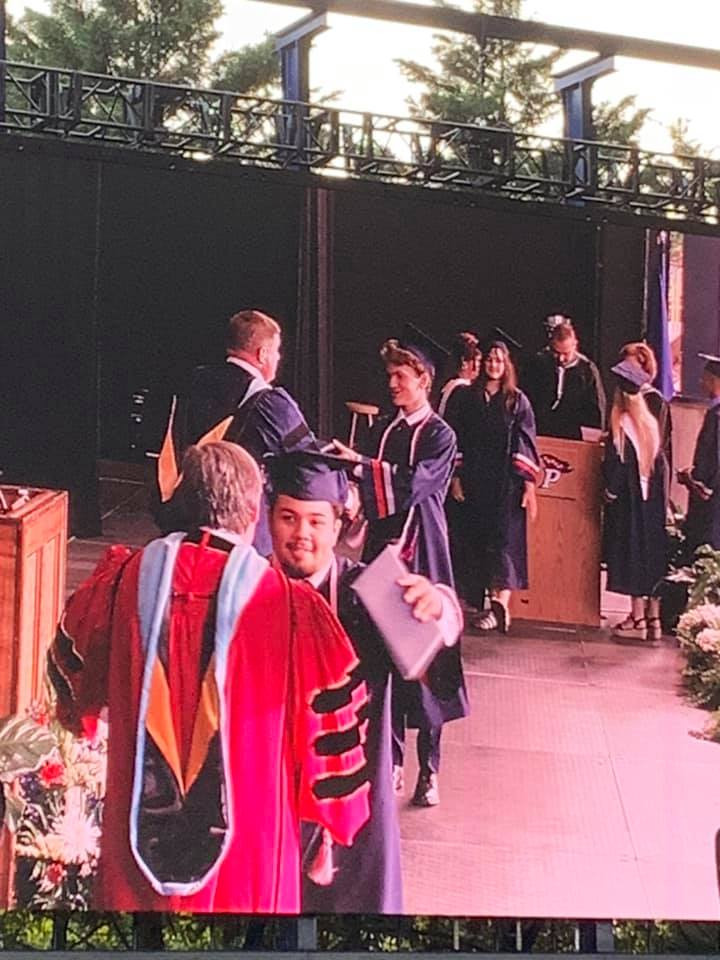 Maybe you aren't participating in a graduation this season in your life, but whether you have a major event happening that's big or even small, supporting your emotional well-being is crucial. We love those pretty bottles... but they don't do you much good if you don't bring them with you when & where you need them!
Carrying your oils
One of our Platinum Team Leaders, Andrea Johanson, recently shared an easy & convenient way to carry her own essential oils: "I'm often asked how I carry my oils when I'm traveling or just out and about. One of the things I've used for years (you can see it's well loved) is this tiny case that technically holds 8 of the 5/8 dram sized bottles, but I fill it with a whole lot more. It's a great way to carry all of my favorites without all of the weight! I got mine at
Life Science Publishing
." Thanks, Andrea!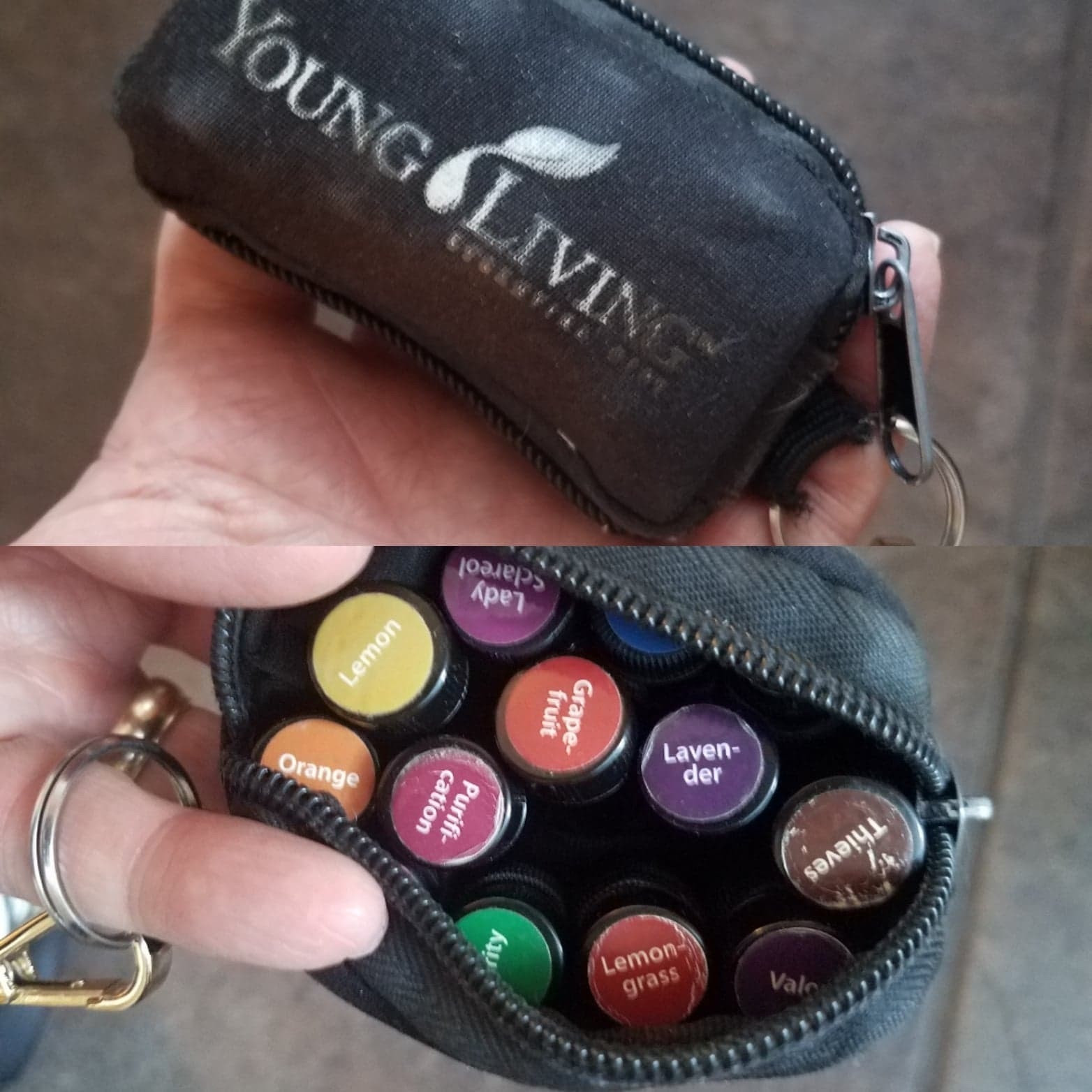 Speaking of
Life Science Publishing
, which is a company with resources for Young Living customers, they are currently running a fabulous SALE on ALL of their products! Including the little carrying case mentioned above! This sale is taking place now through Convention (in July) and get this -- there are products that are over 30% off. If you are a preferred member you get an additional 20% off!
www.DiscoverLSP.com
SLEEP
Sleep is a HUGE factor in stressful times. Do you struggle with your mind churning? I love diffusing a calming blend on my nightstand. Currently my favorite is Sleepyize + Awaken! (Sounds crazy but Awaken is a blend is to help me dream! And Yes! Sleepyize... the KidScents oil!) Try it! Here are some other options...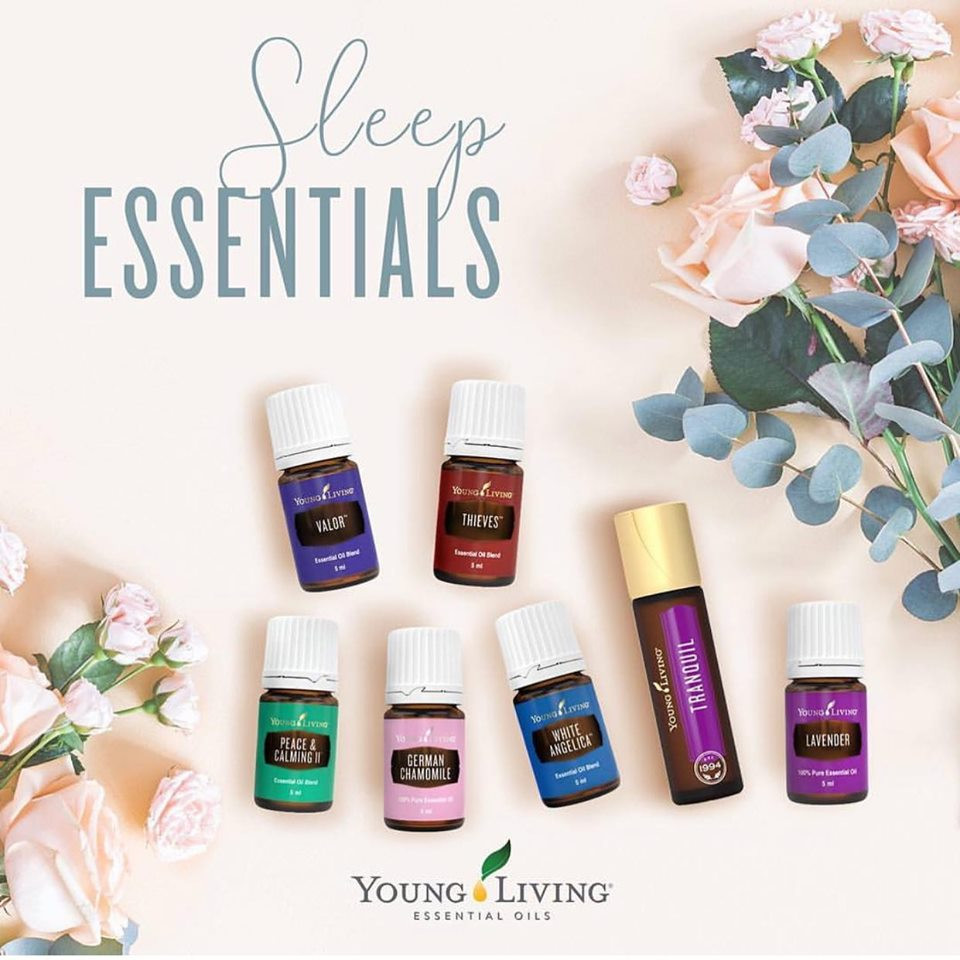 R e l a x and C a l m
Another way I love to float off into la-la-land is using the Calm app. Download it for free (app purchase not required and you don't need to sign up for the free trial), just use the Scenes -- which have multiple options from beaches to rain to wind plus background music or nature sounds. You can set it to play for 15 minutes or more outside the app and adjust the volume!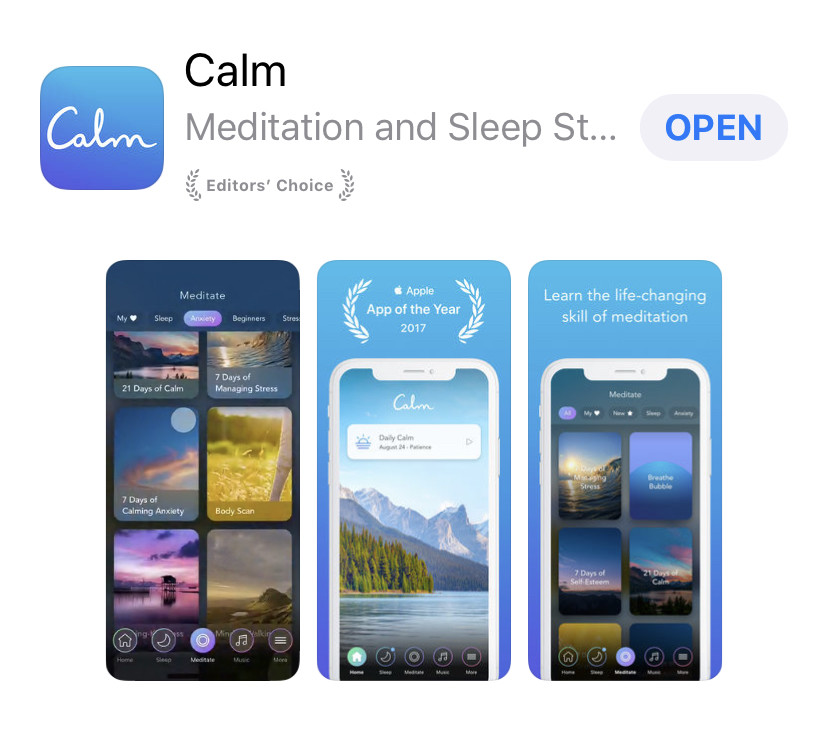 Listen to your body!
When you're stressed many times we don't listen to how much we need to eat—or when we need to stop eating! I had to use DiGize multiple times during the week with company in town and meals at unusual times! Did you know that DiGize is also for emotions? For me, I prefer to put a drop under my tongue (sublingually) and then drink a small glass of water. However, you can also apply to your stomach or liver or kidney, or if that's too odoriferous, layer Peppermint on top of it (making sure to WASH your hands well after so you don't touch your eyes or little ones with that hot oil). If nothing else, apply to the bottoms of your feet and put on socks!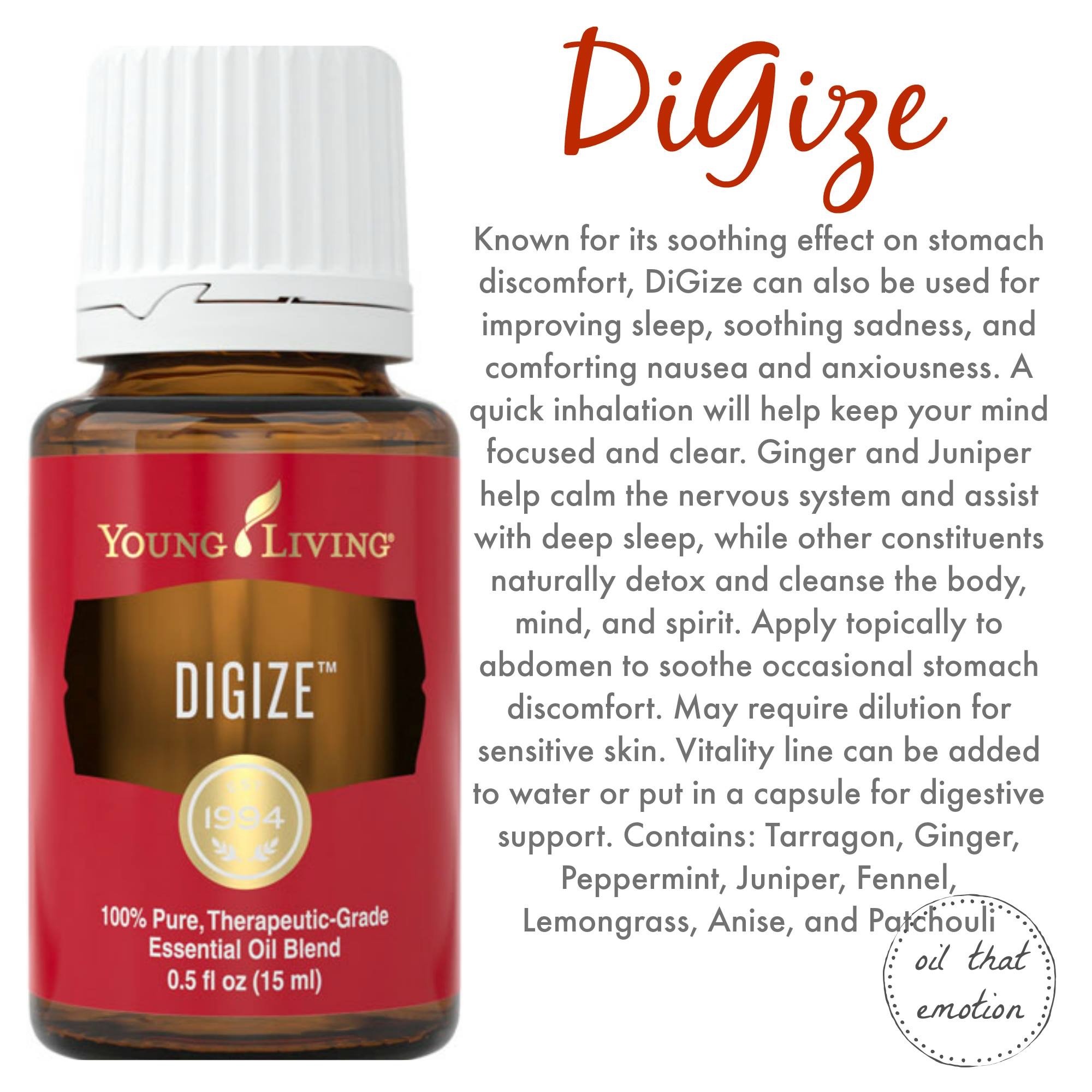 Education Corner
Last week one of our knowledgeable Silver Leaders, Vickie Vo, taught a short 30 minute Zoom video class on the Top 10 Oils Under $25 that Young Living offers. I picked up some fun uses for oils I thought I knew all about... Surprise! There's always something new we can learn! Below you'll find a link to the recording, as well as the handout Vickie created. You can read the graphic, but really, spend 30 minutes and listen to some fabulous tips!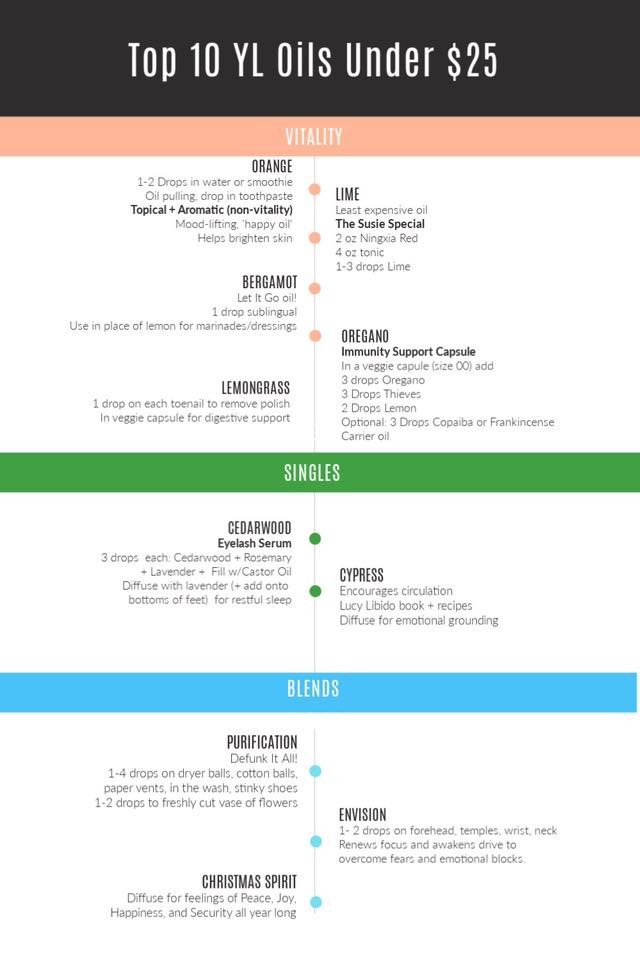 Before I go, I wanted to leave you with some fun Summer Diffuser Blends!
Remember -- you can always make these into a room spray! Just grab your 2 oz spray bottle, pick a diffuser recipe and double the drops. Then add 0.5 oz of vodka or witch hazel to the bottle, and top with distilled water. Make sure you shake the bottle before each use!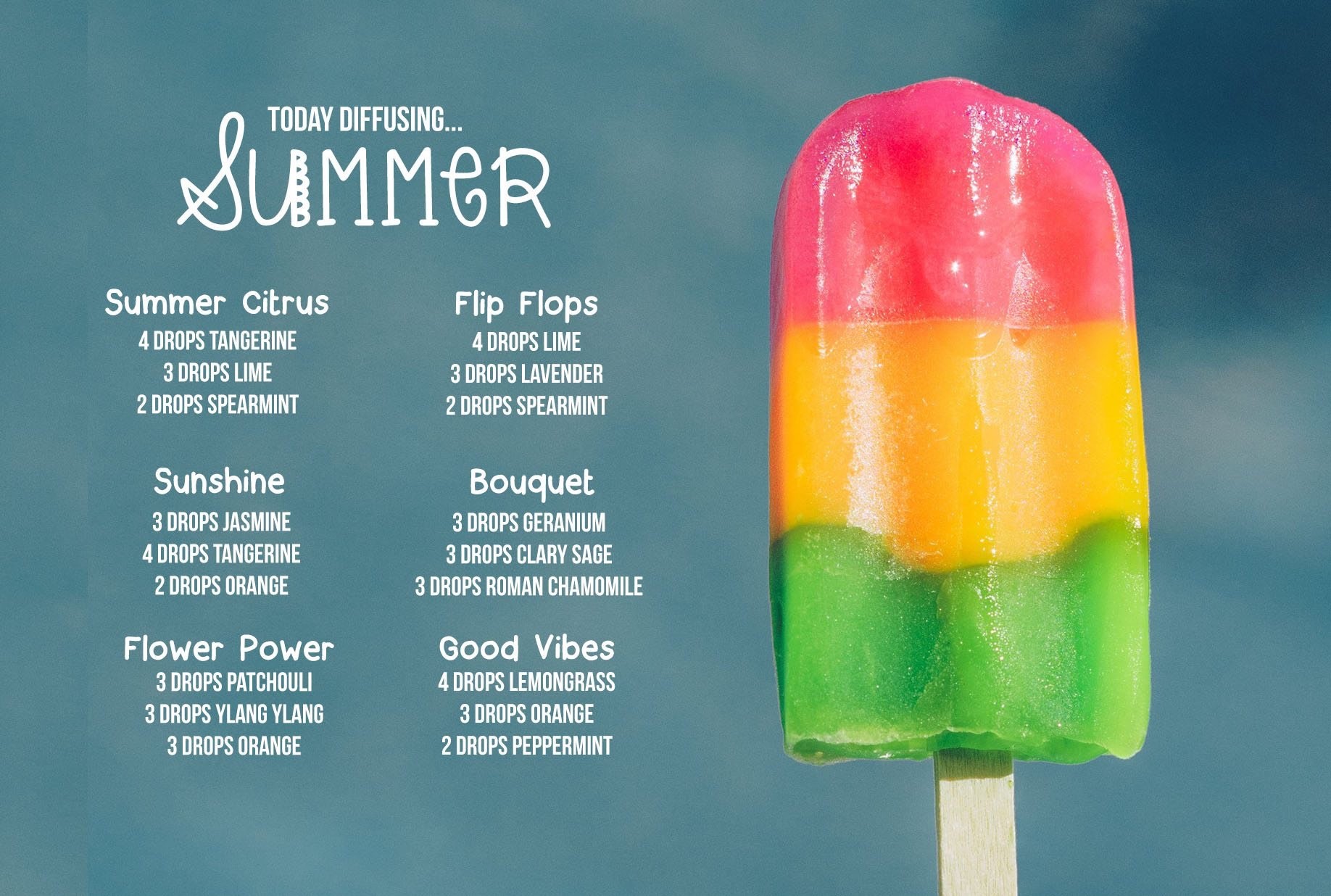 I hope these are some fun & new tips for you to get through some high stress days or nights. Let me know if you try one of these ideas!
Have a great week!
Suzi
Young Living Essential Oils
Oily Educator & Gold Team Leader
Independent Distributor #1532611
Feb 12, 2019 12:07 PM Central
Suzi. Lemon Drop Love
Hello wonderful peeps!
It's FEBRUARY -- the month we celebrate that thing called LOVE! It's not too late to run to the store and grab your sweetie a card and a rose. But I have to tell you, having Rose oil in my arsenal is PRICELESS. The scent just makes me happy. It's the highest frequency oil that Young Living has which means even if you're grumpy, it's gonna make you feel better! #iwilltakeacase It's not a cheap oil but it's because there are 22 POUNDS of rose petals that go into creating one 5ml bottle of Rose essential oil!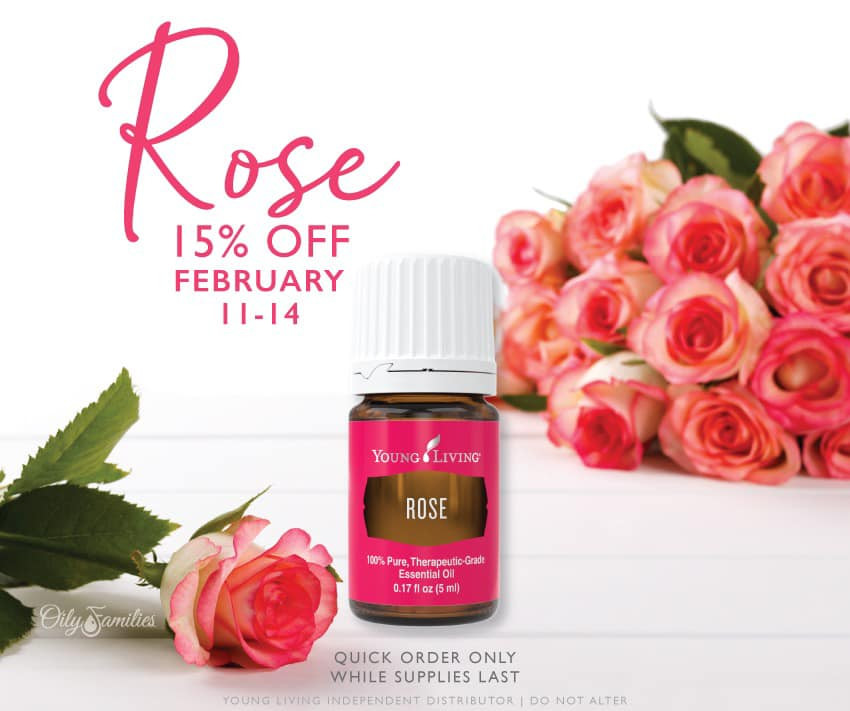 Promotion is available through Thursday, February 14, at 11:59 p.m., MST, Quick Order only, while supplies last.
Item # 3623D / Size: 5 ml / Promotion Wholesale Price: $162.35 / Retail Price: $213.62 / PV: 79.70
As you may know, the beloved oil Ylang Ylang is out of stock but in February it is AVAILABLE as a promo! Not only will you get #allthepromos at the 400PV level worth $161, but you'll also be earning 40-100 Points for future use if you are on Essential Rewards!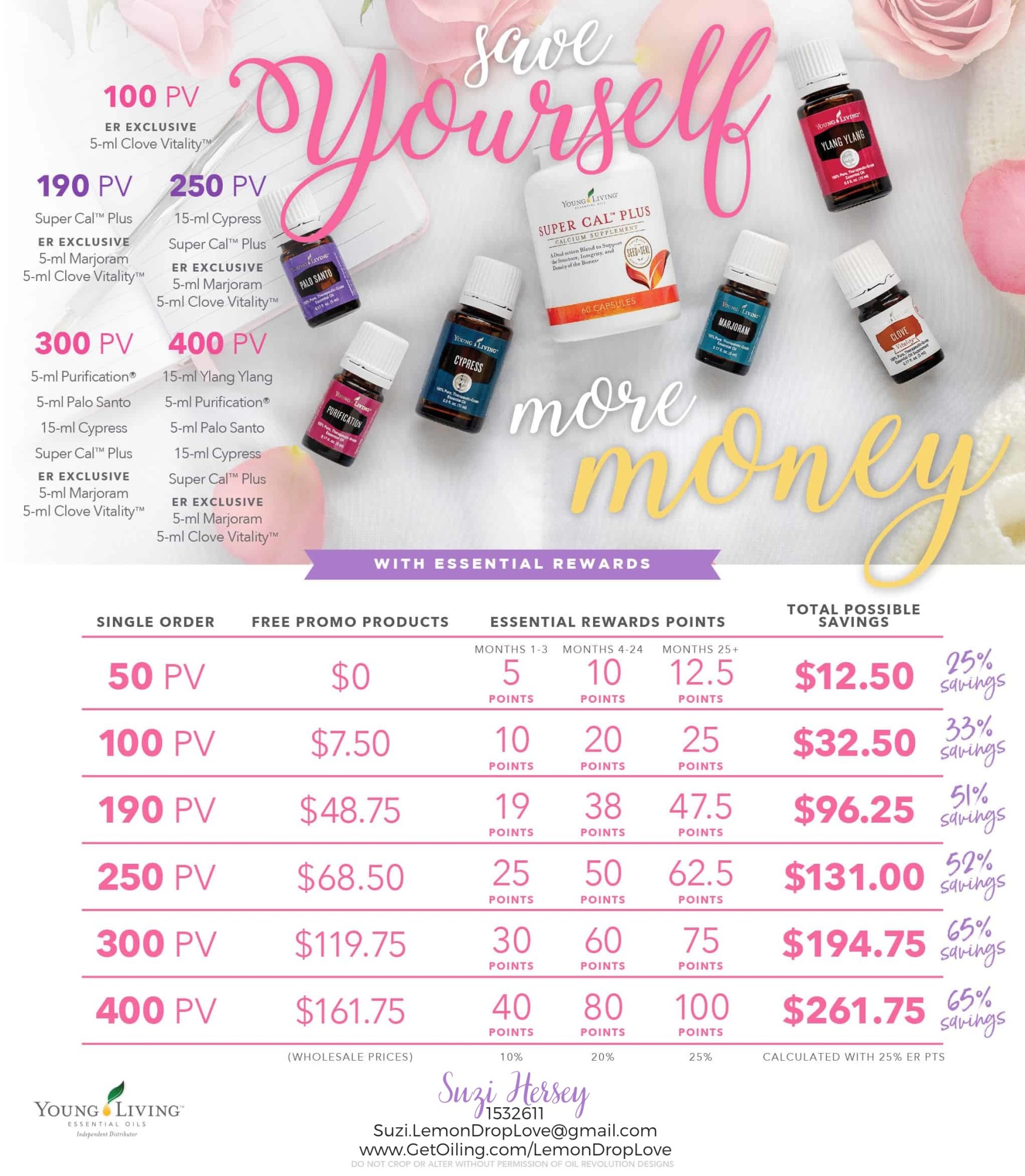 Let's talk BEAUTY since it's the month of romance... My friends just came back from Beauty School in Nashville and they gave us the dish on oils & skin care.
"Here is a DIY recipe from Instagram ylbeautyschool. Another great IG account to follow is savvymineralsbyyl. Follow both for tips, recipes, ideas and more!

Another great place to find some fantastic information is on the beauty section of YL's blog. Did you know that you can match your oils to your skin type and that some essential oils have cleansing properties and other skin benefits? One popular & effective use for oils and skin is promoting a fresh, youthful appearance. (Hello, Frankincense, Royal Hawaiian Sandalwood and Rose!) Isn't it wonderful knowing we can use plants instead of chemicals to care for our skin!
Here are two fantastic articles for you to check out. Click on the link or picture to be directed to the full article.
7 Best Essential Oils to Add to Your Face Lotion

The 6 Best Oils to Cleanse Your Skin

Is winter is HARD on your skin? If it already tends to be dry, this is a difficult season for your largest organ! If you haven't discovered this serum yet, here are some amazing details....

All about Essential Beauty Serum (Dry):
• The Dry Skin formula moisturizes and nourishes dehydrated skin
• The skin benefits are to protect, strengthen, and nourish the skin.
It contains essential oils like Blue Cypress and Lavender, known for their ability to restore the skin's natural moisture balance. It also contains Cedarwood, Myrrh, Clove, Wolfberry, and Royal Hawaiian Sandalwood.
How to Use:
Add 3–5 drops to daily moisturizer and apply gently over face and neck.
For spot treatment, apply serum directly onto the desired area and rub gently into skin. You can even add a roller fitment to the top to make it super easy to apply! You can also use it as a primer for your Savvy Minerals foundation.
Some people even use it as a hair serum, putting a couple drops in their hands, rubbing them together, then pulling their hands through their hair once towel dried.
Add it to any of your other DIY skincare recipes.
It comes in a 15 ml size for $20.75 (Item #3782). You're going to LOVE the silky feel of your skin after using it!"
Thanks, Andrea!
So much great info on skin & essential oils! Thanks, Beauty School attendees! If you'd be interested in attending a Young Living Beauty School, reach out and we can get you the next dates and locations.
Lastly, here's a fun, Valentine's HAPPY for you from the creators of Essential Oil Style. This is a
FREE downloadable
that just shows your love of oils & kisses & Valentine's wishes! While you are there, you might want to browse the fun and sassy designs that these guys dream up!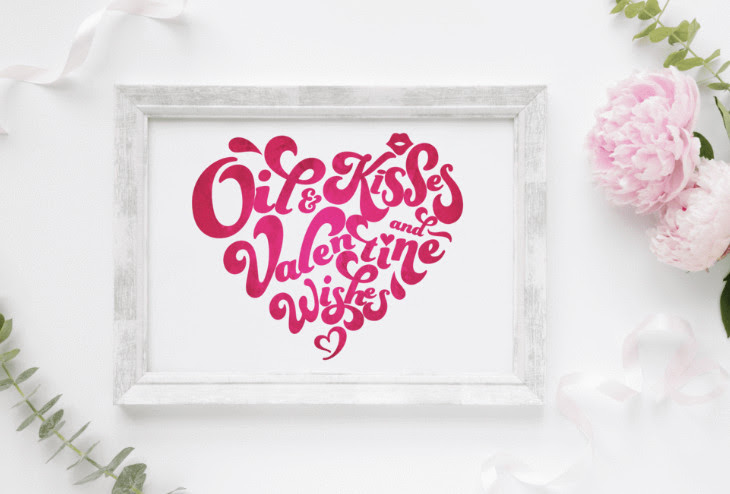 Happy Valentines Day, wonderful peeps!
Suzi