11/19/2017 06:30 PM Central
Clay diffusers are a wonderful way to add festive aromas to your home and office. During the holidays warm aromas like cinnamon and Christmas Spirit smell amazing. Christmas tree ornaments with Pine make that artificial tree come to life. And it's so easy!
If you can make cookie cut-outs, you can make clay diffusers.
Today I'm preparing clay diffusers for a kid's class we're hosting in a few weeks. The children will turn these plain ornaments into works of art.
Clay. I used paintable white Air-Dry-Clay by Crayola
Assorted cookie cutters. I used an assortment of holiday and fun shapes.
Rolling pin
Drying rack
Disposable drinking straw
Essential oil
OPTIONAL: Paint, ribbon, glitter, glue, buttons

Knead clay until smooth and pliable.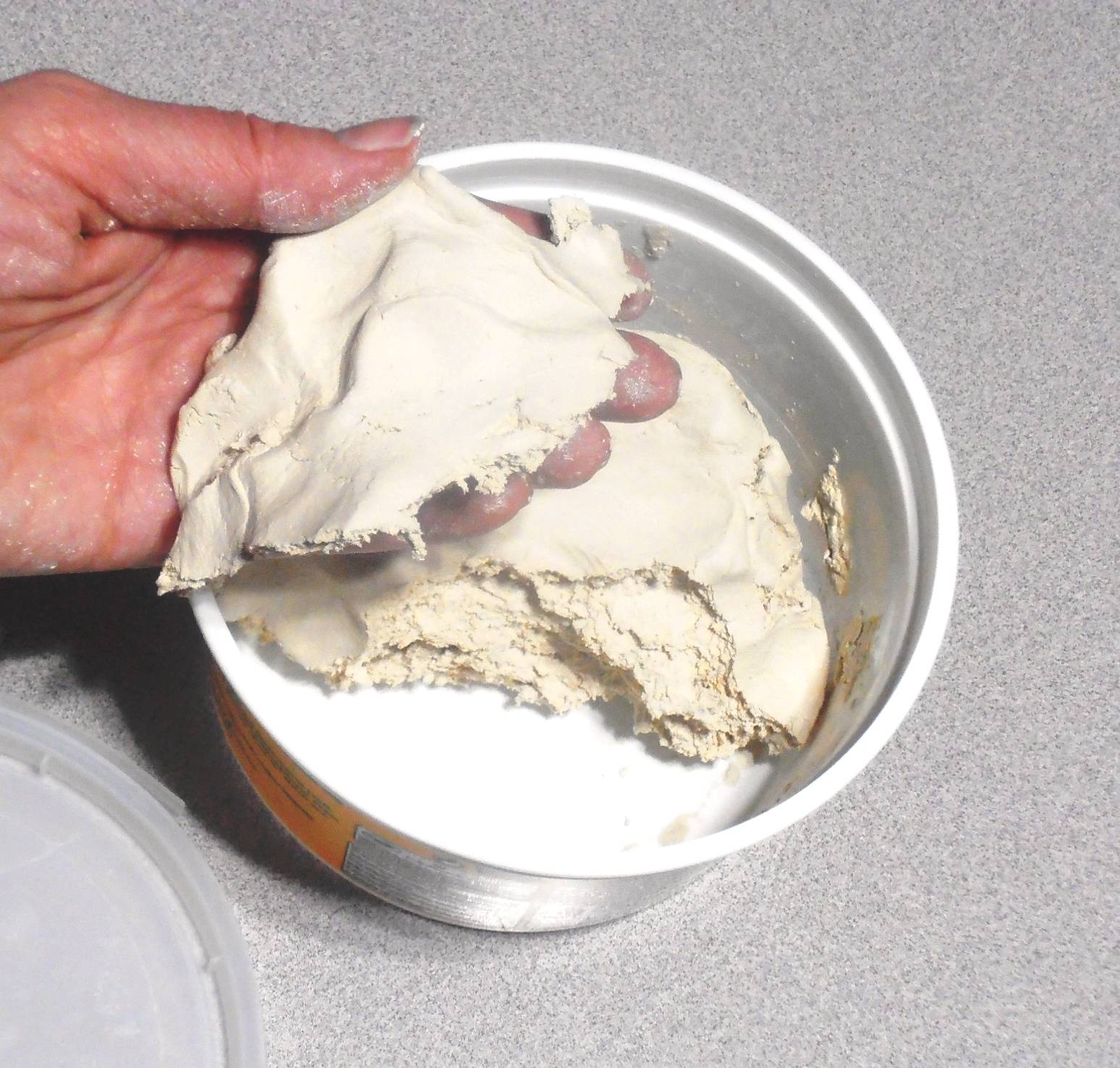 Place clay between sheets of wax paper and roll gently and firmly to desired thickness. The wax paper keeps it from sticking to the counter and the rolling pin!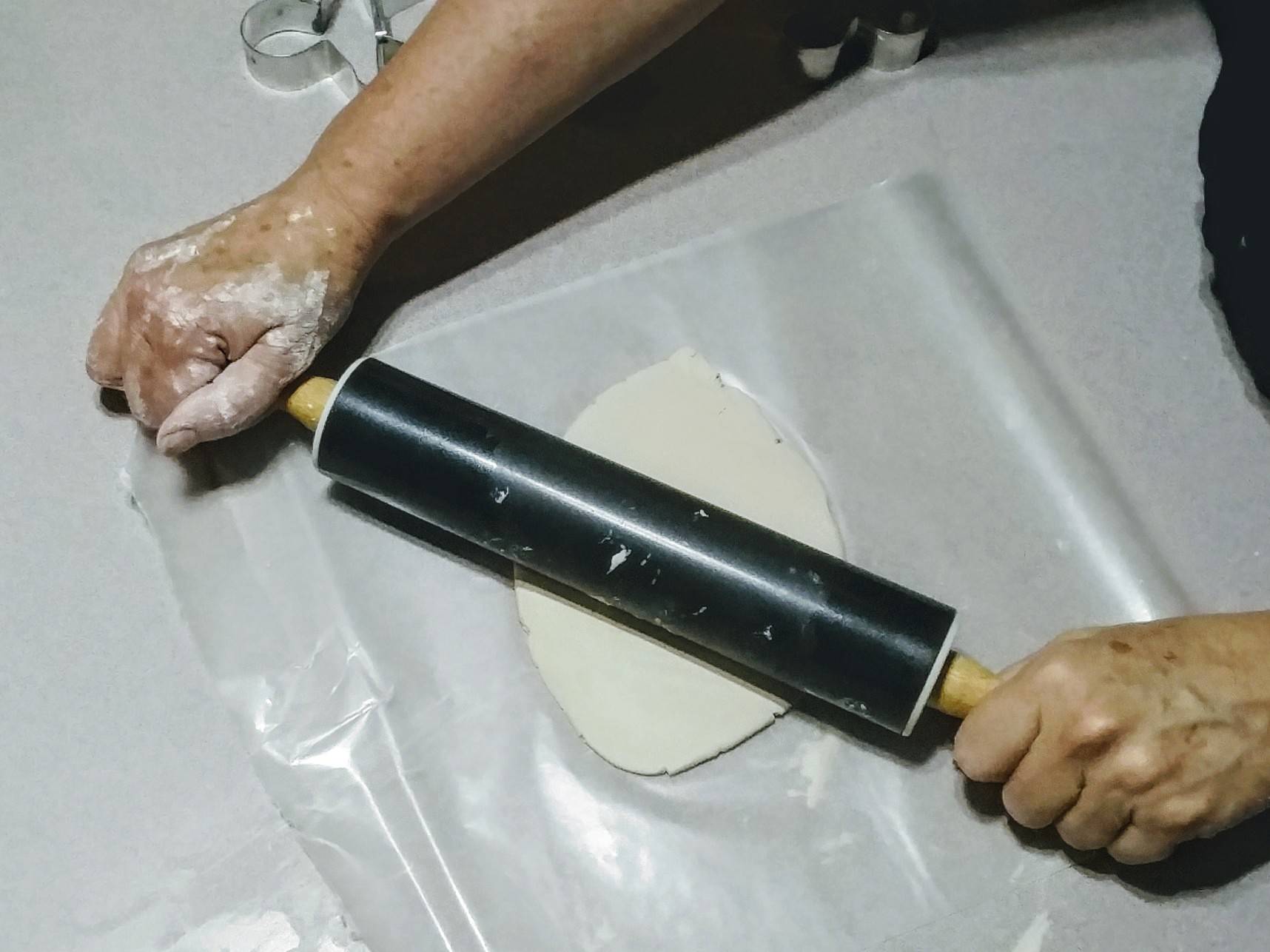 Select cookie cutter and press it firmly into the clay.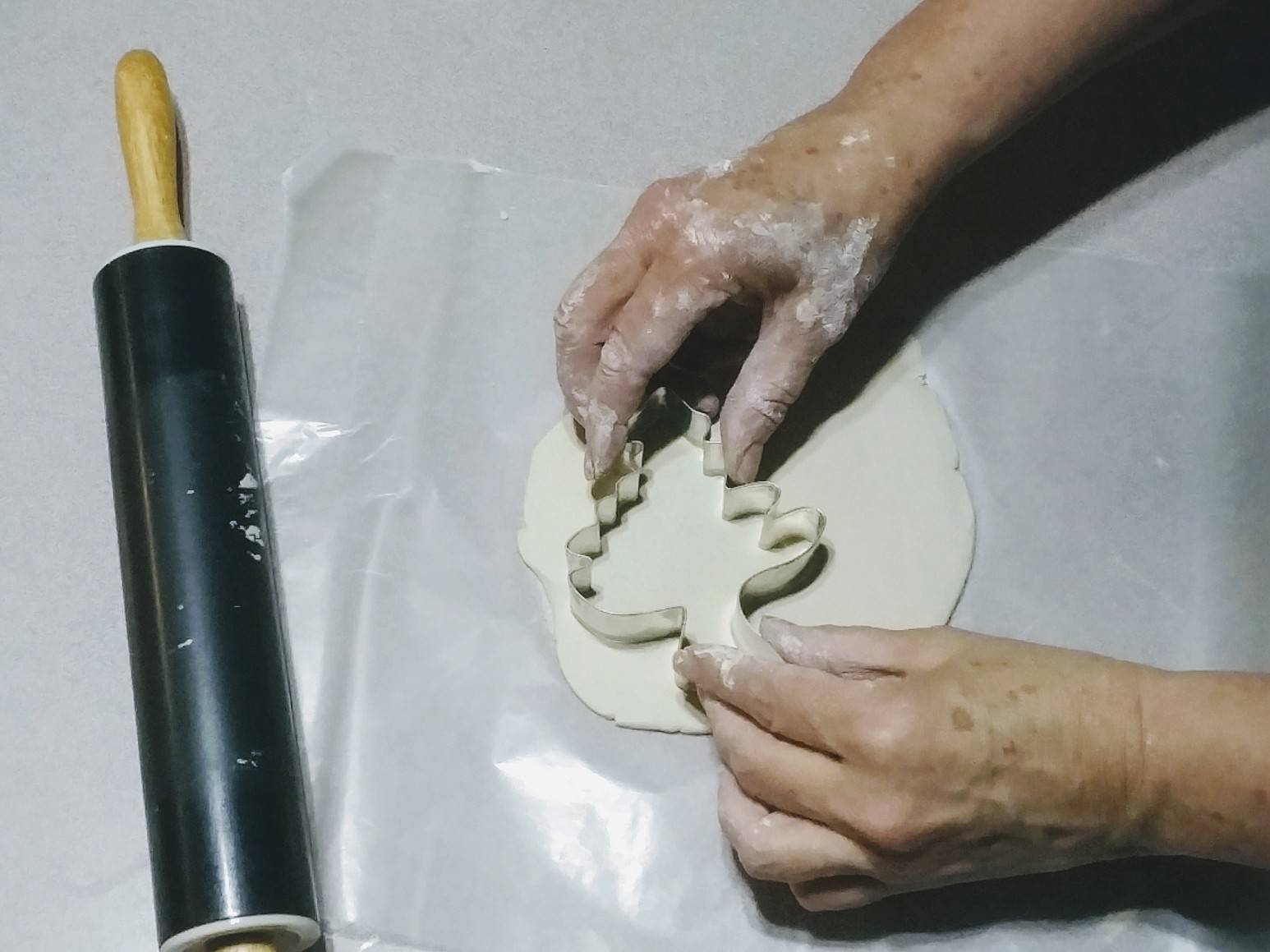 Remove excess clay. Gently release the clay from the cookie cutter and place shape on a flat surface.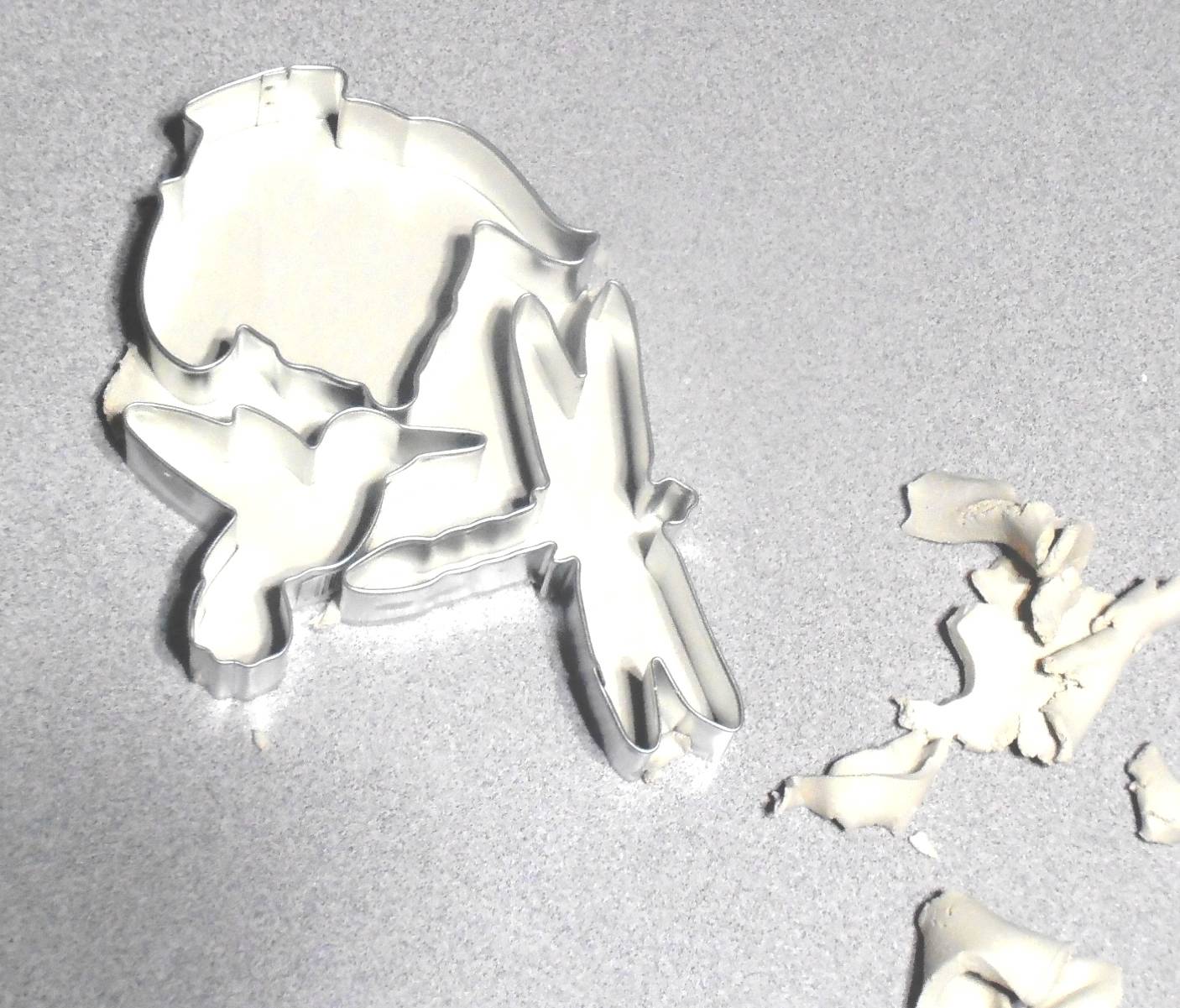 Using a disposable drinking straw, carefully press end into the clay to create a hole for hanging your clay diffuser.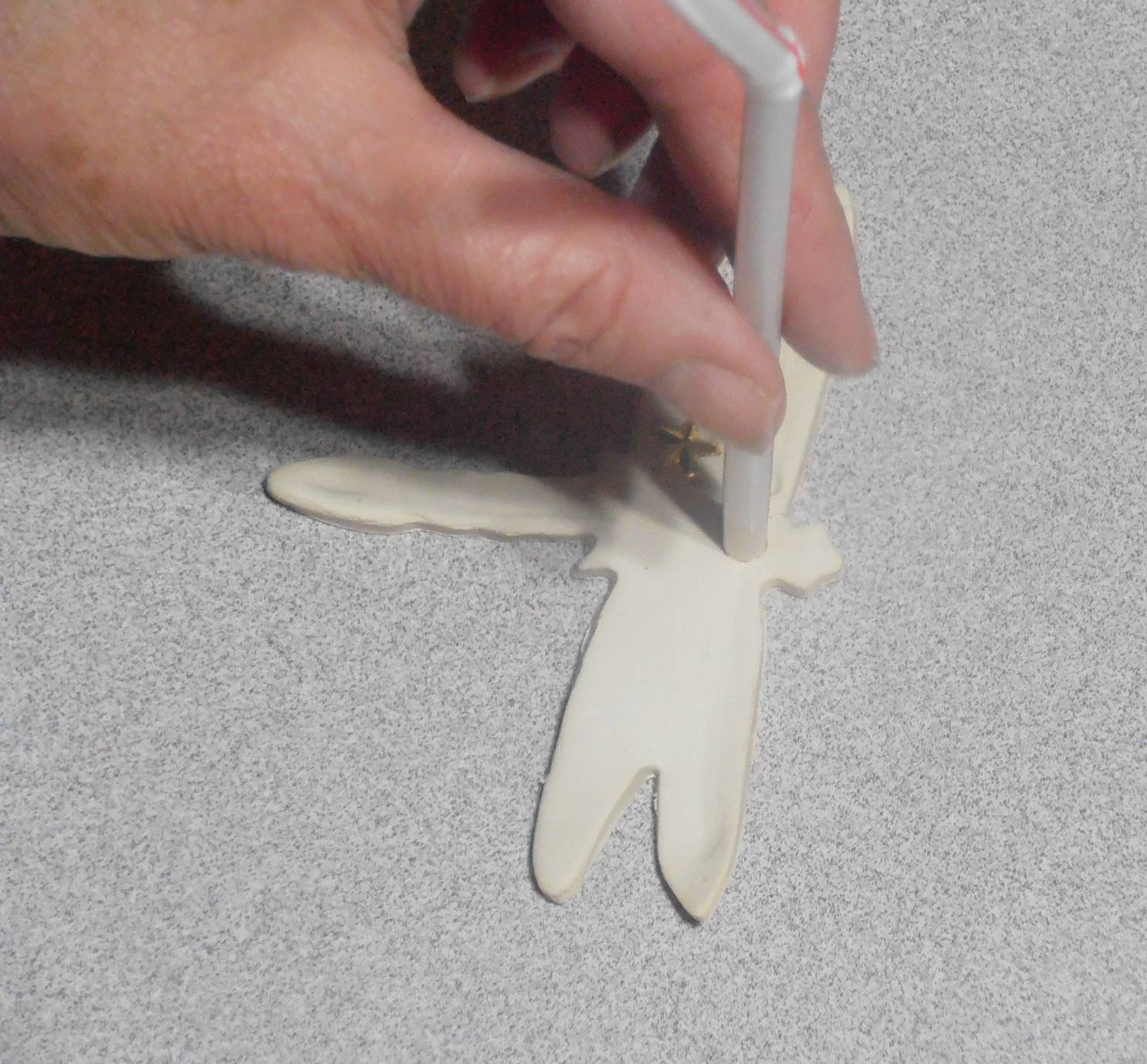 As you can see, I really get into my work and get a bit dirty! Hardened clay is difficult to remove, so I suggest immediately washing up the cookie cutters and work area.
Air dry . Drying time is generally 2-3 days. I placed mine on a cookie rack to create air flow around the clay figures. In my what-not-box I found some jewelry findings that I pressed into the soft clay to harden.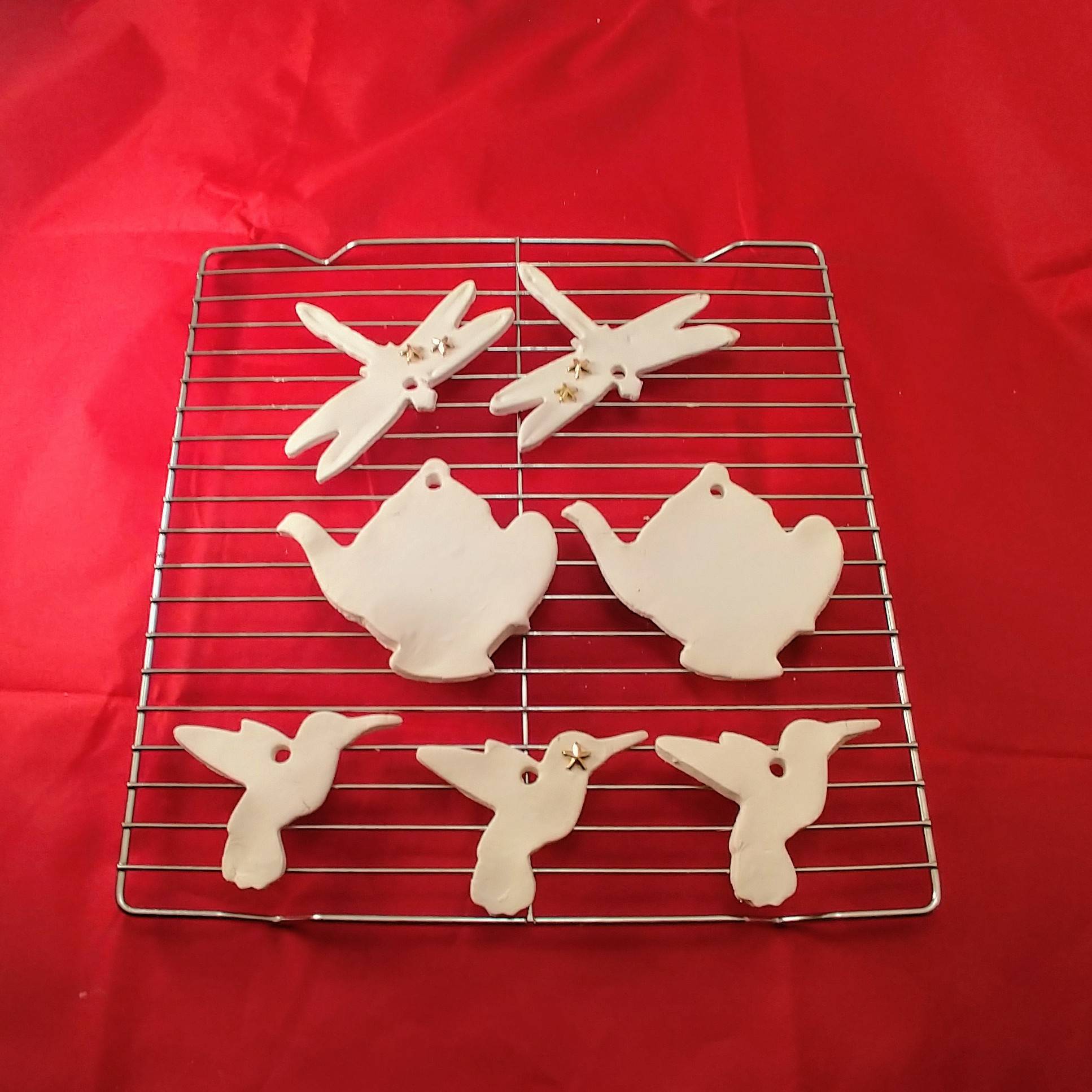 I glued starry sequens to my star diffuser, and glazed the front side with sheer gold paint. So excited to see what the children create with glitter and glue.
Cut about 6" length of ribbon or string and loop it through the hole in the diffuser. I found these metallic wrapping strings. Ribbon or jute would be cute.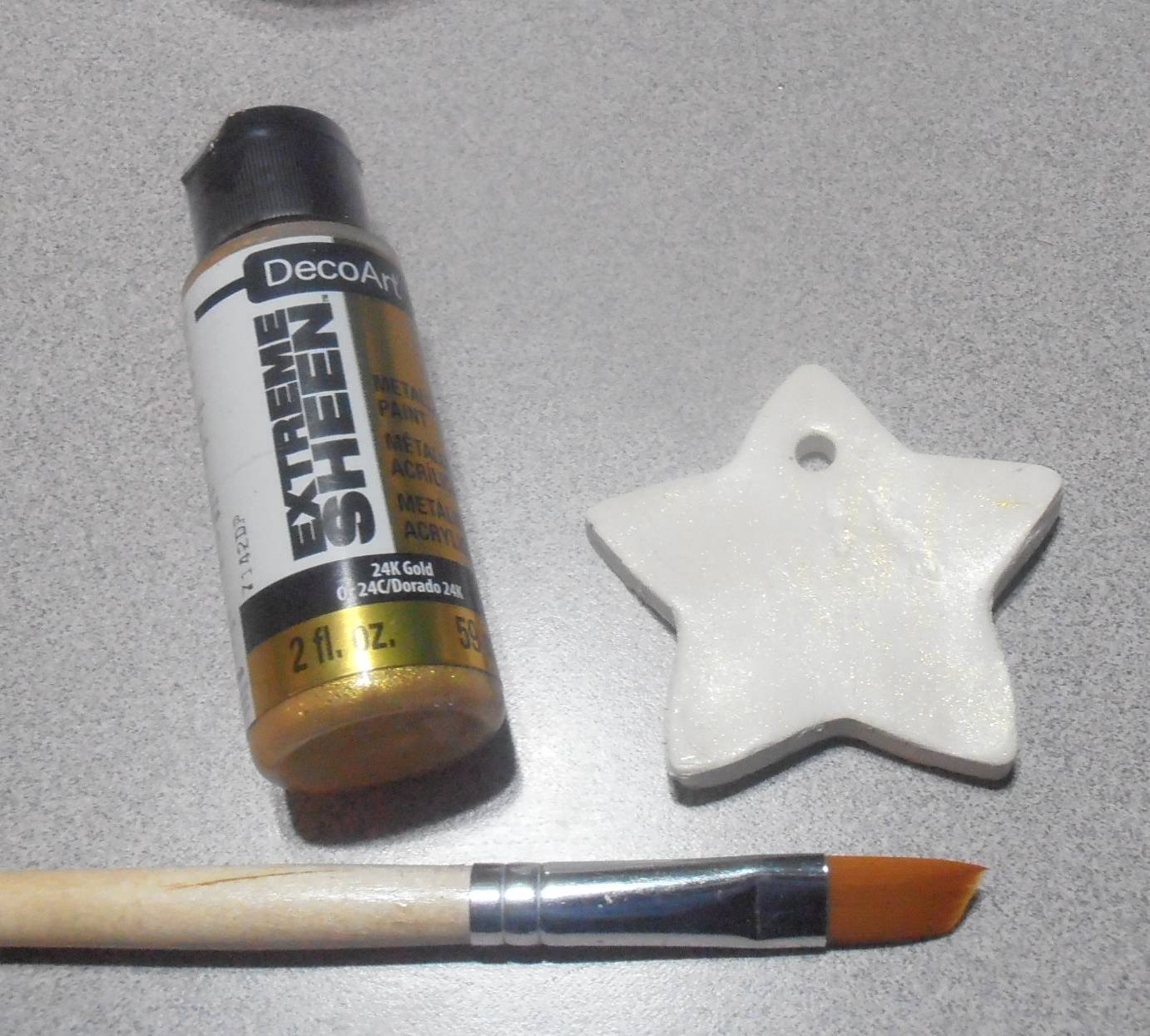 To the back of the ornament, add a drop of essential oil.
Here's some ideas for starters:
Christmas Spirit has a warm, wonderful holiday aroma.
Cypress, Spruce or Pine scent for Christmas tree ornaments.
Cinnamon Bark for the Gingerbread shape
Citrus oils like orange, lemon or tangerine
Floral for an office or room diffuser -- bergamot, geranium or lavender
For a closet -- Purification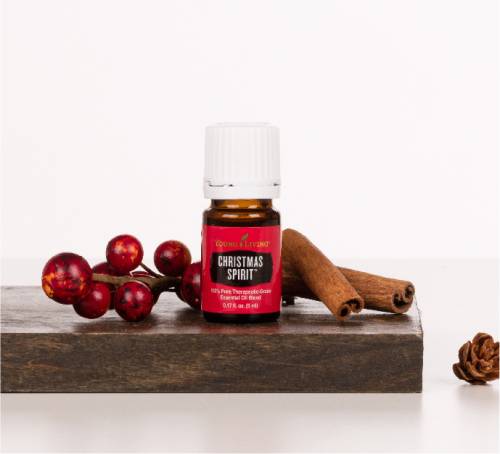 Creating clay diffusers for home decorations, stocking stuffers or office/classroom gifts is a fun activity for all ages.
Best wishes for warm and fragrant holidays!
11/19/2017 09:59 AM Central
I said it to myself a hundred times. "I need a new living room!" Looking around I saw hand-me-down recliners from our parents. Tired carpeting. Mis-matched furniture left over from selling off antiques I had restored. Money in my "furniture" jar kept going out for unexpected expenses. Finding 'just the right thing" when I shopped just hadn't happened. Indecision. Stuck spot.
And then, unexpectedly, a family member had to settle an estate. Thinking a couch would provide great seating for Thanksgiving guests. I wondered. What if the couch hasn't been spoken for? So I asked, "Has it?"
"Not yet. Come on over."
Moments after arriving at the apartment, however, I had not one couch, but an ENTIRE LIVING ROOM! (2 couches, 3 side chairs, an area rug, wall décor, 6 lamps, end tables, coffee table, a gigantic entertainment center). No exhausting hours of shopping needed! Talk about a major home make-over! Wowzers!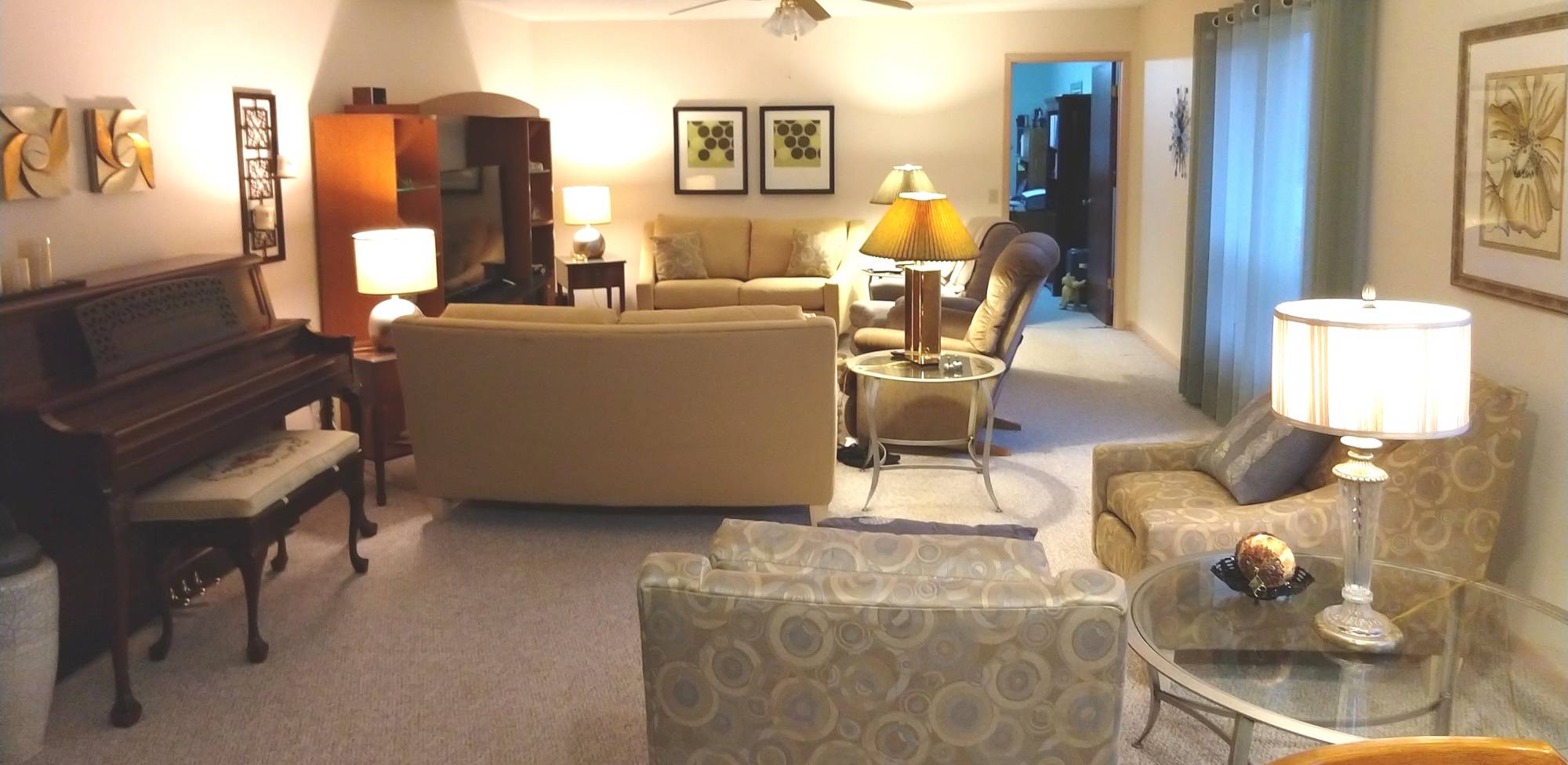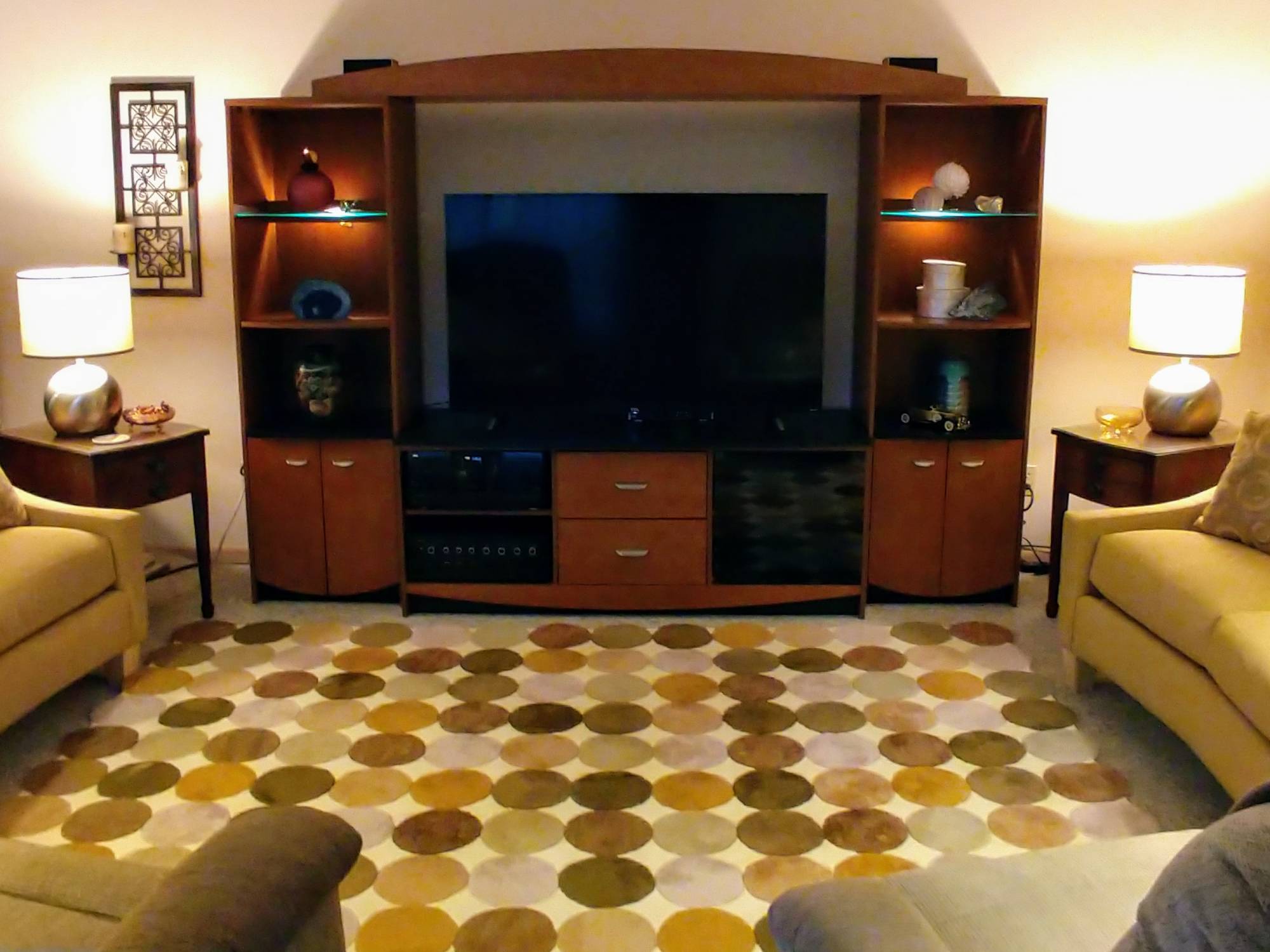 If you can picture it....our little 24" TV looked rather silly in this huge cabinet, so Jim sprung for a bigger one! Hallmark Christmas movies here come!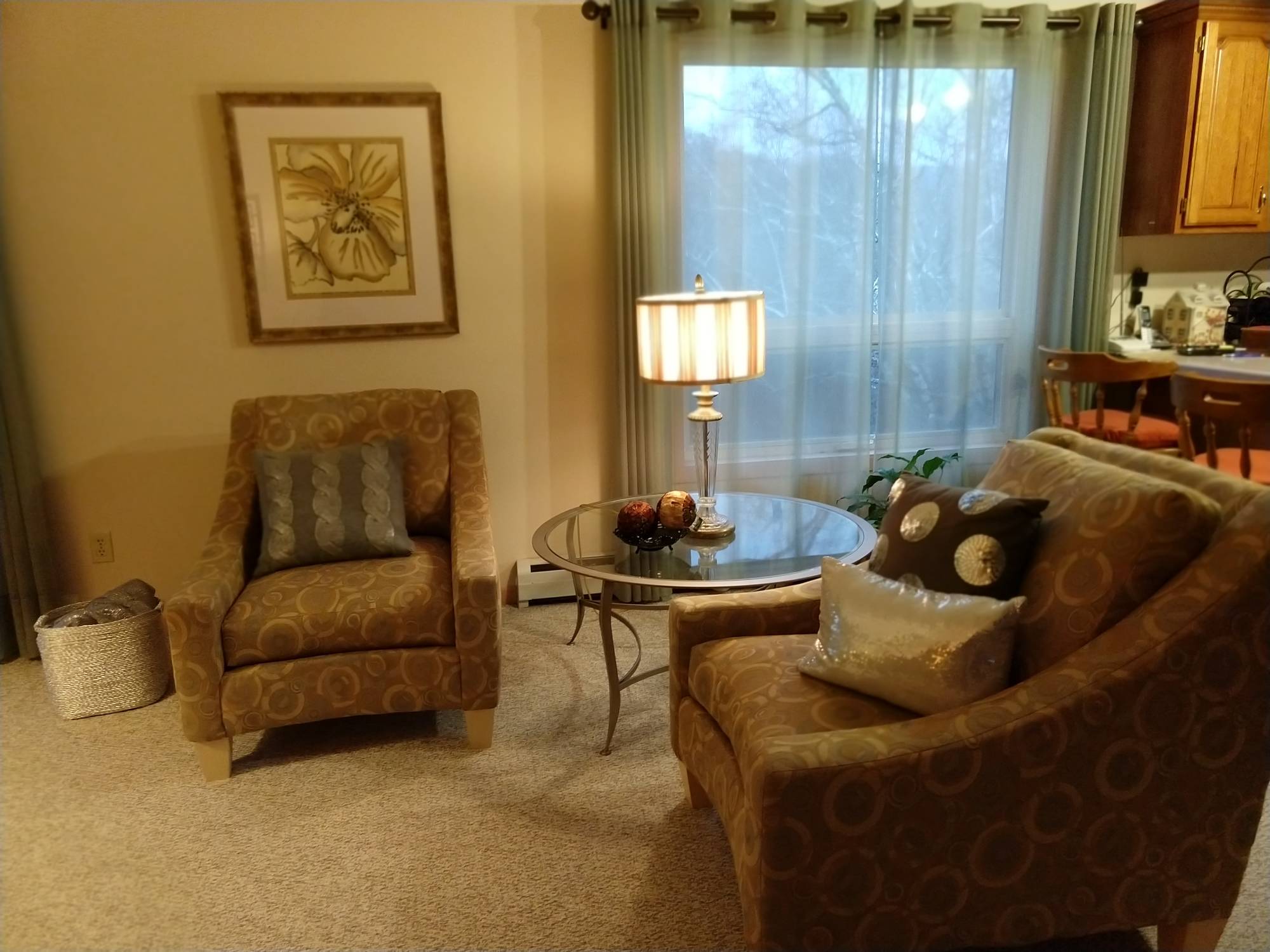 But the gift wasn't complete. There's more!
"Can you use some new jackets? Everything in the closet still has tags!"
Cute jackets for work? You bet. The garments came in different sizes, and yet more than half of the 2 dozen coats and jackets moved to my closet. Friends divided up the remainder of the bootie. Oh we had fun with this largess.
But I'm getting ahead of my story 'cause I just want you to get the idea of just how big this bundle of blessing is! Like overflowing, can't keep it inside. God's just lovin' on me… sort of feeling.
With Thanksgiving guests coming, I needed to move quickly to make room for all of this goodness.
For emptying out the living room, we enlisted the help of Facebook and soon people came with trucks and vans to claim their 'treasures'. Purging feels so good. You know, letting go of 'stuff'. We have so very much of it. Even the dollhouse I made and enjoyed, sold. Today, someone else is super excited about gifting it for Christmas.
Two days before 'the move', the carpets needed to be scrubbed. Carpet cleaning is a task I stopped doing as that repetitive motion would side-lined me for days with a throbbing head and overwhelming body aches; too heavy price to pay for clean carpet! However, for over a year now I've been using essential oils and supplements to restore my body. So I cautiously started the process, and was able to clean and vacuum the living room carpet without being benched! How cool is that?!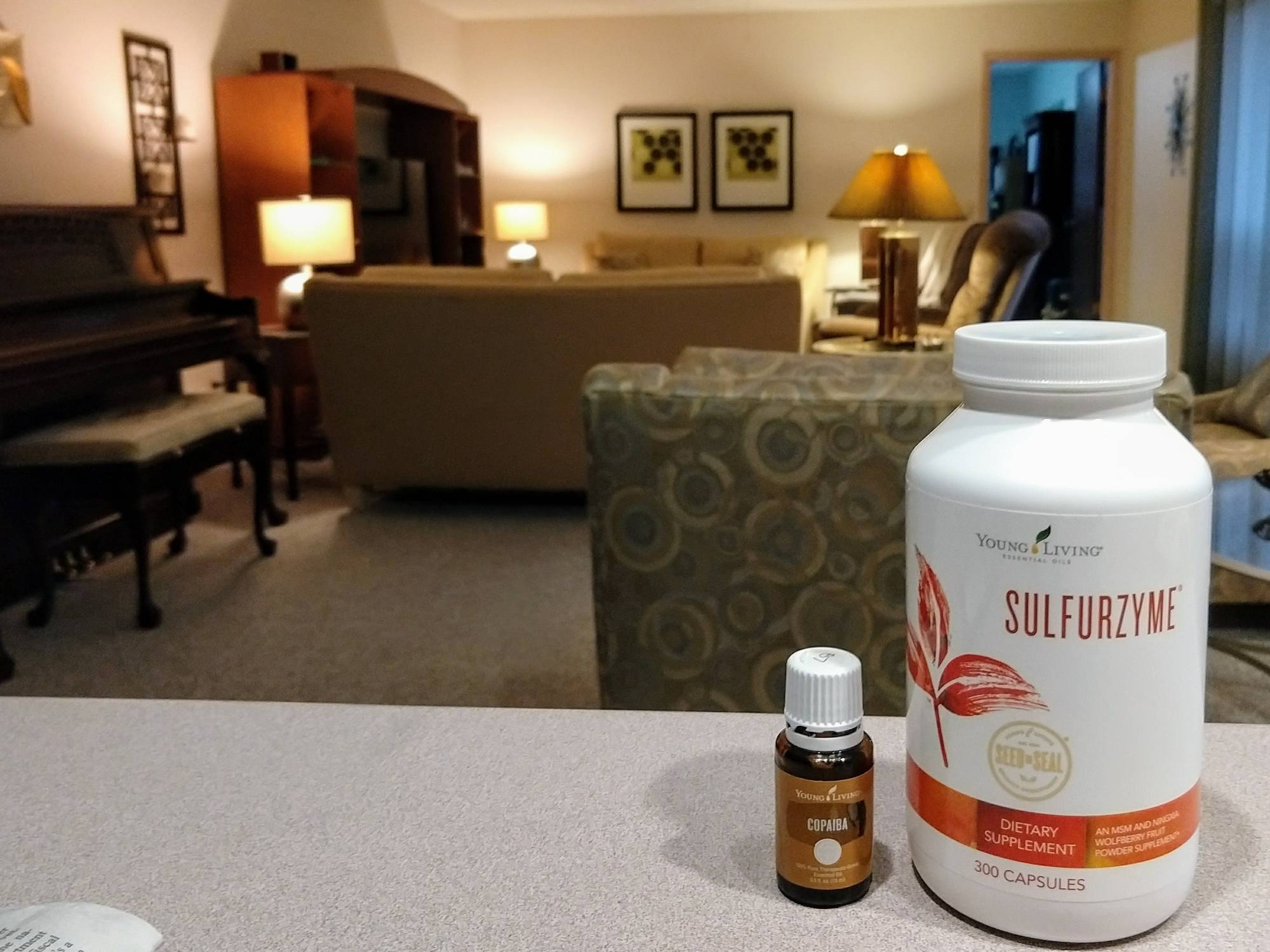 Jim diagrammed out the living room, so all the heavy stuff was placed by volunteer movers….once and done. It took a few days to get pictures hung, and things 'arranged'. This is the time when stamina is so important. Arranging doesn't take a lot of strength, but takes a lot of movement. That can do me in….that overwhelming fatigue. For that, I appreciate essential oils as my muscle lubricant!
If you are getting the idea from my comments that I'm not the sturdiest person physically, you're spot on. Irritated tissues make it hard to get moving. Once I'm moving, I forget to stop and rest. "Rest in the Lord". I so forget to do that.
So, yep, I kept pushing until forward moment was stopped [gasp] as back spasms side-lined me. It's been more than a decade since I had to deal with back strain and it hasn't gotten any more pleasant to deal with! The crippling just hurts.
Yet it is faith that helped me see the unplanned "rest" as a gift. Pain takes a lot of focus! It's hard to think about anything productive because all those neurons are firing and taking up bandwidth in the brain! You really can't plan and execute anything. You have to rest. Rest. Period.
Past experience taught me [the hardway!] total bedrest is self-defeating. While a needle with something stronger would have kept my eyes from tearing as we drove over the railroad tracks in Jim's pickup truck to see the massage therapist, my wellness list no longer includes pharm products! Pretty amazing. So, what did I use, you ask?
Here's my get-well-quick tips:
Twice daily Epsom salt baths with essential oil. My favorites include Frankincense and Rosemary with a touch of citrus like Tangerine.
Raindrop Technique self-foot-massage. Raindrop Technique is typically applied to the spine.
Diffusing Peace and Calming (blend) and ingesting relaxing oils like Copaiba
Daily trips to the massage therapist. [Luxurious relief!]
Ice packs to reduce swelling [not the warm heat I adore!] and gentle stretches
Now it's the weekend , and I can finally sit at the computer to blog about this whirl of blessings. A warm sense of expectancy envelops me. I am so very blessed. All settled just in time for a family Thanksgiving.