Meet Liz Fattore
Health, wellness, vitality! Isn' that what we all want? We all want to make healthy choices for ourselves and our family. If you are starting a journey to health, you are probably looking for answers. My journey to health started with learning about nutrition, eating clean and learning how food is medicine. I completed a course on nutrional studies and obtained my certificate in Plant Based Nutrition. When my husband was diagnosed with cancer, I took further steps and decided to rid my house of all toxic products. I was introduced to Young Living Essential Oils by a very good friend in 2013 and started to add their products to my daily wellness regimine and my husband also came aboard. I was in love from the very first drop! We noticed an increase in energy and daily wellness. Making these changes gave me a new purpose. Why Young Living? There are a lot of essential oil companies out there and I knew that I needed to do my research. I was impressed with their high standards in the growing and distilling of their oils. (Scroll below and watch the Seed to Seal video.) No other essential oil company had that! Young Living also provides product education through their website and other members. I have made some amazing friendships and we get together often to share the different ways the oils are helping us and to provide support for each other. And. we have a lot of fun!!
Going non-toxic is not an easy task and I was thankful that Young Living has the products that I need. Cleaning products, hair care, skin care, dietary aids, nutrional care...they have it all. Did you know that what goes onto your skin gets into your body? Have you seen how many chemicals are in our daily products? That is what Young Living is all about: Wellness, Purpose and Abundance. I knew that this was something that I could not keep to myself. I love teaching and sharing with others and I hope that you will explore and learn what the oils can do for you. Your health is your number 1 asset. Decide that you are WORTH IT! If you have questions or need further information, or if you are ready to come to a FREE class, click on the Contact Me button I am always happy to help others . If you are ready to sign up as a member to take advantage of the wholesale prices, click on the Place an Order button and start your own journey. You will LOVE the ways that you can incorporate essential oils into your daily health and wellness. I would love to have you join me on the road to health.
Live a Life of Wellness with Young Living™ Products
Young Living™ Product Guide
Live a life of wellness, purpose, and abundance with Young Living™ Essential Oils.
2017 Spring Exclusives
Get ready for a fresh start with brand-new seasonal exclusives from Young Living!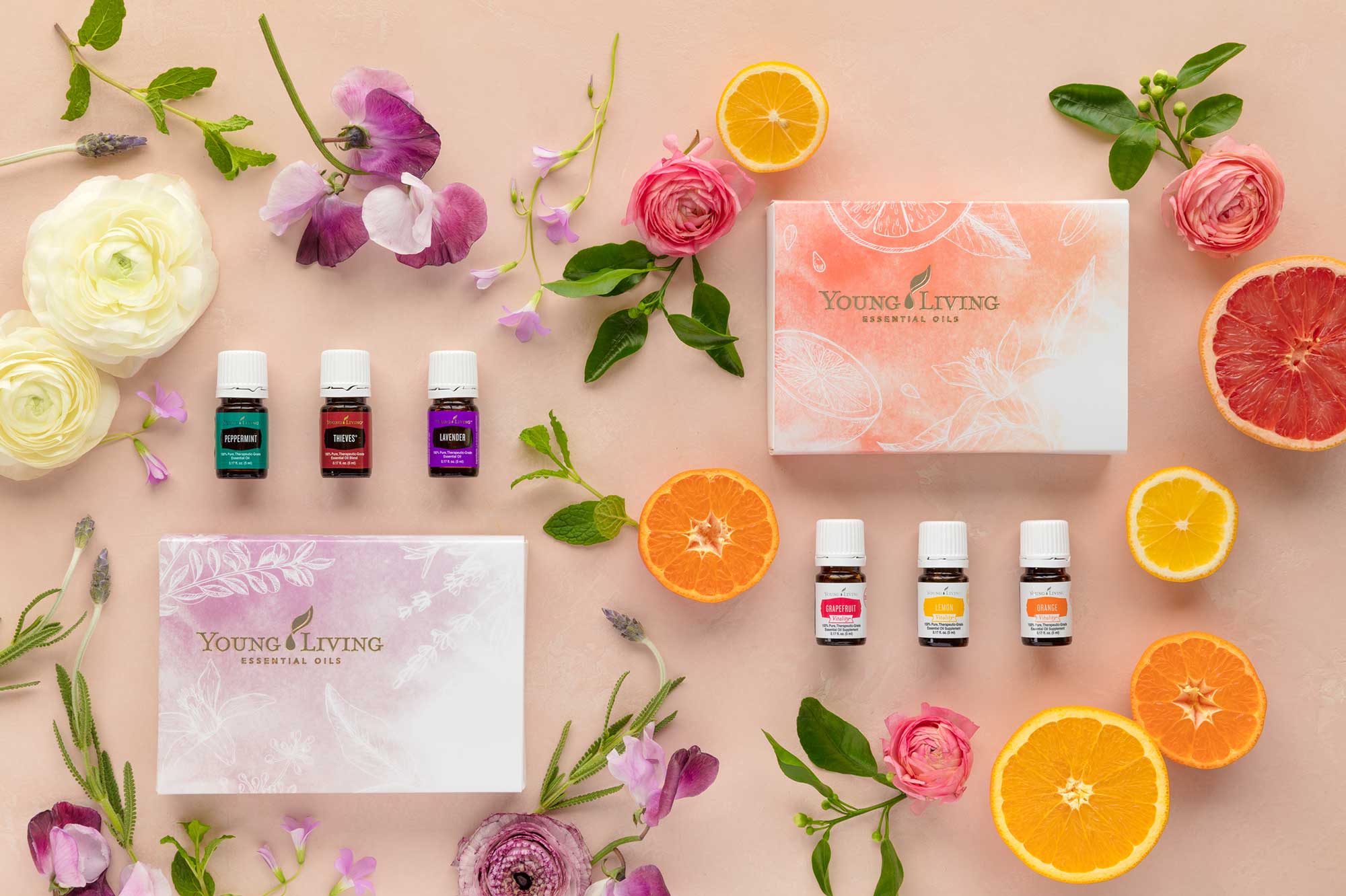 Essential Oil Basics Set
Our three most loved and most versatile essential oils all in one place! This collection includes Lavender, Peppermint, and Thieves® essential oils, as well as a usage booklet filled with helpful tips for everyday use. Order one set or a few to stock up on these favorites!
Learn More
Citrus Vitality Set
Add a splash of citrus to your spring cooking with this collection! Featuring our most popular citrus Vitality™ oils, this set is the perfect way to add some zest to your favorite spring recipes, including sorbets, marinades, popsicles, vinaigrettes, roasted veggies, and more!
Learn More
Water Bottle and Citrus Fresh Vitality
Whether you're spending the season gardening, picnicking, or spring cleaning, you'll want to have a sip of your favorite beverage on hand. Stay hydrated at home or on the go with this stylish and fun glass water bottle! Plus, Citrus Fresh™ Vitality™ adds a burst of flavor.
Learn More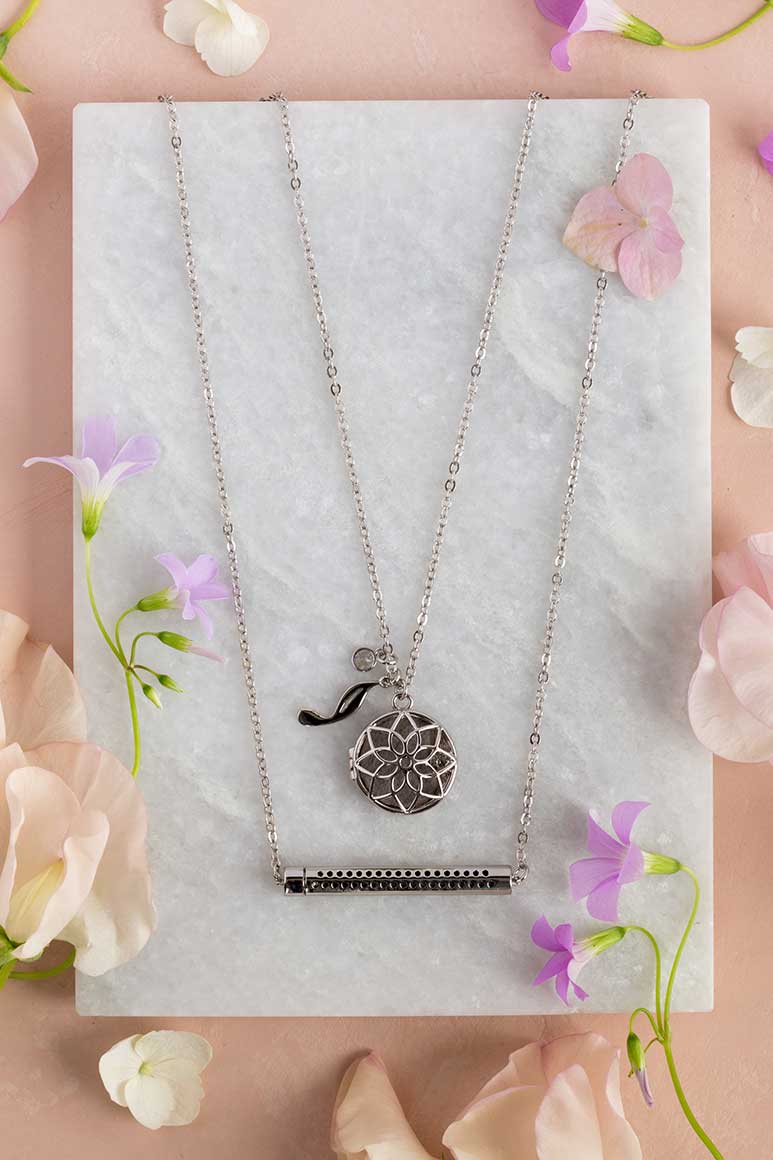 Essential Oil Diffuser Necklaces
Carry the joy of your favorite oils wherever you go! Our Locket & Cylinder Essential Oil Diffuser Necklaces makes it easy to take the aromas you love anywhere you go. The classic locket design is the perfect accessory to your daily outfits or dressy ensembles. The bar pendant-inspired is a versatile piece that can dress up casual gear or complement a sleek little black dress.
Locket
Cylinder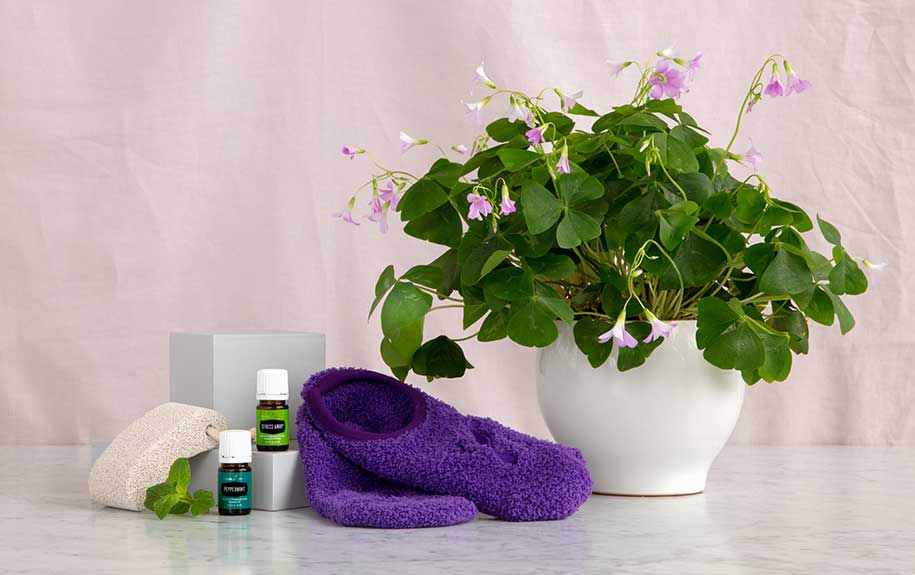 Pedicure Set
Treat yourself to a relaxing pedicure without visiting the salon! Our Pedicure Set comes with everything you need to pamper your feet in time for sandal season. Put your best foot forward with Peppermint, Stress Away™, a pumice stone, and cozy slipper socks.
Learn More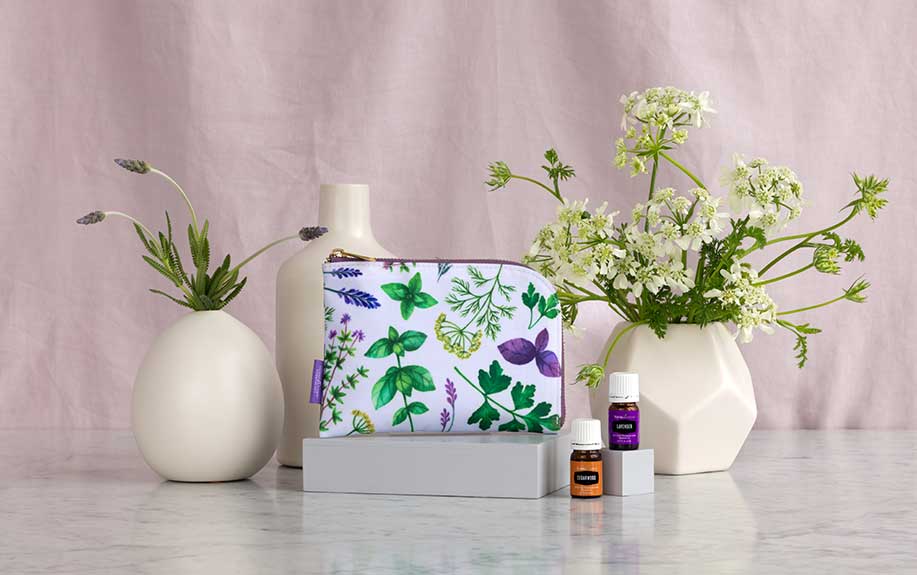 Do-It-Yourself Beauty Set
Better your beauty routine with two skin care must-haves. Lavender and Cedarwood essential oils both moisturize and smooth the appearance of skin and add a rich, indulgent aroma. Plus, the included beauty DIYs and cosmetic bag make it easy to upgrade your regimen overnight.
Learn More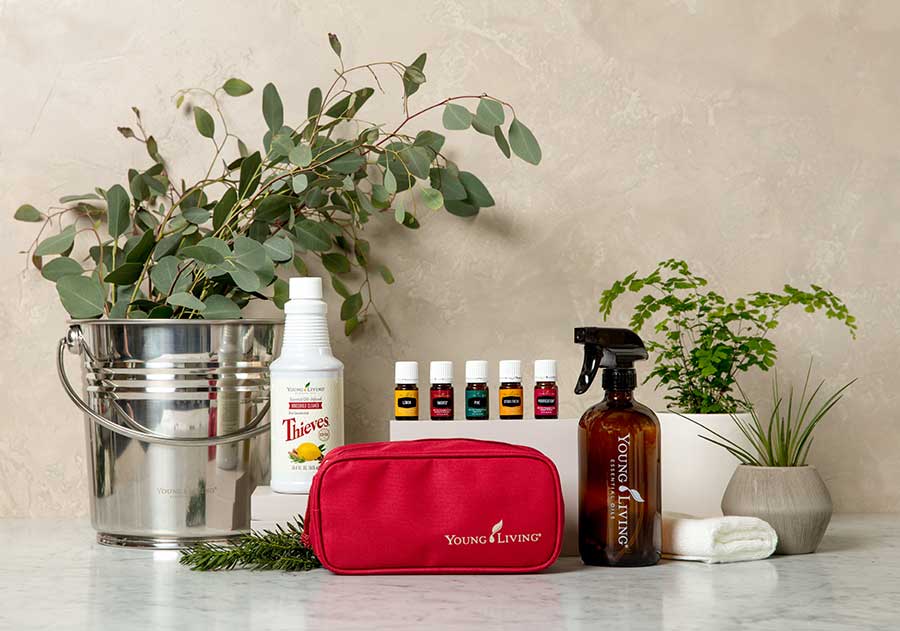 Thieves Home Cleaning Kit
Clean your home from top to bottom with plant-based products and cleaning recipes. The Thieves® Home Cleaning Kit includes all the supplies you need for spring cleaning without harsh chemicals, including Thieves Household Cleaner, essential oils, and an instructional booklet.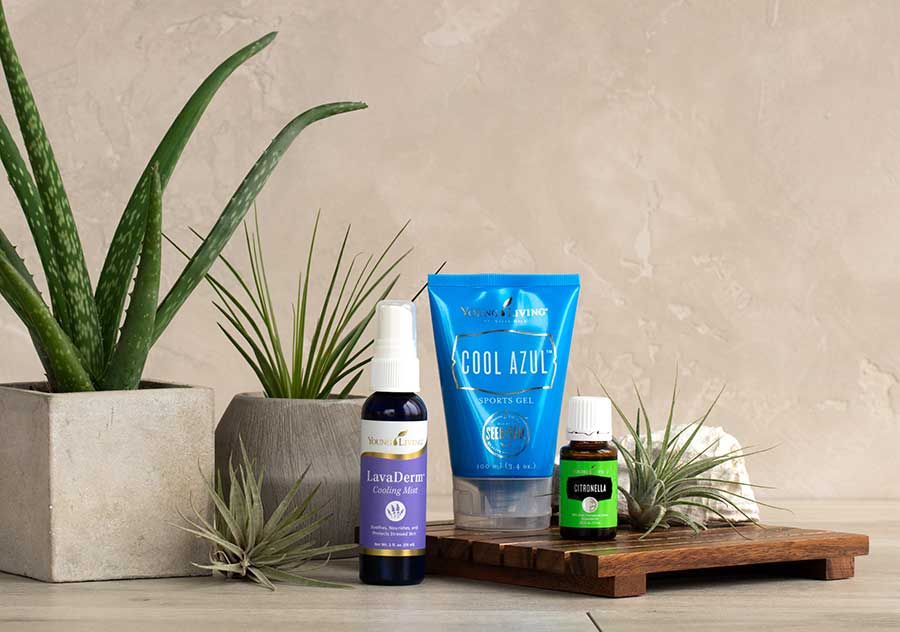 Active Outdoors Set
Get outside this spring with the Active Outdoors Set! This collection includes everything you need before, during, and after your springtime outings. With Cool Azul™ Sports Gel, Citronella essential oil, and LavaDerm™ Cooling Mist, you're ready to play all day.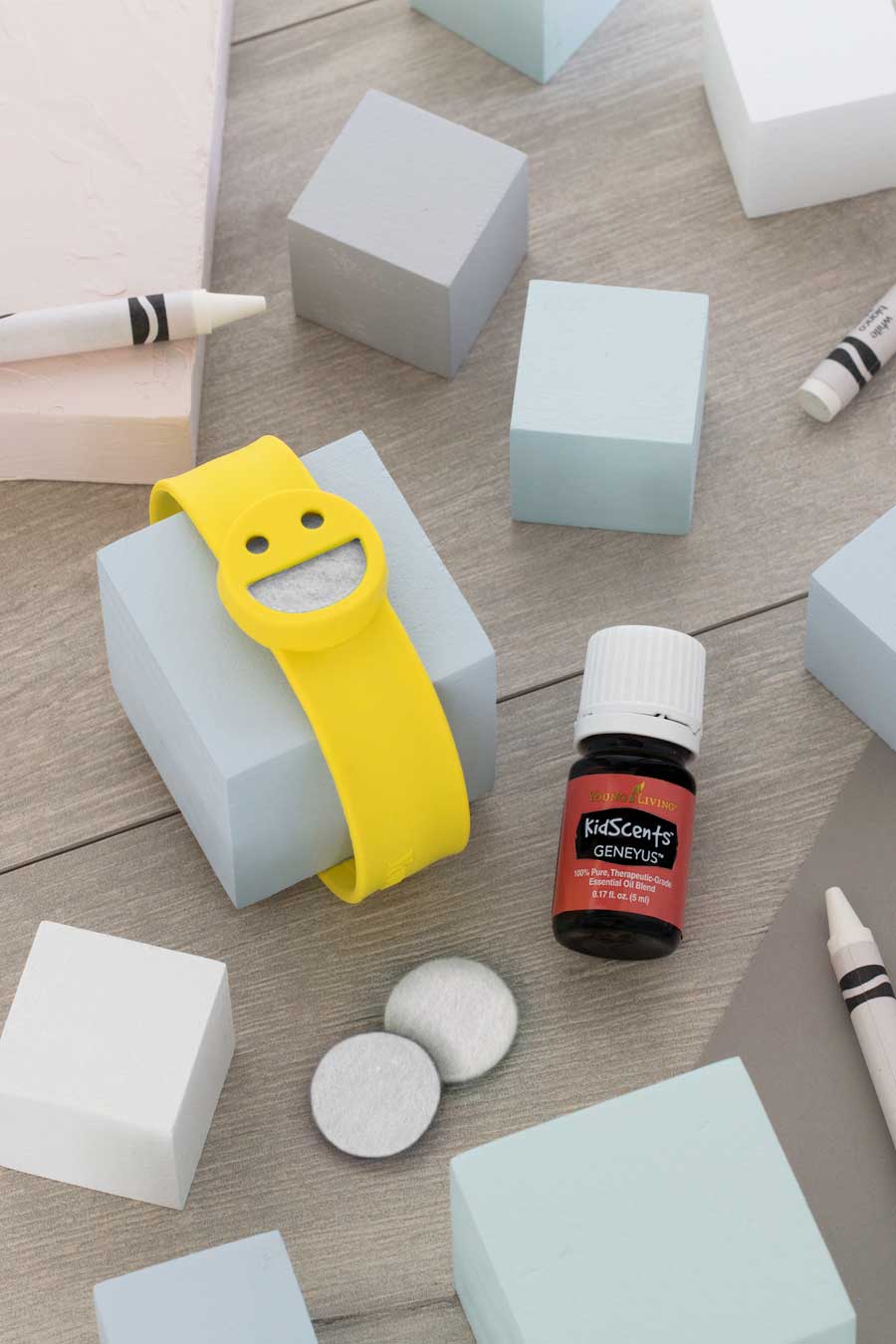 Kid's Spring Set
Make essential oils fun and practical for the kids in your life! This set includes our popular GeneYus™ blend—part of our KidScents® line—and a diffuser bracelet that makes it easy for your kids to enjoy essential oils anywhere. It's a great combo to make it through the home stretch of the school year.
Learn More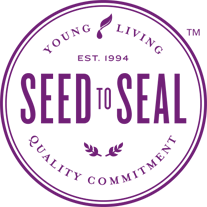 Why Young Living?
Young Living takes its stewardship of the planet and its inhabitants very seriously. They diligently scrutinize every step of their production process to bring you the purest products earth has to offer. It's called Seed to Seal. It's not a slogan; it's their calling.

Featured Young Living™ Wellness Products
Live a Healthier, Fuller, and Richer Life!