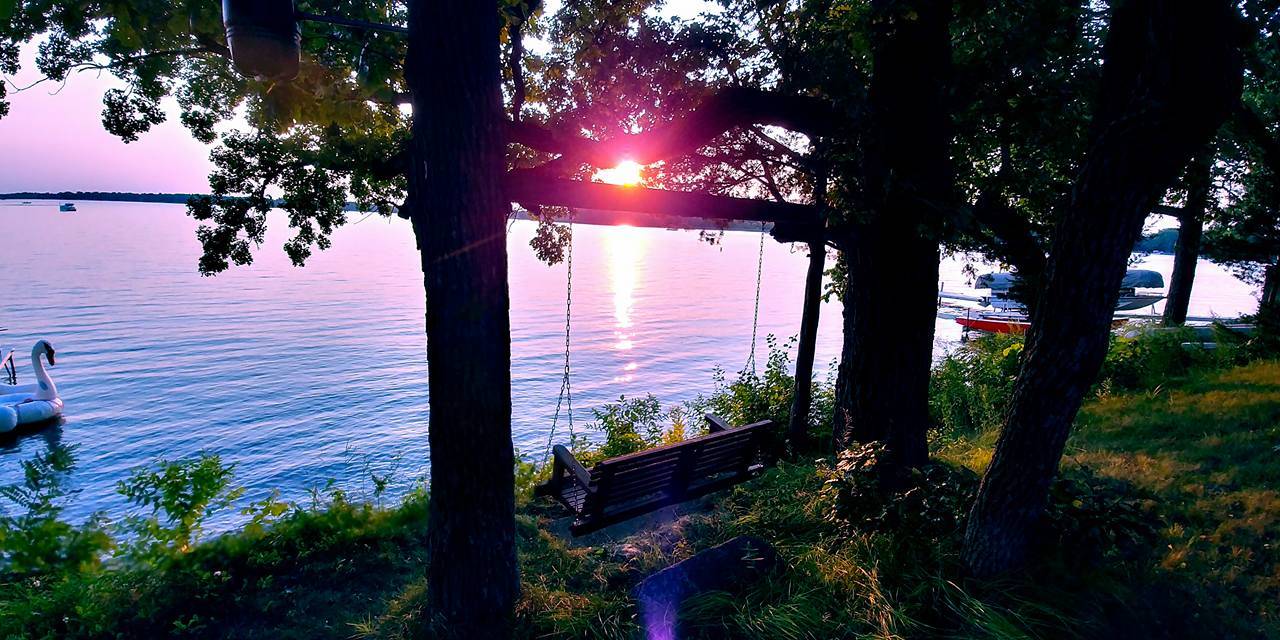 08/22/2017 09:34 AM Central
Hello and Happy day after the Eclipse!
What a summer this has been! Alot of beautiful lake time. My oldest daughter had her appendix out - we used alot of Rutavala and Lavender that night in the ER and Stress-away! Thankfully, she is doing great now. My twins got their driver's license as they turned 16 on August 3rd! Has been a wild, roller coaster month. In a nutshell, We are blessed. God is good.
Psalm 46:10 as my daughter reminded me last night as we had a good talk before bed.. "Be Still and Know that I AM God." To me that says, the Divine has our back! That the Prime Creator, Source of all things bold and beautiful and loving is in charge and I just need to Breathe and Let Go! Release all the old and open up my Heart and my arms to embrace the NEW Beginnings.. that is what the ancients say the Eclipses bring in... New Energy and New doorways- beginnings... Okay... I am ready, are you?
Breathe....
I wanted to let you know about the FREE Stuff this month....

YOUNG LIVING'S AUGUST 2017 PROMOTIONS
Check out the Young Living August 2017 promotions! I am freaking out excited about these!! This is one of the best promos we've had in quite a long time! Ummm…ALL the KidScents oils for FREE!?! Yes, please!
Check it out here:
https://www.youngliving.com/en_US/opportunity/promotions/august-pv-promotion

KidScents oil collection of 5 KidScents oils (300pv)
As a mom of a 3 teens- I wished I could have had the KidScents oils! Because now they are some of my mom friends with small kiddos most used and most loved essential oils! The KidScents oil are a line of essential oils specifically formulated with kids in mind. They have been prediluted to take out the guesswork of how much you should dilute oils to use on kids. Grandma loves this as well!!! They have cute names, come in cute bottles, and are all around a hit with families now! So excited that Young Living brought this line on a couple years ago. (And they aren't just for kids…I use them on myself too sometimes!)

Owie: FAVORITE oil for bumps and bruises.

SleepyIze: An incredibly popular choice to help with restful sleep – diffuse or rub on the bottoms of the feet before bed!

TummyGize: Simply rub this one on the kids' stomachs when they're having tummy trouble.

SniffleEase: A great blend to diffuse or rub on the chest when your little one has sniffles.

GeneYus: A blend created for focus and concentration. rub this on the base of babies and kids' skull in the morning. The brain is constantly working and growing so any healthy-brain oils will benefit them greatly!

What a generous and amazing promotion…and this is just the beginning! Keep reading for more!

Clarity (250pv)
How perfect is Clarity for back to school time? This blend helps with clarity (obviously…) and alertness. Sounds like one many kiddos need! I like to diffuse this one or rub it on my temples and brain stem.

Envision (190pv – Essential Rewards only)
Envision essential oil blend is one of my favorite smelling oils! Very grounding with its blend of Northern Lights black spruce (one of my faves!), geranium, orange, lavender, sage, and rose.

Citrus Fresh (190pv)
Citrus Fresh essential oil is a blend made up of orange, tangerine, grapefruit, lemon, mandarin, and spearmint. It has a wonderful, uplifting smell that is nice and fresh. This is a great one to diffuse!

Lemon Vitality (100pv – Essential Rewards only)
I drink Lemon Vitality in my water all day every day so I'm always thrilled to get more fo' free! I diffuse this in my kitchen too! This is also great to add to fish, veggies, lemon cookies, and more.

How do I get them?
These promotions are available to Young Living essential oil members who place qualifying orders in the month of August.

A 100 PV Essential Rewards order gets the free lemon vitality (PV = Product Volume and is usually the same as the dollar amount, but not always so double check! Essential Rewards is Young Living's rewards program)
A 190 PV ER order gets the lemon vitality, Citrus Fresh, and Envision (190 PV orders that are NOT ER orders get the Citrus Fresh only, not the lemon or Envision)
A 250 PV ER order gets everything listed above plus Clarity
A 300 PV ER order will get everything listed above plus the 5 KidScents oils (Owie, SleepyIze, TummyGize, GeneYus, and SniffleEase)

I wish you Abundant Blessings as we celebrate the last month of Summer! I hope you get plenty of time to rest a bit and get outside and enjoy nature. If you are interested in hosting a home party because your friends are asking all about Young Living and you need ideas or support- please just give me a call or email back. 763-464-0091. You may feel it is time to grow your very own home business- I can help! Young Living is an awesome network marketing company filled with Purpose and Passion! I have been in love with their products and lifestyle since 2005.

Wishing you Wellness!
Lori Ann
Hope we are connected on Facebook- and our Private page for our Young Living support classroom team: https://www.facebook.com/groups/theessentialwellnessclassroomyl/

and Business Builders team:
https://www.facebook.com/groups/theessentialwellnessbusinessbuilders/

That's all for now. Getting ready for my oldest to enter her Senior Year on Wednesday at St. Paul Conservatory for Performing Arts. And the twins into 10th grade at Spring Lake Park in September. Looking forward to a healthy, fabulous school year!

Lori Ann.
www.getoiling.com/Loriann
06/20/2017 10:11 AM Central
Hello and Welcome. Happy Summer Solstice tomorrow!!
WOW! did you hear???
58 New Products for you to check out very soon in your Back office! That is Incredible! My favorite new line- is the Make up line! Young Living purchased one of my fave make up- free of all junk and garbage- Savvy Minerals! I hope you get to experience it for yourself soon! If you haven't attended a Convention yet, really consider doing so- they are a phenomenal event! and full of adventure, classes, community, product exploring and entertainment!
But most important... Thank you for continuing to SHARE because you CARE- that Young Living is Unique..
Young Living doesn't just offer pure essential oils.
Young Living offers... all things essential oil.
* Bath and body products.
* Massage products.
* Health and nutrition supplements.
* Snacks and meal replacement.
* Weight management and hunger control products.
* Oral care products.
* Natural cleaning solutions.
* Diffusers
* And more
Products that fit your lifestyle.
Cheers! I Wish you all things wellness!
Enjoy the Summer! Get outdoors and play! Let Go! Breathe....
Love and Light!
Lori Ann