Mar 28, 2018 01:05 PM Central
I love a good pancake, the fluffier the better. I've been through so many recipes and I have finally come up with a really good one. It's fluffy but still delicious enough to not dry out your mouth.
Keto approved!
Recipe
3 Tbsp. coconut flower
1-2 Tbsp. granulated sweetener
Pinch of baking soda
3 large egg whites
1/2 tsp vanilla extract
1-2 Tbsp. sugar free chocolate chips
3 Tbsp. Heavy cream
Water
Combine all ingredients except chocolate chips, heavy cream and water.
Mix throughly.
Add in heavy cream, and water until the batter is at your desired thickness. I prefer mine thicker and fluffier.
Add more water to make them thinner.
Mix in the chocolate chips.
Fry on pan with your favorite toppings.
I add blueberries, raspberries, sugar free maple syrup, and some extra chocolate chips.
Enjoy!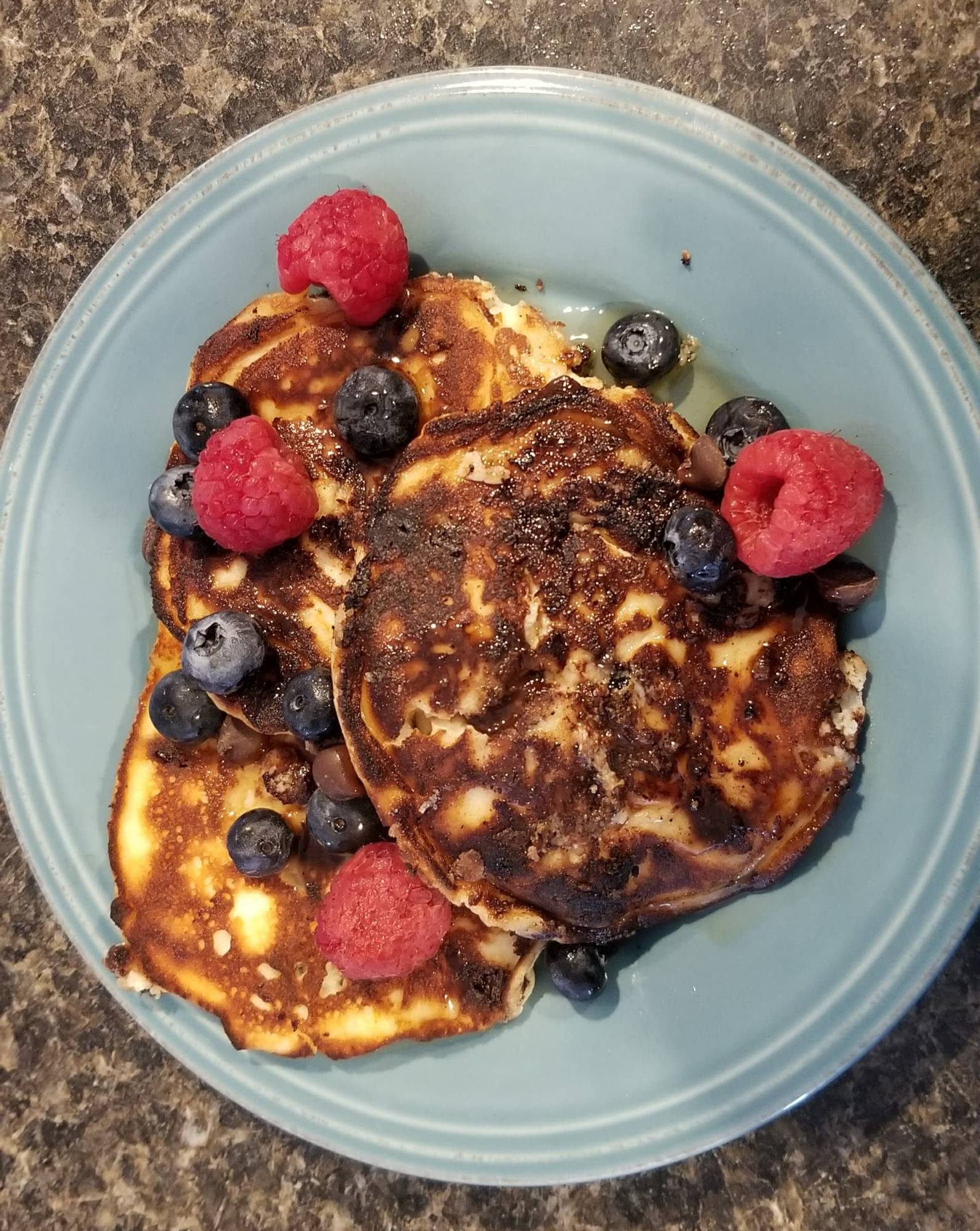 Mar 6, 2018 10:45 AM Central
Dill Vitality is one of my favorite essential oils to cook with! I mean who doesn't love a delicious dill salad, with fresh cucumber, broccoli, and avocado?
I use this mostly in the summer time during my canning. Do you love dill pickles? I know I sure do!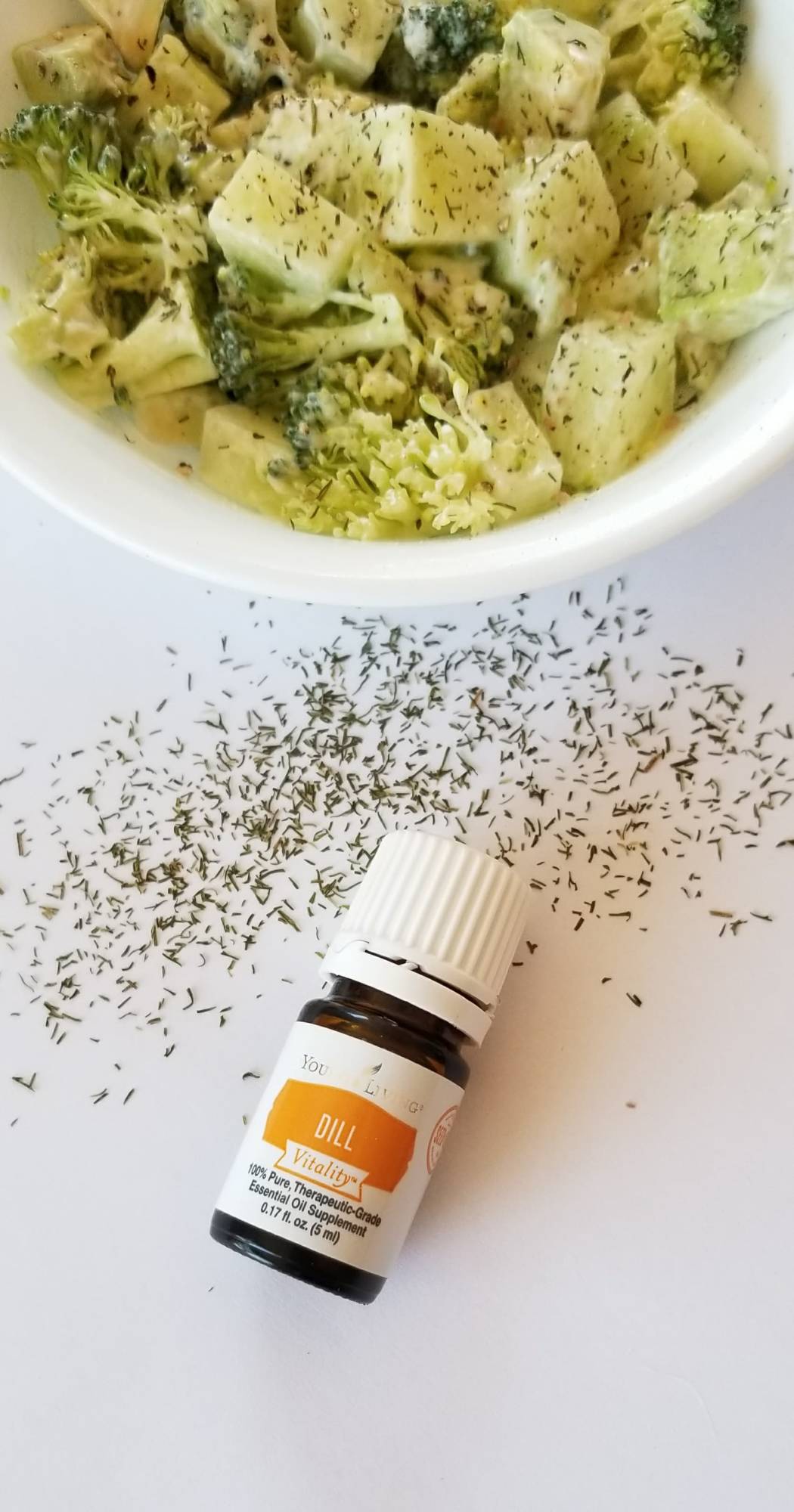 Dill Salad
Ingredients:
1/4 Cucumber
1/4 Broccoli
1/4 Avacado
Tbsp. Avocado Mayo
Fresh Dill Weed
Salt & Pepper to taste
Directions:
Cut up cucumber, broccoli, and avocado into bite size chunks.
Add in avocado mayo and mix together. Put in 1 drop of Dill Vitality.
Sprinkle with salt and pepper and dill weed.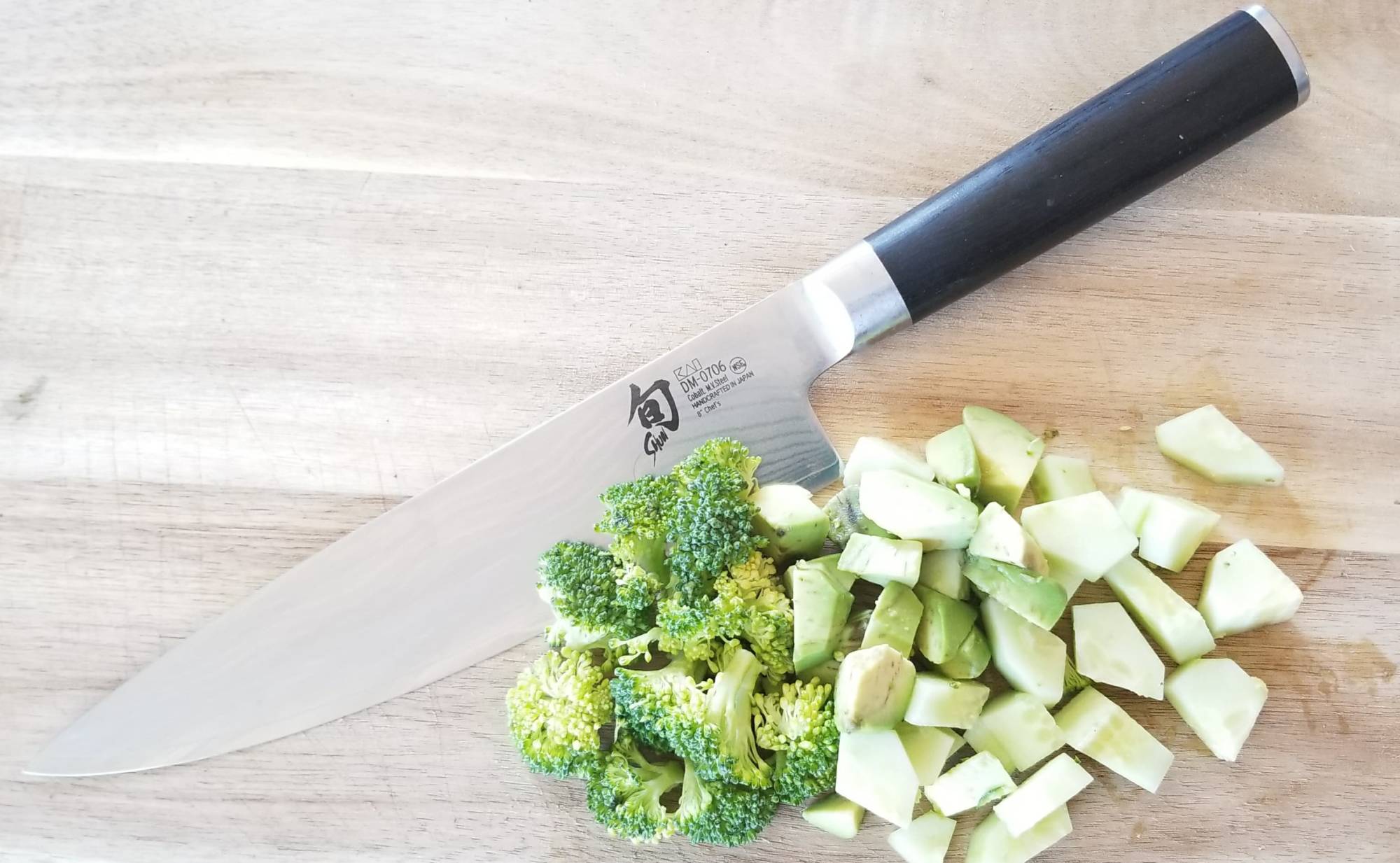 Enjoy!