Jan 21, 2019 08:31 PM Central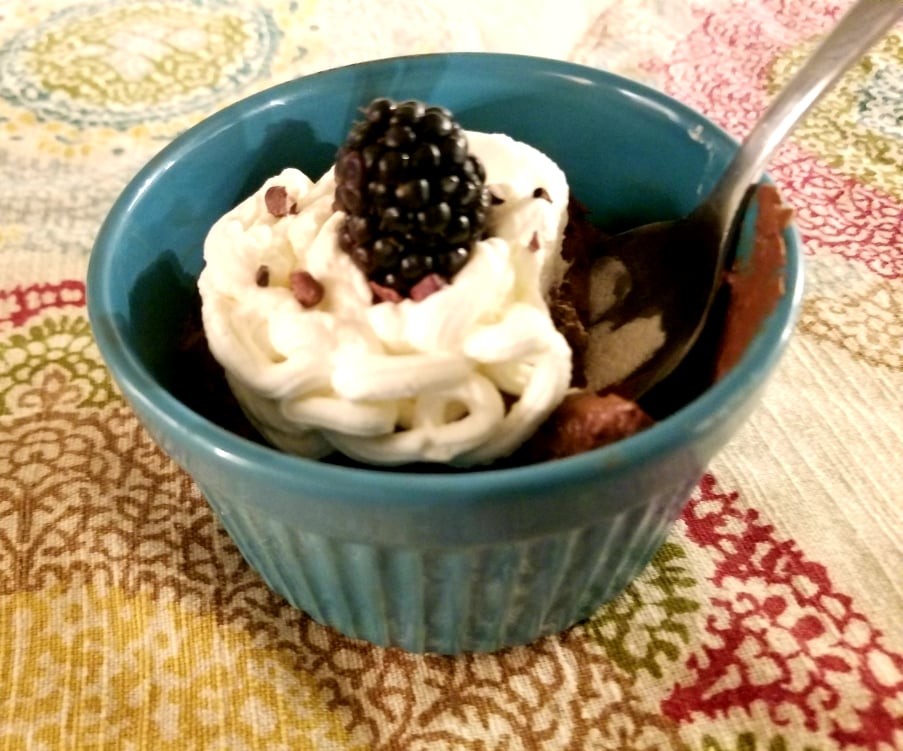 This is a very rich chocolate taste, you can add more sweetener if it is too rich for your liking.
Serving Size 1
Net Carbs 6.9
Fat 26.9
Protein 7.9
Ingredients
1 ripe avocado
.5 tsp vanilla extract
1 tbsp of SF sweetener of your choice
1 cup almond milk
1/4 cup or less of cocoa powder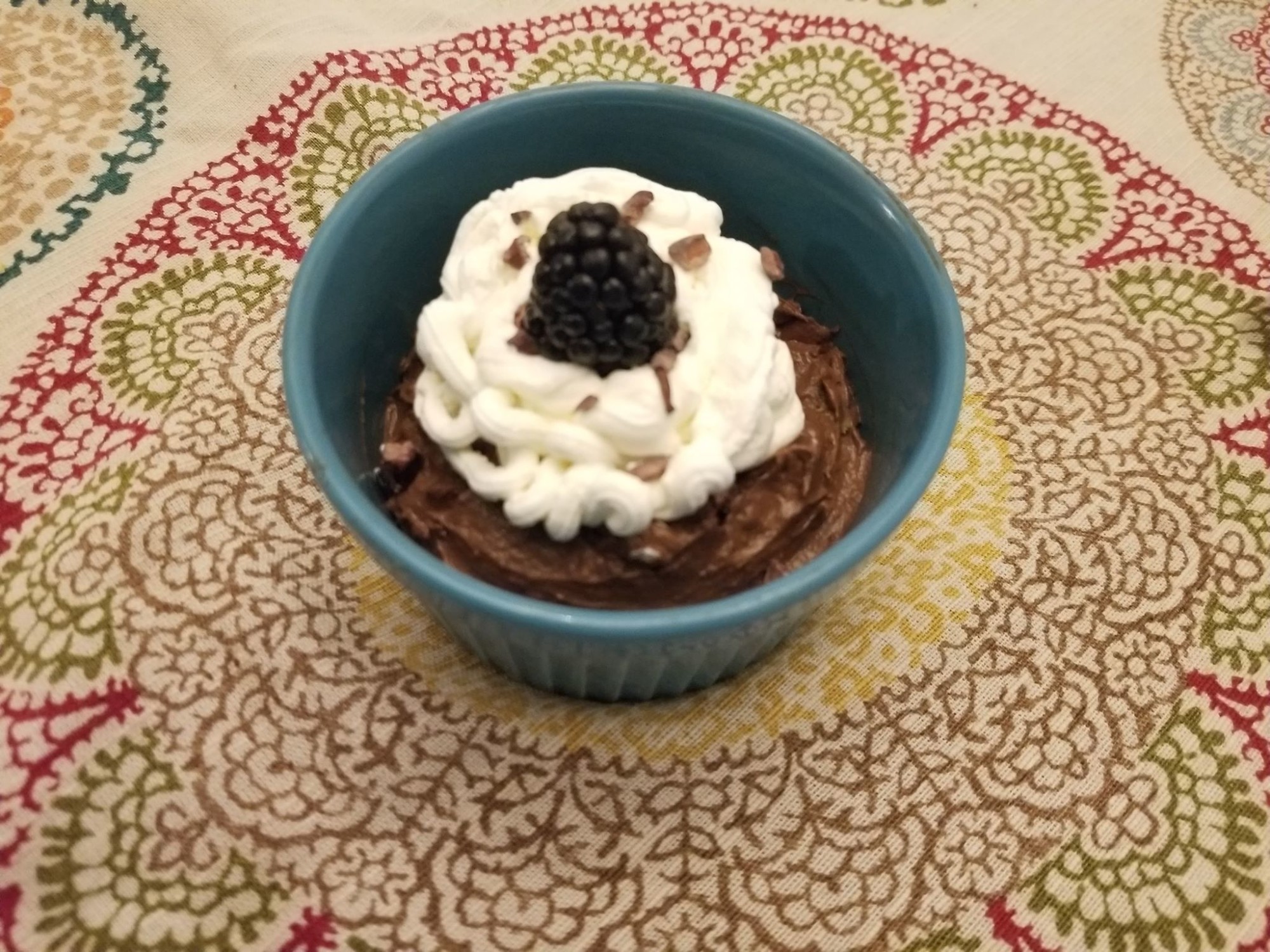 Directions
Whip heavy cream with a hand mixer until stiff peaks form.
Peal avocado, and discard seed. Combine avocado, vanilla, almond milk, stevia and cocoa until smooth.
Add your favorite toppings. I use homemade whip cream, cocoa nibs, berries, or grated chocolate.
Enjoy!