Sep 3, 2019 03:15 PM Central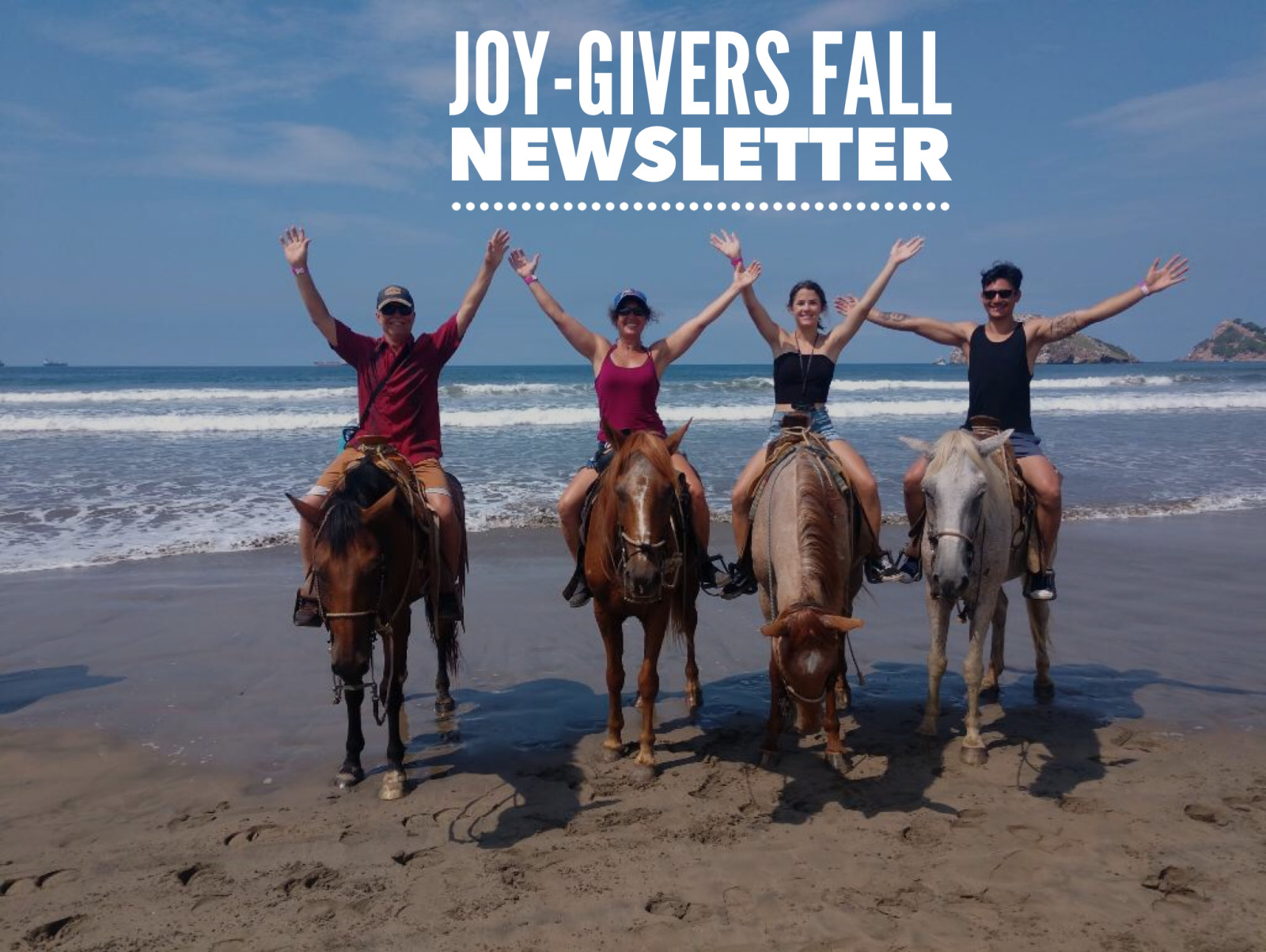 And just like that, summer is over and we start heading into fall. I hope you had a wonderful summer! One thing I love about summers is that I get to go on our yearly family vacation. This year we took a cruise down the Mexican Riviera, stopping at Cabo San Lucas, Mazatlan, and Puerto Vallarta, doing excursions in each of the ports. If you want to check out the pictures from our vacation, jump on Facebook and go to the 2019 Family Vacation album.
But enough about us!
This newsletter is all about ways YOU and your family can stay healthy throughout the seasons.
Here are your Young Living fall tips:
1.
Make it a habit to drink 1-2 ounces of NingXia Red every single day.
This supplement is filled with nutrients and has absolutely no junk ingredients in it. It is the supplement that got be "hooked" on Young Living, and at the time I had no desire to share about this drink or about the company with anyone else. But God had others plans for me, and so I started my journey as a leader to share Young Living with others, via social media.
2.
If you currently tend to get sick on a regular basis, I recommend you have on hand a supplement they offer called "Inner Defense".
This supplement was very helpful for my husband who used to get horribly sick before our journey with Young Living. Now we rarely have to use this supplement, but either my husband or my daughter will take it once in a while still, so I do keep a bottle of it around for such occasions. It's nice to know that you won't have to take it "for life", though! As long as you create and maintain healthy habits, of course.
3.
If you prefer not to take pills or capsules, or your body won't allow you to do so, I recommend you apply or diffuse any of the following oils during the fall season
: Lemon, Thieves, Raven, or Eucalyptus. Applying a drop or two of either Lemon or Thieves on your feet every day is a wonderful habit to form. Raven or Eucalyptus are wonderful to diffuse in the air for a soothing aroma, or you can apply a drop on your chest and back; if applying on children or someone that is very sensitive to smells, please dilute with a bit of carrier oil like Young Living's V6 oil or coconut oil.
Other healthy habits to keep you above the wellness line in the fall season:
- Go on a 30 minute walk daily or engage in another activity that gets your body moving.
- Drink half your body weight (in pounds) in ounces of filtered water. So, for example, if you weight 200 pounds, you would need to drink 100 ounces of water each day. It sounds like a lot, but after a couple of days your body will get used to it and balance out so you won't have to be running to the bathroom every half hour. LOL.
- Keep a bottle of Thieves hand sanitizer with you so you can cleanse your hands anytime you are in public restrooms, movie theatres, amusement parks, doctor offices, etc.
May you stay healthy physically, mentally and emotionally throughout this fall season. **Always remember that the oils and supplements must never be used as magical potions! Use them along with other healthy habits.
Mirdza Hayden
"Keeping You Healthy Throughout the Seasons"