Jun 15, 2020 06:14 PM Central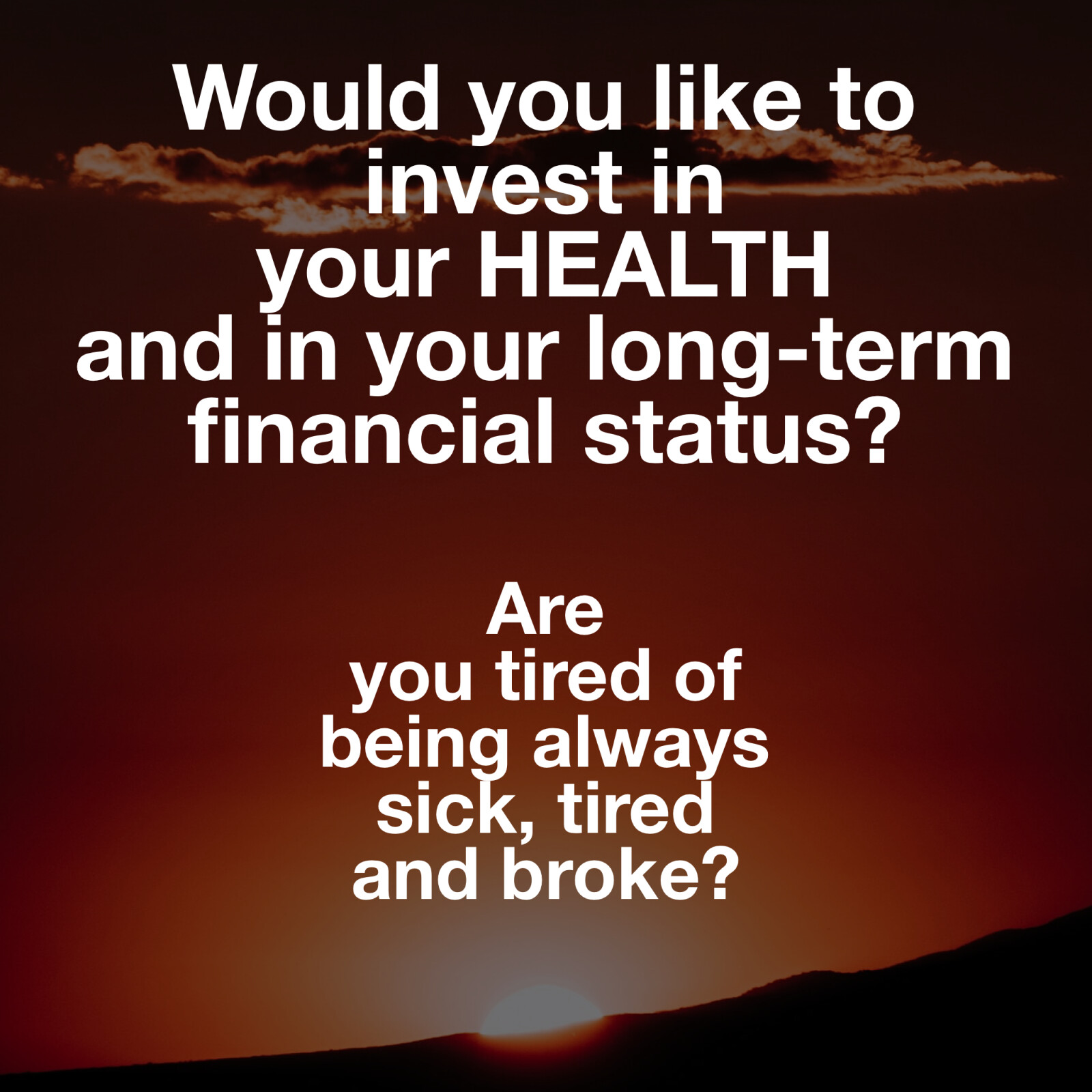 It's very important to not spend all of the money we make each month; we must learn to manage it properly, as well as learn to save some and also invest some. This is the best way to be okay financially, and maybe even well off, regardless of what the economy of our country is doing.
Most people do not have thousands of dollars to invest in the stock market each month, plus we've got to be financially smart in order to be able to do this. Most also do not have tens of thousands of dollars to invest in real estate in order to buy houses and rent them out, or fix them up and sell them at a higher price.
So, what could the average person do in order to invest? Well, one of the smart things that anyone could do, regardless of social-economic background, gender, race or education level is to invest between US$100 and $300 a month in a legitimate network marketing company. This would be all money in products the person would use monthly; tax and shipping must be added to it, so the approximate personal investment would be between US$120 and $360. Now, this is not a "sit back and watch your money grow" kind of investment. In order for this investment to pay off, we must be actively sharing our experiences with the products, as well as the opportunity to invest into the company, like we are. If everyone that puts aside fear and decides to invest the money would do it consistently, all of us would win financially in a massive way, depending on the compensation plan that the company with which you are investing in offers, of course.
I personally invest no less than US $300 a month in a company called Young Living Essential Oils. This company is not only the leader in the essential oil industry, but it's also a company that constantly is offering new products and product lines to help enhance our lifestyle. The ingredients in every single product are phenomenal, like few out there. The essential oils they produce come from plants that have been properly cultivated and harvested' after that, they are distilled at the perfect temperature for the right amount of time (depending on the oil), and then bottled properly.
It's safe to say that many people are either fearful of investing in a network marketing company or they are taught to be skeptical, and therefore carry around this ingrained mentality that "all" network marketing companies are scams and "pyramid schemes" where very few people actually even have a remote chance to succeed. That is why we need to go at it avidly with the commitment to keep on sharing this investment opportunity for as long that is needed, and teach those who join us to do the same (duplicate our actions). It's important that we understand how amazing this model of business truly is and how beneficial it is to everyone who decides to invest and stays committed to a simple plan of action, without ever losing heart.
A person who invests in a company like Young Living must go in realizing that they may not see a financial return on their investment for many years. However, the fact that Young Living offers us products that enhance our life physically, mentally, emotionally, financially, and spiritually, we could say that it's a wonderful investment in our HEALTH AND WELLBEING (quicker benefits, depending on what our health is like when we sign up for a membership, of course). The financial benefits could come quick, as they have for some leaders, depending on how quickly we get some go-getters who are risk-takers and set aside their fear and skepticism, but the reality is that, for most, it could take many years to reap the financial rewards we desire. As long as we understand fully that it may be a long-term financial investment, and do not stop investing into the company each month, and consistently share with others about our experience with the products and the investment opportunity, we will in the end be able to reap the financial benefits. Once we do, though, it's important that we know how to properly manage that money! So learn how to do it as you consistently "build your business" and reap the health and wellness benefits, as well as tax the many tax write-offs that the government offers us for building a small business.
---------------
If you would like to invest in Young Living,
please contact me via this website, or simply sign up easily with the company using the links you can find on this same website; if you have any questions, please feel free to contact me privately. **You can also contact me privately via Facebook by CLICKING HERE.