Oct 29, 2022 08:34 PM Central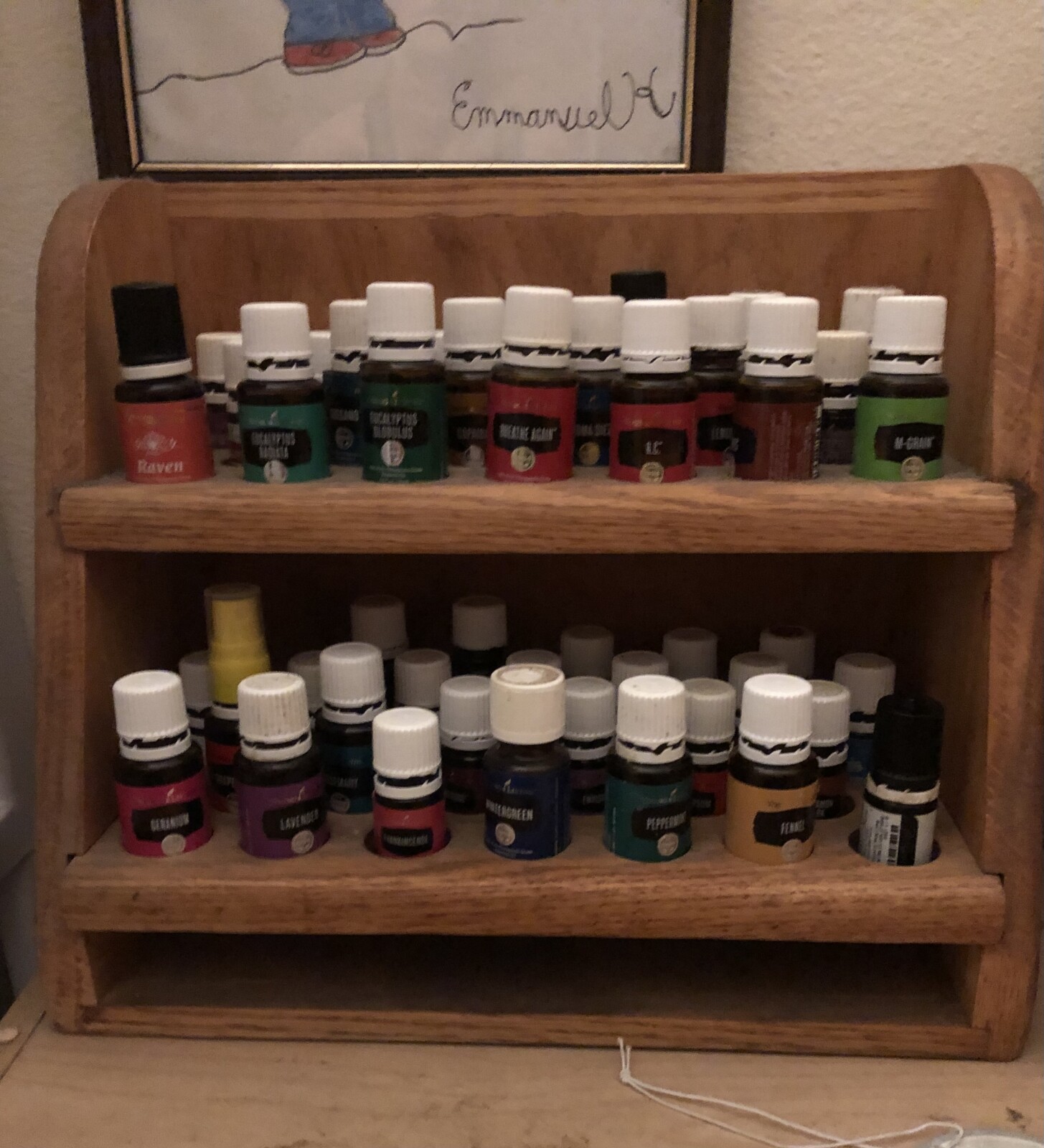 Every time I turn around, it seems another company has launched their own essential oil brand. This is because essential oils are becoming very popular now. This is good, BUT, this means we need to be
extra mindful
from whom we purchase our essential oils since not all brands are created equal. In fact, many brands are so heavily adulterated that, not only do we not receive the benefits we were hoping to get from them, but they are actually
HURTING
those we love the most, including our babies and beloved kitties and puppies.
So, why purchase from Young Living Essential Oils?
Here are my 2 top reasons
:
1.
Their quality is unparalleled.
There is a reason it is said that this company is the
leader in the essential oil industry.
They are extremely mindful every step of the process from the seed they plant to the bottling of the oil. First, they carefully prepare the land in which they will plant the seed, plus they carefully select the seed they will use as well. Then they are extremely mindful in their cultivation of every one of their plants, taking the time to not use any toxic fertilizers. They make sure each plant is harvested at the right time (even the right time of the day), and then distill every plant at the right temperature, for the right amount of time. It's definitely an art! They are careful to bottle them in little bottles that are well protected and won't get easily damaged. This is rightfully called their "Seed to Seal Promise".
2.
They offer a financial opportunity to people all around the world, regardless of gender, education level, and age.
This means that, not only can we receive the physical, mental, and emotional benefits from using Young Living's premium quality essential oils, but we could also have a way to bring in an
extra income,
and perhaps even a great
passive income
once we retire from our "regular" job. (To view their Income Disclosure Statement, please go to the "home" page on this website. You will find a link there to follow and have access to it).
Perhaps you yourself do not need any extra income,
but
you do want to purchase premium quality essential oils at a discount
, Young Living allows you to do this as well. Just get a
wholesale membership
with them and receive a 24% discount on every purchase, regardless of how big your order is.
**Lastly,
if you find that you are purchasing from them every single month
, sign up with their Loyalty Rewards Program so that, like me, you can receive between
10 and 25% back on your orders over 100 PV
placed once a month via this program, depending on how long you have been on the program. You start at 10%, then go up to 20% in 3 months; after 2 years, they company will give you a whopping 25% back!
What credit card will do that for you on any of your purchases
?
Jul 10, 2018 02:45 PM Central
If you are wanting to make it a habit to use Young Living's brand of products to enhance your healthy lifestyle, I highly recommend signing up with their (optional) Loyalty Rewards Program.
Regardless of whether or not you're "building a business" with Young Living, wanting to make an extra $100 or $200 a month, or just want to enjoy a healthier lifestyle by using their products consistently, the Loyalty Rewards is a marvelous program to be on! You see, by purchasing their brand of products on a monthly basis - products we use every single day in our homes - they will give us back 10 to 25% in points which we can then redeem for free products!
Here is how the Loyalty Rewards Program works: In the first 3 months they give us back 10% of the PV (product value) in points we can save up and redeem for others things we want (like shampoo, conditioner, deodorant, toothpaste, makeup, baby products, a supplement, an oil etc). Starting in the 4th month of being committed to this program, we get double that! They reward us with 20% back in points. For example, if in the first 3 months we spend 50 PV, we will be given back 5 points. By the end of 3 months, we will have saved up to $15 worth of eligible products (most in their catalog are, by the way). When we reach our 4th month that same PV translates into $10 back! So 3 months later we have $30 plus the $15, so $45 to redeem for free products.
And that's not all! If we commit to just start swapping out things from our home and decide to purchase $100 a months in Young Living products - actually 100 PV (PV stands for "product value" since we have an international market and so each product has a certain value) - we will get $10 back the first 3 months and $20 back starting at the 4th month, PLUS each of those months we will receive a FREE 5 ml BOTTLE OF ESSENTIAL OIL. If we absolutely fall in love with their products and want to keep using their supplements (like their amazing NingXia Red), and we spend 190 PV worth of products, we get even more free products. What we get varies from month to month, so watch for the "month's freebies" at 190 PV, 250 PV, and 300 PV levels. Gosh!
It totally simplifies our life to switch to their brand
because they have sooooo many lifestyle products that we use every day from hair care products and facial care ones, all the way to housecleaning ones. They even have a baby line and a makeup line now!
Once you experience their products and really realize that ALL their products have great ingredients in them, ones that are actually ENHANCING your brain health, emotional health, and physical health, I can almost guarantee that you won't want to read another label at your local store again
. All I can say is that
it certainly has

simplified my life

to switch over to their brand of products
and that is why I absolutely love sharing about this company and about their Loyalty Rewards Program.
So…. back to the Program….
If you stay committed for two consecutive years you start receiving

25% back

!
How cool is that? Then your points start adding up real fast and you can get so many FREE products that you are going to be totally amazed. Gosh,
just last year I got $950 worth of products for free
, and I am very grateful for that. All I did was purchase supplements and essential oils that we need at home to help us stay fit and healthy throughout the year, and I was able to get a bunch of personal use and cleaning products for free. It just can't get any better than that, you guys, and that is why I will continue to share about this program relentlessly. It's the best rewards program in the world, in my opinion.
Experience it for yourself by signing up for this program this month, if you have not already.