04/25/2017 10:51 AM Central
Many people have asked why "I've gone crunchy"! Here is the basics and most important reasons why!
I've also shared below the 3 main ways you can use your essential oils for the fullest power! Enjoy!
Look into why we all have chosen Young Living Essential Oils for our families:
From Young Living - "We believe that you deserve products that are genuine, free of synthetic chemicals, and of unmatched purity. Seed to Seal® is both a promise to you and a reflection of our sense of global stewardship. Through each step of our production process on both our own and partner farms, we use the most exacting standards possible to make our products, your life, and the earth better. Only one company can make the Seed to Seal promise. Only Young Living."
There are three basic ways to use essential oils: aromatically, topical application, and internal consumption. The best way to know how you can safely use a Young Living essential oil is to read the individual oil bottle label or check the Young Living Product Guide and website.
Aromatically – The first way you can use Young Living essential oils is inhalation. The inhalation of essential oils heightens the senses and can trigger numerous desired responses in the body. There are several techniques used to inhale essential oils. You can take the top off of the bottle and breathe the vapors of the essential oil directly. You can add a few drops of an essential oil to a Young Living diffuser, which disperses the oil in a micro-fine vapor into the air. The Young Living diffuser will not heat the oils, ensuring full benefits, as extreme heat can damage important constituents in the oil. You can add a couple of drops of an essential oil to a water spray bottle and spritz the room. Finally, you can add a drop or two of your favorite essential oil to a diffuser necklace and breathe in the essential oil vapors while you are away from your diffuser.
Topically – The second way you can use Young Living essential oils is by applying them topically. Apply essential oils directly to the skin where desired. If an essential oil is considered hot or spicy, or becomes uncomfortably warm on your skin, add a carrier oil, like coconut, olive, grapeseed, or jojoba oil, or Young Living's V-6 oil to the skin. Dilution may protect against possible skin sensitivities. Carefully tip the oil bottle and drop 2-3 drops in the palm of the hand or directly on the desired application area. If dropping oil in your hand, rub palms together in a circular motion and then massage oil onto the desired point of application. Another way to apply oils to your skin is to make a roller bottle with your favorite essential oil and a carrier oil that won't harden in the bottle. Some of the most common areas of the body to apply essential oils to are the crown of the head, temples, behind ears, neck, upper back, abdomen, over vital organs, wrists, ankles, and soles and top of feet. Essential oils should not be applied inside the ears, eyes, or nose.
Internally – The third way you can use Young Living essential oils is by ingesting them. Refer to the bottle label and Young Living Product Guide to see which essential oils are considered safe for consumption. You can put several drops of essential oil into an empty capsule and swallow with water, add 1-2 drops to a glass of water or rice milk and drink, put 1-2 drops onto a piece of bread and eat, add to your meals when cooking, or add 1-2 drops onto a teaspoon of honey or Young Living's Blue Agave and swallow.
There are three main ways to use essential oils, and Carrie Parker is here to share with us how:
Take a moment to listen & watch here!
04/10/2017 09:39 AM Central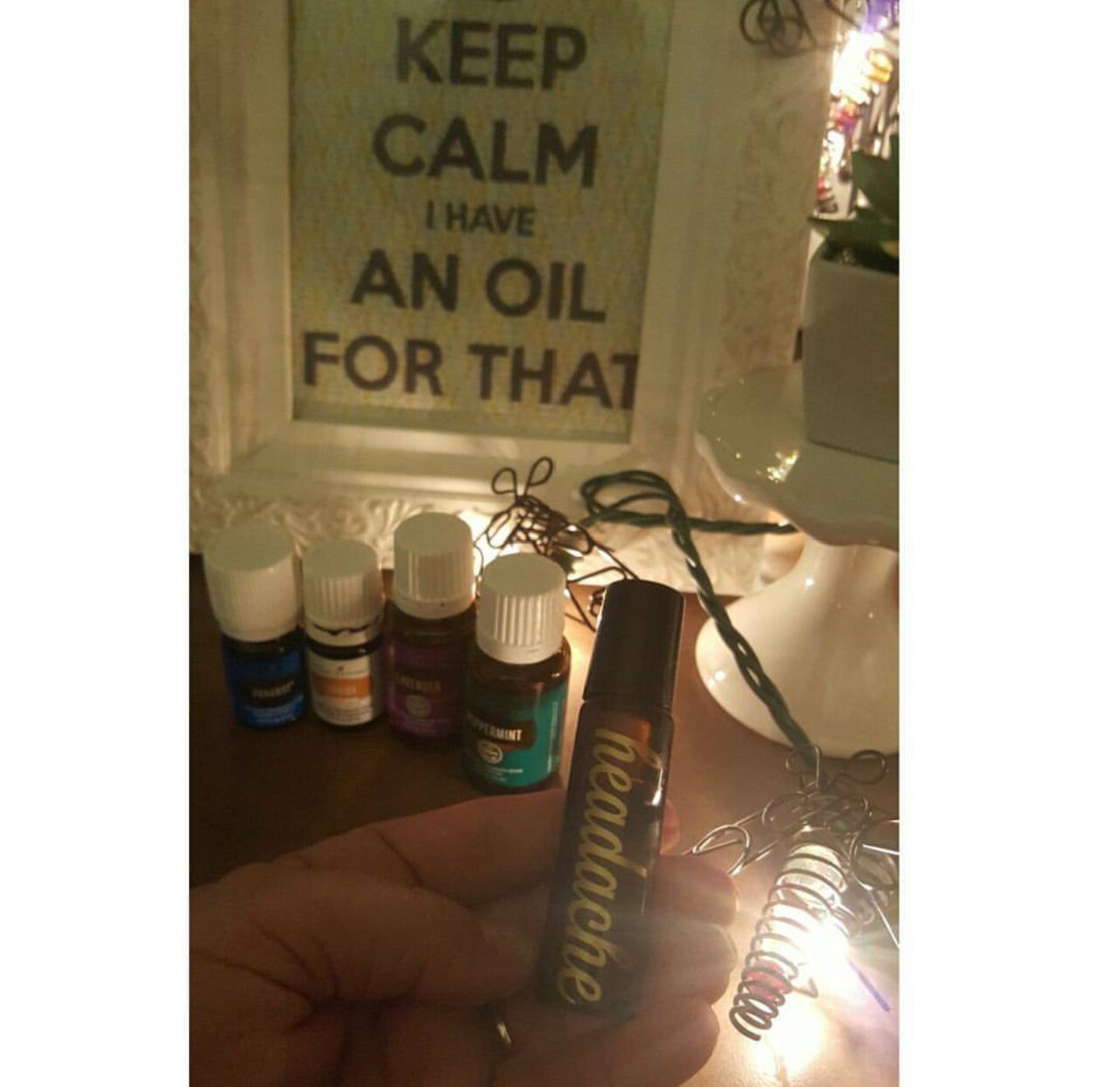 I had such a great time hosting my first Make & Take night yesterday! Each guest who came not only made their own "Headache" roller, using PanAway, Lavender, Peppermint & Copaiba oils, but left with a special gift from me!
Our next Make & Take night will be Sunday, May 7th - 6pm-7pm and we'll be making the "Allergy" roller! Cost is $15 and I'll have everything you need to make this blend! Plus some savory appetizers & spritzers too that you can enjoy! A few prizes may also be there for you to win!
RSVP to me at momhaas@gmail.com or text!