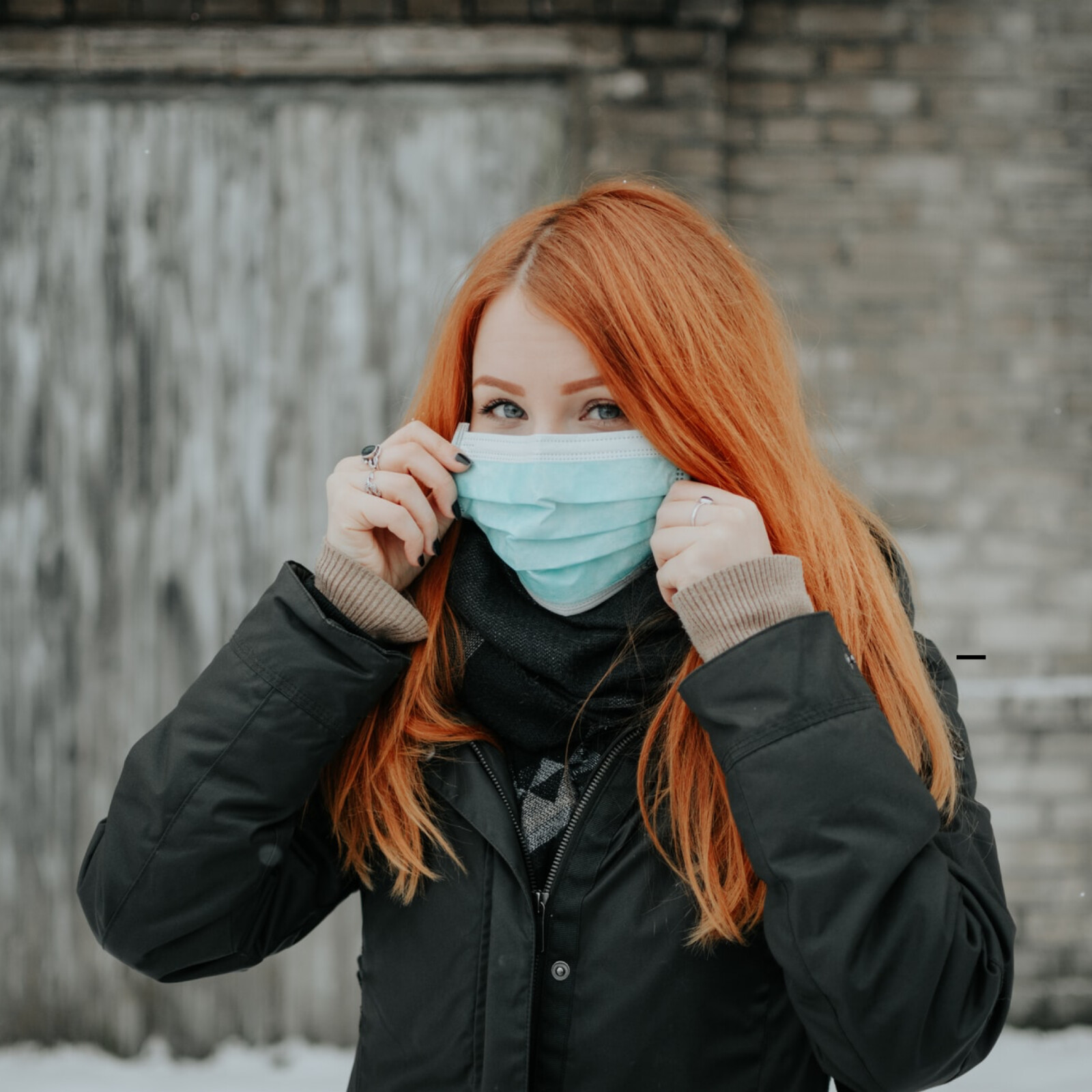 No matter which side of the mask debate you're on, we can all agree on one of the downsides . . .
Mask breath.
Even if you brush and floss like the Tooth Fairy, within just a few minutes of wearing a face trap, your mouth can feel stale. That's likely from breathing in freshly exhaled carbon dioxide instead of fresh air. But it doesn't have to be that way—there's a better way to wear a mask.
I've been adding essential oils to the inside of mine. I use a blend of Peppermint, Ravintsara, Eucalyptus, Lemon, and Wintergreen to create a cooling sensation for the mouth and throat. The naturally occurring constituents eucalyptol, menthol, and methyl salicylate give the extra bonus of helping me breathe deeper. It's like an effervescent breeze through a grove of eucalyptus trees.
The easiest way to apply these oils is to use the pre-blended Raven essential oil. This blend has long been known for the chilly, minty experience it creates when applied topically, inhaled, or diffused. We love to make DIY chest rubs with Raven in the winter season for that same reason—with zero harsh chemicals!
So naturally, Raven is the perfect blend of oils to make a Mask Refresher Spray. It's small enough to carry in a purse or backpack, and it will even make it through airport security. My family has found that just a few sprays helps us to be less irritable while doing what we need to do.
Here's what you'll need to make your own.
10-15 drops
Raven
essential oil blend
1/4 t. witch hazel
Distilled water
Directions: drop oils into the bottle. Add witch hazel, then fill almost to the top with distilled water. Spray the inside of your mask liberally as needed.
You could also make your Mask Refresher Spray with different oils based on your family's needs. Try Lavender or Peace and Calming when you're feeling anxious, Peppermint when your tummy feels off, or Thieves anytime you need those powerhouse molecules inside your body.
Ready for a bonus tip?
If you've been drinking coffee or you haven't had an opportunity to brush your teeth after lunch, put a drop of Peppermint Vitality oil on your tongue.
Ready to get your own oils? Contact me below!
Be oily and be well,
Nicole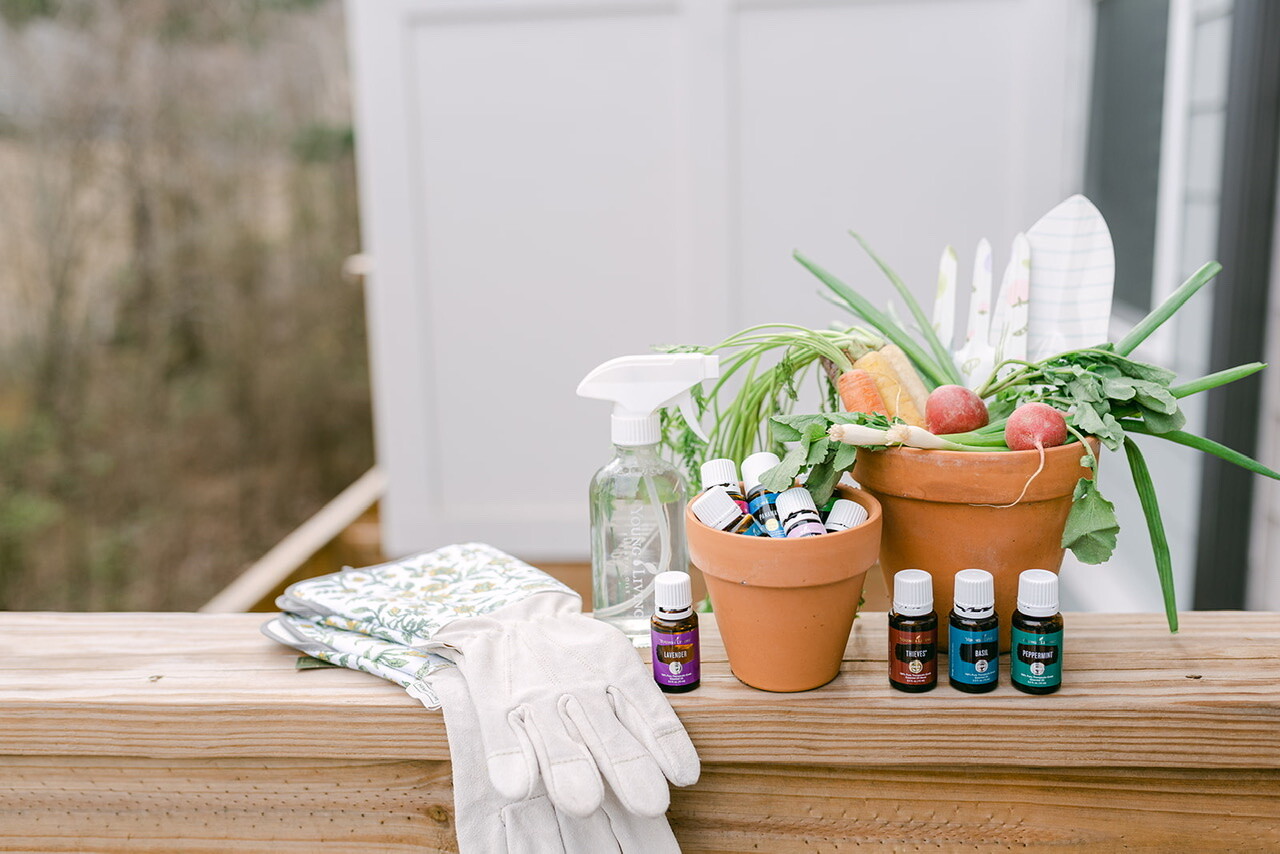 For me, Mother's Day is the official beginning of gardening season. Each year, my gift includes a dozen or more varieties of flowers and green plants to adorn the pots scattered about my outdoor living spaces. My husband knows that getting my hands in the dirt makes me happy and that nightly watering is a much-needed getaway for my mind and soul.
Plants = My Perfect Gift!
There was a time when I used some pretty harsh chemicals on my flowers to keep them looking beautiful and to keep the bad guys away. However, once I started growing my own herbs, I decided I had to make a shift because what I put on my plants would end up in our bodies once we consumed them, leading to bio-accumulation of toxins that are linked to many chronic diseases.
After a bit of research, I discovered that those synthetic chemicals aren't just harmful to our families, but they're also responsible for the decline in our pollinator population. Although some fruits such as peppers self pollinate, not every plant does that. Lots of them need the help of cross pollination between male and female plants, and our pollinating friends--the bees and butterflies--are crucial to the process. So instead of using harsh chemicals that can repel or harm our pollinators, I've discovered a way to actually ATTRACT them to our gardens.
Think about it this way . . . pollinators are attracted to the smell of flowers. Luckily, many wonderful essential oils are distilled from . . . flowers! As it turns out, you can create this simple spray using essential oils to spritz on the flowering buds of your garden to encourage pollinators to come in and get the job done.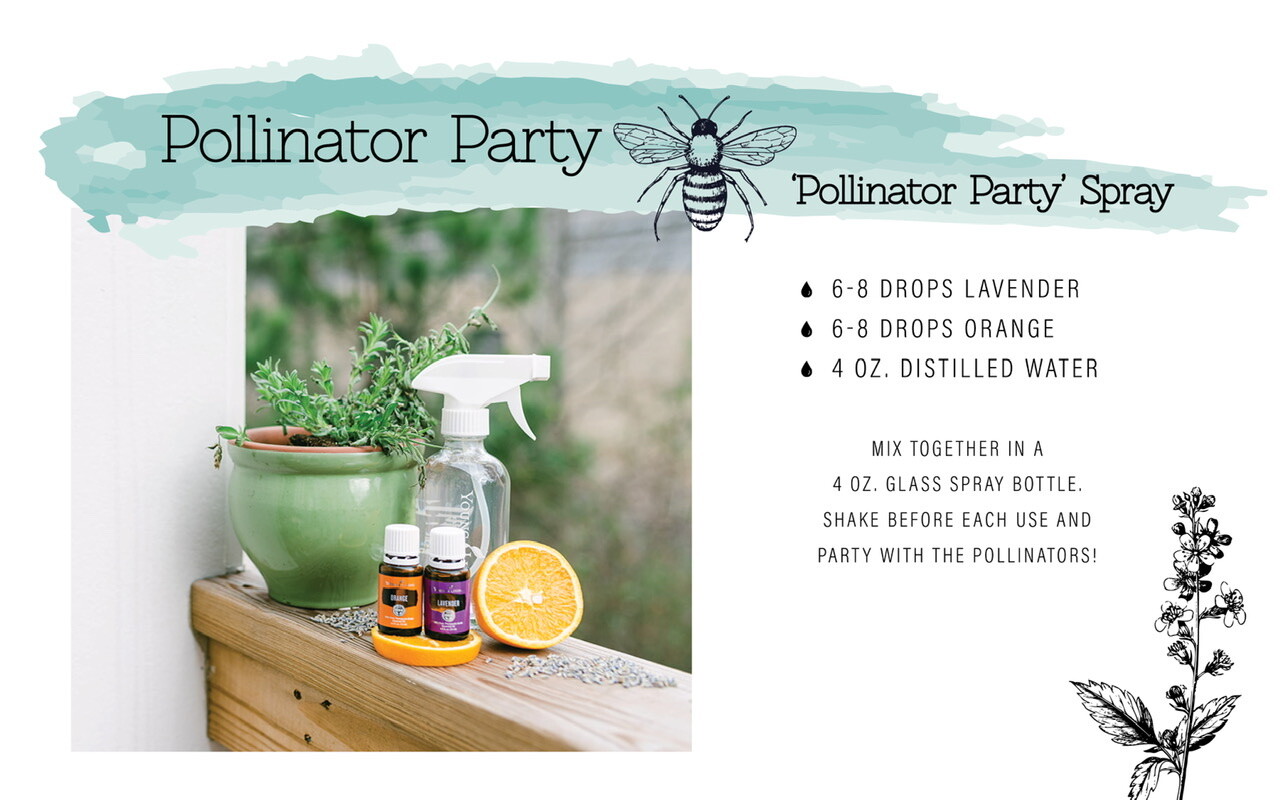 And while you may want to attract the bees and butterflies to your garden, other insects can totally ruin your garden plans. From eating your plants to taking a bite out of you, they can can really dampen your gardening dreams. I've created a
free Gardening + Oils guide
with recipes to help you with that and other aspects of gardening naturally, including unwanted growth, keeping pets away from your plants, and even companion planting. I've even got a free gardening journal that you'll love to get your green thumbs on.
If you don't have your own essential oils, it's time! Click the link below to set up a time to chat.
Be oily and be well,
Nicole