01/30/2017 03:45 PM Central
Have you been looking for a natural toothpaste for your kids?
Look no further! Young Living's KidScents Slique Toothpaste is the perfect oral care solution for kids of all ages. Now flavored with our Slique™Essence essential oil blend, this formula is an excellent training tool for children as they learn proper oral hygiene habits. KidScents Slique Toothpaste also features the popular Thieves® essential oil blend for added support, plus xylitol, baking soda, and calcium carbonate to gently clean teeth, freshen breath,and supporting healthy teeth.*
This safe yet effective blend promotes healthy teeth without the use of fluoride, synthetic dyes, artificial flavors, or preservatives. This product is an excellent addition to any child's personal hygiene routine, offering a great-tasting tooth-brushing experience to keep young smiles healthy and bright.
Primary Benefits
• Includes proprietary Slique Essence and Thieves essentialoil blends for a great taste and exceptional cleaning power
• All-natural, non-toxic ingredients
• Baking soda and calcium carbonate are gentle abrasives that will not erode enamel
• Safe and effective for maintaining tooth and gum health, polishing teeth, and freshening breath
Did You Know?
• KidScents Slique Toothpaste contains no sodium lauryl sulfate or sugar.
• Baking soda may help counteract bad breath.
Since my kiddos have started using this toothpaste their dental checkups have improved, they like to brush their teeth, and their breath is much better!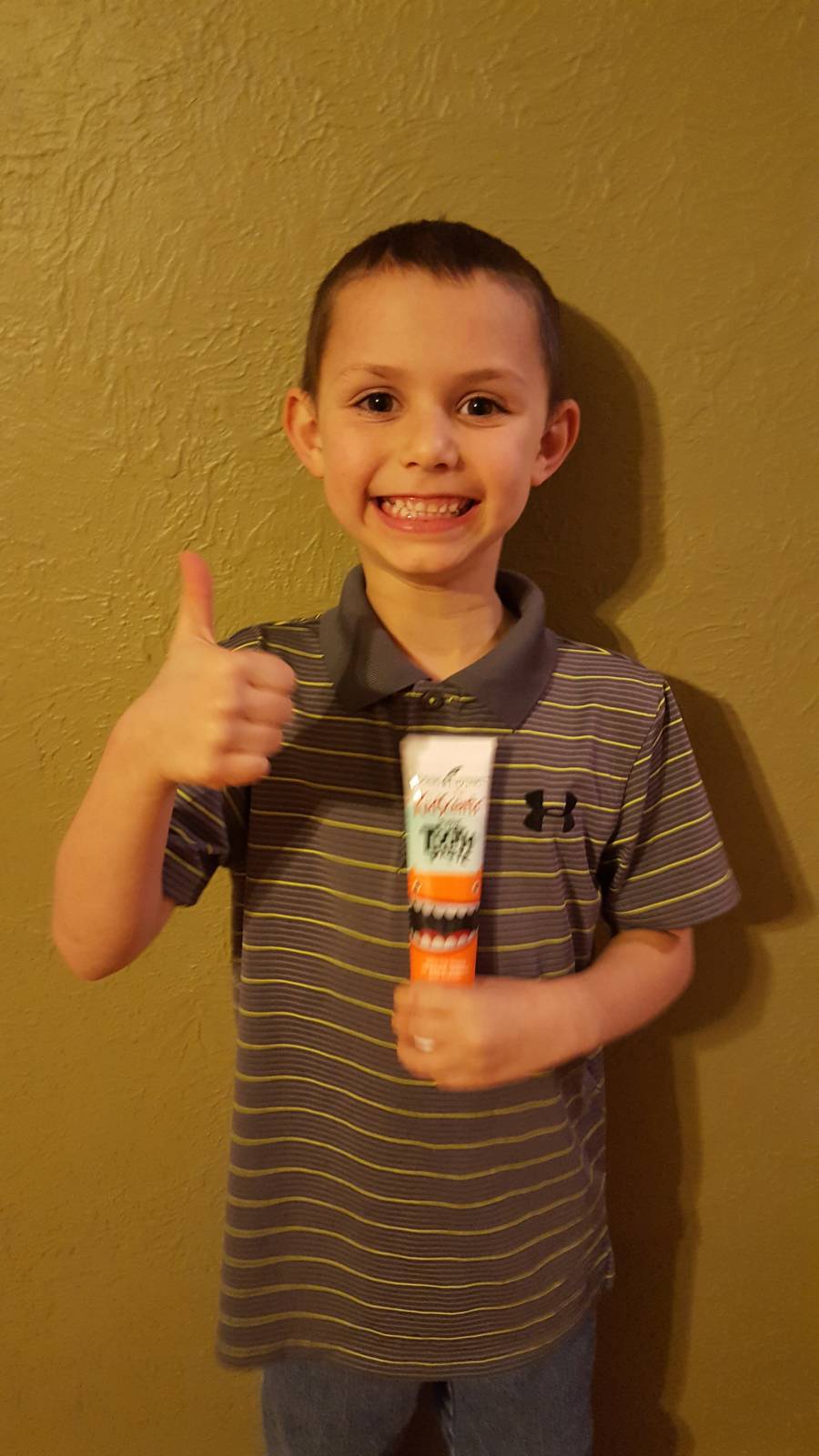 Complementary Products My Kiddos Love
• KidScents Bath Gel
• KidScents Lotion
• KidScents MightyVites