Jun 30, 2016 07:39 AM Central
Robyn Schueler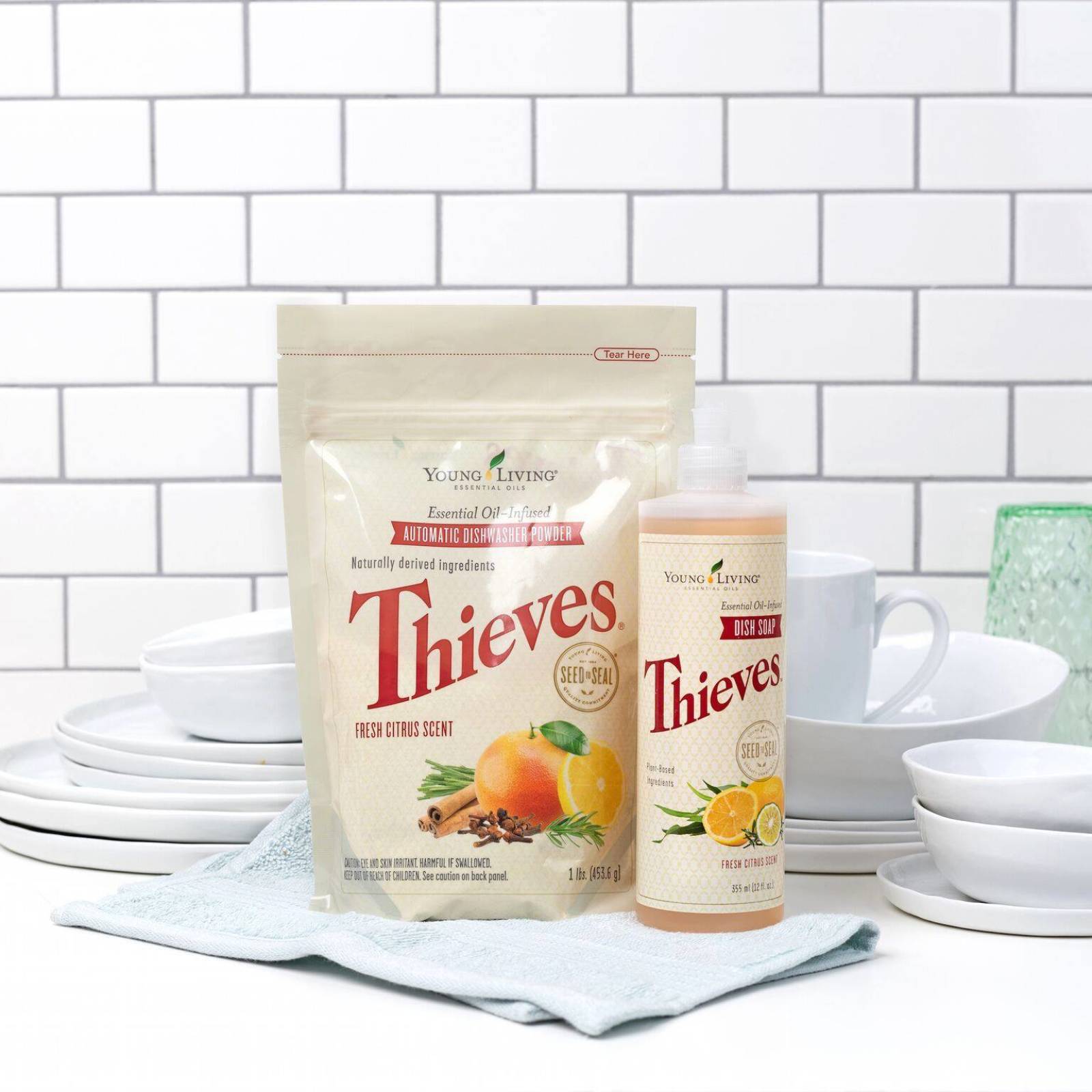 Did you know that Young Living has a full line of thieves products? They have the thieves essential oils, cleaners, oral health products, and hand products!
Thieves essential oil is a blend inspired by the legend of 4 grave robbers who used a blend of Clove, Rosemary, Cinnamon, Eucalyptus and Lemon to steal from the dead during the plague. Thieves is a wonderful cleaner and is highly effective in supporting the immune system and good health.
We use thieves everyday in our house in multiple ways. We use the Thieves Spray on our feet to boost our healthy immunity. Thieves Foaming Hand Soap is at our sinks to cleanse and defend our skin. We love the way our hands feel after using the soap, so soft and smooth. We use the toothpaste, Young Living has several to choose from and follow up with the Thieves Mouthwash. They provide support for healthy gums and strong teeth. I always have the waterless hand purifier in my purse so we can keep our hands clean when we are out and about. I use the Thieves Household Cleaner to do all my cleaning. Plus, it is safe for my kids to use too. I made cleaning wipes for each of the bathrooms and the kids wipe down their bathroom everyday.
Thieves also has laundry detergent, dish soap, veggie wash and spray, and they just introduced a dishwasher powder!!! I have some ordered and can't wait to try it!!!
What thieves products do you use? What is your favorite?