Mar 26, 2019 10:31 AM Central
Mar 16, 2019 05:17 PM Central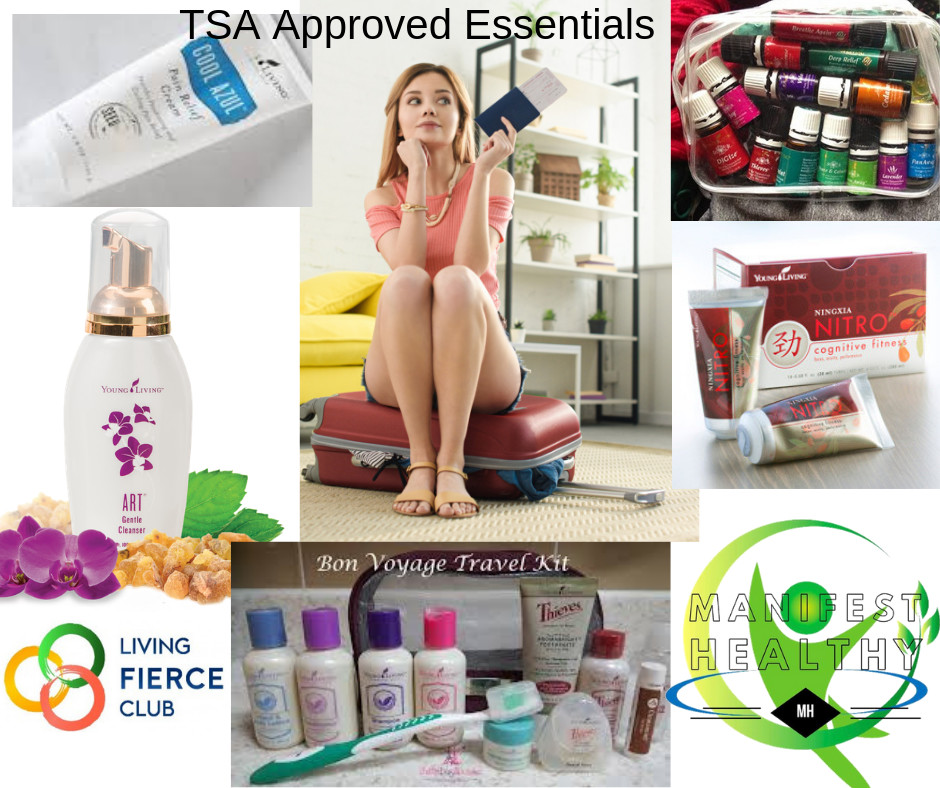 Jihan Thomas, my mentor, AND SHE NEEDS TO BE YOURS, BECAUSE SHE'S SOO AWESOME!!!! taught me how to live my life from VACATION TO VACATION. We love to explore and travel. If you do too, you might want to consider what we do ---- travel with carry on.... It's FAST and EASY!!!!!
Carry on liquids, lotions and gels need to be 3.4 oz or under.
Here's the list for TSA carry on approved essentials in liquid, lotion and gel form that you should never be without:
. Any and every Young Living essential oil - put in a clear ziplock bag
. Cool Azul Pain Relief Cream
. Cool Azul Sports Gel
. Thieves AromaBright Toothpaste
. Thieves fruit & veggie spray
. Thieves Spray
. Thieves Waterless hand purifier
. YL Seedlings Baby Oil
. YL Seedlings Diaper Rash Cream
. YL Seedlings Linen Spray, Calm
. Kid Scents Tender Tush
. Lava Term after Sun Spray
. Maximum Strength Acne Treatment
. Mineral Sunscreen Lotion SPF 10 or 50
.Bon Voyage Travel Pak
.Ningxia Nitro
.Ningxia Red singles
.K&B
.Mindwise Sachets
.ART Creme Masque
.ART Intensive Moisturizer
.ART Renewal Serum
. ART Gentle Cleanser
.ART Light Moisturizer
.Sheer Lume
.Savvy Minerals Hydrating Primer and Mattifying Primer
.Savvy Minerals Misting Spray
.Boswella Wrinkle Cream
.Essential Beauty Serum
.Satin Facial Scrub - Mint
.Wolfberry Eye Cream
.Coconut Lime Replenishing Body Butter
.Rose Ointment
.Clara Derm Spray
.LavaMint Softening Foot Scrub
.Marah Shave Oil
.Prenolone Plus
.Progesssence Plus
.Shutran 3-in-1 Mens Wash
.Shutran AfterShave Lotion
Shutran Beard Oil
Shutran Shave Cream
****CLICK ON MY NAME (PAM BILFELD) ON THE TOP LEFT OF THIS PAGE TO GET MORE INFO ABOUT THESE FANTASTIC PRODUCTS, WELLNESS INFO, RECIPES, BUSINESS OPPORTUNITY AND MORE.....