Oct 28, 2017 09:21 AM Central
Hey!!
Anyone ever deal with headaches from strong smelling cleaners and fragrances? Did you know that all that stuff is toxic to our systems, and cause cause all kinds of disruptions to our bodies? I grew up hating the smell of cleaners cause they would literally make me sick, and even as an adult I can't stand them. I am so grateful that I found an option that is very effective at killing germs and making my house sparkle without all the toxic chemicals. The best part? One bottle of the cleaner lasts forever...All you use is a capful of cleaner to a 16 oz bottle of water. There are approx. 60-65 capfuls of cleaner in a bottle of cleaner, and the cleaner costs $22 (wholesale member price)...thats crazy cheap compared to traditional cleaners. Its crazy to me how effective this cleaner is and it smells SOOO good without the headaches that I get from everything else. I actually enjoy cleaning now because it smells good!!
Jan 21, 2017 07:32 AM Central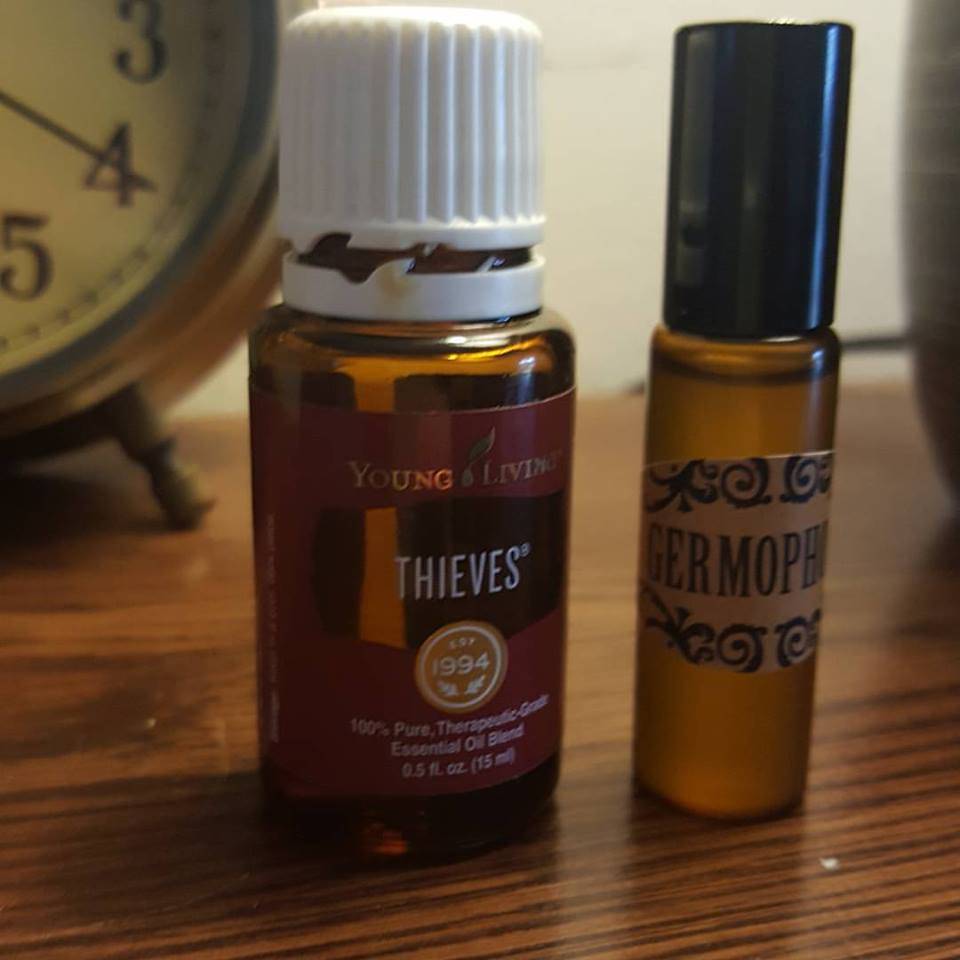 Who here loves germs??? Not me, thats for sure!!! Between my hospital job, which involves the ER and everyone with their bugs coming in and coughing all over me, and the 2 school age children I have, germs are a constant fear in my house. Colds suck, but its the stomach bug that I can not stand and fear like nobody's business...
And then comes Thieves essential oil blend. This stuff is an amazing lifesaver!! Its a blend of Cinnamon, Clove, Lemon, Eucalyptus, and Rosemary, and its smells freaking amazing. This is a crazy germ buster and immunity booster! I make foaming hand soap, bath soap, roller bottles, diffuse it, drop under my tongue, put in with honey for a sore throat buster, drink in tea......the list goes on and on and on...
Young Living also has an entire line of Thieves products...There is a bottle of thieves cleaner that comes super concentrated, so it lasts forever and cuts through any crazy sticky mess PLUS doesnt have that burning your nose chemical base like most cleaning products. Its all plant based so the kids can even rock the cleaning process, which is an extra plus!! There is also toothpaste, mouthwash, hand sanitizer, spray, wipes, veggie spray, laundry detergent....the list goes on and on and on...
But my favorite will always just be the magical little bottle of essential oil. It has saved me more times than I can count!