Mar 15, 2021 03:40 PM Central
Sarah Claburn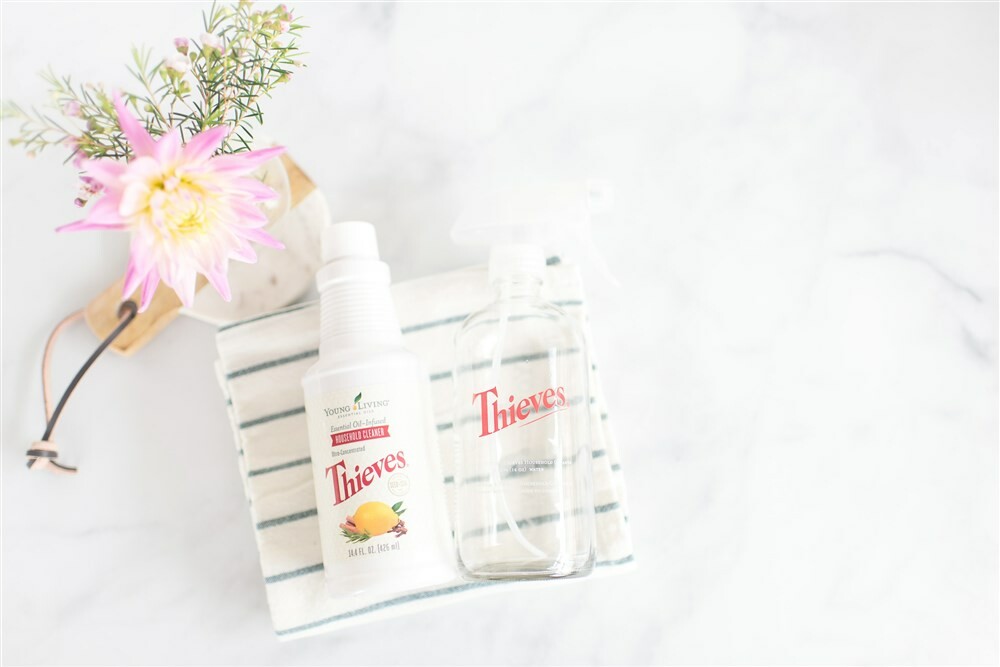 It's that time of year! Here in Texas we are definitely coming out of the cold and the tree in my front yard is starting to bud out nicely - even after the historic ice and snow storm we endured last month.
That always puts me in the mood to clean up and clear out. And many people even take the 40 days of Lent to do a "40 days of cleanout" and get their houses back in order.
And while this all makes us feel better - using traditional, off the shelf cleaning products can actually be making you sick. A 10-country study of more than 3,500 individuals who were initially free of asthma found that nine years later, those who used spray cleaners at least once a week to clean their homes had a 30-to-50 percent increased risk of developing asthma during the study period (Zock 2007). Household cleaners can also increase your risk of cancers, hormone/reproductive toxicity and poisonings.
White vinegar makes a great natural cleaner, but let's be honest - it doesn't smell that great!
Thankfully, there's Thieves Household Cleaner from Young Living. It's a powerful, super-concentrated plant-based cleaner infused with essential oils. It doesn't contain harsh chemicals and is safe to use all around the house, it's even safe for your children and pets. And if you're a mom like me who wanted to teach their kids early on to do chores - that's super important to know they can grab a bottle and there's no concern about them getting it on their skin while they clean.
Thieves Household Cleaner is so concentrated, you can use it at ratios as little as 60:1, but you may prefer a stronger mix depending on the use. It's generally safe for most surfaces, even fabrics, but always do a spot test in an inconspicuous area before using. I personally generally use 2 capfuls to 2 cups distilled water in a spray bottle for most of my household cleaning.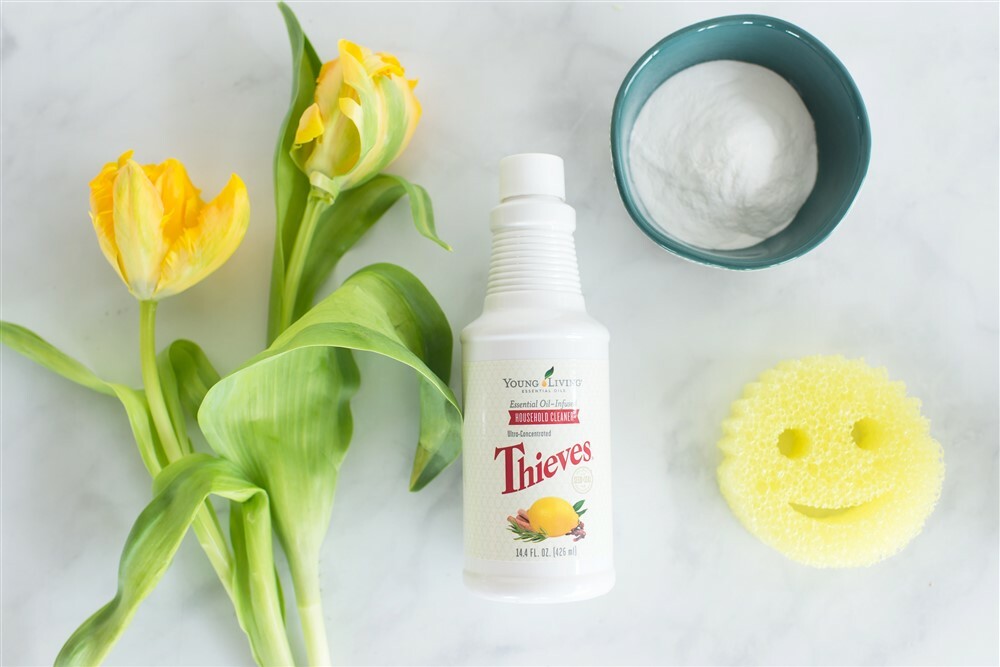 And it's great for DIY cleaners like a baking soda based scrub for bathtubs and other areas that need scoured:
Mix the following in a small glass container:
½ cup baking soda
5 tablespoons liquid castile soap
½ capful Thieves Household Cleaner
3 drops Lemon essential oil
Apply the mixture with a damp cloth or brush and scrub away.
Glass Cleaner
In a spray bottle, mix the following:
3 cups water
5 drops Citrus Fresh™ essential oil blend
1 tablespoon vinegar
1 capful Thieves Household Cleaner
Spray onto glass and wipe away streaks with a soft cloth.
Wood Floor Cleaner
In a bucket, mix the following:
4 cups water
2 tablespoons white vinegar
2 tablespoons grape seed oil
1 capful Thieves Household Cleaner
5 drops Orange essential oil
Mop your wood floors
These are just a few of the ways to use your Thieves Household cleaner. I hope you'll give it a try - your house will have a fresh, clean smell that won't harm your lungs.
If you aren't a Young Living member yet, I'd love to help you! It's easy to set up your shopping account, then you'll be able to simply log on and order what you need and have it delivered conveniently to your doorstep! Simply email me at
sarah@escentiallivingtx.com
or text me at 682-400-4555 and let me know you are ready to set up your shopping account!
Health and blessings!
Sarah