May 16, 2018 04:18 PM Central
Hello everyone here is how I did it and I want you too know it is so EASY to live a healthier more non toxic lifestyle. It definitely doesn't seem like an easy thing to change when people typically are creatures of habit. We go shopping and usually buy the same things over and over and don't really change the brand we are using unless the next best thing comes out and we just have to try it. What about when it comes to your health? Why do we say no thats too expensive but then still go buy a $5 coffee thats gone in a few mins. Your health does matter and most importantly the health of our children. Are we raising them on fast food, synthetic fragrance and harsh chemical filled skin care and beauty or do we stand up for once and show them a better way. Im taking a stand and showing mine there is so much more out there and believe me its not easy because all the crappy stuff seems too look so good, dam marketing. Well I say lets market the the good healthy stuff, lets pave the way together for our future generation.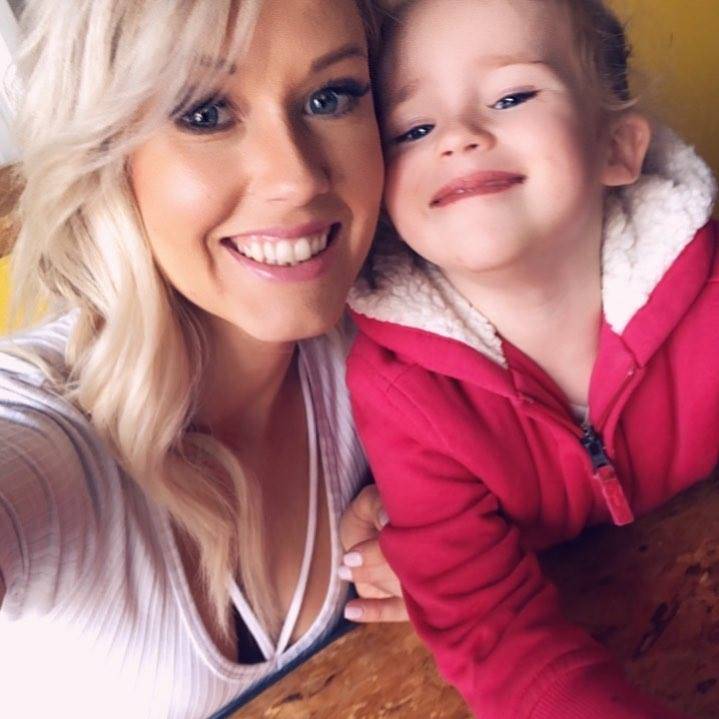 Ok so here is
STEP ONE
on switching to a non toxic lifestyle. Get yourself a starter kit. I did and it changed my life. At first I didn't know what too do with all of them and didn't know where too start but luckily I had great help and support from an awesome power couple Tonia & Colin and a pretty good team called Team ESOS. Once I got my kit I fell in love, the smells of the oils coming out of my Desert Mist Diffuser were amazing and took over my house very quickly which used to be covered with candles but no more. No more Synthetic Fragrance lingering around for my 3 year old to ingest and possibly make sick and especially too my fur babies who are ultra sensitive to chemicals. So many uses were at my finger tips. There was a Lemon oil I could use for cleaning purposes, R.C. was for cough and cold and that eliminated thats awful Vapo Rub I had no idea was so bad for you. Purification eliminated my dryer sheets that filled the air with toxic chemicals. Panaway and Peppermint helping to relive soar muscles instead of medications. The Thieves Hand Sanitizer oh my god the smell is heaven and in the garbage all my old ones went. I have a big bottle of it in my Beauty Salon now so my customers only receive the best. The list of things I switched can go on but that would get lengthy and Im sure you catch what I'm putting down now.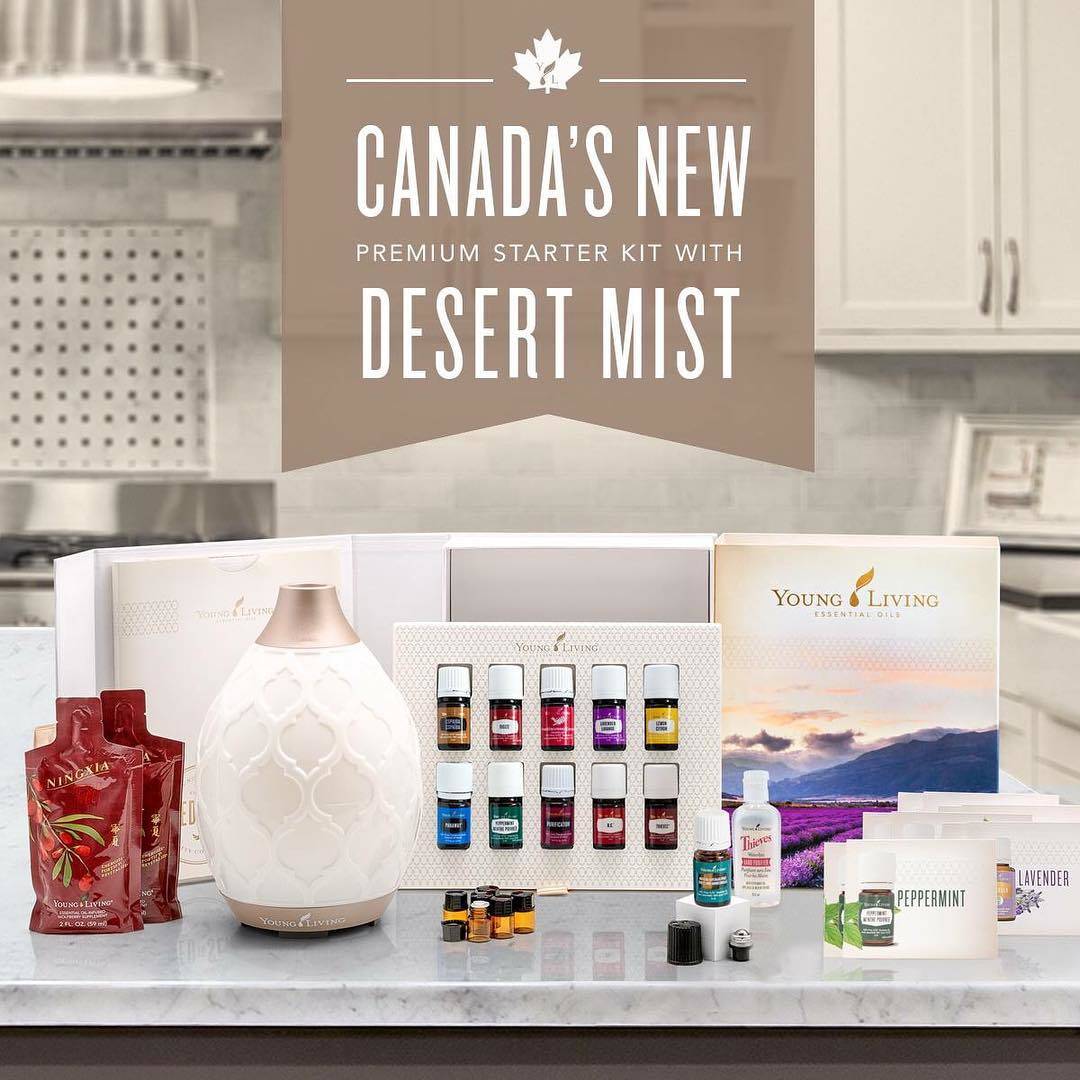 STEP TWO
I'm a neat and clean freak. Mess and clutter distract me and don't make me very happy and if you are a mom you know when you have kids and pets its hard to keep the house clean. So if you want to start with the Thieves Cleaning Kit you can for sure do that or purchase one item at a time. Im a bit greedy and love trying new things so of course I ordered the kit because thats me go big or go home. Tonia and Colin defiantly have learnt that about me. This kit will get rid of all your other cleaners, toothpaste, sanitizer, dish soap you name it, it can be ditched. This is a hard step too take for people that like things really clean because the products are plant based with no chemicals so they feel a bit different then you are used too. Its a process but I assure you as you learn how bad the stuff you were using is for your body you will want to stop and switch ASAP. I didn't think I could potentially be harming my kid or pets by cleaning simple things around the house but the sad truth is your pets walk on the floor just after you washed it and kids love to put anything and everything in their mouth and lick furniture or surfaces for some reason. I mean we will probably never get away from toxic things completely but we can start with our home and go from there. Make the safe environment a healthier one for our family. I do have to say that when you price the individual products out for example the cleaner and dish soap they are highly concentrated and a little goes a long way, so they work out too be quite a bit cheaper then you would expect and they ship to your door. What busy mom doesn't love that.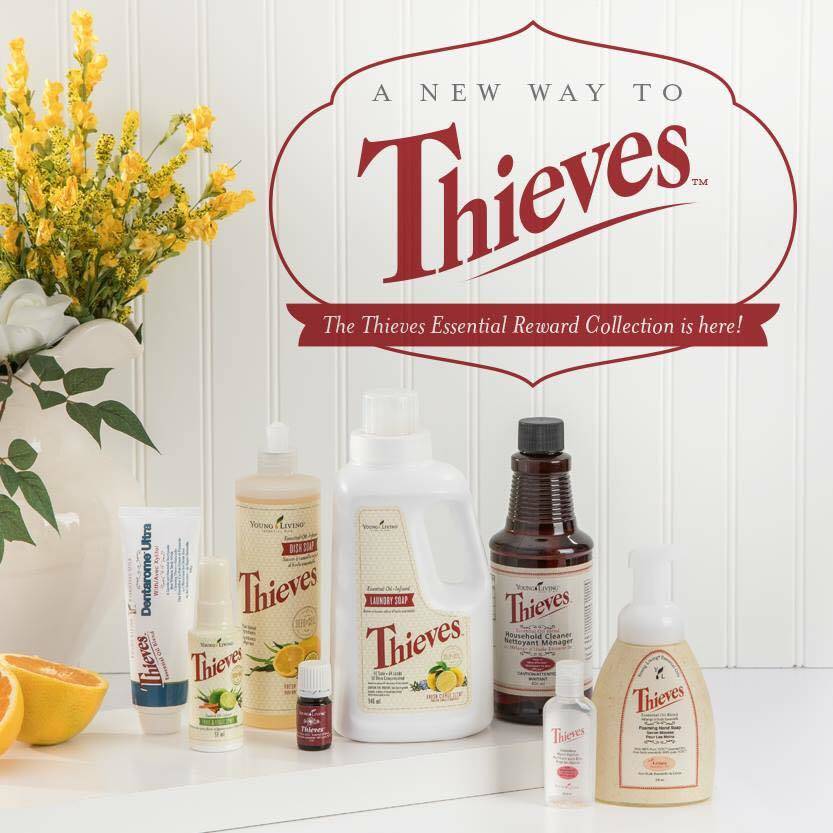 STEP THREE
for me was switching out my beauty products and makeup. As you can tell I love all things beauty and love looking fab. Now that Young Living took on Savvy Mineral Makeup I don't even have to leave the house too but my makeup anymore and it is so good for you. This too takes some getting used too but once you got it you are golden. So simple and it honestly takes me 5 mins in the morning to put my makeup on. I can make it look super natural or glam it up. Im a glam girl so thats usually how I roll. Now if you want to go with the makeup then you need the brush set too. for some reason normal brushes just don't seem too hold the mineral powder the same as the Young Living ones do. So invest in your healthy b beauty I say. What do you have too loose? Woman put over 1000 chemicals on their bodies before they even walk out the door and that is scary. I want to live a full and long life with my daughter not have it sacrificed because I wasn't willing to try a better way or stop buying the NEW BEST THING. Stop doing that and following everyone else. Be different make a change, take a stance for the greater good.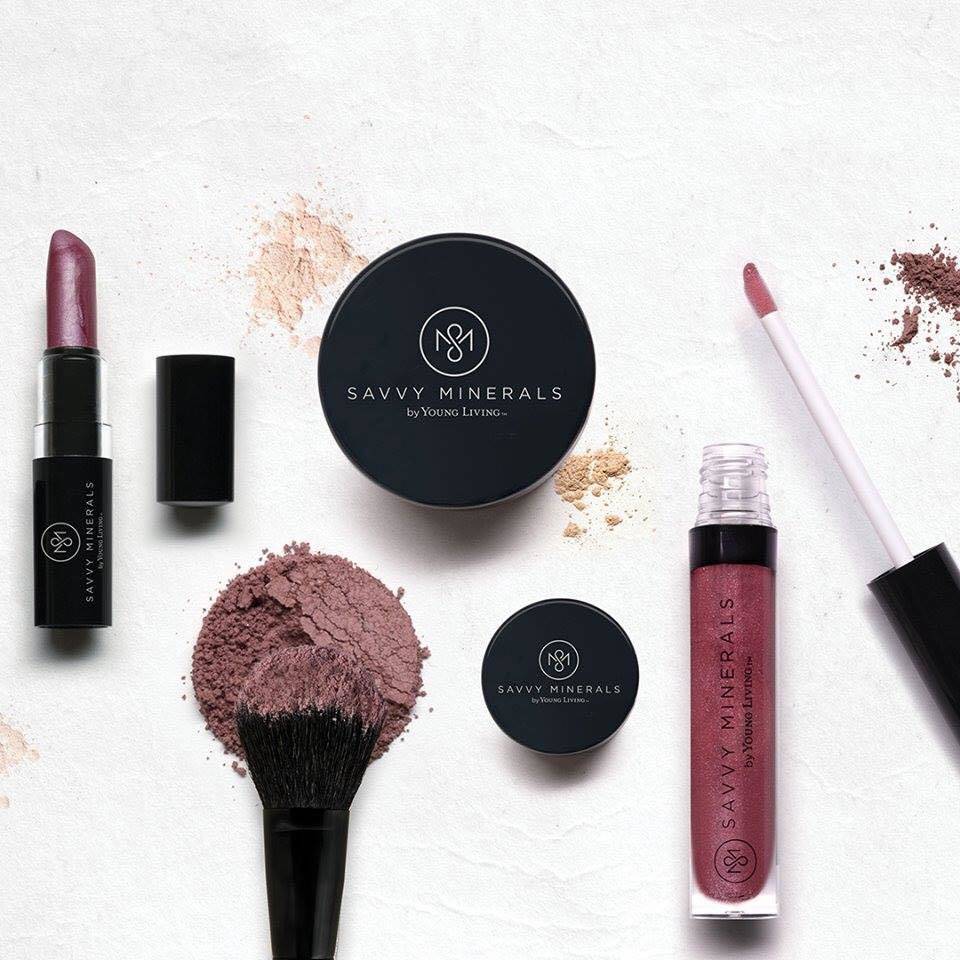 Thats just Three of my ways I started out changing things in my house and now I look at things so differently. What I used too buy grosses me out. How long I didn't know that all those harmful things were lingering in my house. Once you start opening your eyes and taking a look around at every little thing in your life you too will see you need to make a change. Don't be scared just jump! You don't have to go crazy like I do and start buying everything at once but one small change at a time is a great way to start. We also have an Essential Rewards Program that allows you to earn back points on your purchases and get free product ever month. It allows you too try new things and ships right too your door. Thats my favourite part.
Mar 28, 2018 03:07 PM Central
Supplements are very important to my daily routine. Not just any supplements of course, it must be the amazing quality of Young Living Supplements. I know and trust that Young Living does everything in their power to test everything in their products with their Seed to Seal Process. Living in a fast paced, busy single mom life in Calgary AB with my beautiful little girl, I need all the help I can get.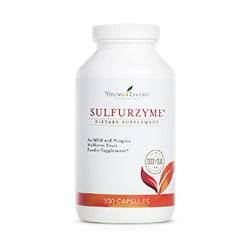 Today I will talk to you about one of our products called Sulfurzyme Capsules. A combination of wolfberry and methylsulfonylmethane (MSM), a naturally occurring organic form of dietary sulfur needed by our bodies every day, Sulfurzyme® helps to relieve joint pain associated with osteoarthritis, and is a source of antioxidants that help protect the cells against free radicals.
What are the Health Benefits of MSM (Sulfur)? And Why is Dietary Sulfur Important to Support the Body?
Benefits of sulfur include:
Supports healthy detoxification
Maintains structure of proteins
Protects cells and cell membranes
Preserves the molecular framework of connective tissue
Replenishes connection between the cells
Supports healthy immune system
Supports circulation, liver, and proper intestinal function
Supports healthy hair health
Why is Sulfur not always Utilized Properly by the Body?
For dietary sulfur to be metabolized efficiently, the proper calcium amounts must be present. And remember that is takes magnesium to metabolize calcium!
Ninxgia wolfberry is added to Sulfurzyme for this reason. They contain 21 trace minerals, 18 amino acids and many vitamins. It is a significant source of miners and coenzymes that support the assimilation and metabolism of sulfur.
It is safe for human and animal use and is also available in a powder form which is great for your pets. With the powder, you can place it right in their dog food. I am going to attach a link so you can hear from a Dr. Peter Minke exactly why it is beneficial for your body to have Sulfurzyme.
How do I use it?
For Capsules: Take two capsules up to two times per day at least one hour before or after meals.
This product also is available in a powder form that can be mixed in with food. This may be the best alternative for animal use.
For Powder: Take 1/2 teaspoon with distilled water or juice up to two times per day at least one hour before or after meals.
For Cats: 1/4 to 1 capsule per day.
For Dogs: Small dogs 1-1 1/2 capsules per day; 1/2 to 1 teaspoon. Medium dogs 1-2 capsules per day or 1 heaping teaspoon. Large dogs 2-4 capsules per day or 1 tablespoon.
For Horses: 1 heaping tablespoon 2x per day.
Place it in their food as needed.
Note about animals:
Certain oils can be very toxic to cats
if they are not of high quality. Citrus products and oils in particular that are not of therapeutic grade quality! Please consult your vet if you are not sure about applying any essential oil to your pet.
What are the Safety Precautions? No contraindications.
On too my favourite reason to take Sulfurzyme. Hair and nail growth. I am a woman of beauty and along with the health of my body internally, well my hair is pretty important too. What is going on inside of your body is so crucial to how you look on the outside. Make sure your body isn't overloaded with metals because that will cause more hair loss and you may not even know that is the reason your body is reacting that way. We accumilate metals in our day to day life and we need to make sure we are properly detoxifying our body. Here is another video from Dr. Peter Minke.
Let's make the changes necessary and use the right non-toxic ingredients for our body to properly break down. I know and trust in our Seed to Seal Process and I hope that you will one day see why I am so pleased with Young Living Supplements too.
Talk soon,
Tiffany Krath
Beauty and Wellness Attraction & Team ESOS