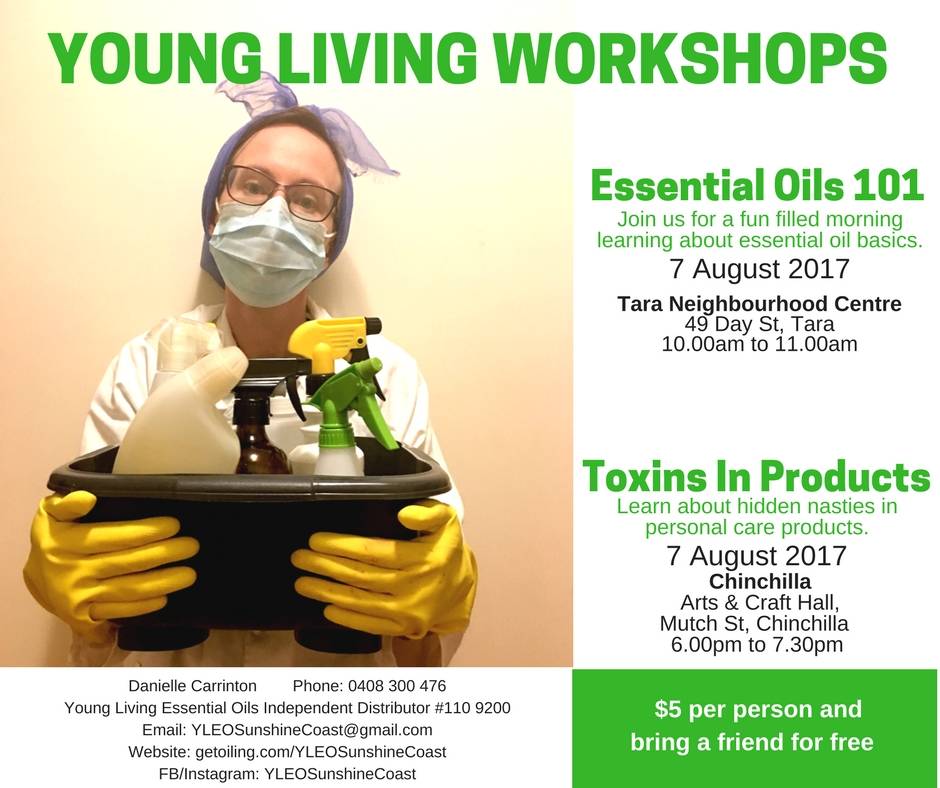 07/11/2017 08:35 PM Central
Tara
Join us for a fun and interactive morning as we learn the basics of using Young Living Essential Oils. The winner of our game will receive a prize.
Date: Monday 4th August 2017
Time: 10.00am-11.00am
Venue: Tara Neighbourhood Centre, 49 Day St, Tara QLD
Cost: $5
Chinchilla
Come and learn the 12 most toxic ingredients found in skin care, makeup, toothpaste and deodorant. I will show you simple and affordable tactics to clean your home without any nasty chemicals.
Date: Monday 4th August 2017
Time: 6.00pm - 7.30pm
Venue: Arts and Crafts Hall, Mutch St, Chinchilla QLD
Cost: $5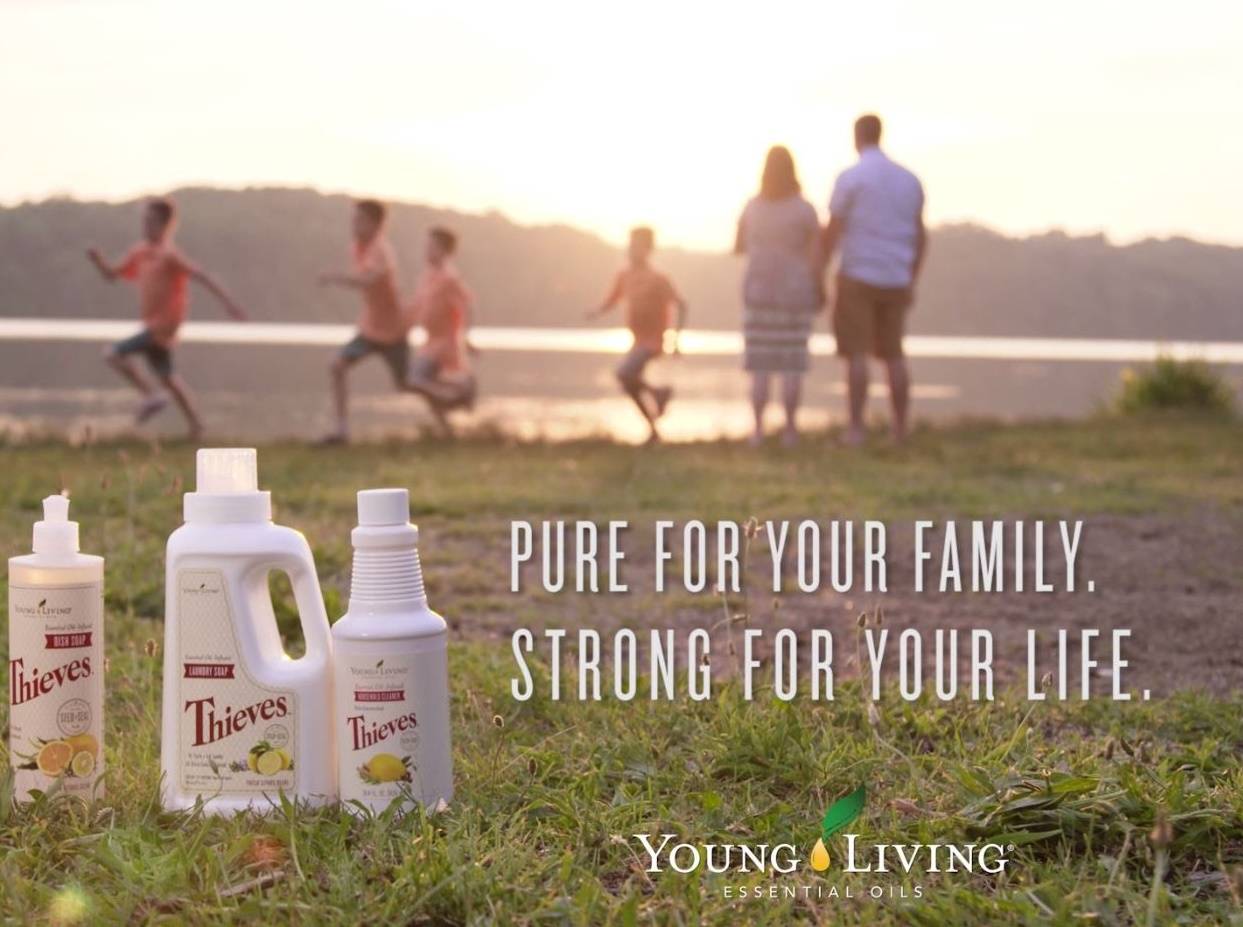 06/27/2017 06:07 PM Central
Join Ela and Danielle for a one hour workshop on the basics of creating a healthy home.

Beerburrum Hall, Anzac Ave, Beerburrum

Thursday 17th August 2017, 6.30pm to 7.30pm
Cost $5 per adult, payable at the event.
RSVP: Email YLEOSunshineCoast@gmail.com by 14/8/17 to bring a friend for free.
Glen Kyle Drive, Buderim
Thursday 24th August 2017, 6.30pm to 7.30pm
Free Admission, Limited seats
RSVP: Email YLEOSunshineCoast@gmail.com