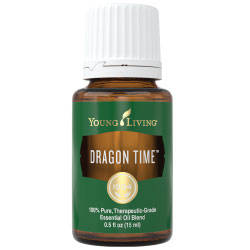 03/19/2017 05:49 PM Central
I have been welcoming some new people to our oily family-thanks to my naturopathic doctor! Back in January she ordered Dragon Time essential oil. Since it worked so well, she is now recommending it to patients who need it! I figured a quick blog post was in order so that the rest of you can learn about it too!
Dragon Time is one of those oils that is very difficult to talk about and stay compliant with my verbiage. If anything gets a little confusing, please look it up to find out more!
According to YoungLiving.com:
Dragon Time is a proprietary blend of Fennel, Clary Sage, Marjoram, Lavender, Blue Yarrow, and Jasmine essential oils. Its sweet, herbaceous aroma can help promote feelings of stability and calm during cycles of moodiness. Diffuse, inhale directly, or apply Dragon Time topically to experience its steadying aromatic properties.
It is an oil that benefits females of any age, at any time, but especially during monthly times of imbalance. It helps promote wellness both emotionally and physically.
It comes in 3 forms from Young Living:
1) Dragon Time essential oil: Diffuse, apply topically as needed (dilute 1:1 with a carrier oil like YL's V-6 or coconut). Also us it to make your own shower gels, massage oils, roller balls, etc!
2) Dragon Time Shower Gel: I use this every single day! It really helps me to start out my day on an even keel, no matter what time of the month it is!
3) Dragon Time Massage Oil: Gently massage on to lower abdomen and lower back.
Well that's what I've got on this super special oil. Please send me a text or an email if you have any specific questions, or look it up online! It's got some fabulous uses! It's on my ER order for March because my 16 year old needs it for sure!


02/26/2017 05:32 AM Central
I just got home from Ignite today, and I thought it would be a fitting topic for my first ever blog post on my brand new page. Today I was in the company of 500 of this oily community, and it was amazing! This community is so uplifting, so empowering, and so much fun! I am so blessed to have become a part of it, and so GRATEFUL!
First off, I got to see many of the people who have personally helped me on this journey-it's great to see these people and catch up! My aunt came with me as well, and I hope she got as much out of today as I did!
The event started off with Dr Lindsey Elmore.
https://www.facebook.com/thefarmacistala/
or
http://www.thefarmacistalabama.com/
. Seriously, if you haven't watched her videos, please do! She is a chemist, pharmacist, super smart, giving person. Her weekly videos are always super informative, and super interesting. Today she talked about the amazing supplements that Young Living carries, including my faves Ningxia Red and Super B, Essentialzyme, Allerzyme, Detoxzyme, Life 9, and Omegagize. I can't tell you how great it was to have someone lay out the basics of each one! I can't wait to share with you guys!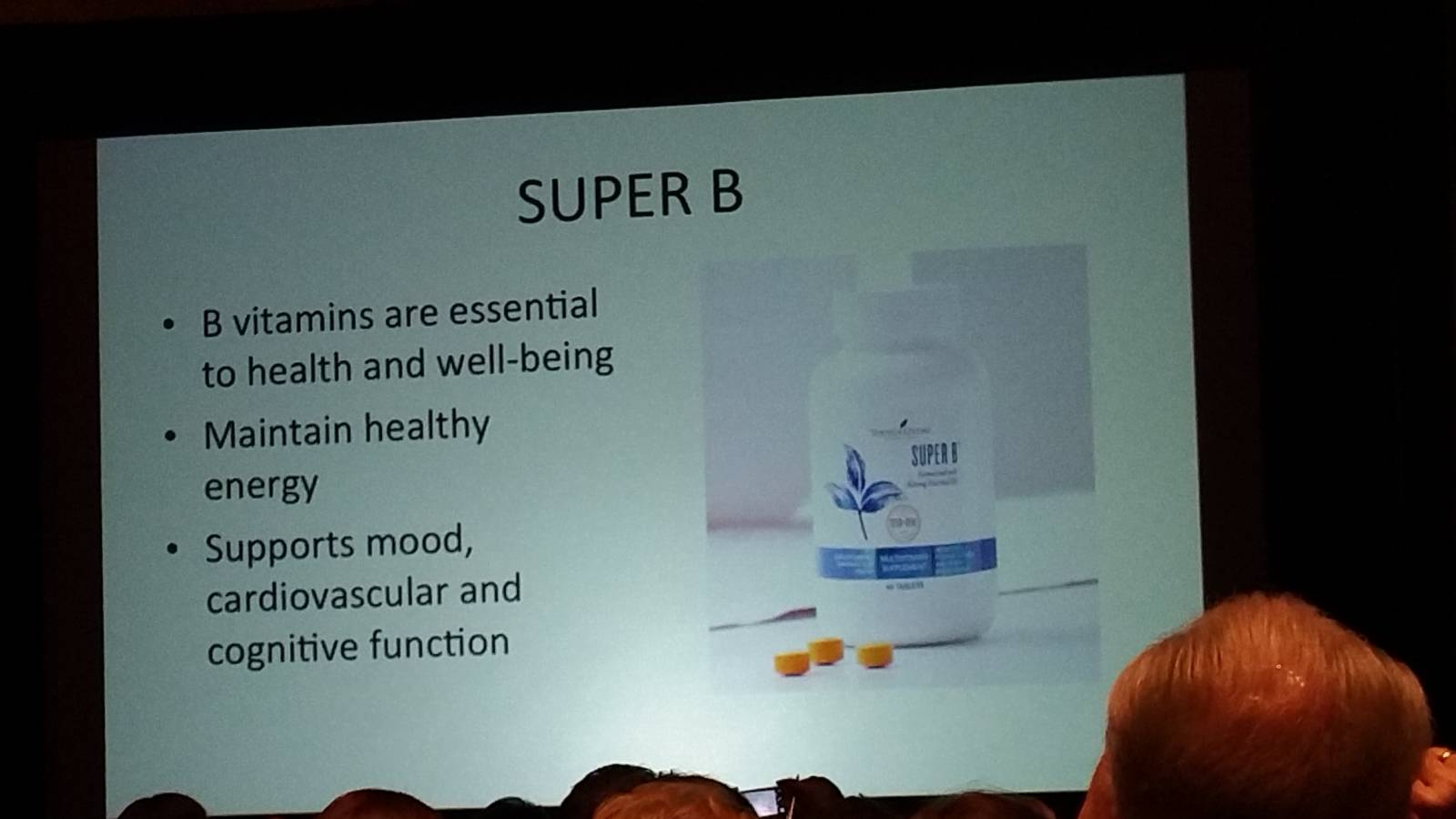 Next we heard from my favorite duo, the Oola guys! For those of you who haven't heard me gush about them, they wrote the book Oola: Finding Balance in an Unbalanced World. They have the uncanny ability to loo straight into your soul and deliver a unique message. Young Living partnered with them in 2015 (firsttime YL has ever partnered with an outside entity in 25 years of business!) and created the Infused 7 essential oil kit to boost the power of their message. We know that developing positive habits and managing key areas in our lives are important. We are the sum of what we speak and think! But add the power of specific aromas, and BAM!! you activate your brain an dig the messages in deeper! They also announced that Oolapalooza is coming to Phoenix 5/26-28. This is a 3 day event with the Oola dudes up close and personal!!!!
https://www.eventbrite.com/e/oolapalooza-the-young-living-experience-phoenix-az-tickets-32195858680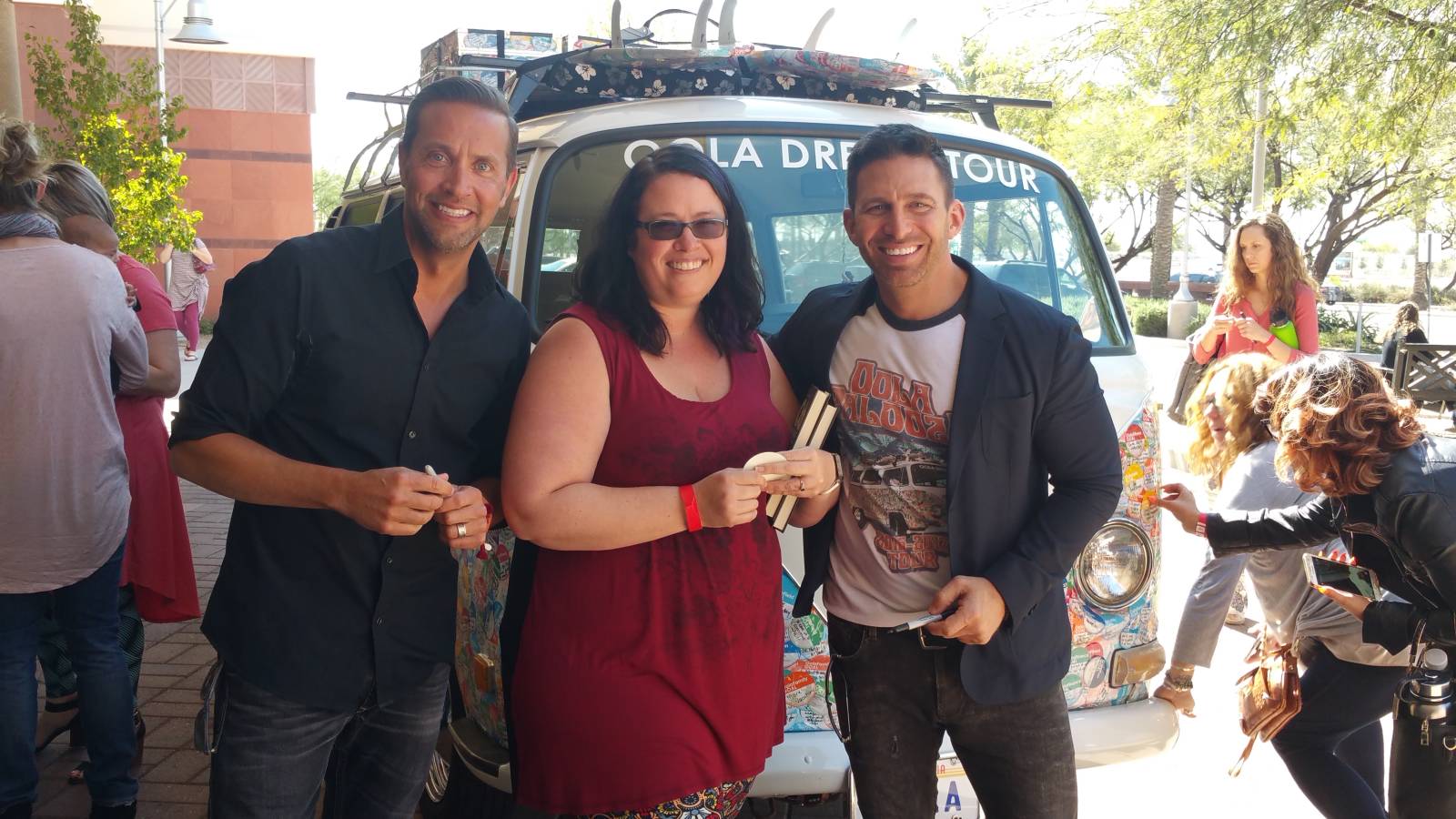 During lunch break, we headed out the Oola van to put our goals on it. To explain, they have an old VW bus they take around the country and have people slap stickers with their goals on it. I also met the guys, and they signed my book! Funny story, I have one signed in blood.... hahaha! Poor Dr Troy must have got a papercut when he opened my book. I told him to give it to me anyways, and maybe someone would clone him in 200 years.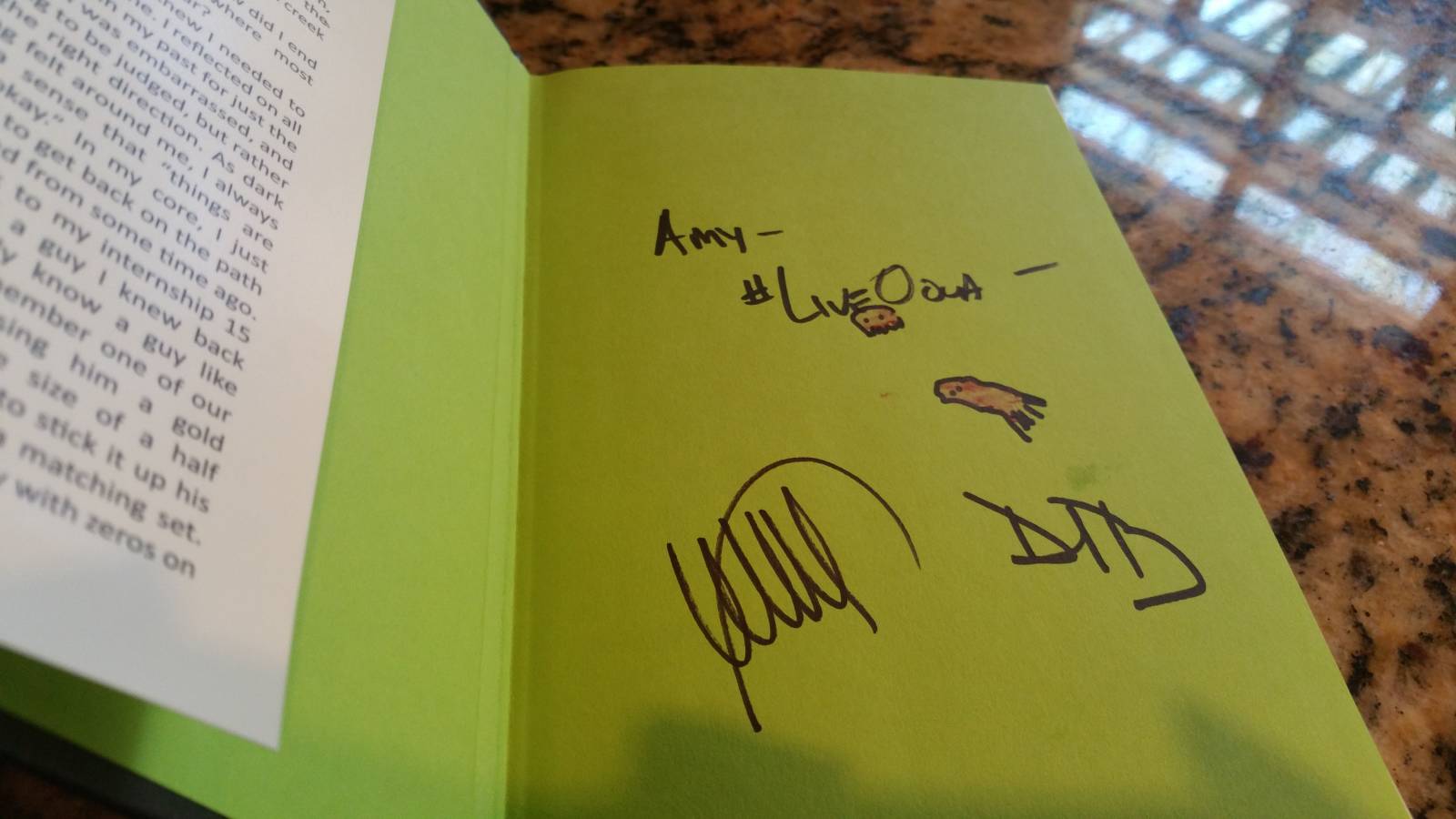 After lunch, we started out with Sonya Swan. She is Diamond with Young Living, and a speaker who talks about conscious language. We are what we say! My big take away from her is getting big of "but" from my vocabulary. I tend to say "I love you but..." alot, especially to my crazy kiddo. What if I changed it to "I love you and?" How powerful would that be? "I'd love to go, and we will find away to make it happen," or "Your suggestion is great and I will keep that in mind!" She also mentioned an idea I had heard before, that you are a sum of the 5 people you spend the most time with, so choose your crew wisely. She passed around bottles of oils during her talk- Clarity, Brain Power, Stress Away, and Hong Kuai were my favorites. I will be adding Brain Power to my essential rewards order right away!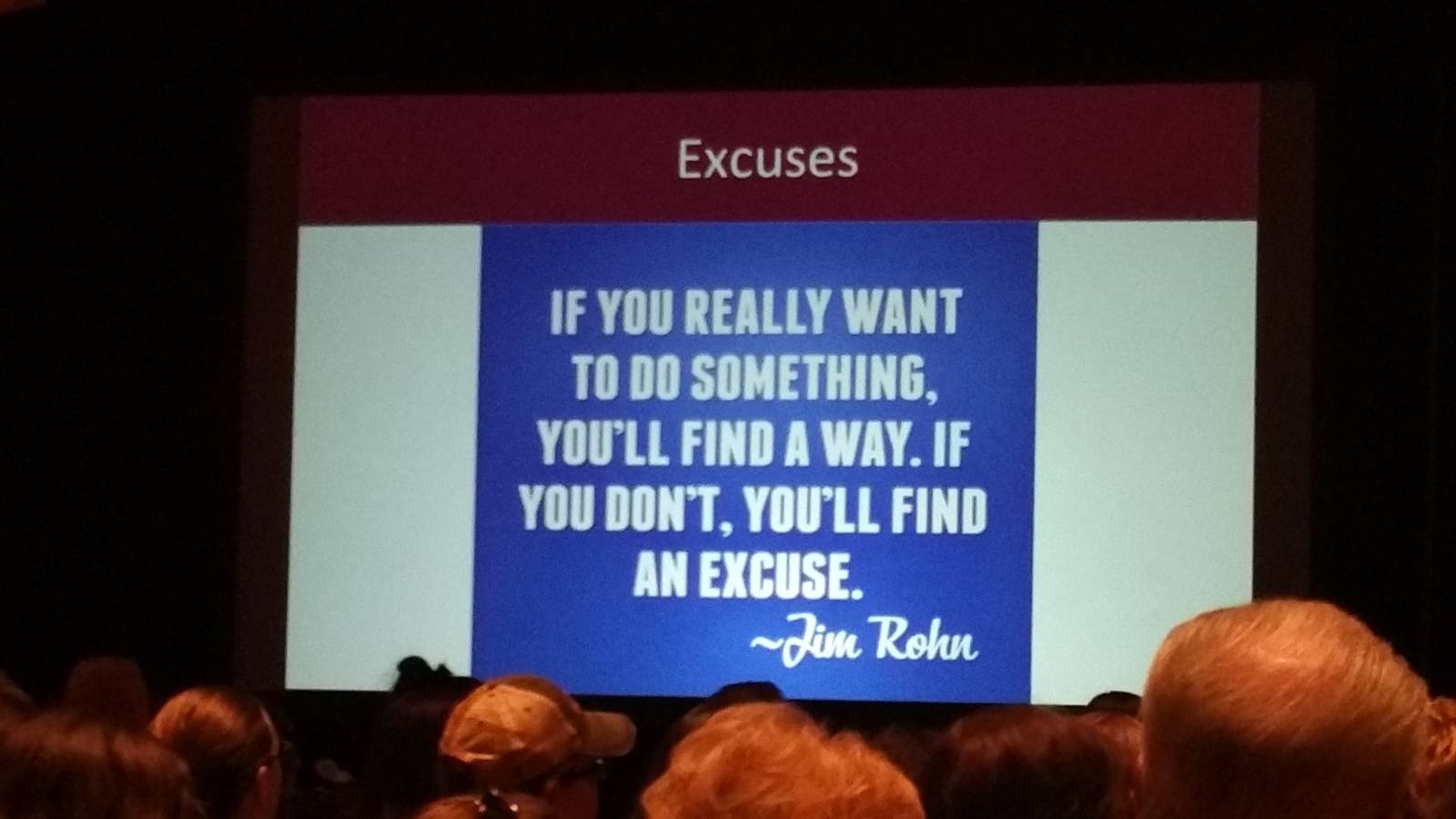 Next we heard from Royal Crown Diamond Adam Green. He became the youngest ever RCD at the age of 25! And he did it in the Canadian market, with only 100 products TOTAL! For 6 months, his YL members didn't get their orders, because it was held up in customs. Can you even imagine? He built a million dollar business in the face of extreme adversity. He spoke about goal setting and laying pen to paper to visualize his goals. He pulled out a copy of his notebook from 2011, and showed us that he didn't even meet his first 3 goals! It's a terrible thought to think that some people would have quit then! Also, his goal was to hit Diamond by 7/17, and RCD by age 30-he hit it at age 25!!!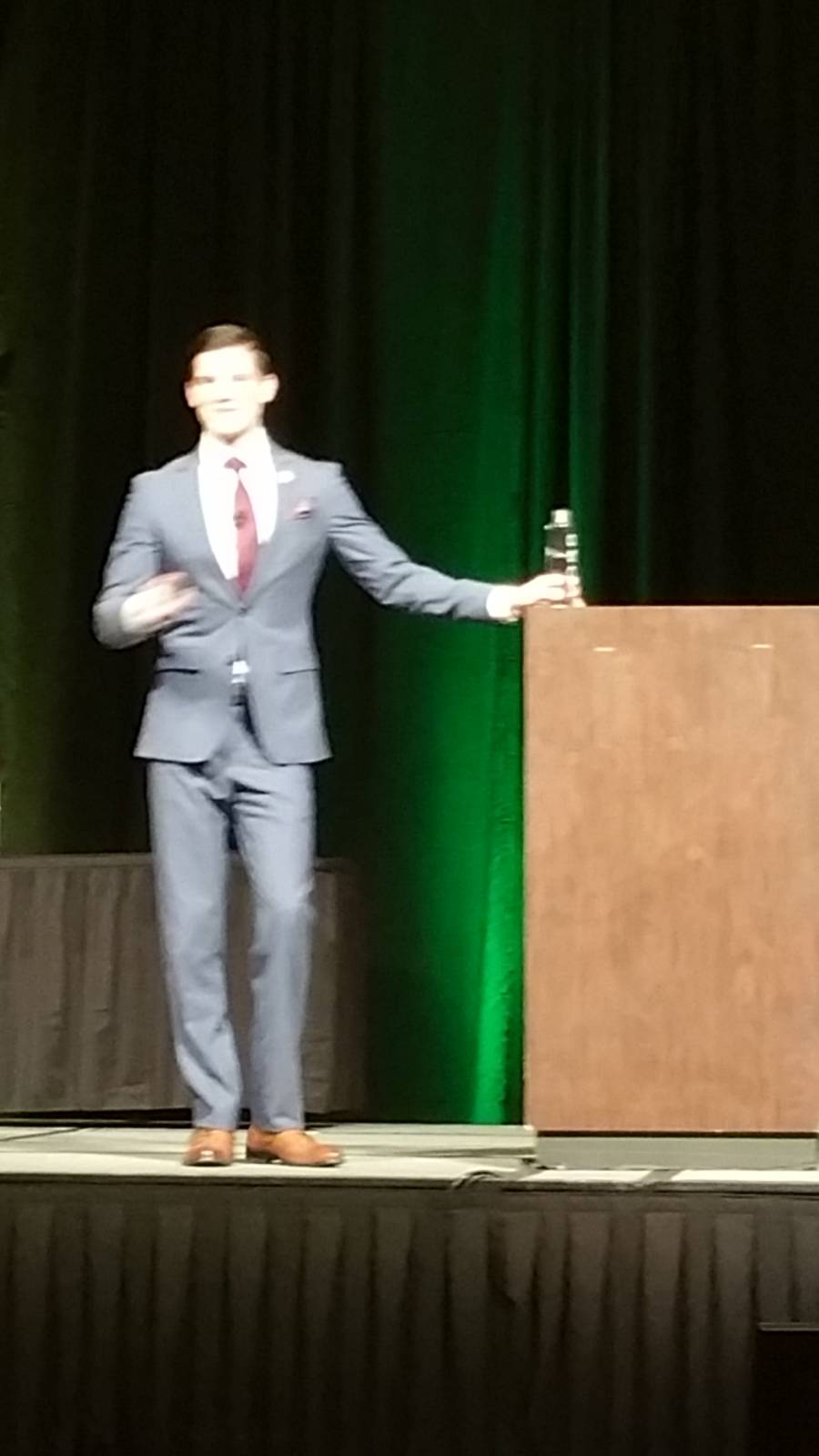 Our last speaker was Connie Marie McDanel. She is also a Royal Crown Diamond. She has been with Young Living for 17 years, and it took her 7 years to reach the million dollar rank. She is also apart of our upline. so it's cool to think of her from the 7 degrees of separation point of view. My big take away from Connie is not to quit. "Diversity is Preparation for Greatness." She also talked about the oils she uses to help with mental toughness. Sacred Frankincense is the "Oil of Kings," and Valor is the "Oil of the Warriors."
Each and every one of us is so blessed to be a part of the Living Well Now community. We have an amazing support system, and the Lahman's just pour into us love and support at every opportunity. Please mark you calendars for the next Ignite 2/24/2018. Early bird tickets are already on sale!