DIY Make-n-Take Crazy Fun Party
Held on 08/24/2017 07:00 PM

Central time
Can you say FUN?!! We are going to be making oil-infused Lotion, Lip Balm, and an aromatic Spritzer!

I will be supplying all the ingredients, recipes and supplies needed to make these 3 wonderful products. Super easy and you might learn a little about oils along the way. This party is great for the oil-obsessed to the first-time user.

Limited to only 6 people. RSVP needed. If you've been invited, you're asked to only bring one guest (if you want) and preferrably someone you'd like to introduce to these fabulous oils.

No hard sales pitch, no obligation to buy, just plain ol' fun for an evening with friends. I may even make a peach cobbler for y'all!

Cost is $10 to cover some of the cost. PLEASE LET ME KNOW IF YOU CAN ATTEND AND HOW MANY.

Would love to fill the table with 6 people. Can you make it?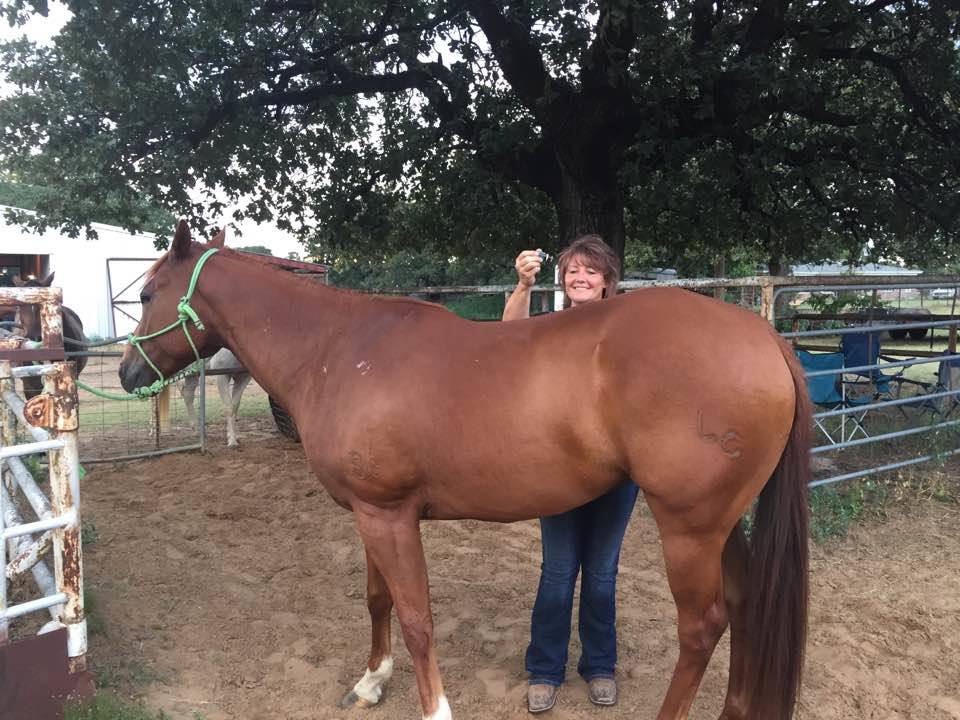 Equine Raindrop Seminar
Held on 08/26/2017 08:30 AM

Central time
Raindrop Education Seminar held at the home of David Bynum, 240 CR 4530, Mt. Pleasant, TX
| | |
| --- | --- |
| | Saturday, August 26, 2017 |
| | 8:30AM - 3:30PM |
Georgette Bloom
Certified Equine Sports Massage Therapist
Completely Certified CARE Instructor
Certified Raindrop Technique Specialist
20+ years competing in the sport of Barrel Racing/Rodeo
This class is for PARTICIPANT's only. You must bring a horse and present a current COGGINS. This class is six to seven hours of instruction including hands-on practice. The fee is $100. You must preregister before space fills up. No onsite registrations accepted. Each person will give a Raindrop to their own horse and help another person give a Raindrop to their horse.
This course will teach you how therapeutic grade essential oils can benefit your horse's overall health, with an emphasis on the Raindrop Technique.
You will receive:
• Step-by-step, take home instructions on how to give a Raindrop to your horse.
• Explanation why we use Young Living Essential Oils.
• References and resources.
• Visually see the changes in the horse before and after using a thermal imaging camera.
• What oils to use for the immune, skeletal and digestive systems.
• Topic of Emotional oils will be lightly covered.
• Energy Centers of the Horse will be covered.
• Receive a Certificate of Attendance.
• And more...
This is an all-natural approach to achieve optimal health in horses.
YOU DO NOT NEED TO BE A YOUNG LIVING MEMBER TO ATTEND THIS SEMINAR
(Minimum 6 students, maximum 12 students). Registration form and full payment must be made no later than August 12.
Obligatory Disclaimer:
The information above is intended for educational purposes only. These statements have not been evaluated by the Food and Drug Administration. These products are not intended to diagnose, treat, cure or prevent any disease. Anyone or animal suffering from any disease, illness or injury should consult with a physician/veterinarian. THESE SUGGESTED USES APPLY ONLY TO THE USE OF THERAPEUTIC GRADE, YOUNG LIVING ESSENTIAL OILS.
Georgette Bloom Blooming Health
218-556-0025 Burleson, TX

CARE Intensive - Parkers Prairie, MN (near Alexandria, MN)
Held on 10/20/2017 08:00 AM

Central time
October 20-22, 2017
Uptown Haircare, 118 Soo St E, Parkers Prairie, MN
Instructor:
Georgette Bloom, CCCI, CRTS, LSH

Join me in this life-changing, hands-on applied aromatherapy seminar. This 3 -day, 25 CE's seminar will prepare the student to become a Certified Raindrop Technique Specialist (CRTS). 6 oil immersion classes in: Ancient Scripture Oils, Applied VitaFlex, Raindrop Technique, Chemistry of Essential Oils and Emotional Releasing with YLEOs.

Every student will receive one-on-one Raindrop skills training (RDT: 8 CEs); 13 Reflexive Techniques (VF:4 CEs); Essential Oil Chemistry (CHEM- 6 CEs) based on Dr. David Stewart's book entitled:The Chemistry of Essential Oils Made Simple(ER- 5 CEs) and History of Anointing With Oils (HAL-2 CEs)
PARTICIPANTS COMPLETING THIS TRAINING WILL:
~ Understand the Fundamentals of Applied Aromatherapy
~ Learn the Historical and Modern Uses for Young Living's Ancient Scripture Kit
~ Understand the Science and Chemistry of Essential Oils
~ Learn and Experience 13 basic Reflexive Techniques
~ Learn and Experience YLEO's Raindrop Technique (as done by Gary Young in Dallas, TX, 2000)
~ Learn and Experience Essential Oil applications in Emotional Release
Seminar size is kept small (10 students) to ensure one -on-one training. All YLEOs are provided for the seminar. Take one class or 'best bang for your buck' take all 6 classes for $700 and save $190!!!
Down payment of $150 due upon registration. Balance due 3 weeks prior to event. No refunds 30 days prior to event.
Contact Georgette Bloom, Completely Certified CARE Instructor via phone/text 218-556-0025 or email
gbloom@BloomingHealth.Net.
Continuing Education Credit
C.A.R.E. is approved by the National Certification Board for Therapeutic Massage and Bodywork (NCBTMB) as a continuing education Approved Provider. CARE is also recognized by the Natural Therapies Certification Board (NTCB), the Spiritual Healing Licensing Board (SHLB), and the Associated Bodywork and Massage Professionals (ABMP).
RAINDROP TECHNIQUE
Raindrop originated in the 1980's through the research of Dr. D. Gary Young. Raindrop is a powerful, non-invasive tool integrating the art of aromatic science with the technique of Vitaflex and gentle applications of therapeutic grade oils on the feet and back. The purpose of Raindrop Technique is to stimulate every organ, muscle and bone at a cellular level bringing the body into structural and electrical balance, enabling the release of toxins wherever they may be. This may include those lodged in the mind and emotions.
APPLIED VITAFLEX
Vitaflex is an ancient healing modality that was rediscovered by Stanley Burroughs in the late 1920's. Vitaflex is a digital electrical stimulation that activates neuro pathways, delivering benefits of the essential oils. The body has a self-regulating electrical system that Vitaflex stimulates.
EMOTIONAL RELEASE
As emotional baggage keeping you from being the person you were designed to be? Clinical research shows that traumatic experiences are stored on a cellular level and have profound effects on one's emotions and the physical state of the body. During an Emotional Release session, essential oil blends are both applied and inhaled. These blends are formulated for their unique ability to:
~ Balance energies in the body and open the subconscious mind
~ Promote emotional release of negative stored memories
~ Program the mind with positive beliefs
Class Participants will acquire an understanding of how essential oils may facilitate clearing of negative emotional patterns through lecture, demonstration, and a "Break-Out" session.
CHEMISTRY OF ESSENTIAL OILS
To you who have little or no background in chemistry, yet desire a basic understanding of essential oils, this class is for you. To you who may even fear chemistry and avoided it in school, fear no more. This class is for you. And to you who may have degrees in chemistry, even advanced degrees, this class is for you, too, because the unique composition and character of essential oils is not found in college textbooks, nor is it yet a part of the college curriculum of most university regimens. As you will discover, the properties of essential oils that bring healing and maintain health cannot be explained solely by science as we know it. The power of essential oils is more than chemistry.
HISTORY OF ANOINTING AND LAYING ON OF HANDS (FORMERLY AS HEALING OILS OF THE BIBLE)
Ancient Scripture is full of hundreds of references to "precious" oils: Aloes, Cassia, Frankincense, Galbanum, Hyssop, Balm, Spikenard, Cedarwood, Myrrh, and many more. They were considered: "the best products of the land," "the work of a skilled apothecary," "most holy" and "treasured gifts." This seminar will help clarify the valuable roles of essential oils in ancient and modern day health care and show how they are intricately designed by our Creator.
What you can expect:
Upon Completion of the Bible Oils Class you will be able to cite books of the Old and New Testaments containing information on essential oils as well as their Biblical and modern applications.
Upon Completion of the Applied Vitaflex Class you will be able to perform 13 Vitaflex Procedures, to understand the scientific basis for Vitaflex, to know when and to whom to apply them, and what benefits can be expected from their application.
Upon Completion of the Raindrop Technique Training you will be able to perform the entire Raindrop protocol, understand its limits and precautions, and know its potential benefits. This class also leads to your becoming a Certified Raindrop Practitioner.
Upon Completion of the CARE Chemistry Class you will gain a scientific understanding of how the compounds of essential oils reach to cellular levels and how they bring therapy to the various organs and tissues of the body.
Upon Completion of the Emotional Release Class you will be able to correlate physical maladies with repressed emotions, to use essential oils to locate emotional issues stored in the cells of the body, and will know how to release them for yourself and others.
About the Instructor: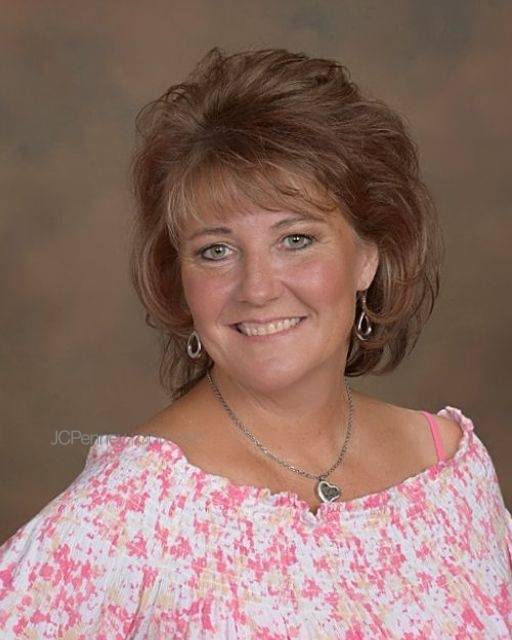 Georgette Bloom is a Certified CARE Instructor, Certified Raindrop Technique Specialist, Licensed Spiritual Healer, and Certified Equine Sports Massage Therapist. She started using oils on her beloved horses and soon realized the healing affects the oils had on them. As she pursued learning and developing an equine raindrop system, her interests soon turned to the human aspect and began her journey with CARE to learn all she could about the Raindrop Technique and Vitaflex for humans. This has led her to a passion of wanting to spread the information by teaching Raindrop Technique and Vitaflex to others, hence her journey to become a Certified CARE Instructor. She currently offers Raindrop Technique and Vitaflex to outside clients in the Fort Worth, TX area, as well as teaches the History of Anointing and Laying on of Hands (HAL) on a regular basis.
PROGRAM LOCATION:
Uptown Haircare, 118 Soo St E, Parkers Prairie, MN
Hotels nearby. Nearest Airport is Fargo, ND or Minneapolis, MN
Credit Hours and Prices

~Individual Course Credits & Ala Carte Prices
Applied Vitaflex . . . . . . . . . . .4 hours . . . $140 u.s. Dollars
Bible Oils . . . . . . . . . . . . . . .2 hours . . . . $40
Raindrop I . . . . . . . . . . . . . . 4 hours . . . .$160
Raindrop II. . . . . . . . . . . . . . 4 hours . . . .$160
Chemistry I. . . . . . . . . . . . . .3 hours . . . .$110
Chemistry II . . . . . . . . . . . . .3 hours . . . .$110
Emotional Release. . . . . . . . 5 hours . . . .$170
~Total Ala Carte Price. . . . . . . . . .25 hours . . . $890 U.S. Dollars

*Package Price for Whole Program(All 25 hours) $700 U.S. (Save $190)

$150 deposit to made at time of registration with registration filled out, signed and returned. Balance due 2 weeks prior to class.

**Repeat Participants 1/2 Price
Cash, Check, and Credit Cards Acceptable - (VISA, MC, Discover)

REFUNDS: Full refund less $50 for processing for cancellations no later than 30 days before the seminar begins. No refund after 30 days prior to seminar.

CLASS SIZE:

Registrations for Raindrop and Vitaflex are limited to the first 9 people to keep class sizes small for better hands-on attention and training. So register early to assure a place. As for the Bible Oils, Chem I, Chem II, and Emotional Release classes, these are demonstration/lecture classes and there are no limitations on class size for these beyond the seating capacity of the room. They are all open to the public at ala carte prices with registrations taken at the door. However, pre-registration is also recommended for these portions of the CARE Intensive.

What is Included

Class Notes, Necessary Oils, Handouts, and a Certificate acknowledging your participation in the course or courses taken are all included in seminar fees.

Pre-Requisites

CARE Vitaflex is required before taking Raindrop I.
CARE Raindrop I is required before taking Raindrop II.
There are no pre-requisites for the Bible Oils, Chem I, Chem II, or Emotional Release classes.


What to Bring
Bring a robe to wear when receiving Raindrop, two (2) sheets, two (2) bath towels, and one (1) hand towel. You are encouraged also to bring your Bible for the Bible Oils class. While there are no texts required to take the classes, if you own a copy of "The Chemistry of Essential Oils Made Simple," "Releasing Emotional Patterns with Essential Oils," "Feelings Buried Alive Never Die," and "Heal Your Body," please bring them as they will be referred to in class.

RequirementS:

Vitaflex and Raindrop classes are hands-on training. Participant's nails must be trimmed very short and filed smooth. Do not wear fingernail polish.

Mail Registration to Georgette Bloom, 963 Benjamin Dr, Burleson, TX 76028 or email to bgbloom@paulbunyan.net. Payments may be made by credit card by calling Georgette at 218-556-0025, Paypal invoice, or filling out attached registration form and sending in minimum $150 deposit. REGISTRATION FORM MUST ACCOMPANY DEPOSIT.

*Package Price for Whole Program(All 25 hours) $700 U.S. (Save $190)

$150 deposit to made at time of registration. Balance due 2 weeks prior to class.