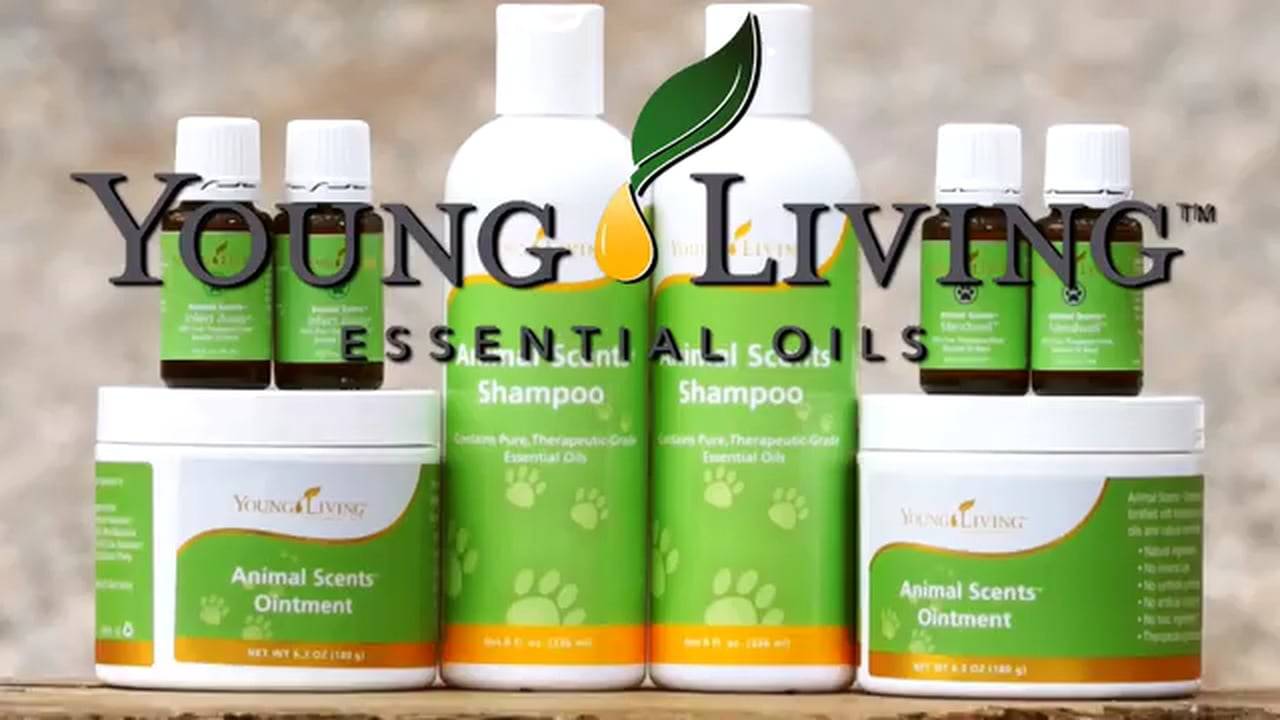 04/12/2017 11:18 AM Central
The season is upon us, Flea and Tick season that is. For those of us that have those cute little furry creatures that we call our fur babies. I had for years used commercial products that i bought on the recommendation of my Vet, and they did work. But at what cost?
Over the years I have discovered that so many medications, food, personal care products and the like seem to cause more harm than good. Not just with people but with animals as well. So I have come to the conclusion that I want my dogs to be as healthy as anyone else in my family. I have been using oils on my dogs for a little over a year now. No Front Line or any other commercial product. They do not have any fleas. They do occasionally find a tick. They each have had two ticks in the last year. That's pretty good considering that I am not using any poison on them.
Now I want to say this, This article is geared towards dogs, NOT CATS.
Why can't we use certain oils on Cats?
Cats metabolize and excrete things very differently than the rest of the animal family. The reason behind this is the cats liver. It does not have the liver enzymes to break down certain chemical as effectively as the rest of us, and sometimes it can't do it at all!
My Cinderella is a rescue. She is a black English Lab that is, as best we can guess, about 10 years old. When we found her, she was skin and bones, starved half to death and unbeknownst to us pregnant. We got her home and put food in front of her 24/7 but she wasn't gaining weight. so after a month I took her to the vet thinking she had worms and to get medicine. he said she doesn't have worms, she has puppies! So here we were, about to become parents. During the next week Cinderella started scratching and biting at her legs and butt, she was bald in spots and I took her back to the vet. He said she was basically, allergic to the hormones that were going on in her body due to the puppies. We got some medicine that helped with the itching and until after she had the babies, then we got a different kind of medicine and she was just fine after about a month.
She had 9 healthy puppies and we kept the last one because no one seemed to want her. Her name is Grace. Grace is a lab/pit mix and the biggest scaredy cat alive.
Cinderella is the one that has had problems of some sort since we've had her. Just recently she had a stroke/seizure. Back to the vet and more medicine. New symptoms arose and we discovered that we needed to change her food to a raw/cooked diet. The vet said he was perfectly fine with that. So we are on the road to getting healthy and hopefully Cinderella will be with us for many more years.
My best recommendation for fleas, is a blend I make, and of course I only use Young Living oils. The base is coconut oil (4 ounces), and if you want it to be more liquidy (is that a word?) just add some Sweet Almond oil, Avocado oil or Jojoba oil, not too much though. You can research what each of these "carrier" oils are good for and choose based on that.
Then add some 2-4 drops each, Citronella, Eucalyptus (globulus or blue), Lavender and Geranium. The larger the dog the more essential oil you will need.
Check out how you can use Young Living's Animal Scents Shampoo to help with fleas
here.
2 tablespoons ofcarrier oil (Sweet Almond Oil, Avocado, or Jojoba))

2-4 drops of Lavender EO
2-4 drops of Eucalyptus EO
2-4 drops of Lemongrass EO
2-4 drops of Geranium EO
NOTE: IF YOU HAVE A VERY SMALL DOG, (TEACUP CHIHUAHUA, ETC.) YOU WILL ONLY NEED WHAT I CALL A TOOTHPICK SWIRL. DIP TOOTHPICK IN ESSENTIAL OIL AND SWIRL IN CARRIER OIL. IF YOU HAVE A DOG THAT IS LESS THAN 10 POUNDS BUT BIGGER THAN A TEACUP CHIHUAHUA, ONE DROP WILL BE SUFFICIENT.
Mix your four essential oils into the sweet almond oil.

Add your essential oil mixture into your glass bottle.

Fill the rest of the 8oz glass bottle witch hazel or water.

Shake well before each use.
* This spray is perfect for dogs that don't have fleas yet to keep them repelled on walks and outside! Active infestations might need a bit more aggressiveness though.
Also, cats are sensitive to oils high in d-limonene so rather than grapefruit, I'd recommend Cedarwood oil for kitties.
01/26/2017 12:57 PM Central
ONLY FIVE DAYS LEFT!
There is only five days left for the current promo Young Living is offering! When you become a member with the purchase of a Premium Starter Kit with the DEWDROP diffuser, you will receive a free bottle of Peace and Calming! This is a fabulous offer. ALSO, when you become a member and part of my team you will receive a FREE diffuser necklace and a FREE Essential Oil Pocket Reference Guide (7th edition), with any premium Starter Kit! So if you become a member before Jan 31st AND you choose the DEWDROP DIFFUSER, you will get a FREE bottle of Peace and Calming, a FREE diffuser necklace and a FREE Essential Oils Pocket Reference Guide!
What can I use Peace and Calming for? Oh I am so glad you asked!
You can use it to settle those, more than you care for them to be, active children, if you know what I mean. you can use it to keep your pets calm during storms or celebratory events, fireworks, shooting guns, etc. You can put in your diffuser for a calming atmosphere in a less than calm home. You can put on your pillow and/or bottoms of feet to help relax before sleep (along with Lavender and/or Cedarwood is ABSOLUTELY WONDERFUL!) So many uses for Peace and Calming. Oh you can diffuse in the birthing room when delivery is upon you, put it on a cotton ball and lay on table or dresser near to a fussy baby. Put in your diffuser necklace when attending a work meeting, interview and on and on.