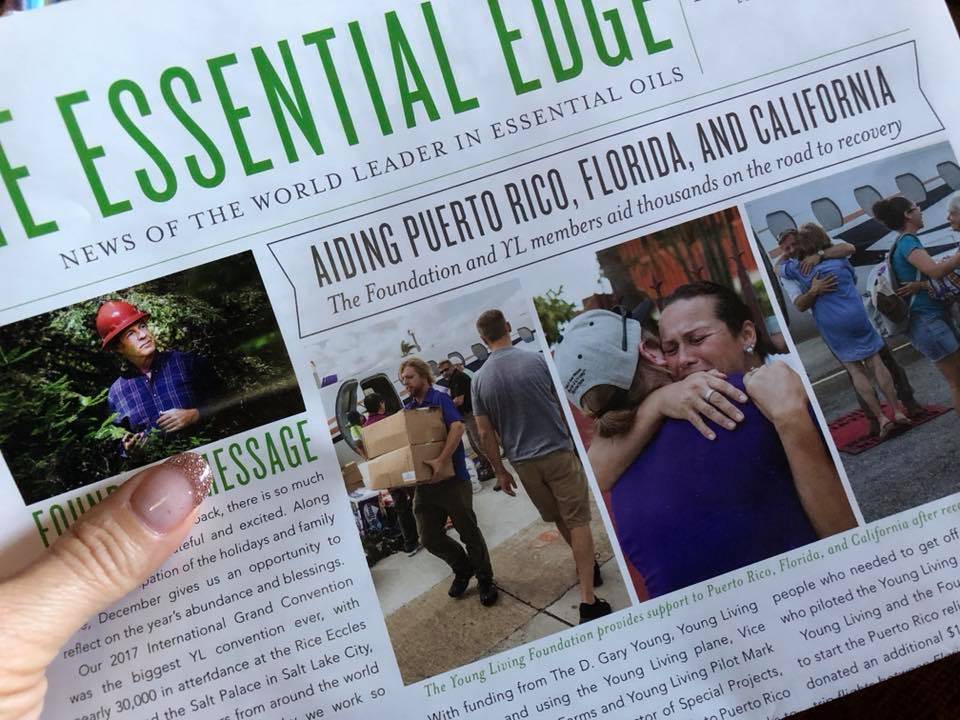 Jan 7, 2018 03:18 PM Central
Ana Ayala
Yesterday I was gone for the day and my YL order from December finally arrived
🙌🏼 I say finally because it took "TwoWeeks" longer than normal
🤪but that's Ok! Because it's YL and the growth in people finding wellness and receiving their products to support them asap is most important to me. I am always well stocked like a supermarket shelf
😂
What did finally arrive in this box was the newsletter everyone kept tagging me in, sharing, posting and asking me questions about. I would get questions like, how was it, how did you manage, what did you go through, "was that really you?"
I would and use to answer all those questions and chose not to speak of what I lived through, saw and heard but only to a hand full of people, because the pain of reliving it was unbearable. "And I would tell myself the day my newsletter arrives I am going to drop to the floor again thinking of all that has happened before, after and during both hurricanes." NOT!!!
Everything and nearly Everyone in my life has taken a turn, especially me.
So when I took the newsletter out of the monthly wellness box, I looked at it and it didn't hurt, I didn't cry, it's not even something for me to frame.
"because it is not me, it is who I was!"
I am the greater product, result, person that Irma & Maria left behind and I am grateful!
Today I awoke with the greatest, happiest thoughts of "self love" for myself for once "in my life time!" I am now that that I was not and that that I choose to be, for it is my journey and only my journey I was created to design and live it as I "Envision" it
🙏🏼
I am grateful for every part, every one and everything in my past & present. Thankful for Young Living being my saviors when a flight out was 35 days away. They found me & they flew me back to the mainland <3
So if you see me, see me for where I am now not for where I have been. Because I choose to move on and leave it all behind me
💕