Aug 14, 2016 11:14 AM Central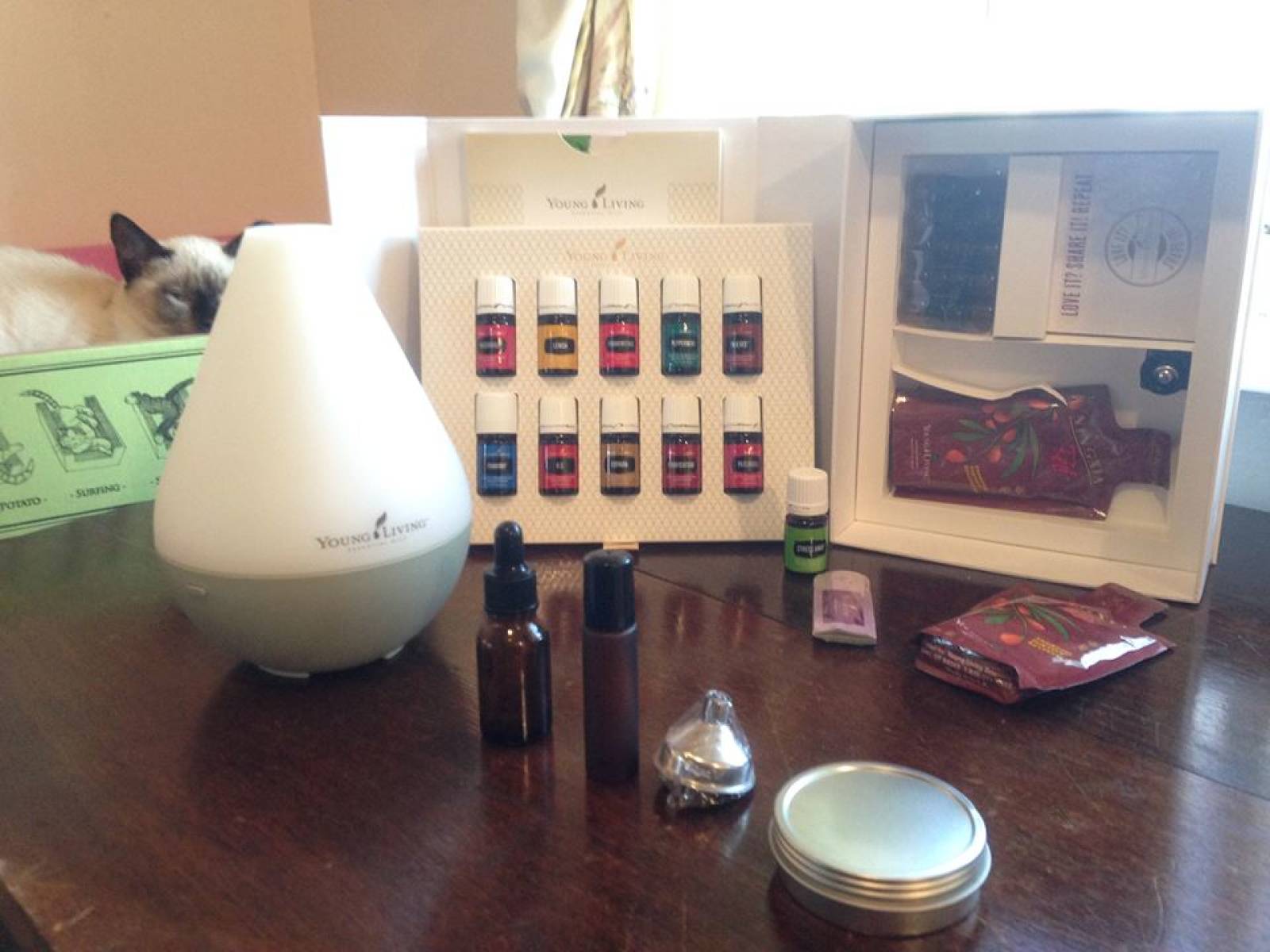 I began journaling about my walk onto the oily side in January when I began using them regularly thanks to my Young Living membership. It can be overwhelming to learn about the different characteristics of ALL the oils at once, and I wanted to share as I went along. But there are restrictions about how things are said since most essential oil products are not regulated by FDA. So I was learning to use oils for various challenges/issues/times in life but since they're not evaluated by FDA for such, we can't put it on the world wide web as if they have medical value.This makes sense but was intimidating to me. I started an open facebook page but didn't post much. Then this site came along, and I thought this would be a great place to share. But then...life ~family issues, travels galore, health issues, the dog days of summer.. I kept oiling but stopped writing as much. So now, seven months later, I am back to writing.
In four days I start my doctoral education. I will be reading and writing ad nauseum ;) I am nervous and already feeling scared because of other things going on in my life.. Should I really go down this path? It's going to be a long one for three years. I've been working on it already for over three years just to find the right program to attend, the right degree to seek -- options are limited when quitting full time employment is not an option. I will save that rant for another day..or just let it go, which is probably the better option lol.
Despite my anxiety and apprehension about what I'm adding to my plate, I know in my heart this is what I need to do to follow my path. I attribute a good amount of my confidence to my oily journey thus far. Although it's only been for a relatively short time, using oils regularly teaches one to pay attention to themselves, body and mind, use the oil and see how it works. Am I feeling better? Good - note it. No? Or not as good as I'd like? What else can I do? Try that next time.. Keep working on it but appreciate and notice the moment. Be mindful and conscientious. I'm so glad for that complement in my life. I know getting my Doctorate in Social Work (DSW) won't be all easy like puppies and unicorns, but it will be a journey worth taking. I look forward to learning and sharing as time goes on. Cheers!