Gods gifts for healthier families
I am a married nurse with three beautiful children who fell in love with Young Livings Essential Oils 3 years ago. My children were suffering from chronic ear infections, midnight growing pains, and we were not sleeping! When the children were sleeping I couldn't sleep, I just couldn't get my mind to shut off. My moods were all over the place, feeling overwhelmed and depressed. My husband was complaining of sore muscles and playing a horrible symphony with his snoring every night, which aslo did not help my sleeping. Since I love my husband, I knew we needed to find a solution to his snoring as well before I hurt him (just kidding everyone!) I did not want to continue giving my children medication, yet we needed some relief. After much research we decided to try Young Living Essential Oils due to their Seed to Seal promise and years of expertise. YLEO have increased my family and I's health and wellness in so many ways. We now reach for lavender, peppermint, thieves, joy, and other YL supplements and oils before we would even think about medication. We use oils for immune, emotional, and phsycial support. I enjoy empowering others, including my children, to own their own health. My children are learning at a young age to reach for oils to enhance their bodies natural healing abilities, which brings me great comfort both as a nurse and a momma. While I do believe medication is sometimes needed, I would much rather support my body before that is needed. I have gone to Young Livings Mona Utah farm and have seen the Seed to Seal process in person and have find their transparecy and charitable heart impressive and humbling. Teaching and sharing my love of these life changing oils has become a huge passion of mine and I love telling my families story.
Young Living™ Product Guide
Live a life of wellness, purpose, and abundance with Young Living™ Essential Oils.
2017 Spring Exclusives
Get ready for a fresh start with brand-new seasonal exclusives from Young Living!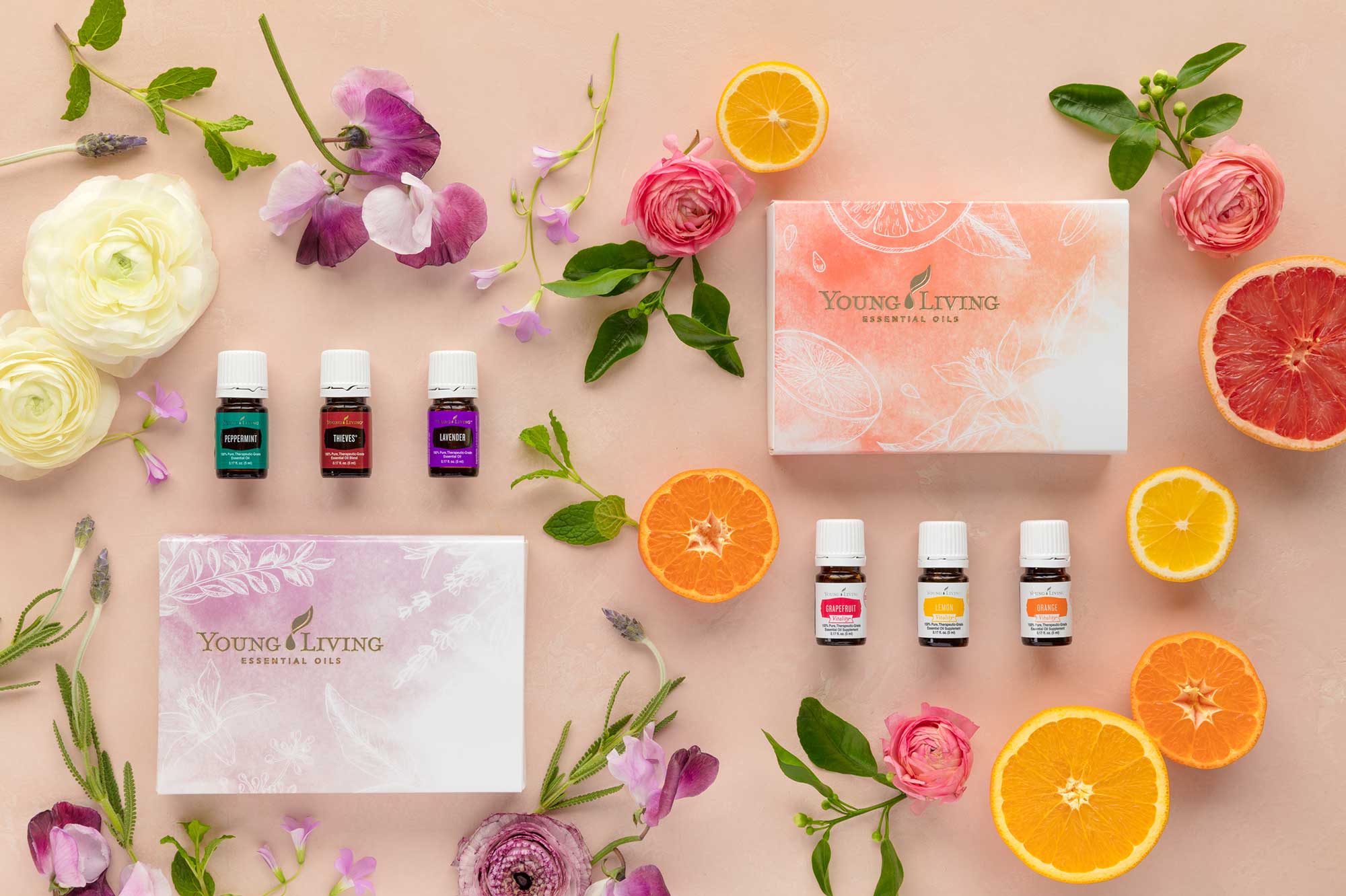 Essential Oil Basics Set
Our three most loved and most versatile essential oils all in one place! This collection includes Lavender, Peppermint, and Thieves® essential oils, as well as a usage booklet filled with helpful tips for everyday use. Order one set or a few to stock up on these favorites!
Learn More
Citrus Vitality Set
Add a splash of citrus to your spring cooking with this collection! Featuring our most popular citrus Vitality™ oils, this set is the perfect way to add some zest to your favorite spring recipes, including sorbets, marinades, popsicles, vinaigrettes, roasted veggies, and more!
Learn More
Water Bottle and Citrus Fresh Vitality
Whether you're spending the season gardening, picnicking, or spring cleaning, you'll want to have a sip of your favorite beverage on hand. Stay hydrated at home or on the go with this stylish and fun glass water bottle! Plus, Citrus Fresh™ Vitality™ adds a burst of flavor.
Learn More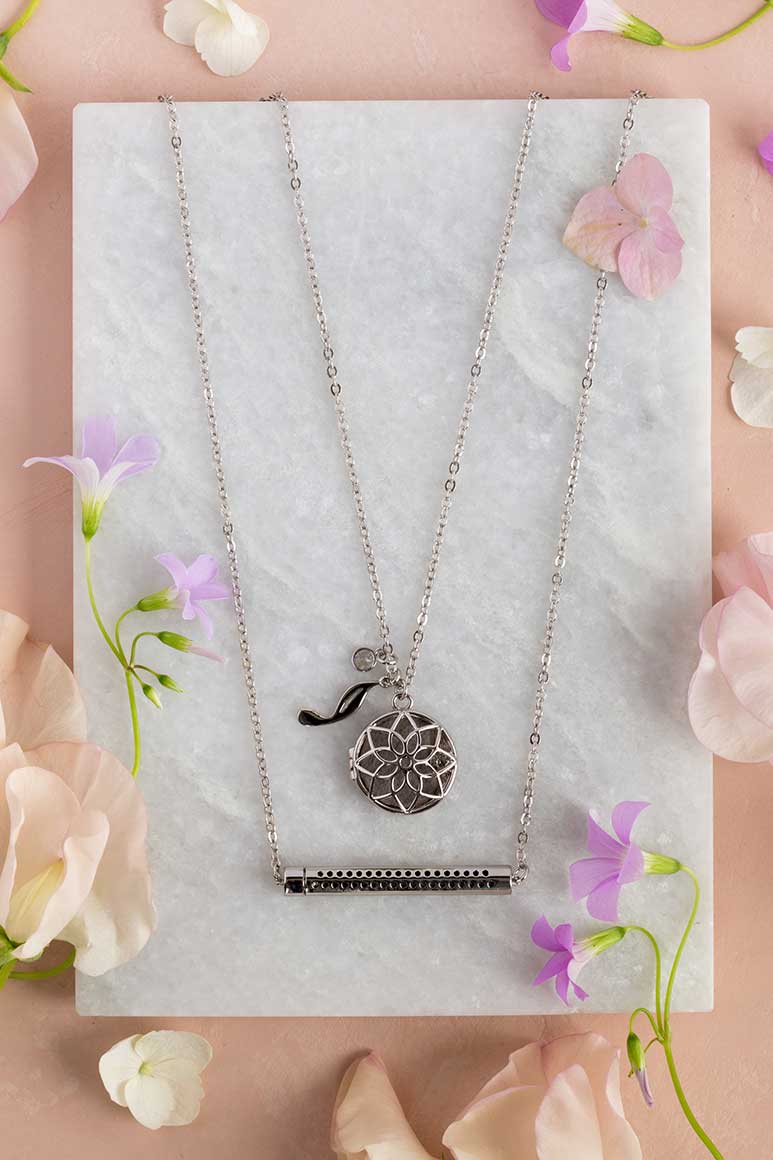 Essential Oil Diffuser Necklaces
Carry the joy of your favorite oils wherever you go! Our Locket & Cylinder Essential Oil Diffuser Necklaces makes it easy to take the aromas you love anywhere you go. The classic locket design is the perfect accessory to your daily outfits or dressy ensembles. The bar pendant-inspired is a versatile piece that can dress up casual gear or complement a sleek little black dress.
Locket
Cylinder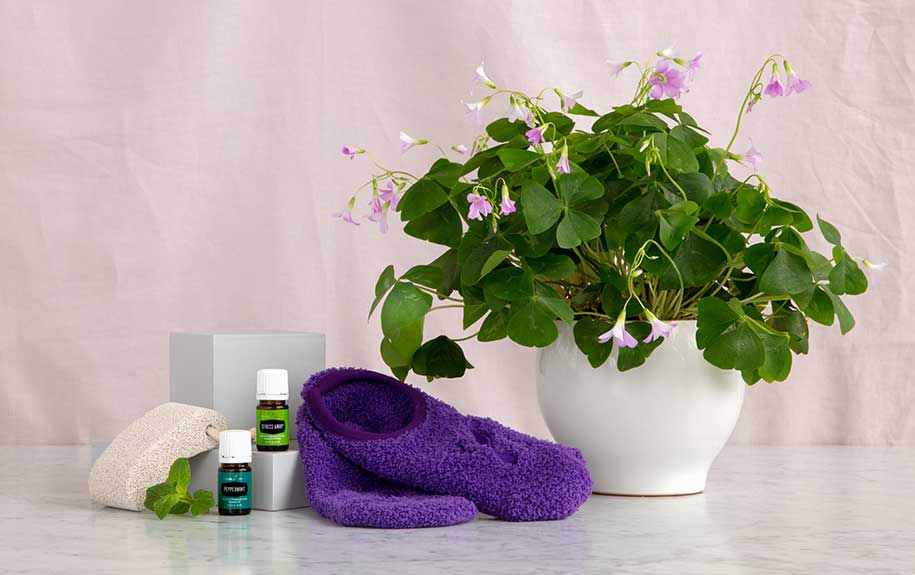 Pedicure Set
Treat yourself to a relaxing pedicure without visiting the salon! Our Pedicure Set comes with everything you need to pamper your feet in time for sandal season. Put your best foot forward with Peppermint, Stress Away™, a pumice stone, and cozy slipper socks.
Learn More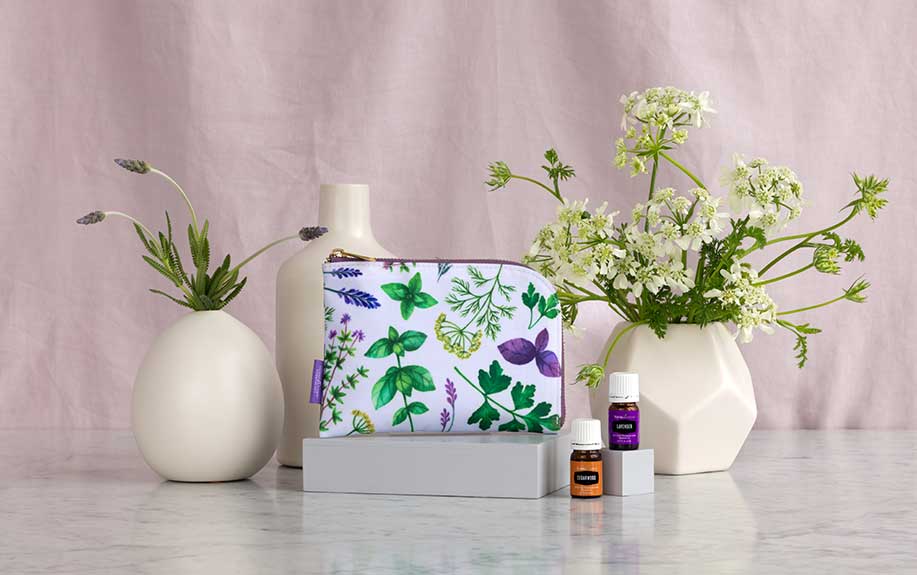 Do-It-Yourself Beauty Set
Better your beauty routine with two skin care must-haves. Lavender and Cedarwood essential oils both moisturize and smooth the appearance of skin and add a rich, indulgent aroma. Plus, the included beauty DIYs and cosmetic bag make it easy to upgrade your regimen overnight.
Learn More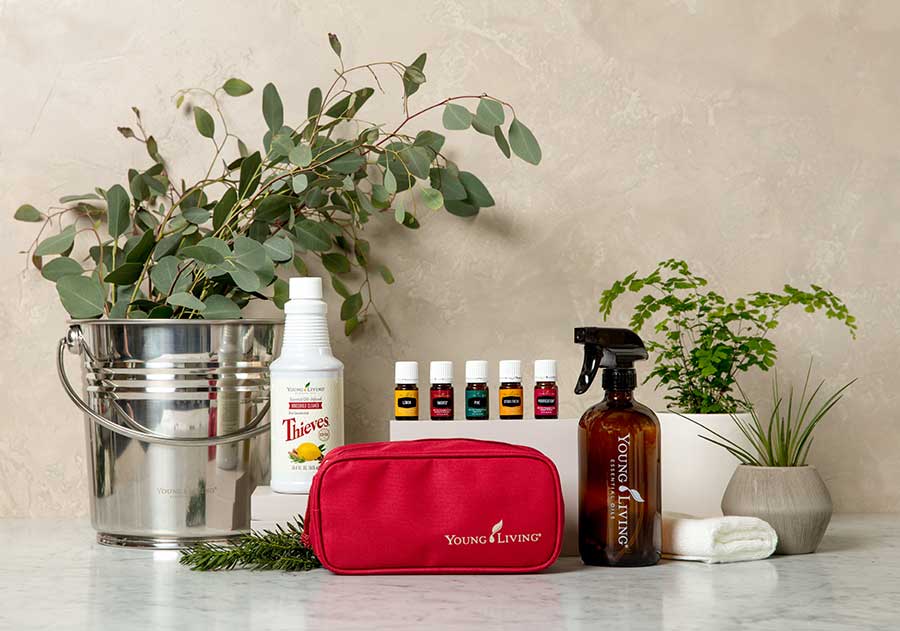 Thieves Home Cleaning Kit
Clean your home from top to bottom with plant-based products and cleaning recipes. The Thieves® Home Cleaning Kit includes all the supplies you need for spring cleaning without harsh chemicals, including Thieves Household Cleaner, essential oils, and an instructional booklet.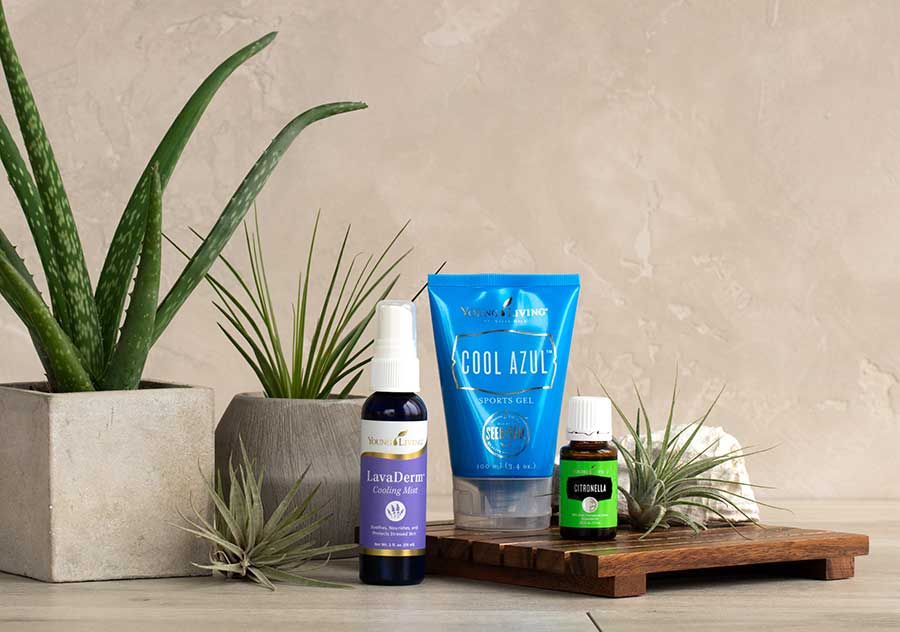 Active Outdoors Set
Get outside this spring with the Active Outdoors Set! This collection includes everything you need before, during, and after your springtime outings. With Cool Azul™ Sports Gel, Citronella essential oil, and LavaDerm™ Cooling Mist, you're ready to play all day.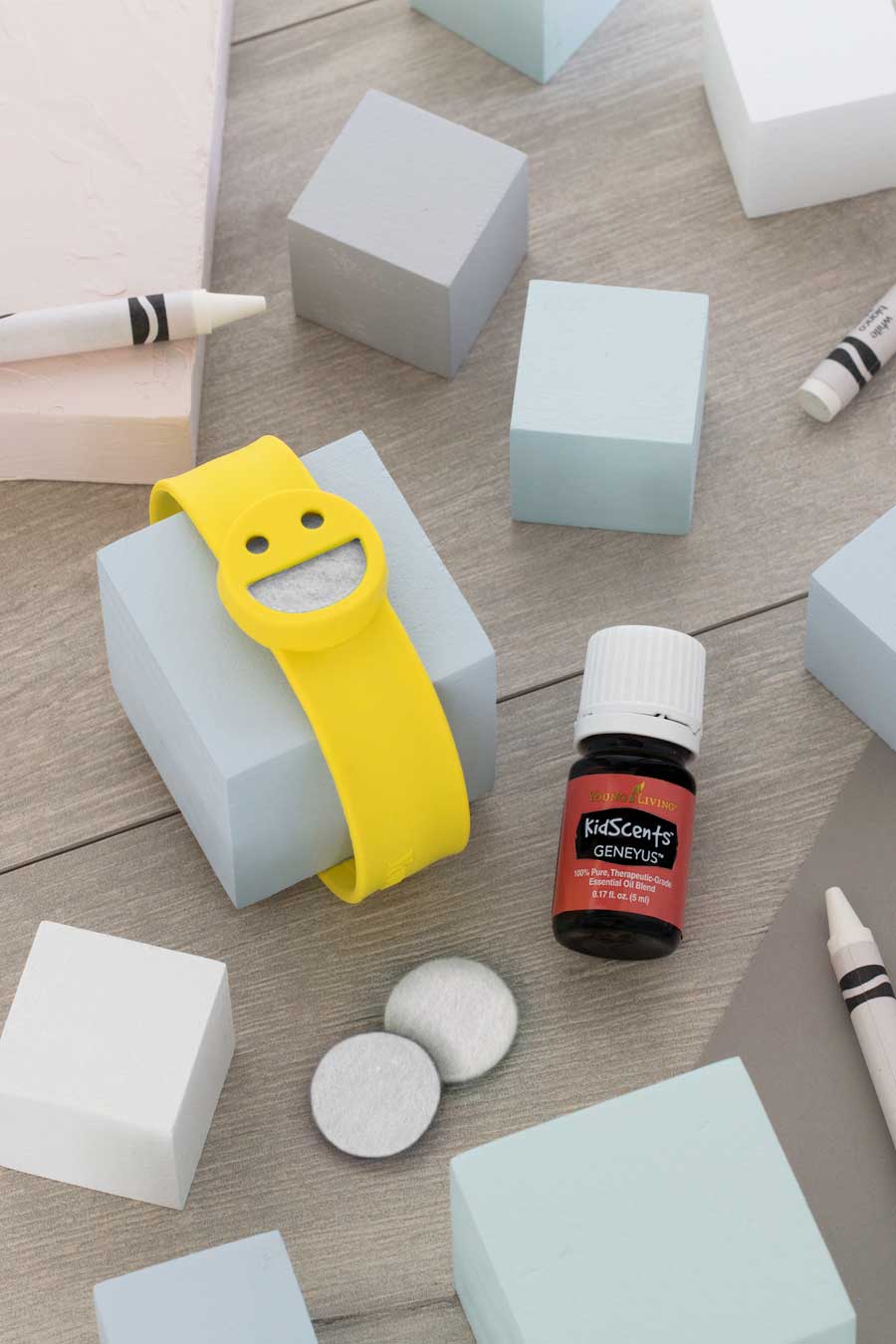 Kid's Spring Set
Make essential oils fun and practical for the kids in your life! This set includes our popular GeneYus™ blend—part of our KidScents® line—and a diffuser bracelet that makes it easy for your kids to enjoy essential oils anywhere. It's a great combo to make it through the home stretch of the school year.
Learn More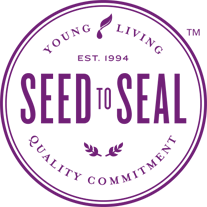 Why Young Living?
Young Living takes its stewardship of the planet and its inhabitants very seriously. They diligently scrutinize every step of their production process to bring you the purest products earth has to offer. It's called Seed to Seal. It's not a slogan; it's their calling.

Everyday Oils
And NingXia Red®