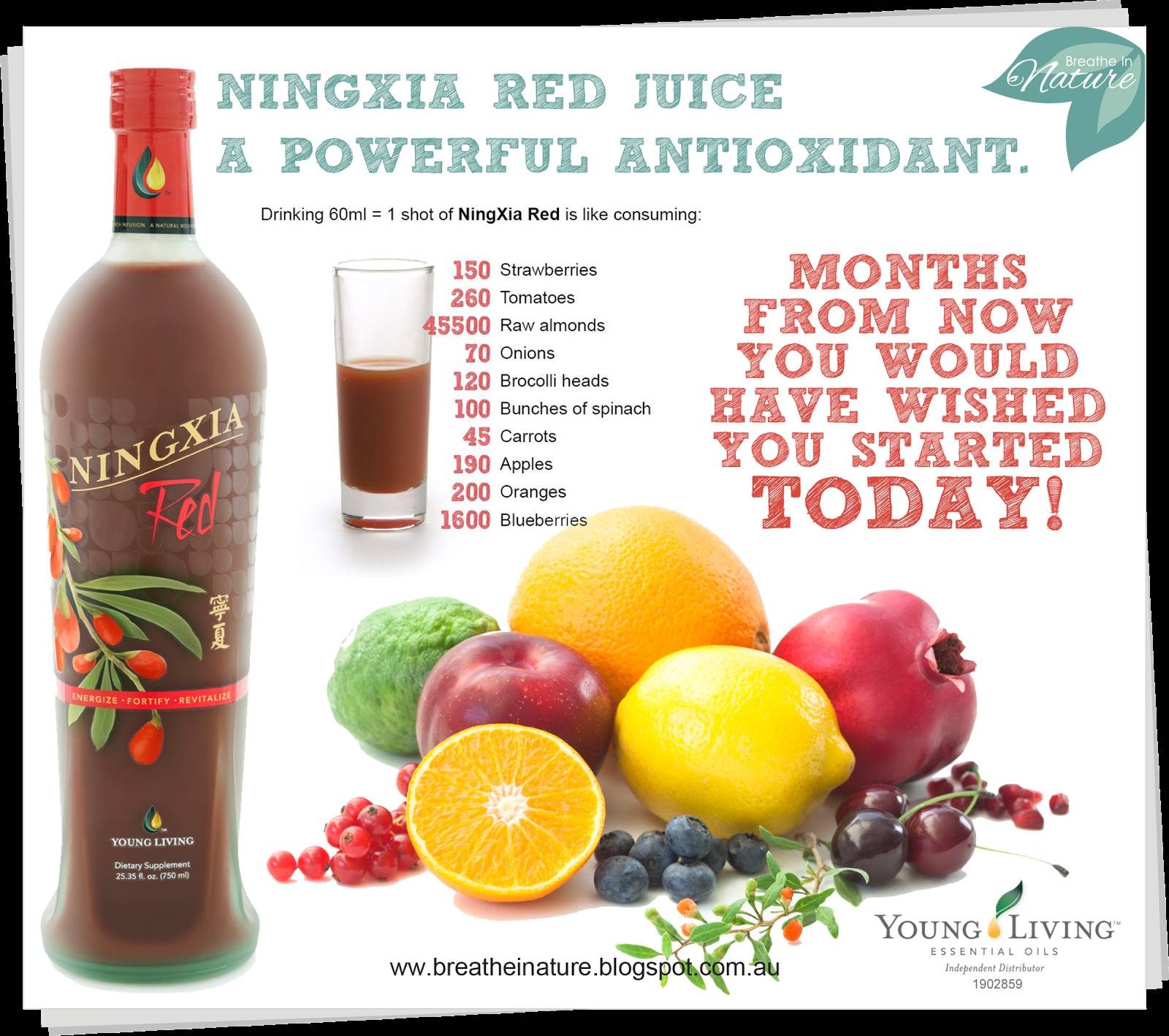 10/05/2016 01:25 PM Central
ENERGIZE - FORTIFY - REVITALIZE Ningxia Red is a super food juice of Wolf berries and fortified with pomegranate & blueberry juice, vanilla extract and 5 Essential Oils that kids and adults love. Just 2 ounces per day gives you everything you need for living fully and rejuvenating new cell growth. Just take a look at what 2 oz provides:
Vitamins C, E, B1, B2, B6, and E 21 Essential Minerals 6 Essential Fatty Acids More than 100% of the RDA for 18 Amino Acids 17 Trace Elements 4 major Minerals 6 Glyconutrients More antioxidants than imaginable
Being healthy is important to me and I want the very best nutrition to rejuvenate my cells to stay young and fit. At just $71 (wholesale) I get my 2 month's supply of Ningxia on my Essential Rewards auto order. Because of all the goodness in every 2 oz of Ningxia Red I was able to stop buying all those other vitamin supplements and drink this delicious juice instead.
MONTHS FROM NOW YOU WOULD HAVE WISHED YOU STARTED TODAY!!